We're now well over halfway through 2021, making it the perfect time to reflect on what we've learned so far in terms of office design, how to progress with the remainder of the year, and how to approach 2022 head-on.
The past year or so has been a true epoch of evolution and an eye-opening period of transition and it has taught us all a great deal about the past, present, and future of how we design, fit out and refurbish our workspaces. In this article, we explore the shifts and lessons that have shaped 2021 so far and look toward the not-so-distant future.

The lessons we've learned so far… 
Let's first reflect on five key lessons to harness moving forward:
1. 'The office is more than just a commute destination' 
In bygone times, the office was a place that people commuted to do their jobs, see to their to-do lists, and then leave at the end of the day to return home – rinse and repeat. In more recent years, the office dynamic has shifted, making it a destination people come to grow, communicate, learn, inspire and engage.
Now more than ever, we're seeing why the workplace is a vital, integrated extension of workers' lives, rather than a siloed addition. Being forced to spend so many months working from home, communicating digitally, and collaborating from afar has hammered home the value a shared working environment brings.
The office isn't just a place to work – it's a social hub, it's a community and it's a cornerstone of holistic wellbeing.
Watch our People Are Joy video below to delve a little deeper:
Read more about why the office is more than a commute destination >
2. Future-proofing is fundamental 
When thinking about office design and fit out, considering what you need in the present and solving existing workplace solutions is essential. However, the events of 2019-2021 (and beyond) have taught us that this must be done with a forward-thinking and future-centric strategic outlook.
Try as we all might, the future isn't something we can predict – what we can do though is to plan and prepare by shifting mindsets and creating spaces that have the capability to adapt and evolve in both the short and long term.
3. Agile working and activity-based work works 
Allowing employees to work out of sight or at home was a concept that terrified many employers and business owners until the pandemic forced their hands. Many have now seen that permitting workers this physical and professional autonomy doesn't negatively impact productivity or motivation. In fact, many employers have now witnessed how introducing agile and remote working has actually boosted employee performance.
Those who were attached to the traditions of assigned desks and tethered working have had their eyes opened to the advantages of giving employees more choice and control and around where, when, and how they complete various tasks throughout the day.

4. Employee experience is pivotal in attraction and retention
In many companies, workers now have much more freedom of choice around when, or even if, they come into the office. With this shift in workplace attitudes and behaviors comes an increased need to make the office somewhere people want to come to, and that all comes down to employee experience.
If your business fails to provide a great employee experience, staff could start looking elsewhere and you might end up losing your top talent.
5. Video technology is vital for modern workplaces 
Video conferencing technology and work settings and furniture designed to support video-based meetings or collaboration were historically seen as a costly luxury – a nice-to-have that often slipped off the bottom of the priority list. With the growing profile of remote working and dispersed teamwork, however, video resource has climbed rapidly up the priority ranks post-lockdown.
In order to keep resident and remote workers connected and communicating effectively, they're going to need the tools and working environments in which to do so.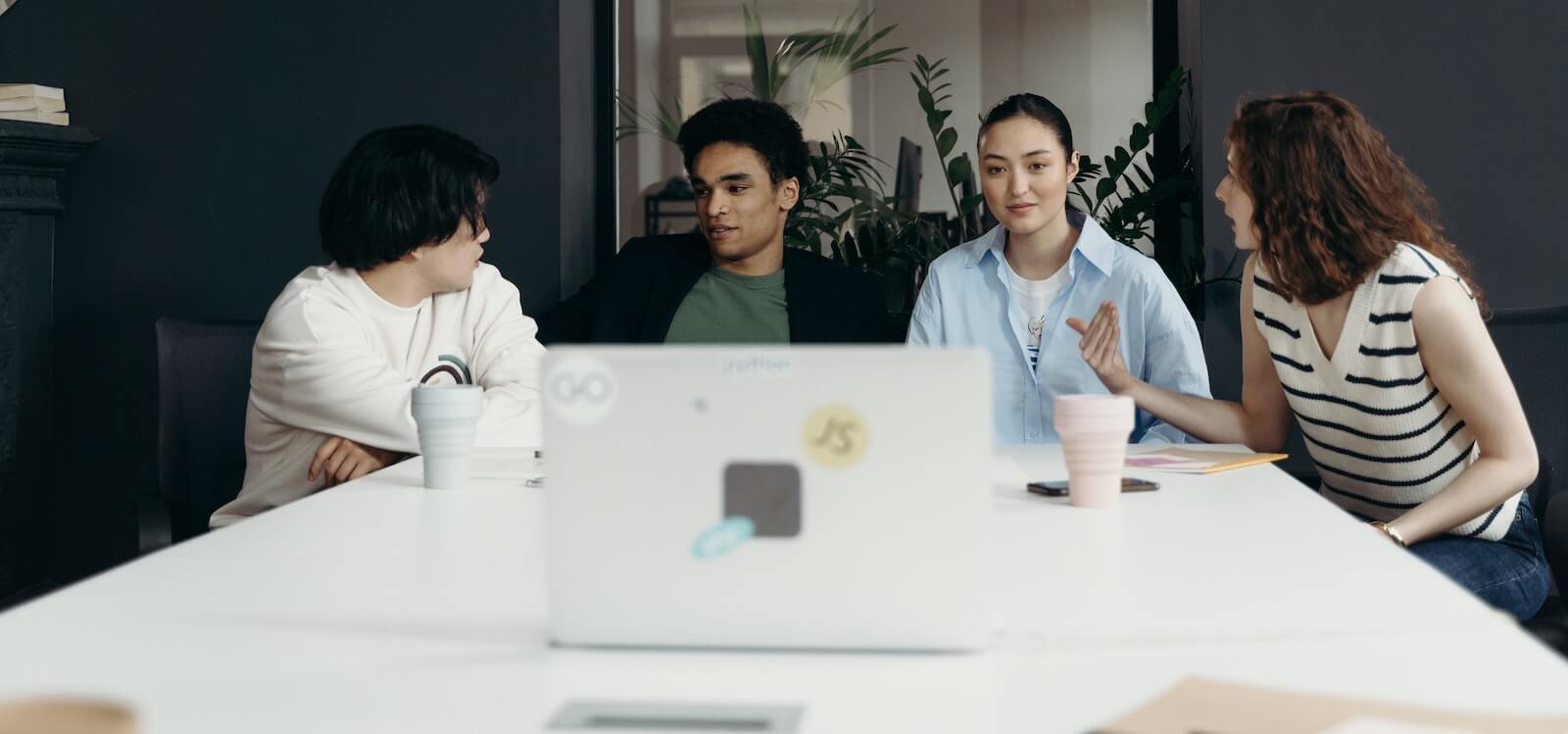 Read more: how to reduce video meeting fatigue > 
What does the future hold for office design and workplace fit out in 2022? 
We'll explore this topic in much greater depth later this year but at this half-way (ish) point, our experts are already beginning to generate some forecasts around office interior design, fit out, and refurbishment for 2022. First and foremost, a prediction that surely goes without saying – continued momentum around hybrid working and the ongoing rise of dispersed teamwork.
Early forecasts also include:
Downsizing to upgrade – As more companies adopt hybrid working and allow more employees to take advantage of remote work, more will see the benefits of a workspace with a smaller footprint and overhead. We expect more customers to come to us looking to downsize their space but be able to optimise and maximise the use of that space to its full potential.
Read more about downsizing to upgrade > 

Home comforts will be key – As coming into the office becomes more of a choice than a requirement, there's more pressure on employers than ever to make the space an appealing environment that workers look forward to coming to.
This includes respecting and facilitating the now barely visible boundaries between private and professional lives. Workplaces will need to be comfortable and comforting – a safe home-from-home that promotes a healthy work-life balance.
Read more on resimercial design >
Sustainability will stay under the spotlight – The move towards more eco-conscious materials (e.g. bamboo) and responsible manufacturing processes will continue. As a result, we expect to see more and more businesses opting for environmentally-friendly options when refurbishing or furnishing their workspaces as products become more accessible and diverse.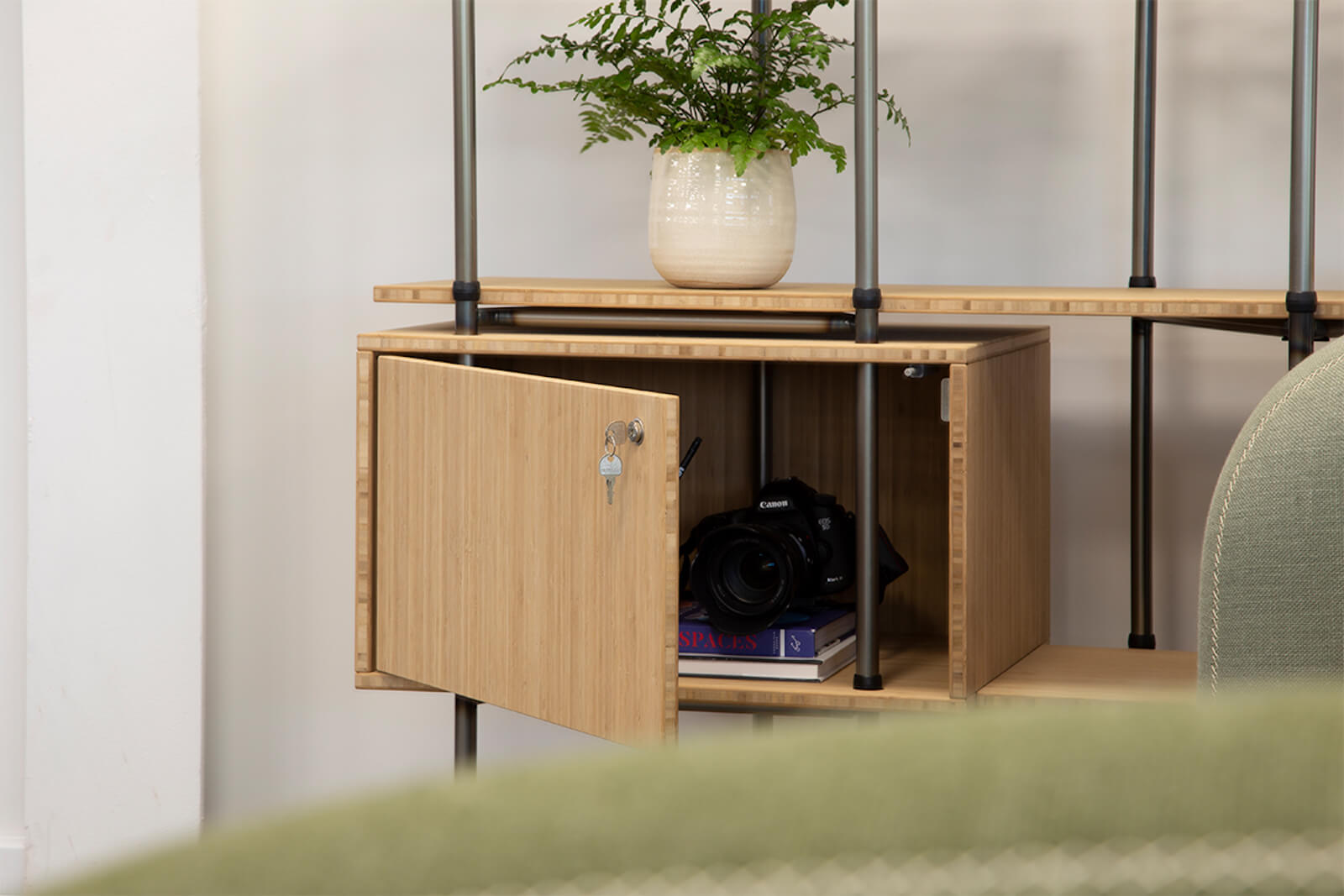 Adaptability through agile design – As the workplace becomes more of a collaborative basecamp than a bank of desks with siloed workers, agile space design, reconfigurable furniture and adaptable technology will become a necessity rather than a luxury.
Workers will need to be able to quickly and easily reshape a work setting to meet their needs – a particular zone may be used for private focus work in the morning and a small stand-up meeting in the afternoon, for example. Furniture, technology and space layout will need to accommodate this fluidity.

Read more: the future of furniture on castors >
If recent times have taught us anything though, it's that everything can change within the blink of an eye – so watch this space as we continue to keep an ear close to the ground.
If 2021 was all about pivoting and adapting, we expect 2022 to be the year of implementation and bedding in new behaviours but we'll catch up again in a few months to explore the granular details of what to expect in the coming year.