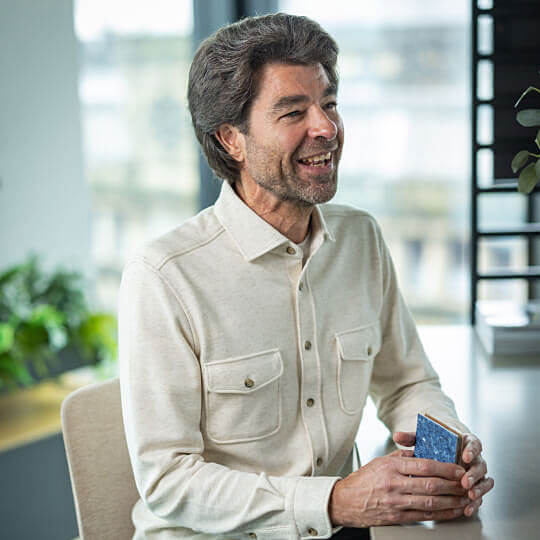 By Paul Mann
Furniture Project Director
Published
30th August 2018
Category
Blogs
The basic differences between agile working and flexible working come from their unique objectives. While flexible working aims to meet employee convenience and unique requirements, agile working is more about evolving processes and modes of work through diversity in office design and facilities such as furniture and technology.
The best way to delve deeper into the difference between agile and flexible working is to clearly define each one…
What is flexible working?
Flexible working is a circumstantial or contractual concept that can be used to meet the lifestyle demands of individual members of staff by breaking down the barriers of a traditional 9-5 working day.

Flexible working allows for more bespoke work patterns – agreed between employer and employee – to tailor things such as hours, location (i.e. working from home) and job sharing.
What is agile working?
We've been working with Unilever for nearly 20 years now and we're proud to say that we've been a part of their transition into more agile ways of working. Their research bodies describe the concept of agile working as "an approach to getting work done with maximum flexibility and minimum constraints" and well, we couldn't have said it better ourselves.
Agile working is all about catering for new ways of working to improve productivity, boost motivation and prioritise the physical and mental wellbeing of staff in order to nurture a more efficient workforce. It's a more responsive approach which enables employees to react to specific requirements.

Agile working calls for more freedom of movement around the workspace and the facilitation of a diverse range of work modes, including collaboration, social interaction, private focus work and impromptu meetings or touchdown tasks.
The main differences between agile working and flexible working
So, to summarise – although both can be closely connected, flexible working is less about modes of work and modernising performance and more about specific employee needs. While agile working is a tool used by the employer to meet objectives, flexible working is largely dictated by the employee's personal provisions.
Agile working addresses where (location), how (postures etc) and when (time of day) employees work. It involves the conscious break down of traditional limitations such as dedicated desks, static technology and non-ergonomic office design in favour of more innovative approaches to workspace design.
So, whether an individual member of staff wants to work in complete silence in an acoustically enhanced focus pod, or a group of employees need to work in a collaborative setting with integrated technology and reconfigurable furniture, all become entirely possible.
How to design an agile workspace
With the execution of an effective agile workspace being so intrinsically linked to interior design, furniture and technology resources, we wanted to offer some quick tips on how to create this type of space…
Introduce hot desking for mobile employees
Install adaptable and collaborative technology such as Clickshare
Consider modular, multifunctional furniture solutions
Provide separate spaces for collaboration, breakout, private work and relaxation etc
Consider transitioning your office into an open plan workspace if it isn't already to allow for more choice and control
Click for more in depth advice on how to design an agile workspace.