Cast your mind back a fair few months and you might recall our blog post on the rise of organic, vegan, and eco-friendly fabrics and materials. In this post, we sharpen the focus to turn the spotlight on one in particular, exploring the many benefits and growing popularity of bamboo.
From wall cladding to coffee tables and three-seaters to lampshades, bamboo is not only embellishing interior design schemes across a spectrum of sectors, but it is also fast becoming a prominent feature. Largely for its contribution to sustainability efforts but also for a number of other reasons that we'll delve into as you keep reading.
Why is bamboo such an eco-friendly material? 
Bamboo is a hero material for a whole myriad of reasons (as we'll find out in just a moment) but predominantly for its eco credentials and superpowers as a sustainable substitute to less responsible options.
First of all, it's one of the fastest growing plants in nature, with the ability to grow to full size in just 3-4 months in the right conditions, compared to a standard tree which can take more than 35 years to do the same. This means bamboo plantations regenerate far more quickly than woodland forests.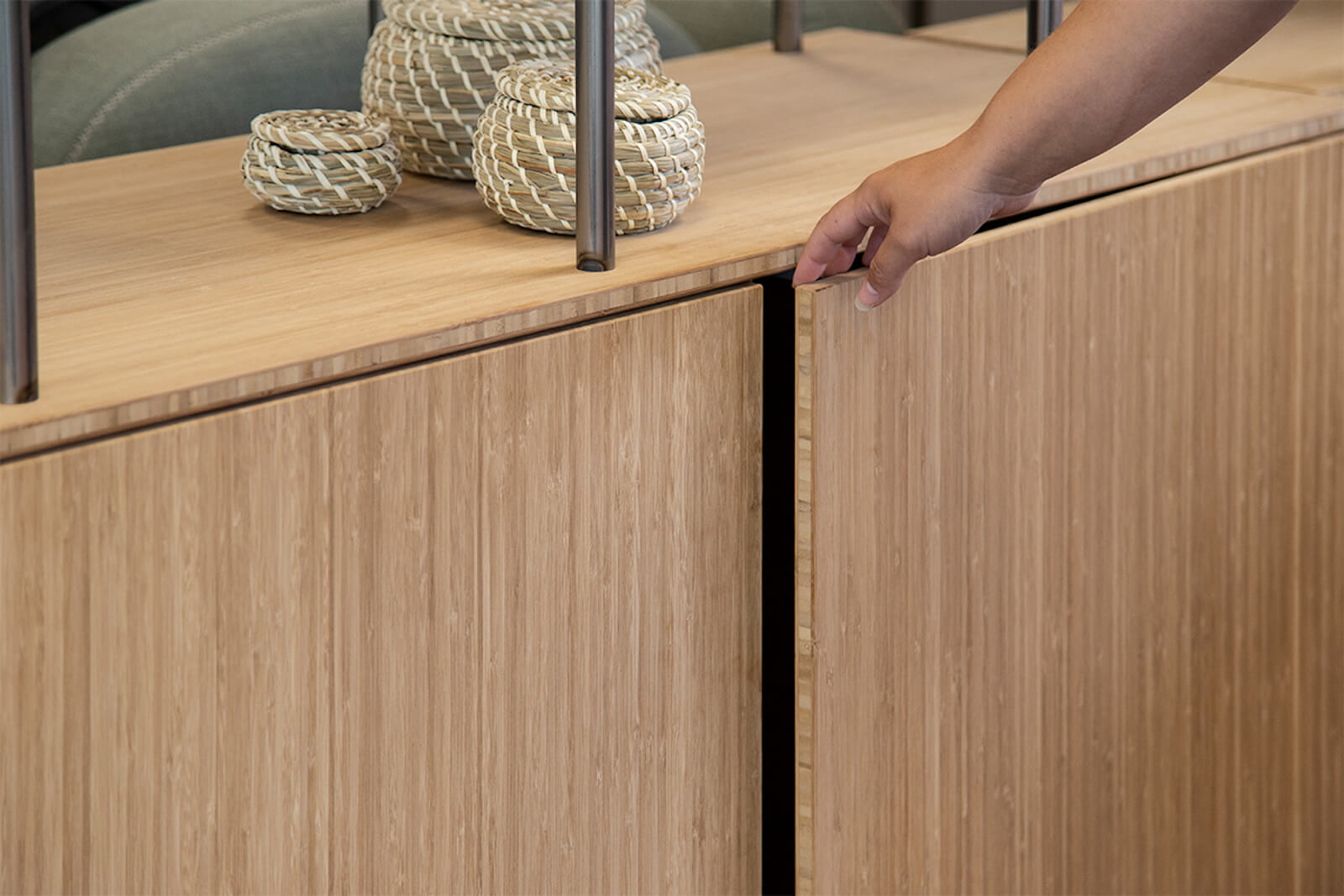 Secondly, bamboo is known as a 'carbon sink' as its fibres absorb 2x the amount of carbon as wood and can generate over 30% more oxygen than a vast majority of other plants and trees.
As if all of that wasn't enough, bamboo also requires no use of pesticides or fertilisers, so its cultivation process is natural and far less harmful to humans and the environment.
Bamboo isn't just for residential design 
The trend for bamboo in the world of interiors doesn't just stay within the confines of home decor and residential design either. Bamboo is cropping up more and more frequently in the hospitality and office design sectors – and for good reason too.
Well, for a number of good reasons actually, including:
Creating more sustainable spaces
Due to its eco-conscious credentials, bamboo is being snapped up by commercial designers for its significant contribution towards creating more sustainable workplaces and public environments.
As a result, it enables businesses to boast spaces that are more closely aligned with WELL Building Standard, and with higher certification levels for LEED (Leadership in Energy and Environmental Design) and BREEAM (Building Research Establishment Environmental Assessment Method).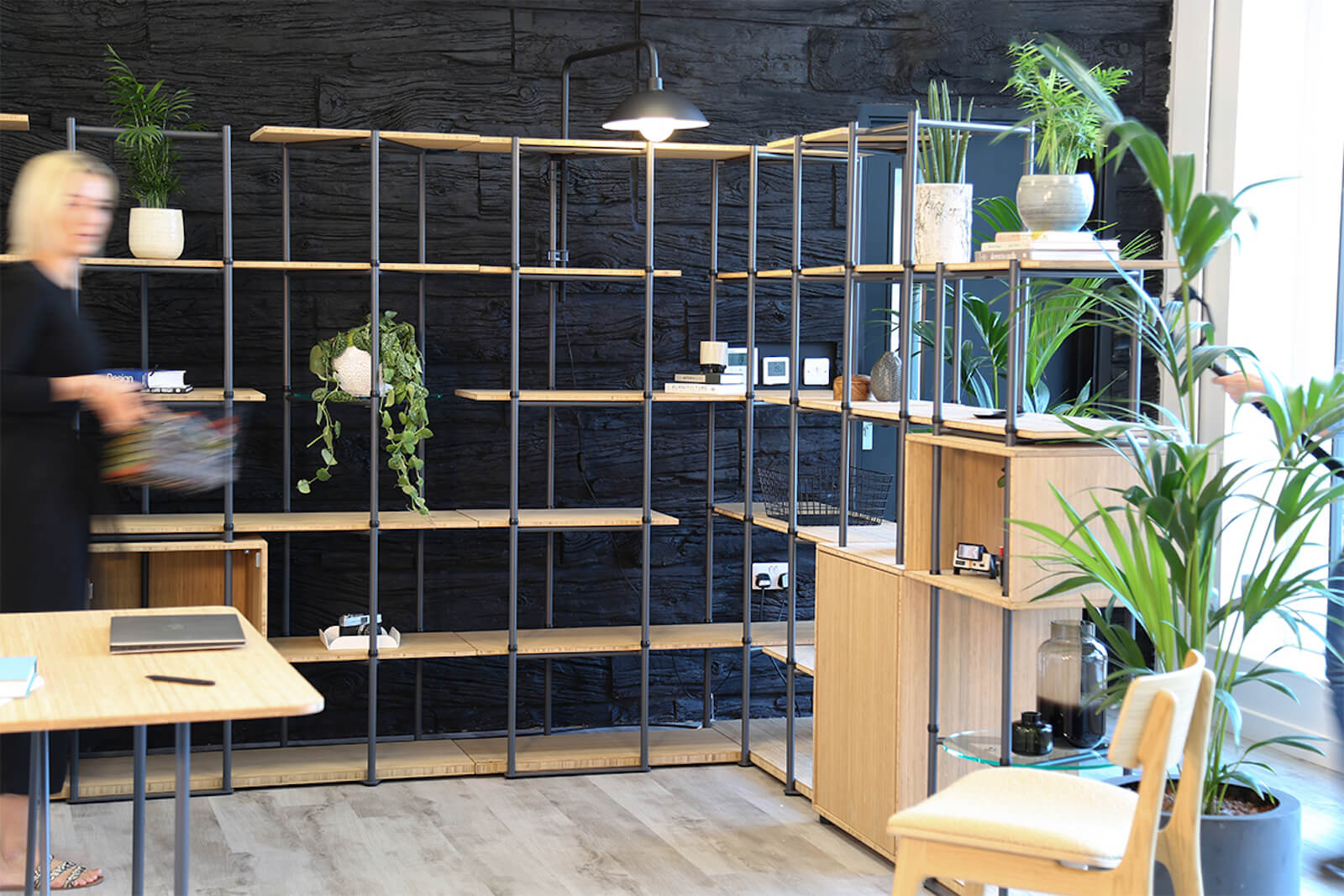 A hardwearing material fit for high use 
Not only that, but bamboo is also incredibly durable and robust, making it a desirable material for future-proof workspaces and high-traffic hospitality environments which are inherently subject to considerable wear and tear.
In fact, bamboo is often referred to as 'green steel' for its innate strength and endurance as a material. It's strong and sturdy but still lightweight and easy to manoeuvre around a space – a particularly perfect combination for facilitating flexible working and reconfigurable office design.
Antibacterial by nature
There is a component in bamboo fibres known as 'bamboo kun' and its this substance that makes bamboo naturally antibacterial. So, for those with concerns about hygiene in shared spaces post-pandemic but not willing to compromise on style and aesthetic, bamboo is the golden ticket.
That reminds us, we better go and update our alternatives to plastic screen dividers blog post to include this bacteria-busting hero material that also happens to be rather easy on the eye.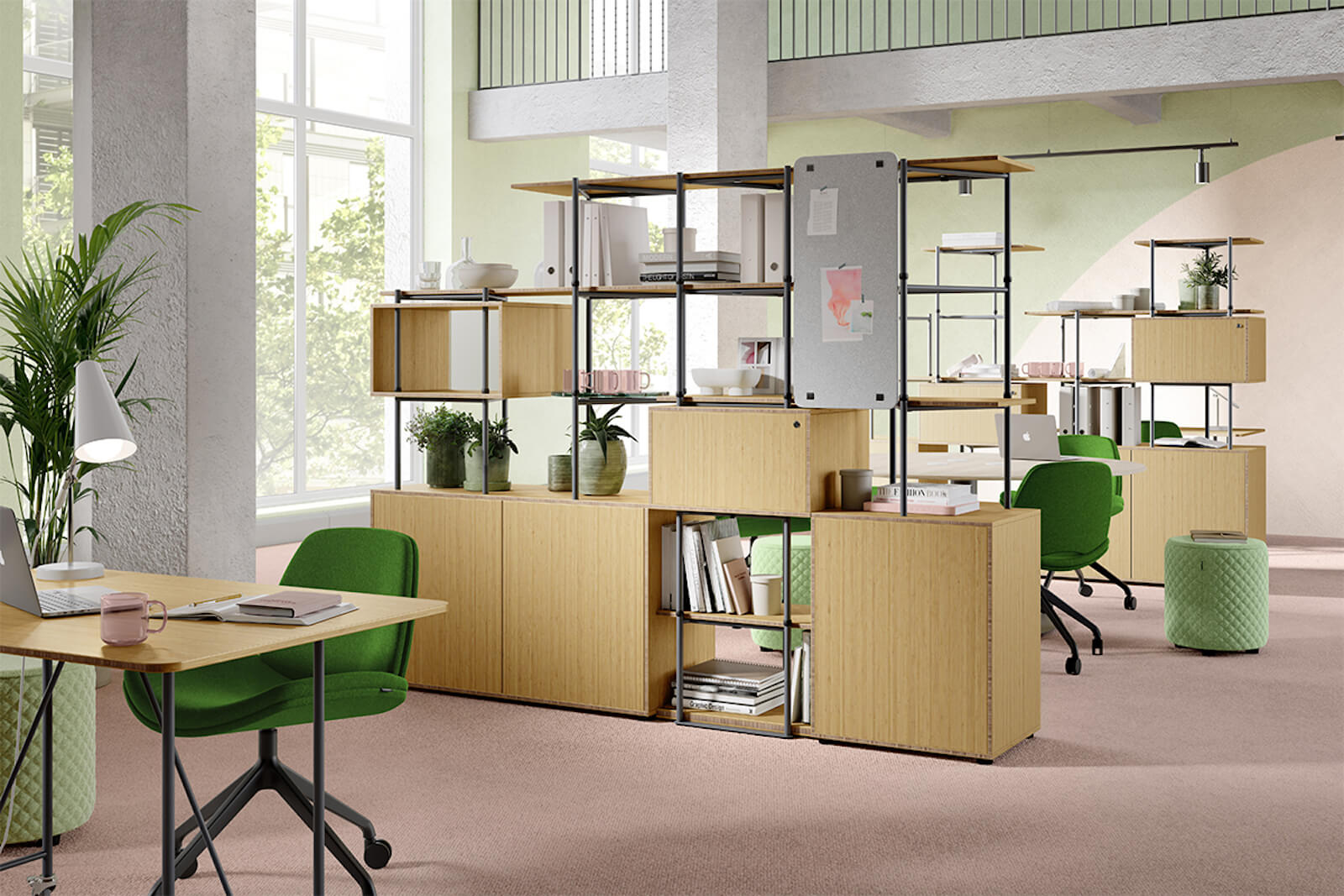 Other reasons why commercial designers love working with bamboo:
It leans into the biophilia trend and the benefits of biomimicry within interior design schemes.
Thanks to its organic colour and subtle texture, bamboo is super easy to style and a versatile choice, able to compliment a vast range of tastes and requirements.
Bamboo can be made suitable for indoor and outdoor use so if you want to introduce outdoor workspaces or alfresco seating areas, for example, it provides an effective motif through which to make interior and exterior settings flow into one cohesive space.
Frovi Bamboo office furniture 
Tapping into the benefits and beauty of bamboo as a coveted material for commercial furniture are our friends over at Frovi who have launched a brand new collection aptly called, Bamboo.
(You can see a snapshot of the Bamboo range in the images throughout this blog post!) 
"Designed with the planet in mind", Bamboo finds the sweet spot between style and sustainability that so many designers and manufacturers are chasing right now. It's a collection of desks, storage, shelving, and tables made with recycled plastic bottles, recycled nylon, and pressed bamboo.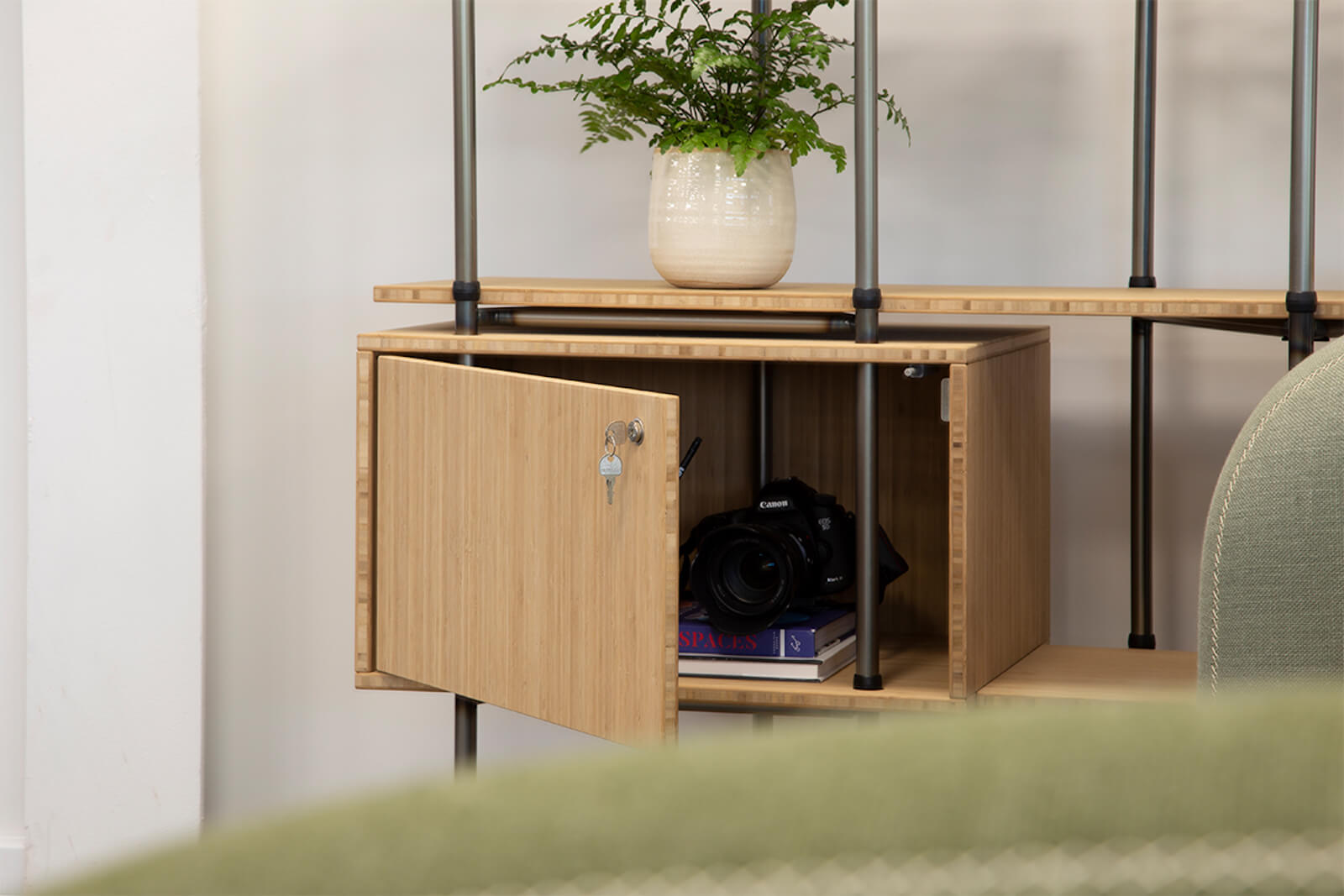 The framework comes available in a variety of colours making it suitable for a variety of applications, joined together using 100% recycled nylon connectors. Felt boards are comprised of 70% recycled and 30% virgin PET, in an attempt to address the single-use plastic problem.
The process by which Bamboo products are produced is low waste and low energy, including the powder coating, which has been cured at low temperatures.
All of these credentials, along with the sustainable packaging the products are delivered in, are designed to help users reduce their carbon footprint.
Not only that, the Bamboo collection is reconfigurable and modular so the products can be easily adapted according to task and requirement. Within the range is also a desk on castor wheels, aimed at facilitating the more flexible and fluid ways of working that the modern world calls for.