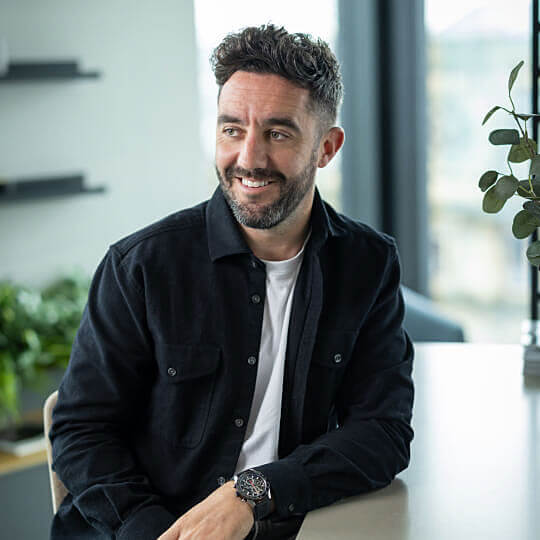 By Chris Penketh
Sales Director
Published
19th October 2020
Category
Blogs
The last time we touched on the topic of attraction and retention of talent, we spoke about what millennials are looking for in a workplace. However, that was back in the later half of 2018, when requirements for a desirable place to work looked somewhat different to how they look now. In this article, we explore what the workforce of today are going to be seeking in their working environments in the coming months and beyond, to ensure that your office has all it needs to attract and retain the next generation of talent within its industry.
Last year and towards the beginning of 2020, appealing to and engaging talent was all about fostering a positive workplace experience by really focusing on how employee wellbeing (both physical and mental) could be improved. Today and moving forward, the overall idea remains the same but it's the more granular detail that has now altered to adapt to the so-called 'new normal' catalysed by COVID-19.
Let's take a look at the kind of employee experience and wellness considerations employers will now need to be making as we move rapidly towards 2021, and how office fit out can help support this… 

Safety must now take priority within office fit out projects
Certainly in the immediate future and as we enter 2021, staff are going to want to know that they can feel safe in their working environments. They're going to want to see the necessary (and ever-shifting) precautionary measures in place, supporting things like infection control and the density, geometry and division of the space itself. Who knows what the future holds as we move further into the year but at least for the time being, its crucial that businesses remain reactive and adaptive to any recommended safety guidelines.
How to address this through office fit out:
The most effective way to adapt the design and layout of an office is to ensure safety through various space division solutions such as screens, dividers, portable write-on walls, planters and strategically placed storage units. It is worth noting here that plastic desk dividers are not the only solution.
Click for more on the alternatives to plastic desk screens

Measures must be taken to support more socialisation
We discussed this topic in greater depth in a recent blog post so feel free to click through to that for more information but in summary, employees are now going to need supplementary support in socialisation and communication.
Some staff are working from home, workspace population might have been staggered, new recruits might have joined in the past few months and not actually met any of their peers in person yet, teams are dispersed and face-to-face interactions are limited in varying degrees from business to business. For all of these reasons, employers now need to do more to forge connections and bolster strong relationships amongst the workforce to maintain company culture, connectivity, a sense of belonging and fruitful collaboration.

How to address this through office fit out:
More settings within the workspace designed specifically for collaboration and face-to-face interaction
Sufficient video conferencing resources to keep remote and resident workers connected
Configuration of furniture and technology which makes employees feel they can interact safely with confidence
Putting employee wellbeing at the heart of office design
Essentially, what needs to happen within any office design, fit out and refurbishment projects moving forward is an even more concentrated focus on employee wellbeing than ever before. Not just in terms of infection control, limiting illness and the varying factors of physical health, but also mental wellbeing because this too has a profound impact on productivity and consequently, the bottom line.

Existing employees as well as the next generation of talent are going to want to see that they're cared about and that their wellness is being considered as part of both the physical workspace but also within the wider company culture.
How to address this through office fit out:
There are many, many ways in which employee wellbeing can be addressed through office fit out and interior design but when addressing the COVID-secure workspace specifically, biophilic elements are essential. Not only do indoor plants help purify indoor air, reduce airborne toxins and promote better all-around health, plants and planters are also a great, more aesthetically-pleasing alternative to plastic desk screens and dividers.
Installing an air purification machine like the Aeramax Pro is also a highly effective way to remove viruses from indoor air.

Facilitating remote work as a necessity
Pre-2020, working from home, flexible working and remote participation were all familiar concepts but concepts that were at the employer's discretion and by no means adopted by all businesses or sectors. As a result of Coronavirus restrictions on movement and the various lockdown tiers, most businesses around the world have now had to implement remote working in some form or another. This isn't something that is going to go away or go back to 'normal' either.
We expect to see more employees adopting a more nomadic approach to where, when and how they work than ever so it's vital that employer's facilitate this desired level of choice and control that many have now become so accustomed to.
How to address this through office fit out:
Again, providing high-standard video conferencing tools which enable home workers to participate seamlessly.
Incorporate portable write-on and/or digital screens so that collaboration and idea-sharing can be easily seen and accessed by anybody joining a meeting via video call.
With more flexible approaches to working, you might also consider swapping your dedicated desk areas for more collaboration spaces that are more conducive to activity-based work rather than assigned seating.
Share your thoughts and experiences with us on how you're adapting your workspace to appeal to the next generation of talent by joining us over on Twitter @PenkethGroup.