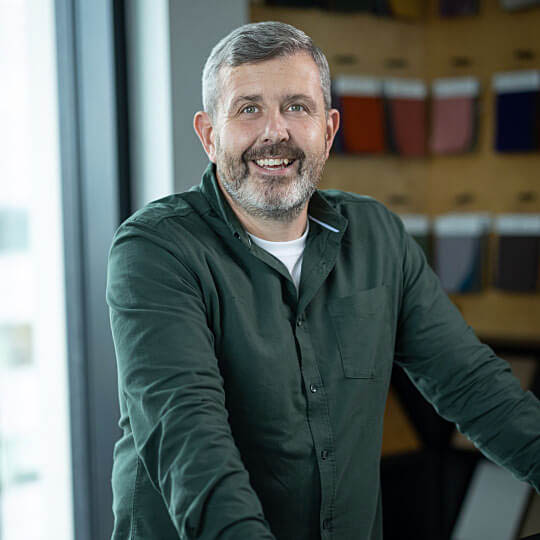 By Steve Patterson
Furniture and Interiors Manager
Published
20th July 2022
Category
Insights
Video meetings are very much the norm nowadays. In fact, virtual meetings are most probably part of your daily agenda now – but are you getting the most out of them? In this blog post, we share some expert tips and tricks around office design and workplace fit out to help you maximise your online meetings and make your video calls more productive.
Let's explore how the following advice can transform video conferencing between remote and resident workers from lacklustre to highly productive:
Making sure your workspace is equipped with the right technology
Giving people a choice of different work settings
Boosting the acoustics of the workplace
Considering colour and pattern carefully
Providing sufficient space for private conversations

Make sure your workspace has the right technology
Without the right office technology and connectivity in place, meetings can be stalled or falter as result of things technical difficulties such as video latency and audio lagging. When this happens, members of a virtual meeting can begin to feel disconnected and disengaged, leading to the common problem of video meeting fatigue.
Lack of technical efficiency often results in presence disparity and a breakdown of communications, which not only leads to low meeting productivity but also wider issues with focus and interaction.
For all of these reasons, you need to ensure the following when designing and equipping your workspace:
Connectivity is flexible, adaptable and accessible. We'd recommend choosing furniture with integrated technology and connection portals, as well as plugs for charging devices.
Your video conferencing equipment is up to date and up to scratch – now might be the ideal time to invest in new screens, projectors and/or audio-visual equipment.
Read more: Why video conferencing tech is more important than ever >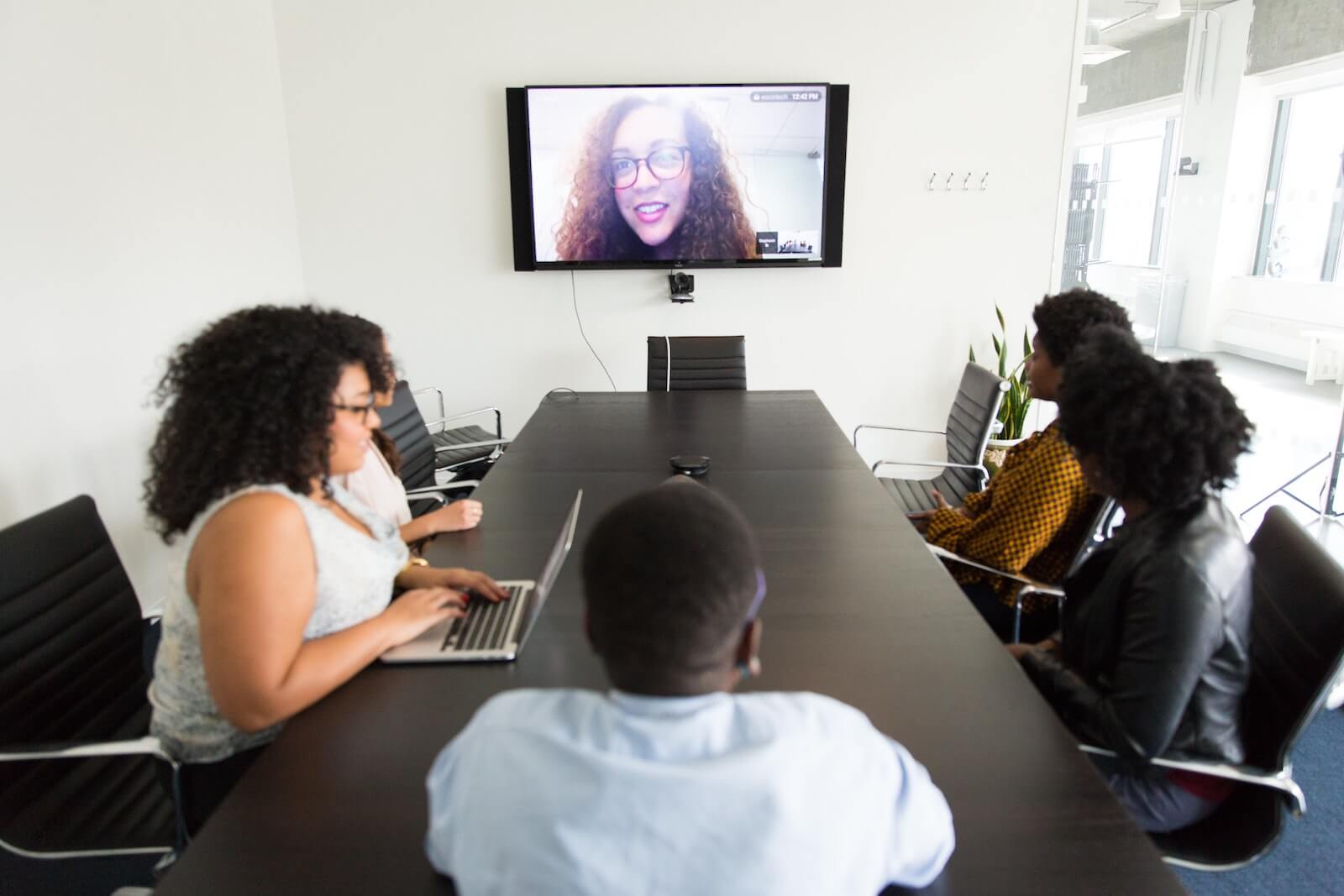 Give employees a choice of different work settings
We've spoken before about the various workplace personalities and how this means you need to provide a diverse range of different work settings to choose from. The same goes when it comes to where people want to connect to or host a virtual meeting. People need to be able to settle down somewhere that is going to support the nature of their call.
A meeting room equipped with good-quality video conferencing tech would be great if the call is an internal,  virtual meeting to thrash out some ideas for a project. If it's a one-to-one client call that requires a more enclosed or quiet space for conversation, on the other hand, a 'Zoom room' or private booth would be better.
These are just two common examples – it's really down to you to anticipate how your employees will want or need to use the workspace when it comes to video meetings and then facilitate this as best you can.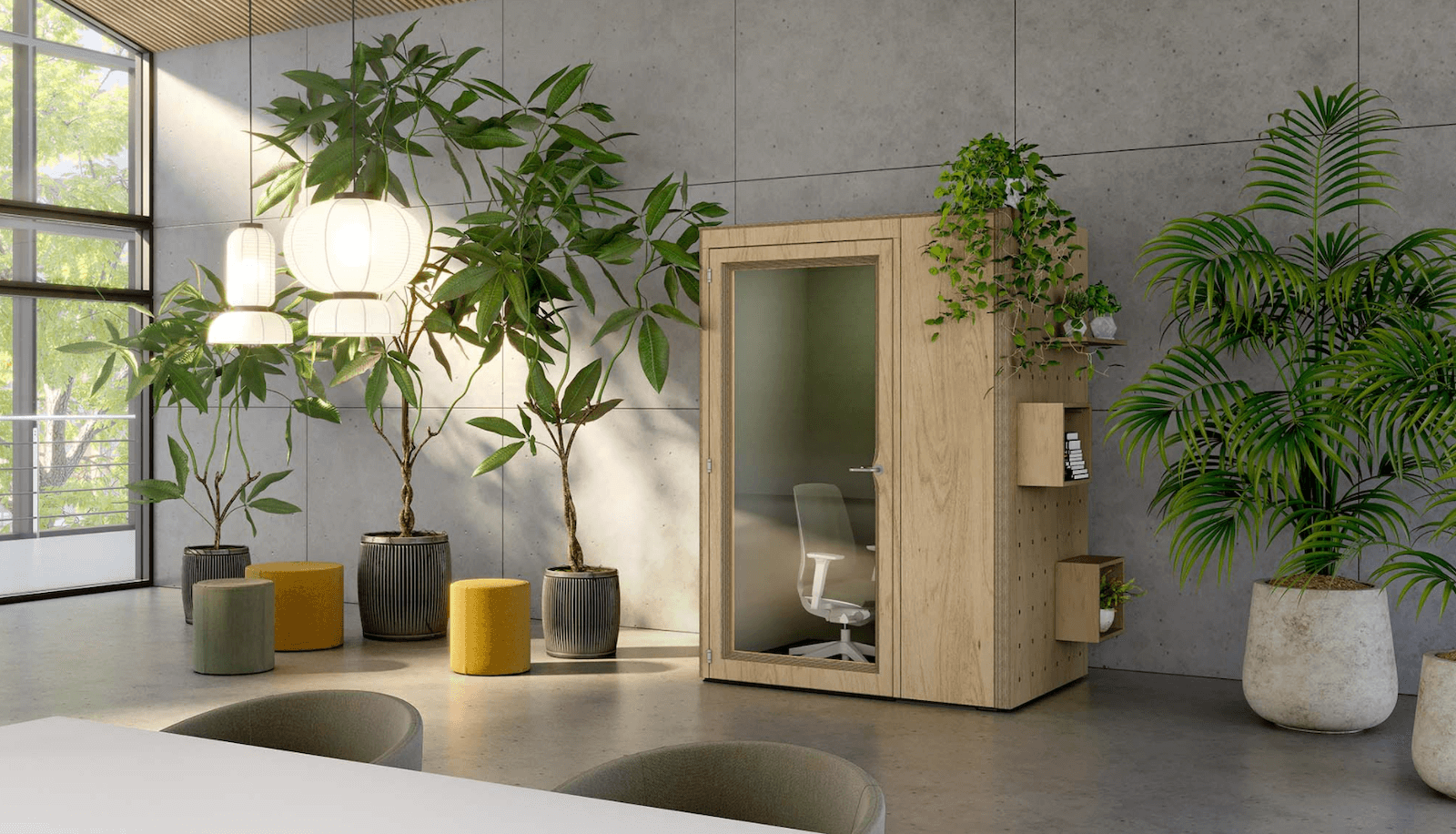 Boost the acoustic credentials of your workspace
One of the biggest hindrances to virtual meetings is external noise distraction, especially in open-plan workspaces or offices without well-equipped settings designed to facilitate video calls. So, if the employees in your office need to regularly connect to virtual meetings, it's worth adding some acoustic solutions into your workspace.
This doesn't necessarily have to mean purchasing specific acoustic products. You could simply zone off quiet areas or encourage video meetings in rooms with closed doors. However, if you want to cultivate a more flexible and fluid workspace, acoustic products are the recommended route. This could be anything from acoustic lighting or acoustic fabric on furniture to acoustic dividing walls.
Adding acoustic products into your office interior design scheme can feel like an additional expense but it really is a great investment – not only for video meetings but for many other things too. Taking measures to control excess noise in the office makes for a more inclusive, appealing and productive working environment in general.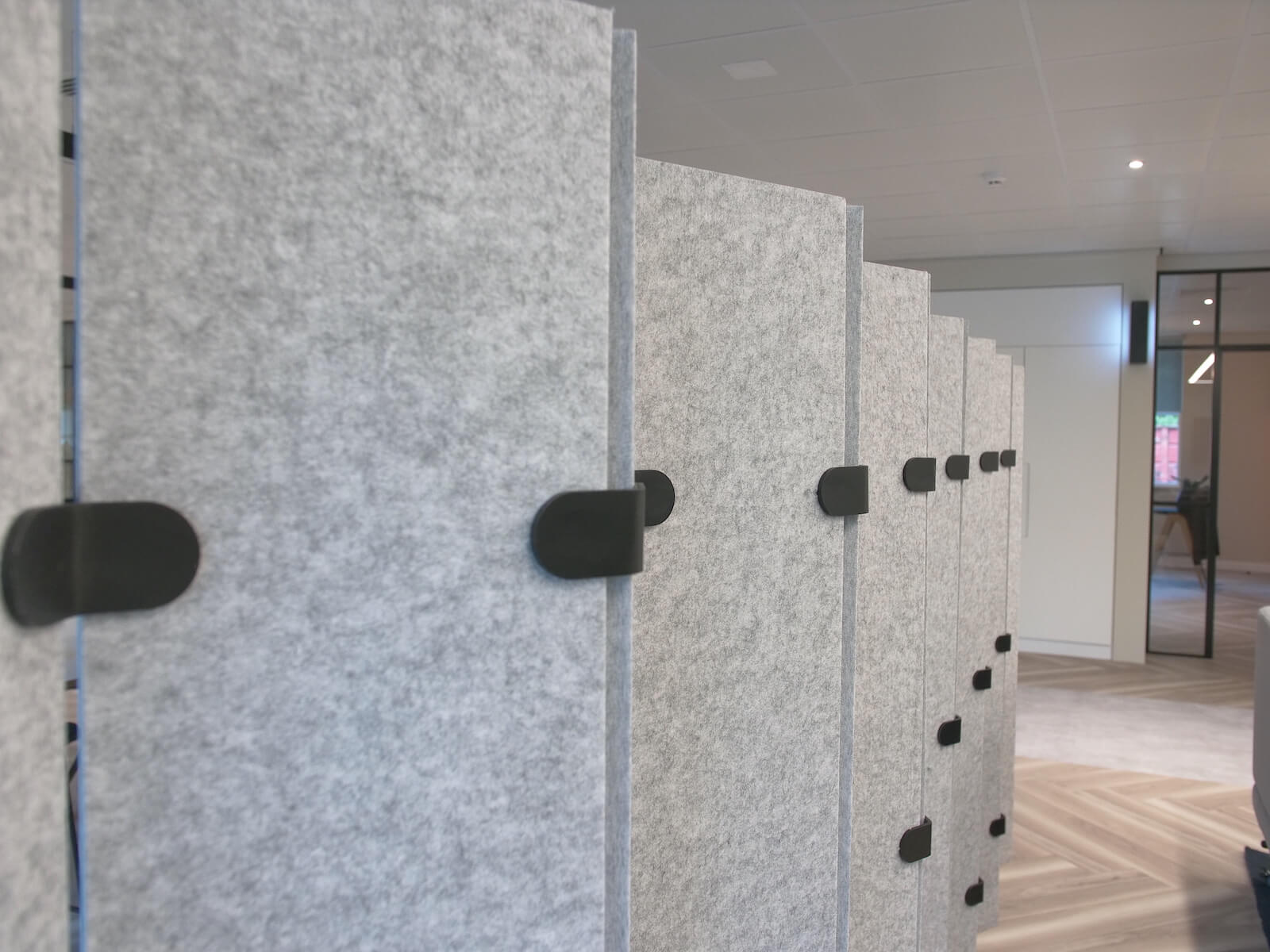 Consider colour, pattern and light carefully
Another important thing to consider when it comes to creating an environment conducive to productive video calls is colour, pattern and lighting in the background. To support good communication, collaboration and idea-sharing, people connected to the call need to be able to focus clearly on what's in the foreground (i.e. the person talking or interacting).
Many video call services like Zoom and Microsoft Teams allow users to blur their background or add a custom background. However, we'd also recommend considering elements like colour, background and light carefully when designing any work settings you think might be regularly used for virtual meetings.
Try to keep backgrounds in these spaces as minimal and free of visual distractions as possible. Go for subtle, block colours rather than bright, clashing patterns. Take advantage of as much natural light as possible so that when people connect to calls they can be seen clearly and the quality of the video is high for their recipients.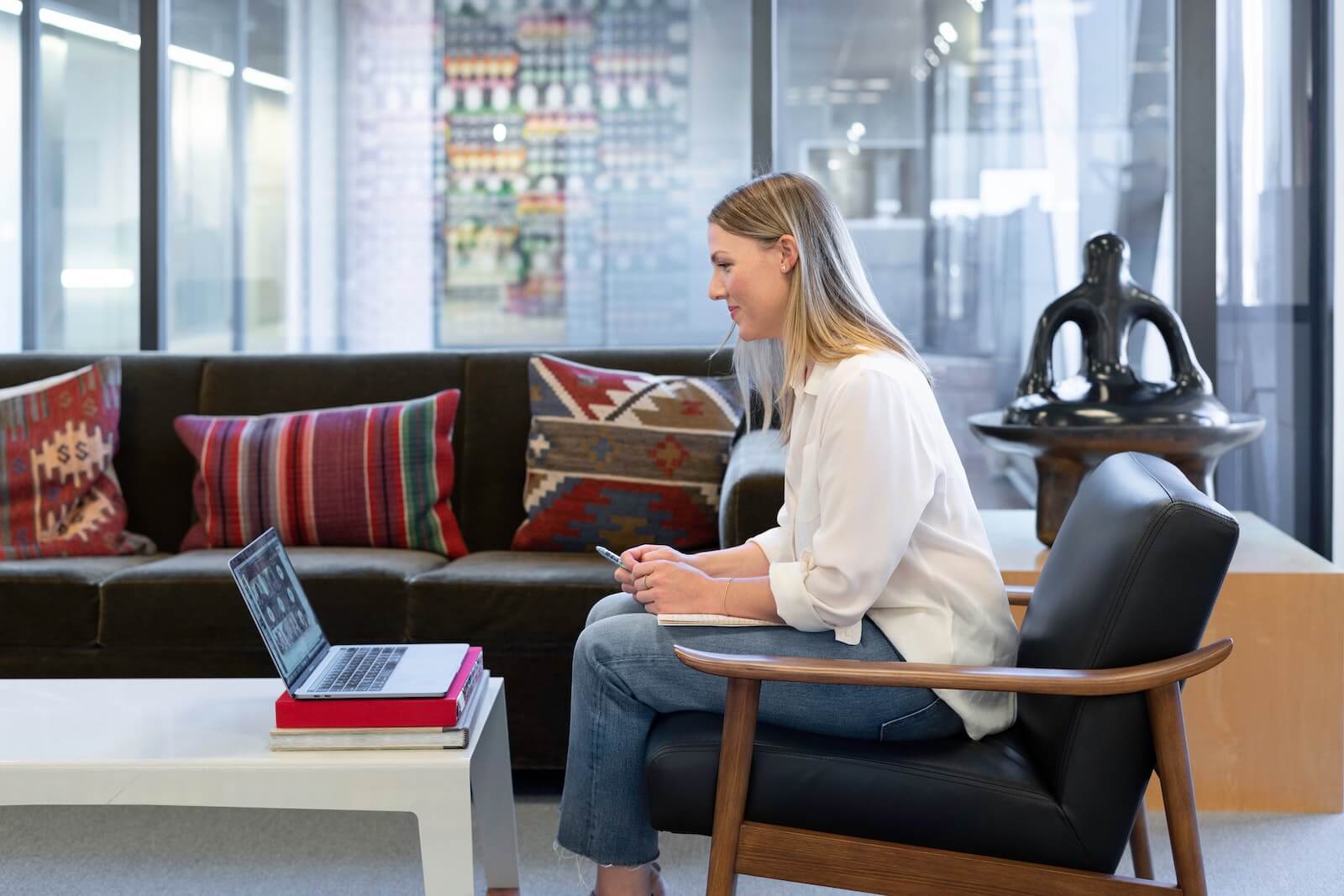 Provide enough space for privacy in the office
In our recent blog post breaking down some of Steelcase's findings about 'The New Era of Hybrid Work', we discussed how providing enough privacy in the workplace is now more than ever.
The research revealed that despite hybrid collaboration spaces (64%) being what employees value most right now, single-person enclaves for hybrid meetings (62%), privacy (61%) and full or partially enclosed workspaces (58%) weren't far behind.
Privacy is particularly relevant for those employees who need to connect to confidential or private calls with clients or colleagues. Not being able to find an appropriate place to conduct these kinds of virtual meetings can be stressful and negatively impact efficiency. Failing to provide the spaces that people need will then hinder your efforts towards making the office a destination of choice.
Speak to our experts about adding privacy pods or phone booths to your workspace to optimise privacy and private focus.