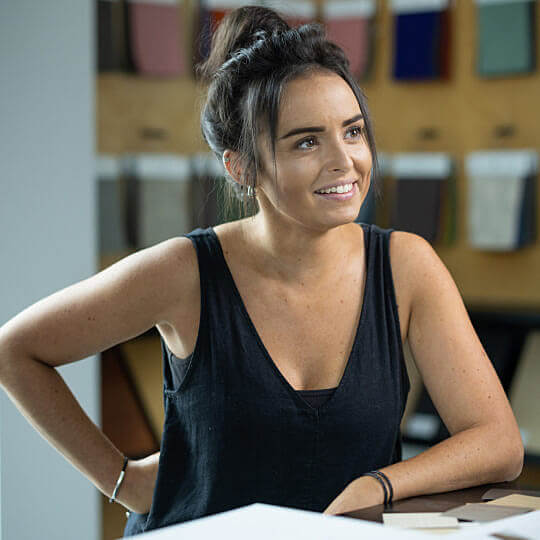 By Hayley Watters
Head of Design  
Published
16th January 2020
Category
Blogs
When they burst onto the scene a few years ago, indoor booths were more aligned with quirky creative businesses or techy types who used off-the-wall design to express who they were as a brand. Think Google, Facebook, Uber… those kinds of ultra-cool companies that pit style equally (if not sometimes ahead) of substance. For that reason alone, office booths – particularly when dressed to look like a classic red phonebox – haven't always had great press.
However, as more meeting booth designs have emerged and the workforce becomes more flexible, nomadic and open to new ways of working, people have to come to really embrace what booths have to offer. So, in a bid to help more business owners and employers see beyond the aesthetic values of indoor booths in the workplace, we've compiled a few of the most common benefits of included booths in an office design scheme…

The benefits of booths in office design
In this blog post, we're going to explain in a little more detail how including booths as part of your workspace design or office fit out can transform the way a workforce performs, supporting things like:
Improved productivity
Lower stress levels and better wellbeing
A more inclusive working environment
Less distraction and more concentration

A more affordable alternative
If you're looking to transform your workspace but don't have a massive budget to work with, booths, pods, huts or boxes are a great way to introduce new functionality and new ways of working without having to surrender too much cash. For example, Steelcase research found that an average of 15 minutes is wasted looking for a place to meet. So, if you feel that you don't have enough places to meet but can't afford the time or money to install a whole new meeting room, a booth or multi-person pod is the ideal alternative.
Privacy and confidentiality
Steelcase also carry out research around what has come to be known as 'The Privacy Crisis' whereby modern open-plan workspace designs are causing issues when it comes to finding privacy in the working environment. Pods are a great way to provide a bubble of privacy in the midst of it all, whether it's to take a confidential phone call, hold private meetings or simply rejuvenate in solitude.
Concentration and minimising distraction
Nomadic, open-plan working also commonly causes problems when it comes to distraction and concentration (or lack of). Whether it's excess background noise disrupting your focus or visual disruption as people move freely around the space, open working can seriously inhibit focus. Booths or pods provide the perfect place to go to get a bit of peace and quiet, particularly those enhanced with acoustic credentials.

Flexibility and inclusivity
We've spoken before about the new types of teamwork emerging today and the importance of providing a wide variety of different work settings for different physical and mental abilities, as well as personality types. Adding this type of feature to your office design is a great way to facilitate introverts who prefer to work alone and anybody who might be struggling with their mental wellbeing. Of course, it's also just about providing options and choices on where and how to work for anybody, regardless of their ability or personality.
Download our Inclusive Workplaces: The Future of Office Design & Culture report for more info.
Keeping germs and absence at bay
Something else you might not have considered but is still a valid benefit is how this type of contained work setting can help stop the spread of germs around the wider workspace and therefore reduce absenteeism and downtime. Naturally, the first options for somebody who is ill is to call in sick or work from home – however, if somebody is able and needs to be in the office for whatever reason, they can be quarantined in their very own workspace.
Just don't forget to give it a thorough clean afterwards! Click for our tips on how to keep the workplace hygienic, or head over to our online supplies shop where you can stock up on all of your cleaning essentials.

Which type of booth should I have in my office design?
Right, so, we've outlined some of the most prominent benefits but with the commercial furniture market advancing at such a rate of knots, it isn't a simple as just telling your design partner you want any old booth. There is a whole plethora of options on the market so you need to work out which one is going to best meet your unique requirements.
Some of the most popular options include:
Soundproof booths – To aid in acoustic enhancements, noise control and privacy for those who need it.
Single-person or multi-person – Single pods and phone box-style booths are designed with individual work in mind but there is also the option for larger versions which can accommodate up to around 4-6 people.

Open, enclosed or semi-shielded – Booths can either be fully enclosed with the ability to be completely shut; semi-shielded with a certain degree of enclosure or completely open – your requirements will dictate which is most suitable for your business.
Tech-integrated or no tech at all – A majority of people will want an integrated space where they can plug in, power up and connect. However, there are some businesses which recognise the importance of catering for both digital and analogue workers so will create a setting where staff can go to escape technology for a while if that's how they feel they can be productive, creative or best relax.
Free-standing or fully fixed – Last but not least, you'll want to choose between a fixed piece of furniture or a standalone pod which can be moved around according to space and requirement. Naturally, the fixed option might require a little more fit out than simply installing a free-standing piece.