When each person within a workforce feels supported, engaged and catered for, their contribution to overall teamwork becomes stronger and therefore more valuable. So, in order to improve the overall productivity and wellbeing of an entire workforce, it's essential to first start by considering the individual members of it.
There have been many scientific and social studies around the different types of human personality but the four we're going to focus on in this blog post are the ones that most typical workforces can be crudely categorised into: The Analytical, The Driver, The Amiable and The Expressive.
Of course, not every person is going to fit directly into these prescriptive personality categories. Every employee is a unique individual and it's important to remember this. However, in order to ensure that your physical working environment is supporting its users to the fullest possible potential, it helps to consider these general categories when making design-based decisions.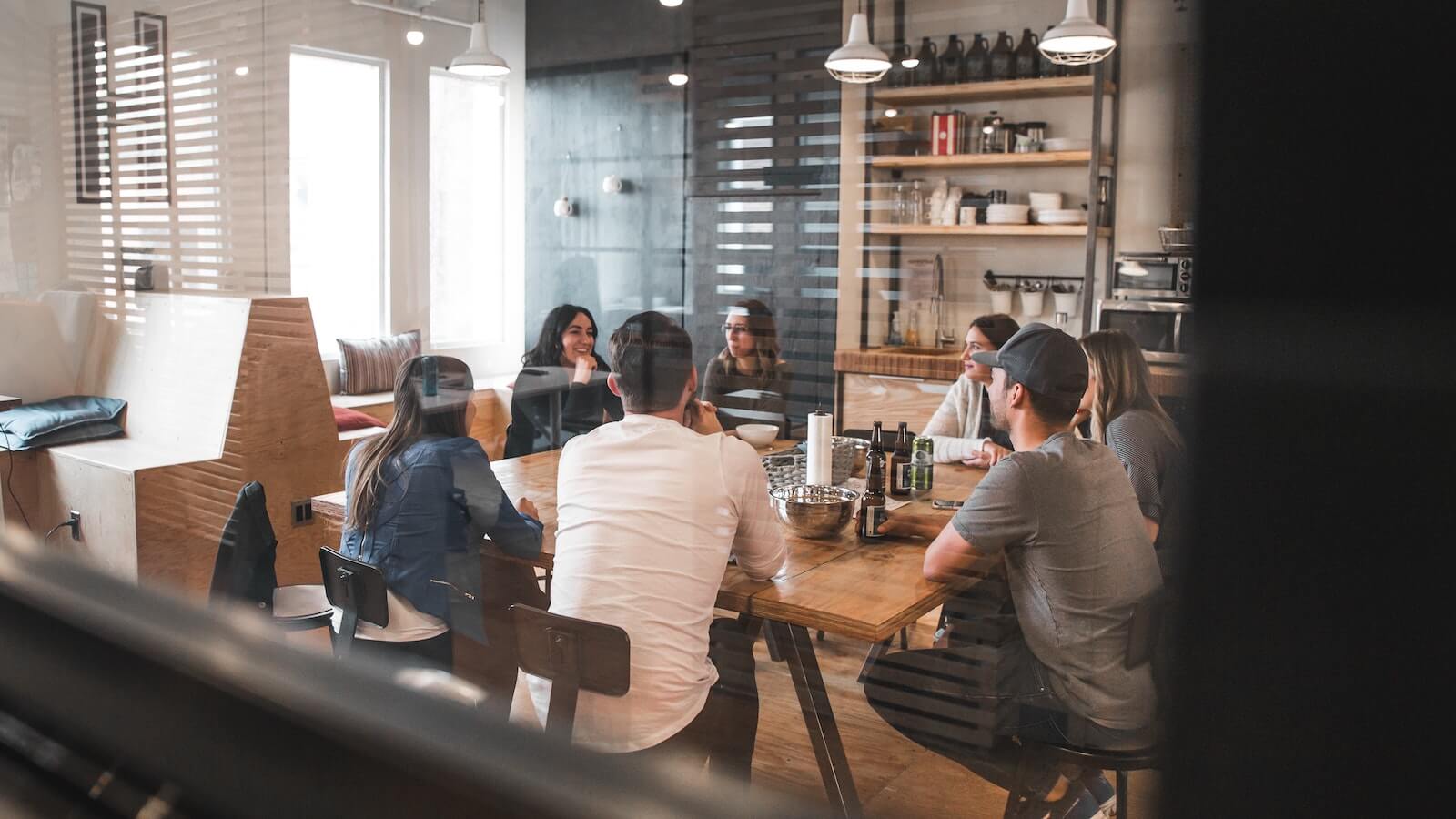 Let's take a closer look at the overarching traits of each of the four workplace personalities, before exploring how they can be best supported through office design.
The Analytical
Team members who fit The Analytical category will be those that are process-driven and deep thinkers.
Personality traits of The Analytical:
An analytical thinker
Likes things that are science-based and data-driven
Orderly, organised and tidy
Perfectionist tendencies
Independent and works well alone
Needs a lot of time and space to think
Prefers calm, structured conversations
Can be prone to indecisiveness
Can be introverted
How to support The Analytical through office design
For The Analytical personality, time to think and space to focus is imperative so it's important to incorporate this into your office design scheme.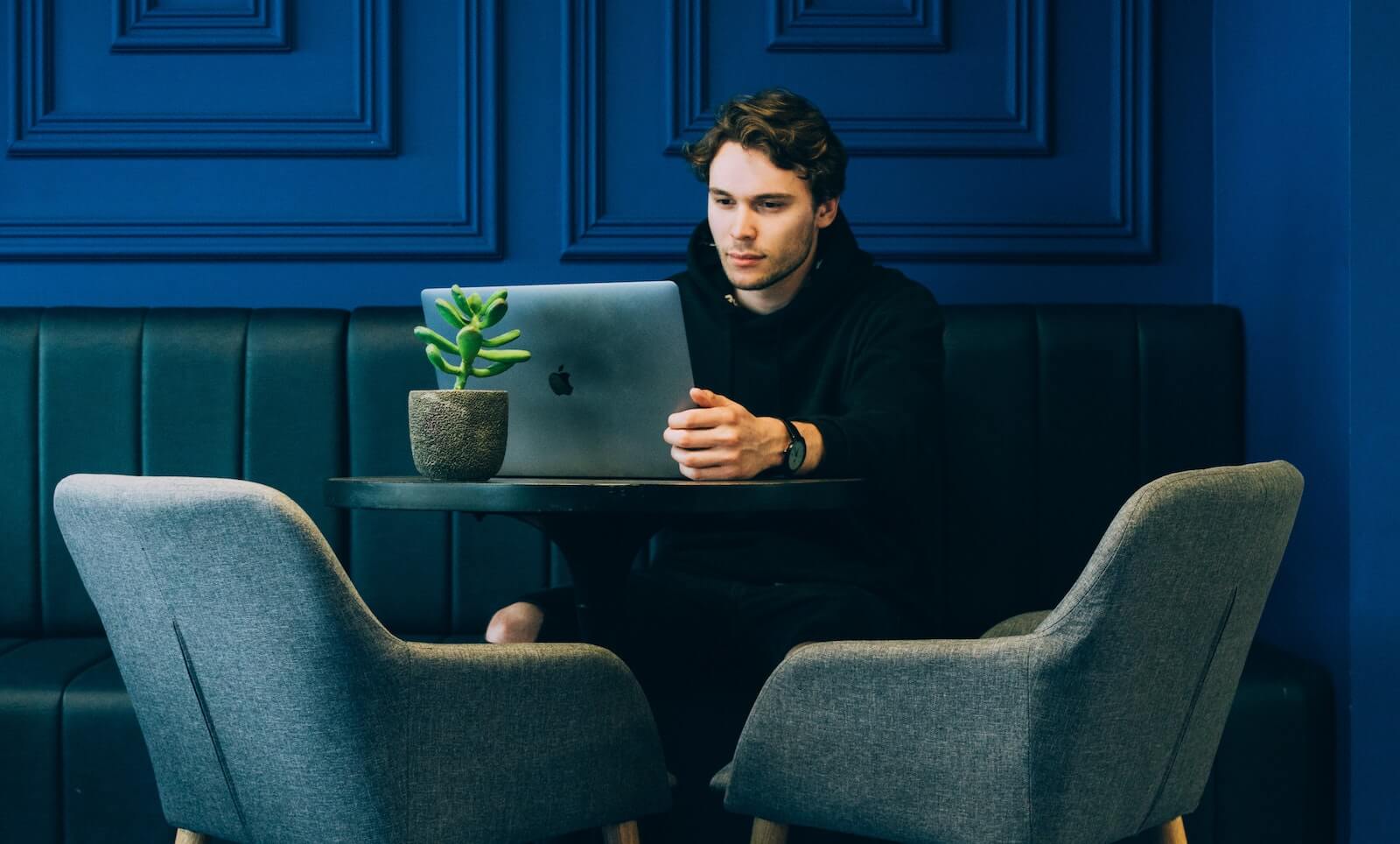 While The Analytical person will still happily discuss projects and strategies in group settings, they need workspaces where they can regularly be alone with their own thoughts and processes. Focus pods and enclosed spaces away from higher footfall areas are the perfect way to facilitate this but just make sure connectivity and access to technology are still considered.
Working from home and facilitating remote work is another way you can appeal to this type of workplace personality – by allowing them the freedom to work from the quiet of their own home when they feel they need it.
When it comes to interacting with colleagues, dedicated meeting rooms will likely be the preference for this personality type as they feel more comfortable with scheduled, structured interactions rather than impromptu idea-sharing. This can help alleviate their tendencies towards indecisiveness too.
A yoga or meditation space is something else you might consider for The Analytical personality type.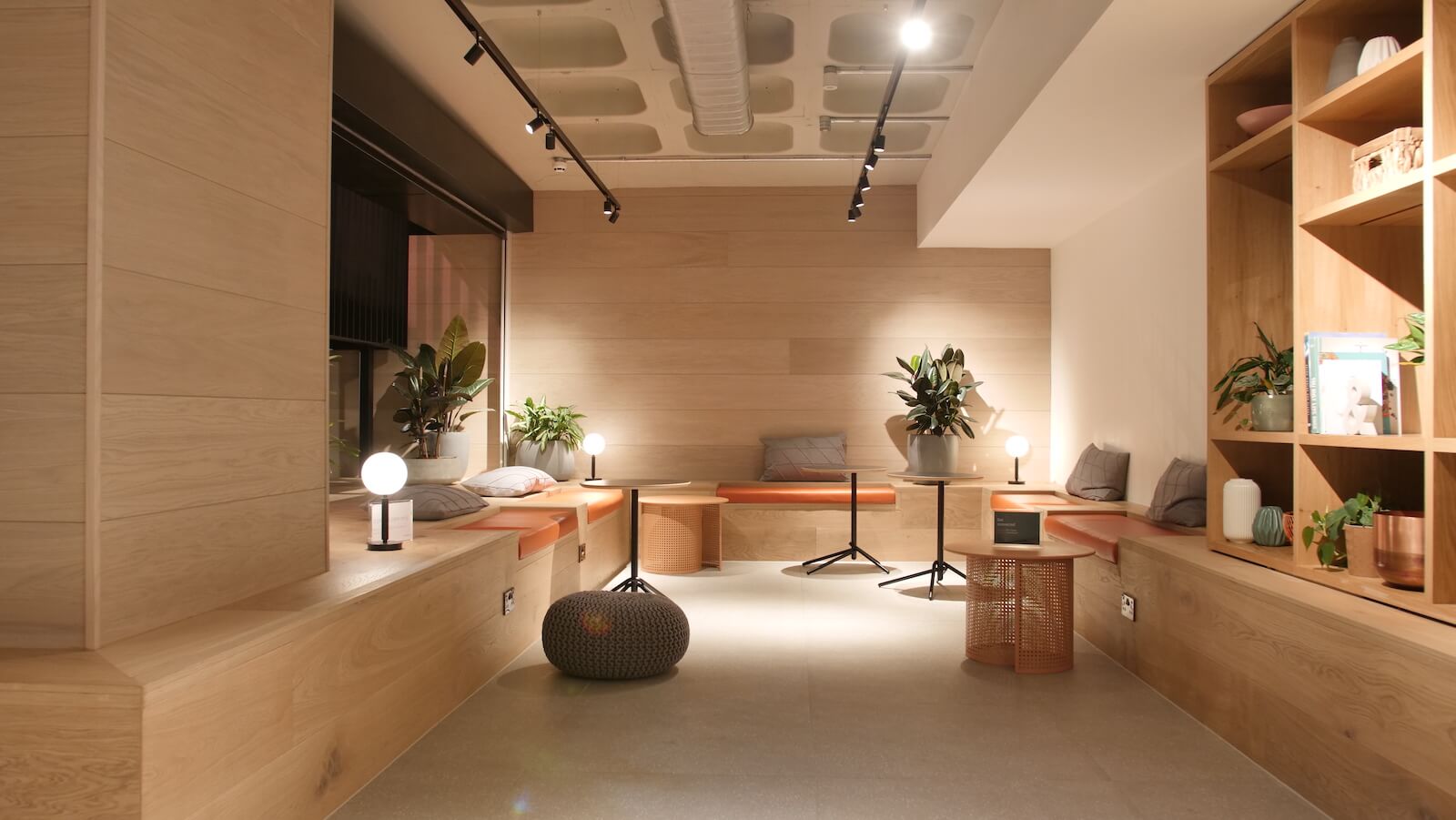 Also, make sure you don't overcrowd a small office with too much furniture – you know what they say about a messy space and a messy mind. Instead, speak to an office design expert who will be able to help you make the most of a modestly-sized space.
Read more about designing for concentration and collaboration simultaneously >
The Driver
People who fit most closely under the description of The Driver will be those who display effortless leadership qualities and naturally drive productivity within a team.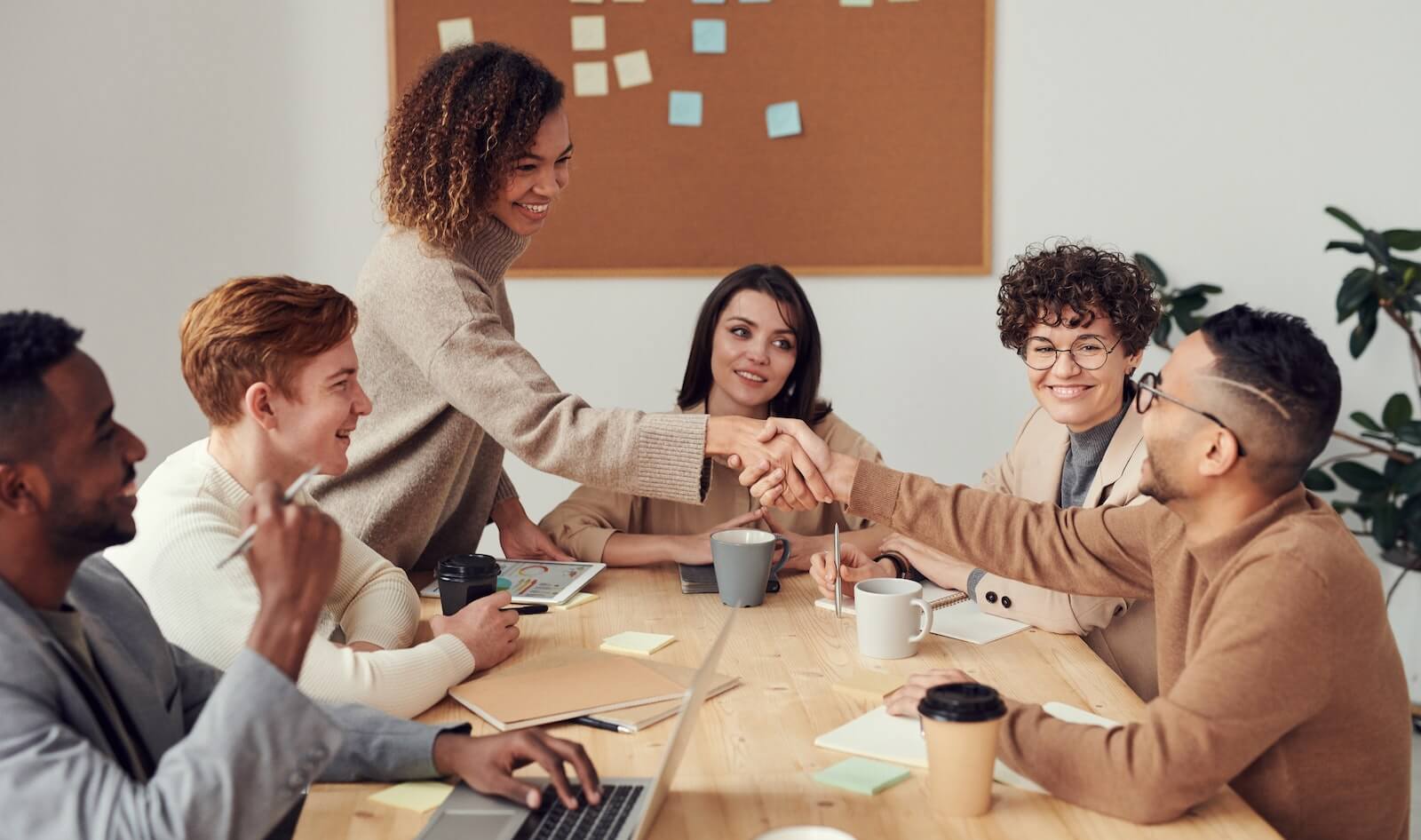 Personality traits of The Driver:
Natural leader
Visionary
Extrovert
Positive, optimistic, determined
High energy and proactive
Enjoys 'rallying the troops' and getting stuff done
Enjoys regular collaborative teamwork
Likes to take control of situations
How to support The Driver through office design
Those who identify with the personality traits of The Driver are people who flourish best in leadership roles. This doesn't just have to mean literal leadership roles such as senior management and C-suite – it can also refer to employees of any rank who naturally adopt the leader role in projects and processes they're working on.
As a result of their leadership prowess, people aligning with The Driver need to have access to a variety of different spaces where they can rally teams together for meetings, stand-ups, collaboration sessions and debriefs, etc.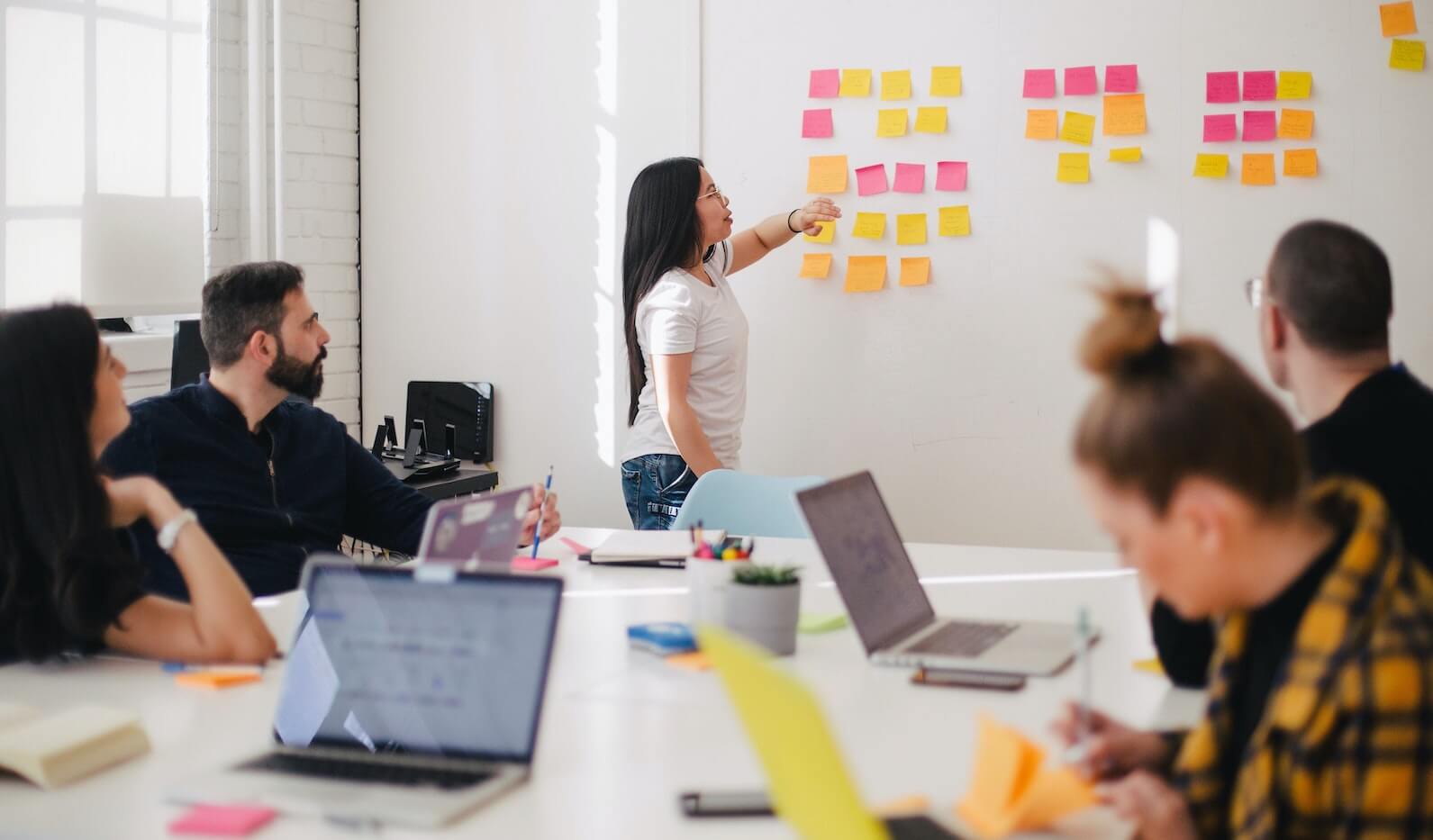 Incorporate a variety of different types of meeting spaces within your working environment, from breakout spaces with soft furnishings to high-tech meeting rooms.
Thanks to their high-energy proactivity and desire to maintain motivation in their teammates, The Driver will also be appreciative of things like touchdown spaces and impromptu work settings. These types of workspaces allow for on-the-go collaboration and spontaneous productivity outside of scheduled agendas.
Read more about the importance of transition and touchdown workspaces >
The Amiable
Team members who align most closely with qualities associated with The Amiable are those that tend to stay in the background and find it easy to get along with different types of people.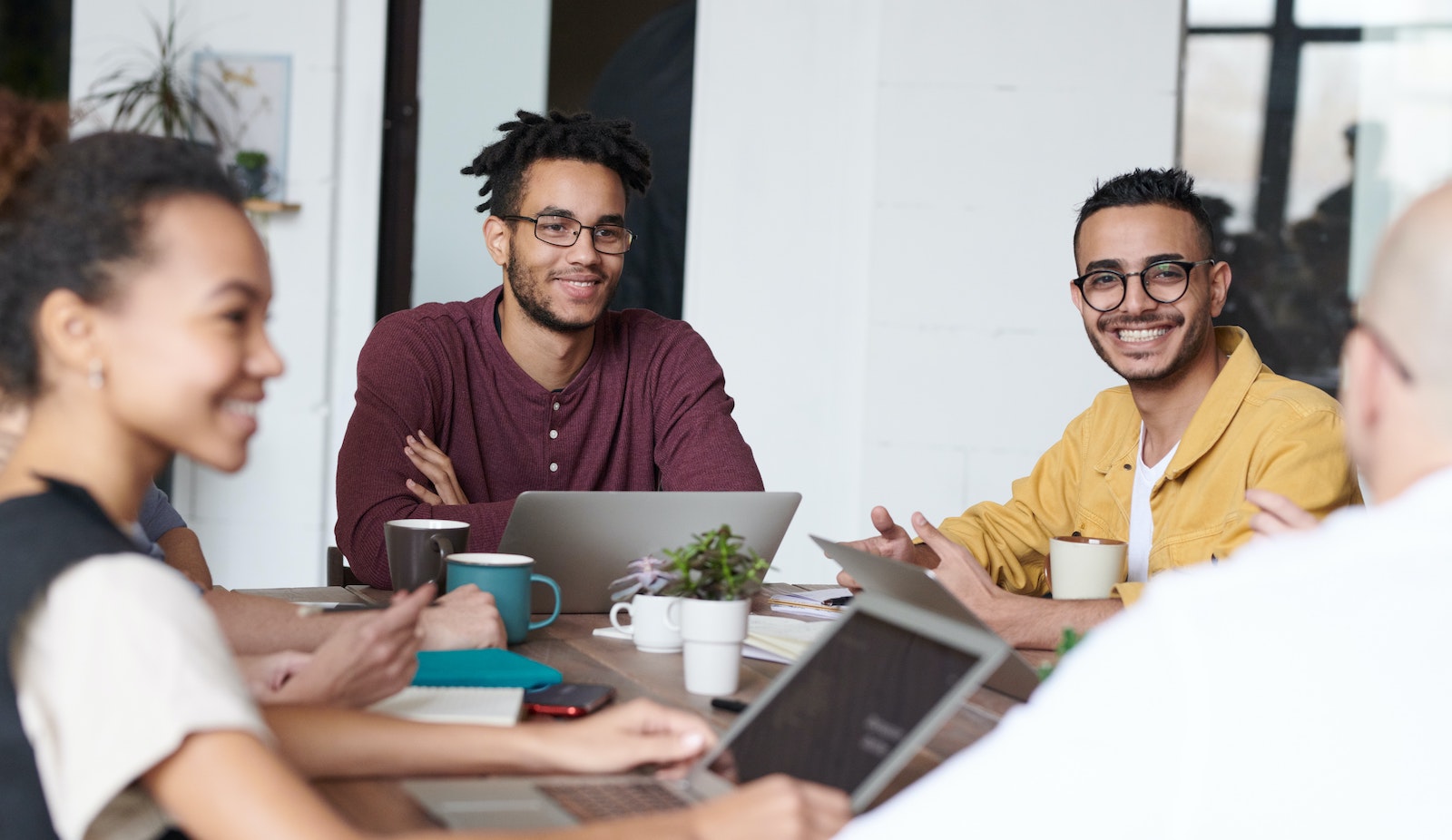 Personality traits of The Amiable:
Kind and keen to 'keep the peace'
Encouraging
Easy going and well-liked
Inclusive
Doesn't like being overwhelmed by things like noise
Can sometimes struggle to voice their ideas or opinions
How to support The Amiable through office design
When it comes to employees who resonate with The Amiable's traits, it's vital to provide choice and control where working environments are concerned.
This personality group can be extremely introverted and willing to keep their ideas or opinions to themselves in favour of letting louder voices (such as The Driver or The Expressive) speak. However, when you put power back into the hands of The Amiable by allowing them to choose where they want to carry out various tasks, it can help inspire more confidence and engagement.
People who fit the description of The Amiable closely also tend to feel quickly overwhelmed by things like noise and distraction. To address this in your workspace design scheme, consider incorporating some acoustic products such as space dividers, wall panels, or ceiling installations to minimise excess noise.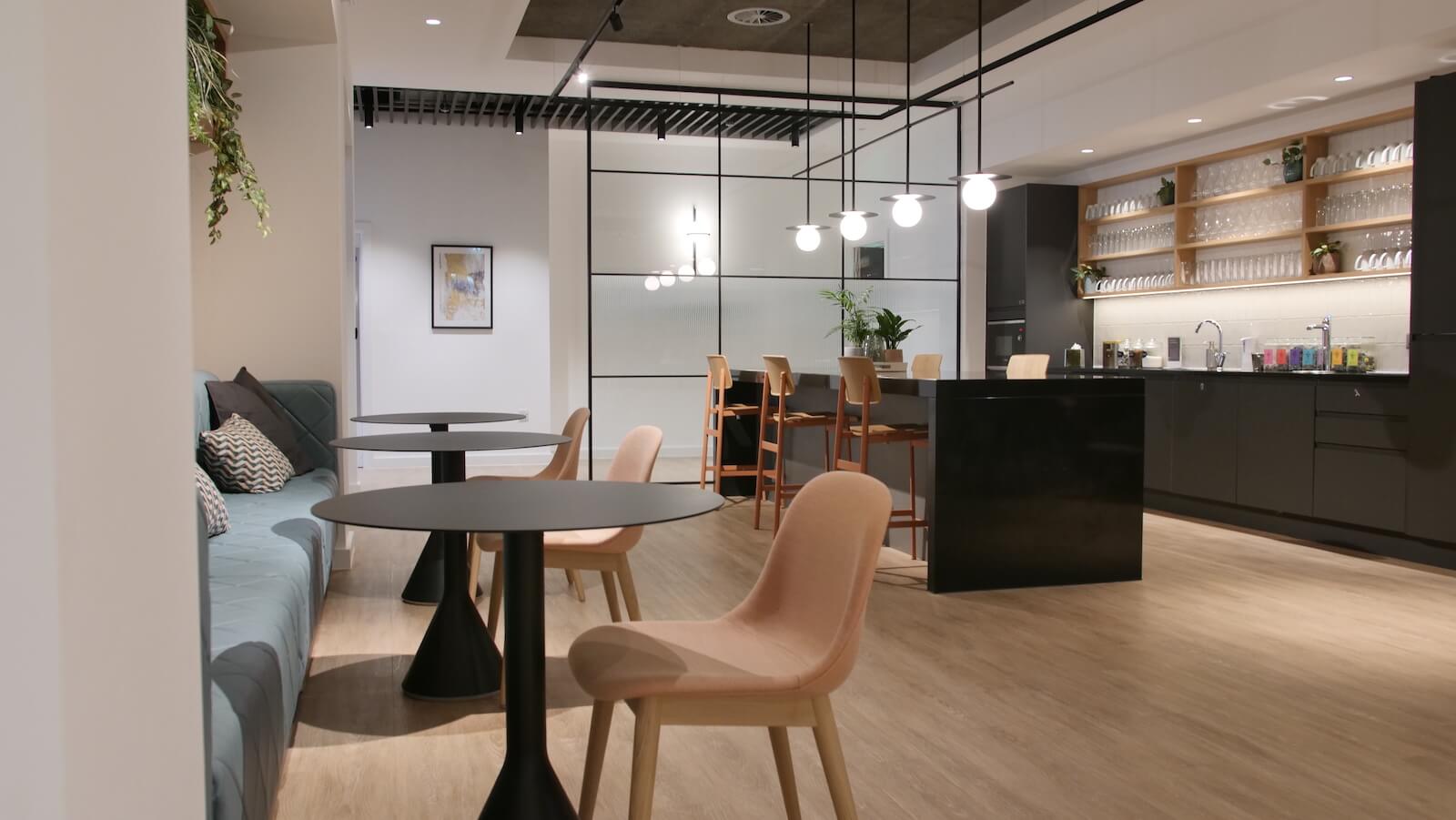 The Amiable is often well-liked by many people and seen as an approachable and friendly connection. Make sure, when designing your workspace, that there is plenty of space for casual interaction and relationship-building to capitalise on their soft social skills.
The Expressive
Employees who fit the bill of The Expressive are those extroverted team members that aren't afraid to share ideas and instigate collaborative activity (and after-work drinks!).
Personality traits of The Expressive:
Extrovert
Fun and sociable
Enthusiastic and high-energy
Great at sharing ideas and opinions
Likes being included in activities both in and out of work
Can be easily distracted
Can sometimes struggle to concentrate
Can be prone to poor organisation
How to support The Expressive through office design
The main thing that The Expressive is going to seek out in any workspace is the chance to collaborate and come together with teammates. This personality type is high-energy, highly sociable and passionate about sharing ideas. However, they are also easily distracted and can sometimes struggle to find focus and concentration.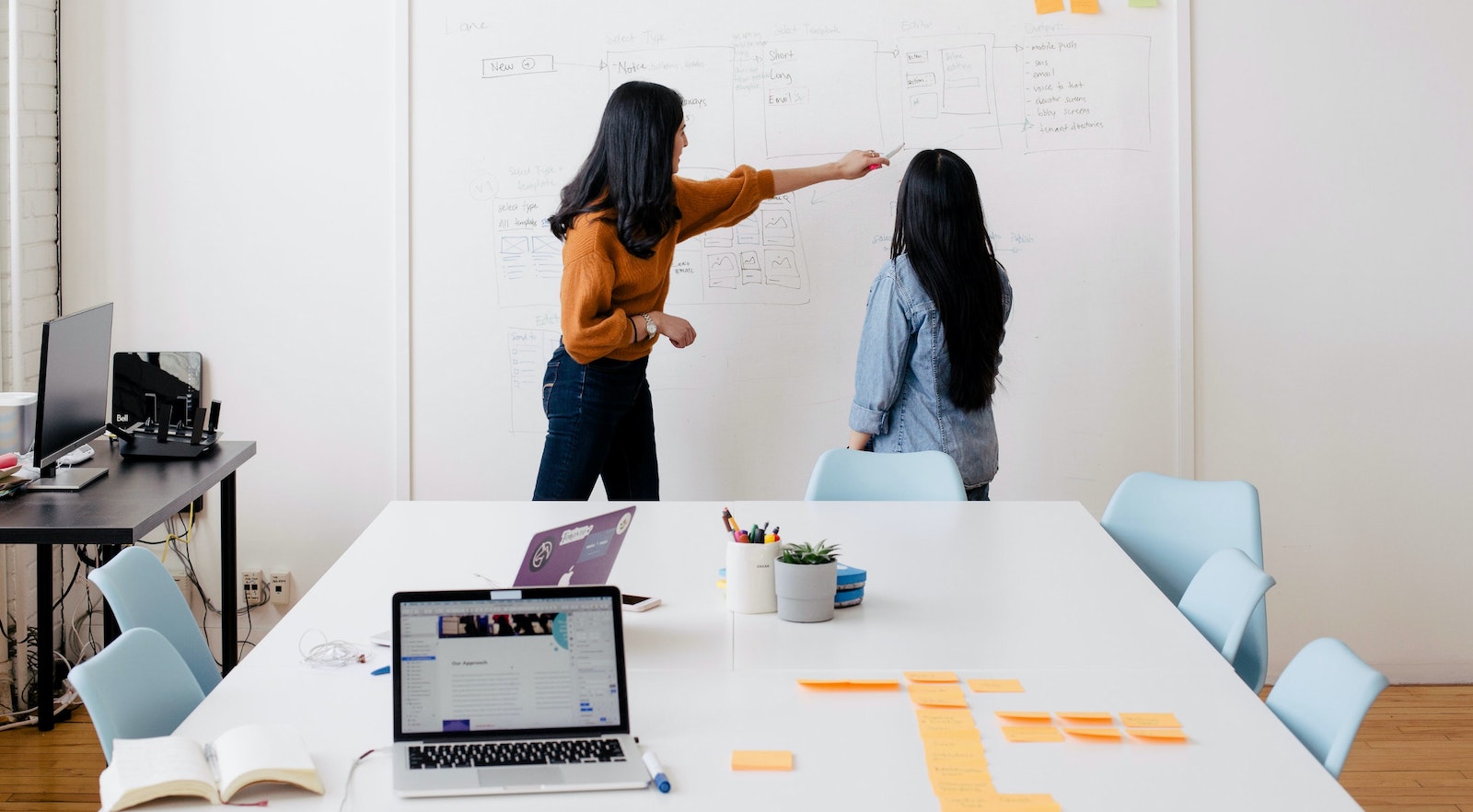 In this instance, dedicated collaboration spaces and breakout areas are instrumental in fulfilling the potential of The Expressive. We'd also recommend optimising this further by equipping these spaces with reconfigurable modular furniture and furniture on wheels so that this personality type can be physically expressive too.
The Expressive is often a kinetic kind of learner, meaning they enjoy being able to move freely around the space they work in. They will likely also appreciate a tactile working environment where the importance of texture has been considered.
This personality type also strongly values building relationships with teammates outside of work and non-work-related activities with colleagues. Of course, a large proportion of this socialising will happen outside of the physical working environment but still, you can incorporate things like breakout spaces, an office bar, a gym area or a games room to facilitate social capital.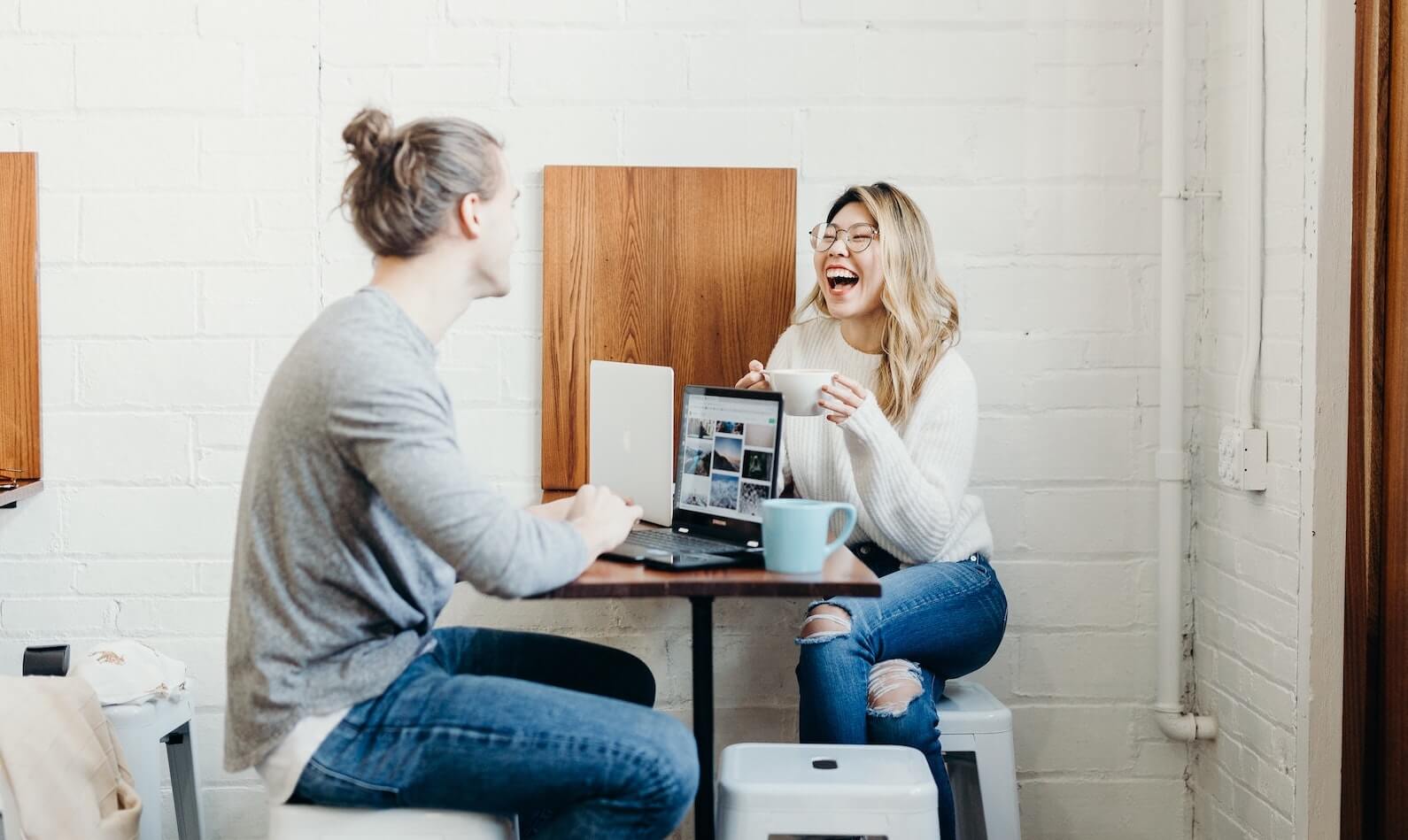 As we mentioned at the beginning of this blog post, in order to develop the workforce as a whole, strength by strength, you need to make sure that each individual member of it feels supported. So next time you're looking to transform your workspace, start by asking how you could improve your resource for the four personalities explored here.