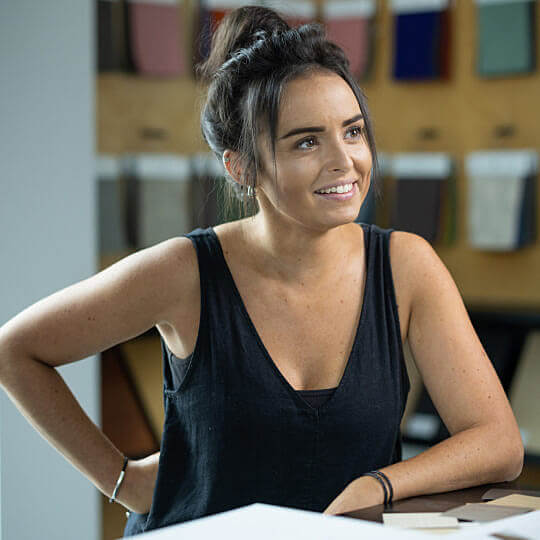 By Hayley Watters
Head of Design  
Published
19th April 2021
Category
Blogs
At Penketh Group, we pride ourselves on our user-focused, human-centric office design approach that puts people at the heart of its strategy. Using people as our starting point means that we always remain conscious of the human senses when designing, refurbishing, or furnishing a space.
In the context we're concerned with here, the human senses we're referring to are sight, sound, and touch. Naturally, taste and smell in their most basic form aren't a major priority when it comes to workplace fit out and design. However, these two senses are fairly closely linked to another factor we always like to consider and that's quality of indoor air (what we breathe in and out when we're in the workplace).
Each of these contributes to the overall employee experience, which in turn influences things like wellbeing, productivity, motivation, morale, belonging, and inclusivity. In this blog post, we explore how each of the senses comes to light in workspace design, and what you can do to make this a positive experience.

Sight: office design, as far as the eye can see 
Sight is the most obvious sense when it comes to something as creative and visual as office design. Sight is also the easiest sense to appeal to as it's predominantly about shape, light, pattern, and colour. However, as we discussed in our recent blog post about the role of texture in office design, tactile elements also overlap into sight as well as touch.
We've spoken before about how colour is a great communicator when it comes to interior design; the colour scheme selected for a space can significantly dictate the ambiance and the mood of the space, as well as steering who uses it and what it is used for.
For example: if you're looking for a space to encourage creativity and collaborative work, you'll want somewhere that is more colourful, multi-height, and full of natural light. For private focus work, you might choose somewhere with more calming tones, such as blues and beiges, with a warmer, more intimate level of light.
Sound: noise in the workplace & the sound of silence 
After sight, sound is most probably the most prominent and impactful sense when it comes to workplace considerations. The Privacy Crisis is something that has been around for a while now, and an issue that is greatly exacerbated by high noise levels in hyper-collaborative, open-plan working environments.
Excess sound also has a profound, negative impact on concentration levels, communication, and mental wellbeing when left unmanaged so it's important to put measures in place to control the surrounding acoustics. Pods, booths, acoustic walls, and 'Zoom rooms' are all great ways to steal some peace and quiet in a noisy office.
On the flip-side, it's also important to consider that a workspace can be too quiet. It's all about striking the balance to ensure people of all personalities and roles can find somewhere comfortable and inspiring to work. Playing background music is a possible solution in this scenario but again, it's a tricky balance to strike.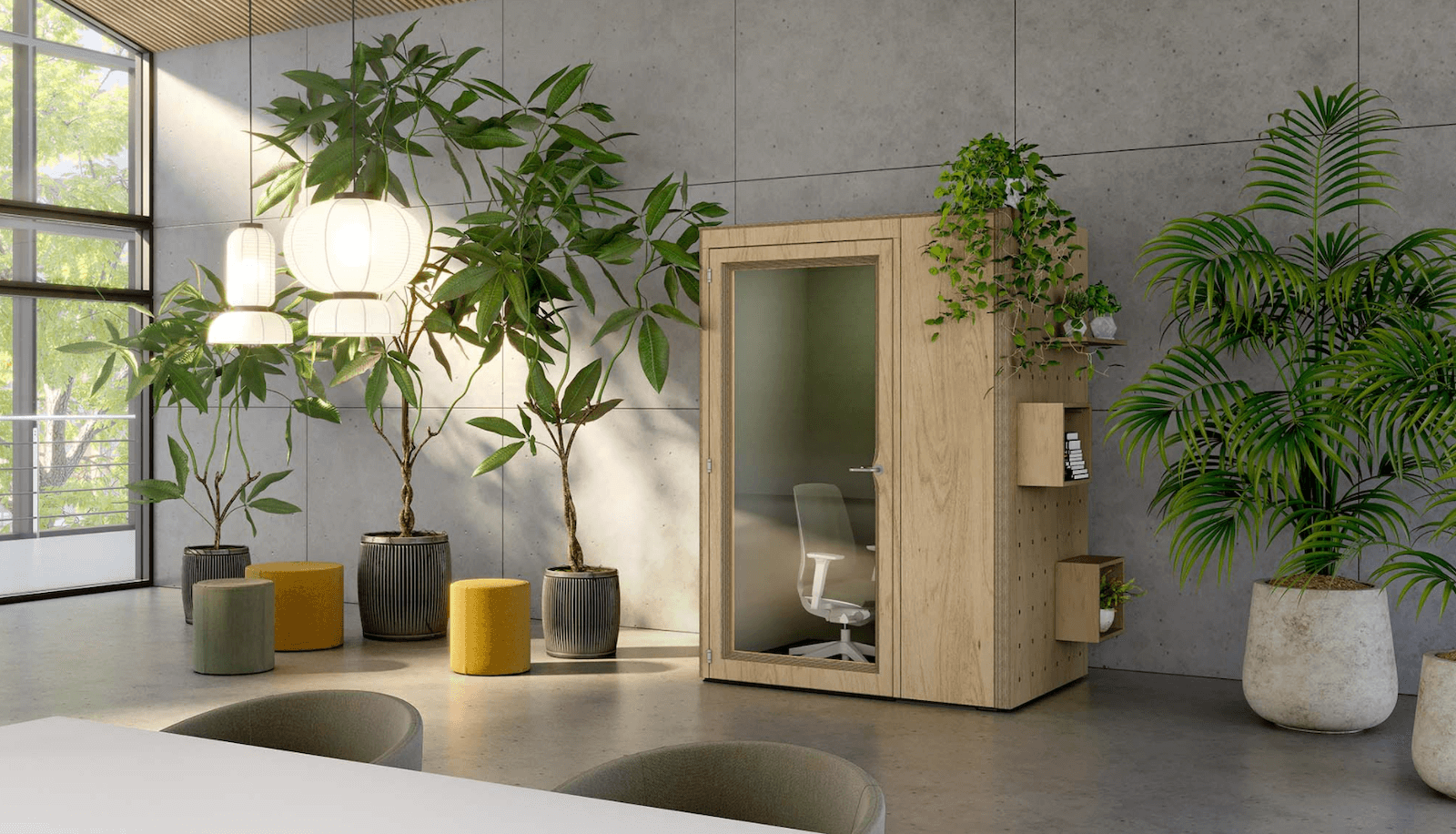 Touch: getting hands-on with tactile interior design 
Texture in the workplace is also important and is something that feeds into both sight and touch, as we mentioned a bit earlier on. On a macro level, this applies to things like furniture materials (both soft and hard), flooring, wall coverings, and surfaces. On a more micro level, we're talking about rugs, cushions, decor, and plants.
Tactile elements of office interior design talk to the space users about what kind of environment it is and influences mood and experience. So, when it comes to picking out your fabrics and finishes, it's vital that you think about more than how something feels.
Read more about the importance of texture in office design.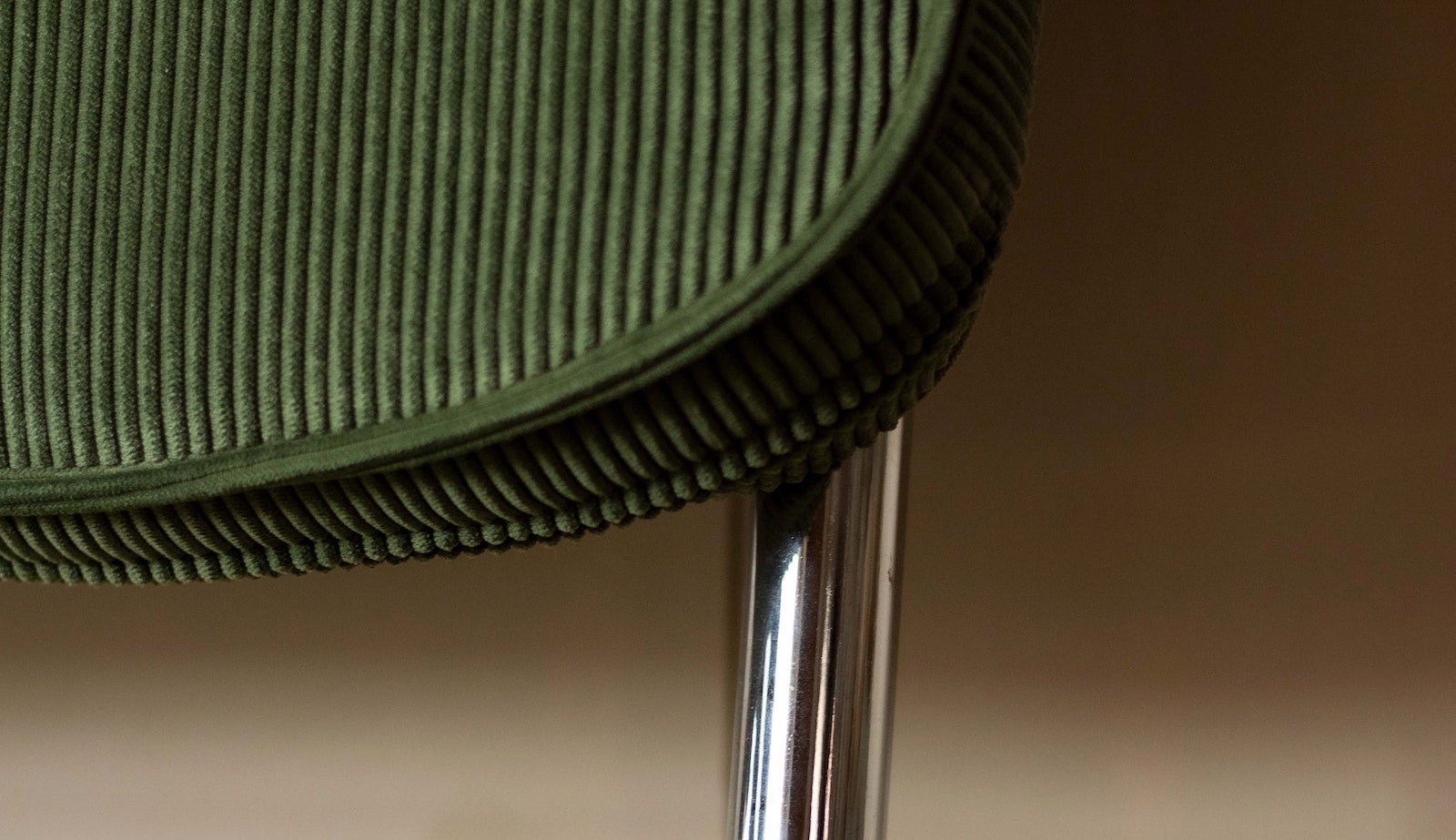 Air quality: breathe in, breathe out
As we touched on earlier (pun totally intended), taste and smell aren't factors an interior designer, furniture specialist, or tech expert will typically consider when strategising a workspace transformation or fit out.
However, the air we breathe in and out when in the working environment is closely linked to our mouths and noses so we thought hey, what a great excuse to remind our readers how important it is to ensure your indoor air quality is in check. Something that is particularly poignant as we consider the post-pandemic return to the office, and everything the COVID crisis has taught us.
Check out our previous blog post on improving indoor air quality to find out more – including advice from none other than NASA!

So as you can see, office design is about much more than just furniture layouts and the colours and fabrics you can see. In order to create a working environment that stands everybody's strengths in good stead, it's important to cater to all the human senses through a multi-sensory approach to workplace interior design.
Feeling a little out of your depth? We don't blame you. Get in touch with our experts for some guidance.