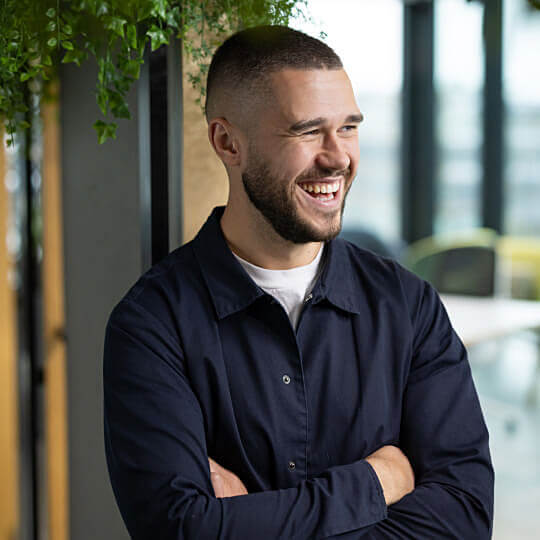 By Sam Noton
Project Consultant
Published
25th November 2021
Category
Insights
Historically, people set their morning alarms and dragged themselves reluctantly out of bed, making it to the office by the grace of strong coffee. 'Monday blues' and the 'Friday feeling' demonstrated how the workspace was never a place people actually wanted to be – but now, we're starting to see things differently.
Today, the office has the potential to be a desirable destination people can enjoy spending their time in. It should be an inclusive home-from-home people feel comfortable being themselves in. It should be somewhere people want to grow, evolve and find limitless value; a place to nurture relationships and ideas that can transform the course of their futures.
No longer should employees feel like the office is uncomfortable or restricting in any way because, through the power of design and fit-out, the office becomes much more than just a commute destination.
Here are five reasons why we believe the office should become a destination of choice for employees:
To cash in on valuable social capital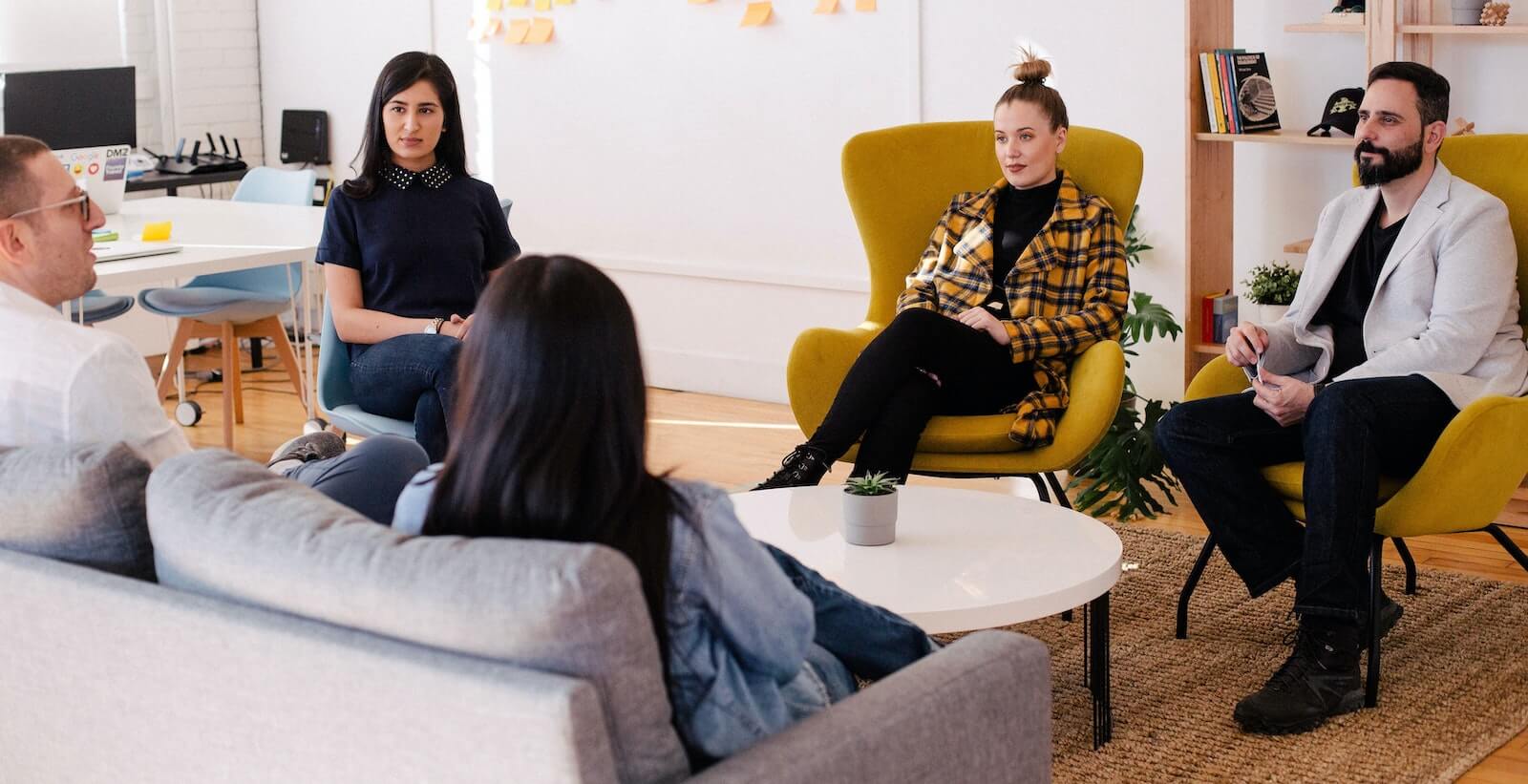 Social capital is defined as "the networks of relationships among people who live and work in a particular society, enabling that society to function effectively". We've spoken before about this concept in a work capacity and why cultivating and nurturing this network of relationships between employees is so imperative.
By nature, human beings want to interact with each other face-to-face – they want to share ideas, talk through problems, gossip about their lives and swap stories. When designed considerately and intuitively, the office provides the perfect breeding ground for this vital interaction. Designed well, an office becomes a magnet for people who want to build and maintain relationships with like-minded professionals and the peers they look up to.
Keep reading: The importance of social capital in the workplace >>
Access to the right types of workspaces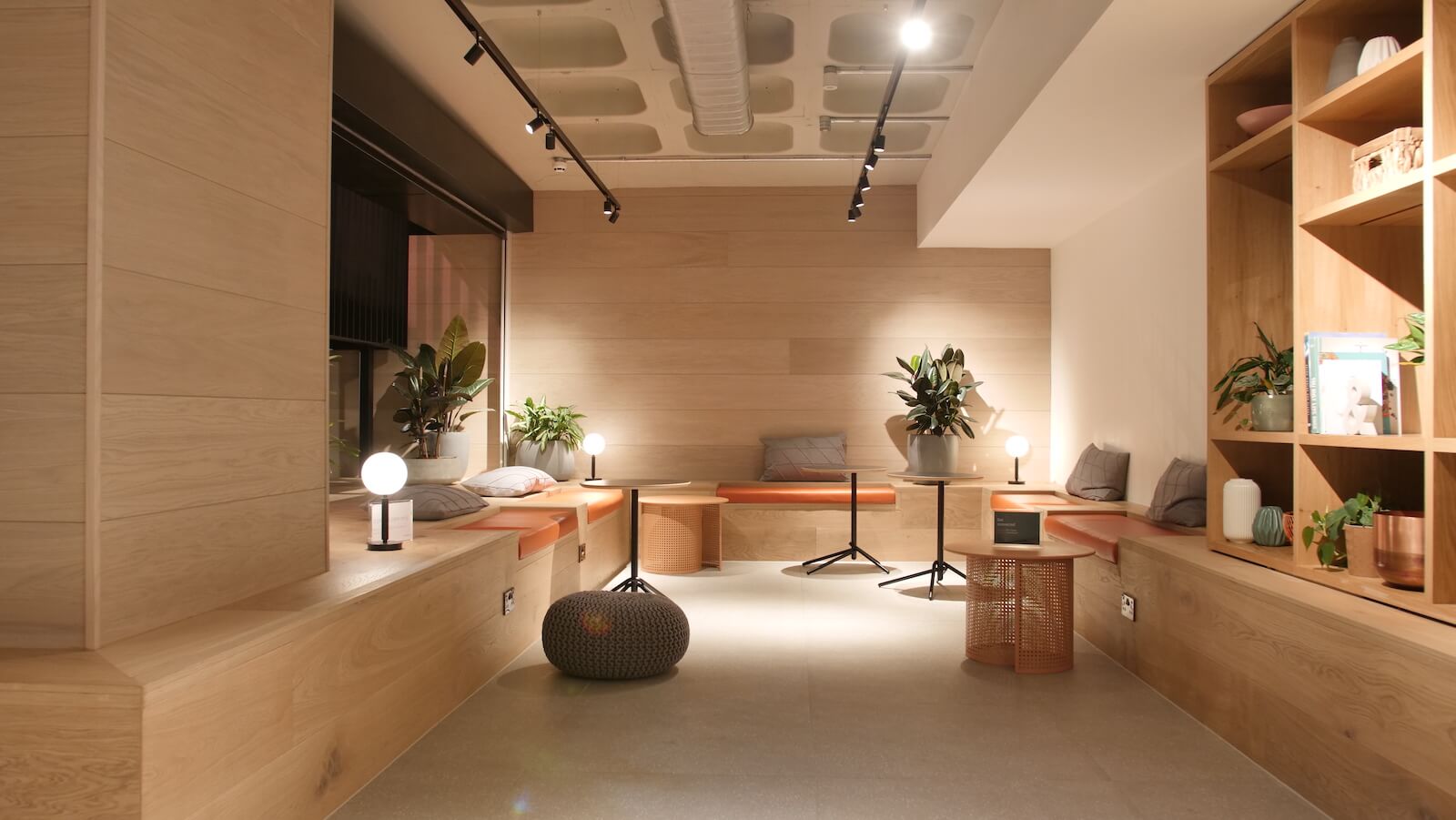 (Image above taken from Bloc. View full case study >>)
The benefits of working from home or working remotely are manifold and the familiarisation of hybrid working post-pandemic is a byproduct that is already having a profoundly positive impact on businesses of all sizes, all around the world.
However, a home, cafe, train, or whereever someone chooses to work from remotely, can't possibly offer the types of functional workspaces that are often required at various points during the working week.
While home and remote work most certainly have their place in the working world, the office is where employees can go to reap the rewards of things like purpose-built collaboration spaces, acoustically-enhanced focus zones, video conferencing facilitates and consciously equipped meeting rooms.
A sense of belonging and human connection 

While cashing in on social capital brings with it benefits and value in terms of personal development and professional performance, there's also the emotional side to consider too. The office provides employees with a basecamp – somewhere they know they belong and where they know they will find their support system of colleagues who often also become close friends.
During the height of the pandemic, we asked some of the Penketh Group team what they missed most about coming into the office and the general consensus was unanimous: the people.
"Without doubt, the people. You really appreciate the energy other people give you, whether that's ideas that spring from random conversations or just the typical office chat and laughter that you normally take for granted." – Chris Birchall, Workplace Consultant.

"I miss the buzz of the office, I miss laughing with my colleagues, the camaraderie, strategising on how we are going to win a project, the excitement of a showroom visit and of course, the after work beers!"– Chris Penketh, Sales Director
"The people, definitely. After working at Penketh Group for 24 years, they have become my second family. I really miss the casual chats about the TV the night before, or discussing a work issue with others. We work hard but we do have a laugh daily too about something or other and I am missing that for sure." – Sue Taylor, Corporate Responsibility Manager
Those are just a few examples of what our staff had to say and sentiments which you can no doubt relate to yourself – something we explored in our #PeopleAreJoy campaign last year.
Watch: Our full #PeopleAreJoy video >> 
Employee connection to the company

As well as maintaining social and emotional connections with other people, the office is also instrumental in retaining a feeling of connection with the company itself.
When working remotely and communicating via a screen or phone, it can be easy to become disconnected and feel out of the loop – something many of us will have likely experienced at some point over the past two years.
Face-to-face interaction and in-person conversations bolster relationships but being surrounded by colleagues and immersed in the physical working environment also helps separate professional and private lives, reinforcing alignment with company culture.
Ergonomics and employee wellbeing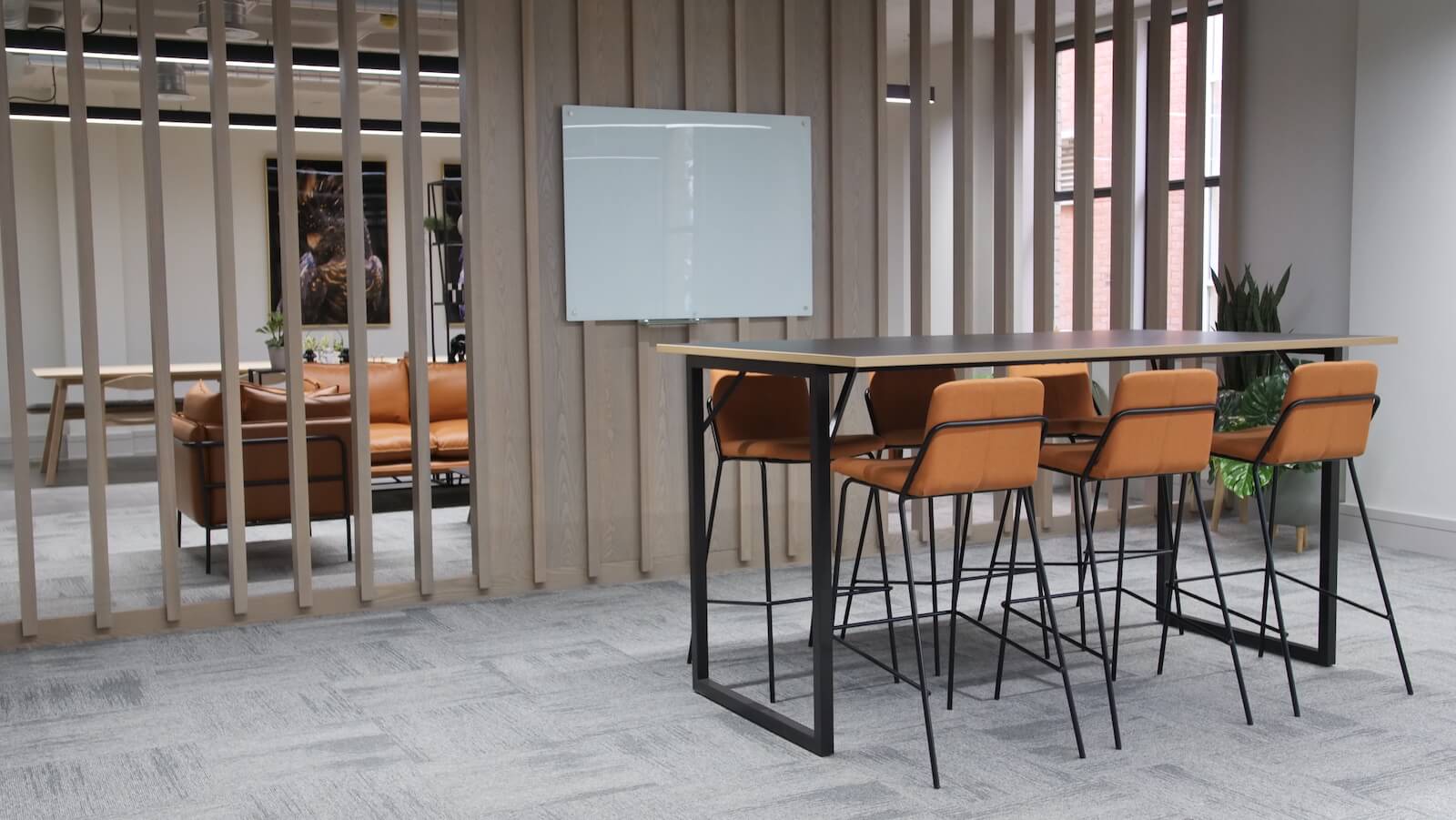 In the same way the physical office provides people with the kinds of purpose-built workspaces they wouldn't otherwise be able to access, it also enables them to benefit from ergonomically designed furniture and spaces.
One of the downsides about working from home or working remotely is that comfort and physical wellbeing is often comprised for long periods of time. Some people work from their sofa, some people work from a cafe armchair, for example. Neither of these supports long-term comfort, cognitive function or musculoskeletal health in the same way ergonomically designed office furniture would.
As we shared above, it's important to find the right balance when implementing hybrid working and this is just another example of where this rings true.
Keep reading: Why office ergonomics are more important than ever >>