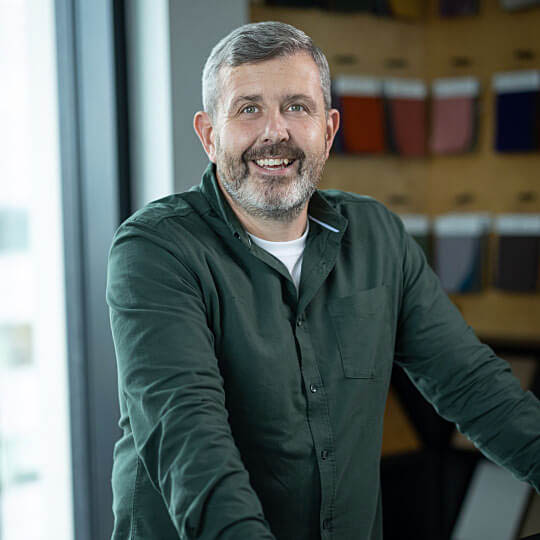 By Steve Patterson
Furniture and Interiors Manager
Published
10th August 2023
Category
Blogs
Understanding the trajectory of trends and how the office fit out and design landscape might form over the coming months isn't just about aesthetics. It's not just about the look and feel of the space—of course, this is important too but it goes far deeper than that.
It's also about future-proofing your workspace to ensure that you're fostering a physical environment that will support your business and its workforce as each evolves. With the right working environment, you can attract the best talent and drive the most efficient performance.
It's about making sure your ecosystem of work settings propels your growth and development rather than hindering it or holding your employees back. If the past three years have taught us anything, it's how critically important it is for the modern office to flex and adapt.
So, here are 5 trends and theories our experts are predicting to continue or start taking shape as we approach the final quarter of 2023 and move into 2024 (and beyond).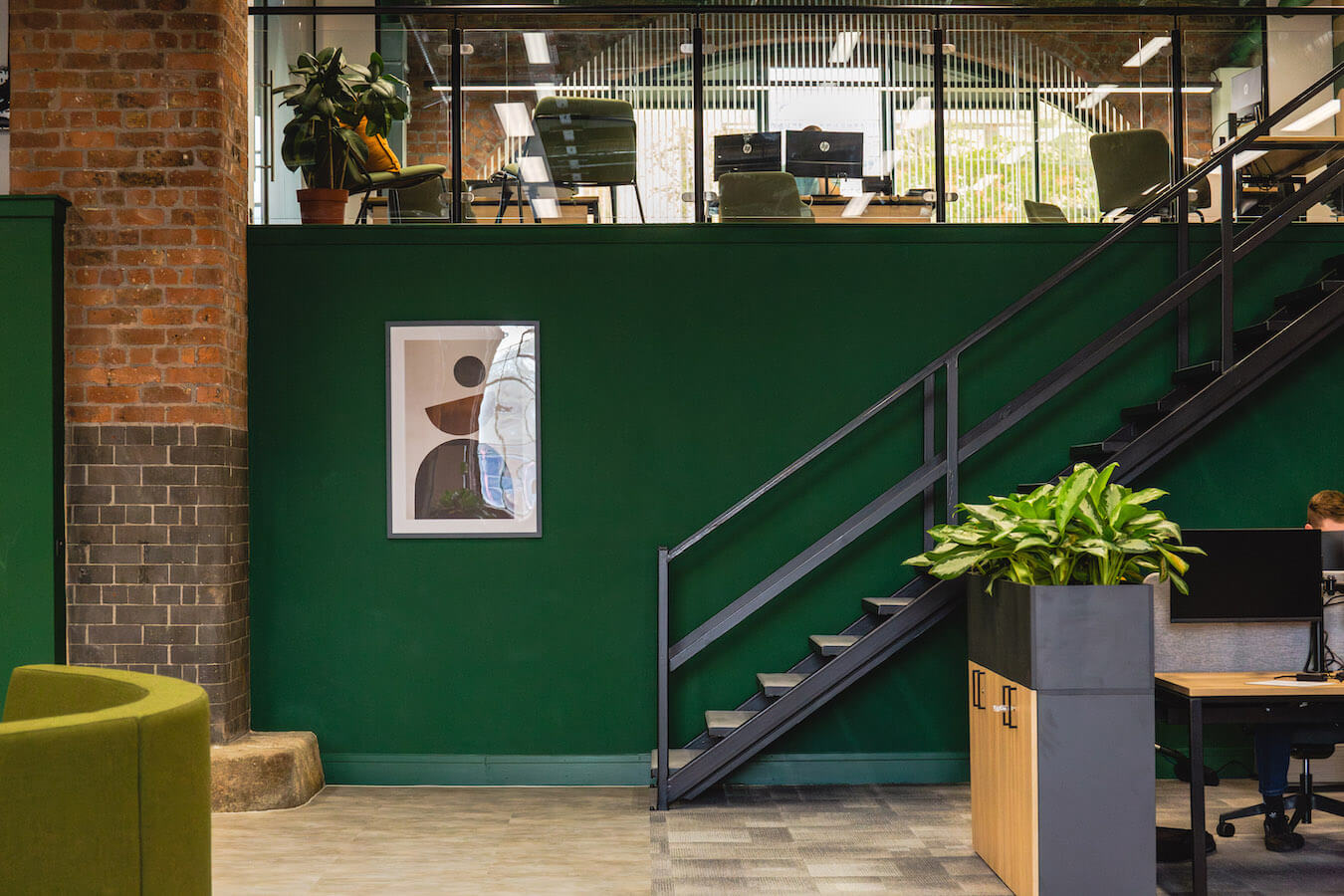 1. More outdoor workspaces
We've spoken before about the benefits of outdoor work settings but over the coming months and years, we're expecting to see more businesses and workspaces embracing a blend of indoor and outdoor areas.
Since the pandemic, people have nurtured more meaningful relationships with nature and are more aware of the physical and mental health benefits of being outdoors during the day. Employees are now going to want to be able to cash in on outdoor time while they're at work so savvy employers need to deliver.
Biophilic office design brings the outdoors in—and this will very much continue strongly as a commercial design trope. However, we're expecting to see a move towards more al fresco working, away from the screen and out in fresh air and daylight.
Plus, outdoor work settings enable us to get closer to greenery, which is vital for physical wellbeing and cognitive function. So, to nurture happy, healthy, productive staff who are engaged and motivated, office gardens might just become the new office bar.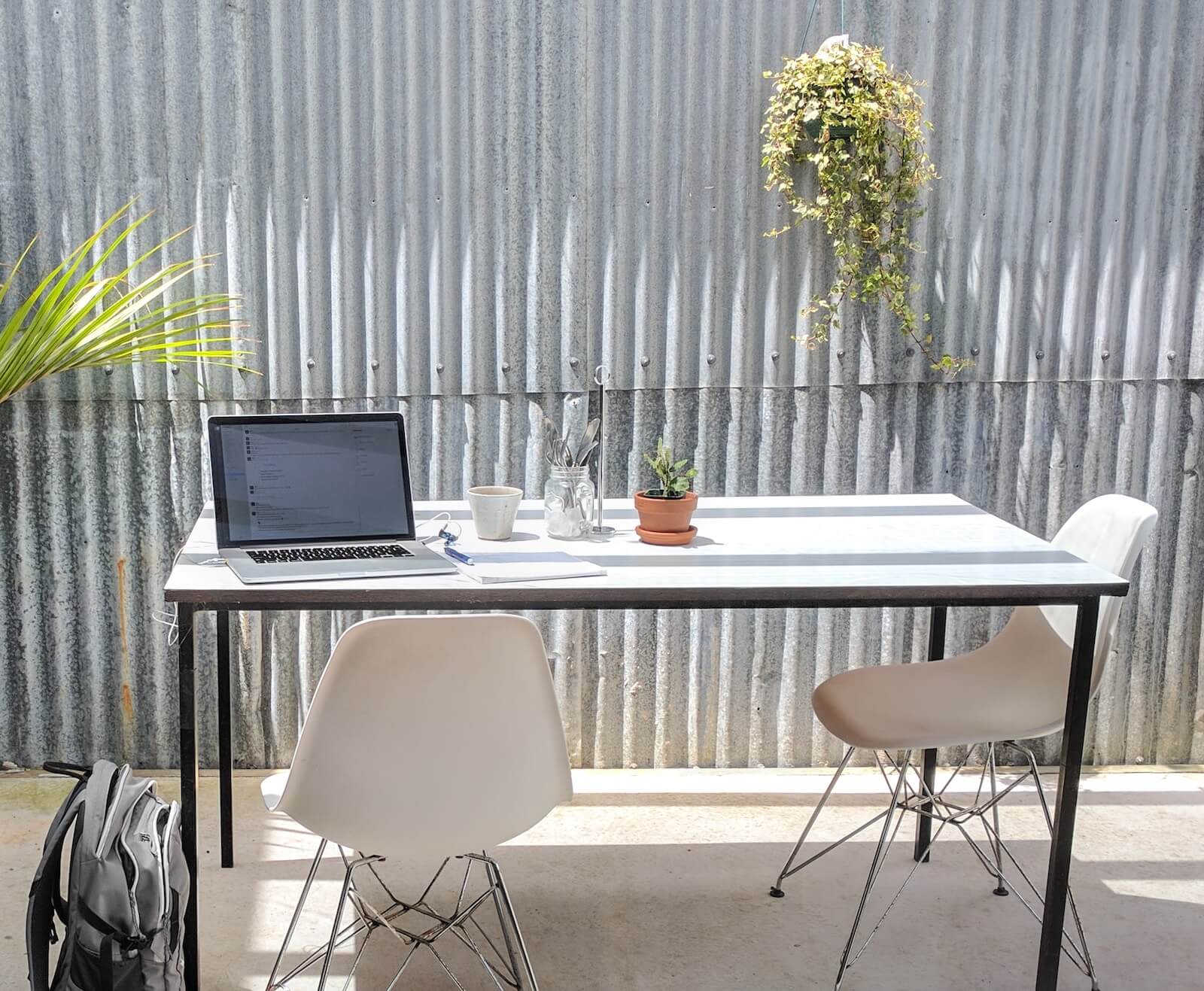 2. Hybrid working
With the rise of hybrid and remote working over recent years, specifically post-pandemic, more employers and employees have embraced the mutual benefits of this modern approach to work.
Some believed that once the pandemic had passed, normality would resume, while others were concerned it would spell the end of the office altogether. What we've landed on, it seems, is a sweet spot between the two, commonly referred to as hybrid working or blended working.
For 2024, we're predicting that this middle ground will remain pretty much the same. We won't see any movement closer toward more total remote working, nor will we see everybody going back to the office full-time.
Assigned workspaces for every employee will continue to dwindle as a concept as employees continue to work from wherever they feel most productive at the time—at home, in a cafe, in a co-working space, etc.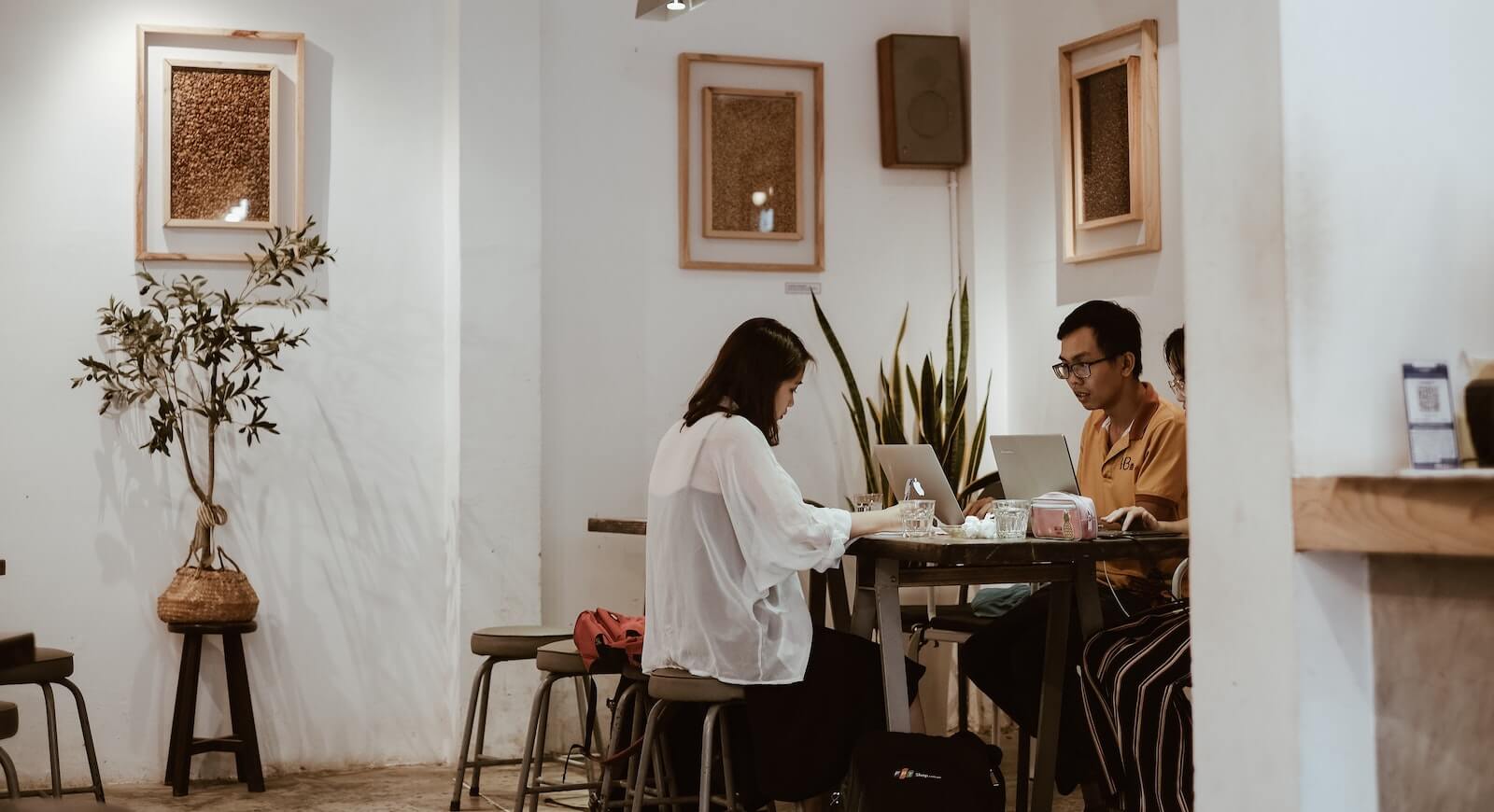 This theory is supported by a recent study, which showed that from the 1st quarter of 2023 to the 2nd:
Fully flexible working dropped by 3%
Structured hybrid rose by 10%
As a result, office fit out and design will continue to reflect these new ways of working, alongside company culture. This includes reconfigurable furniture that can be adapted according to requirement, workplace technology to facilitate communication between remote and resident workers, and a fluid approach to desk usage.
3. Satellite offices
So, what is a satellite office? It describes the smaller workspaces businesses set up that are centred around a main office or central HQ. These can be as near or far to the main office as desired and can house hundreds or employees or just a handful.
Satellite offices are designed to provide a form of hybrid working that enables employers and their employees to reap the benefits of remote, flexible working whilst still retaining some traditional structure.
For employers, this can feel like a more comfortable venture into remote/hybrid operations and for employees, it provides a great solution for those who don't feel motivated working from home.
In terms of office design and fit out, this calls for considerations around cohesive design and resources, so that every workspace feels familiar and equally well-equipped.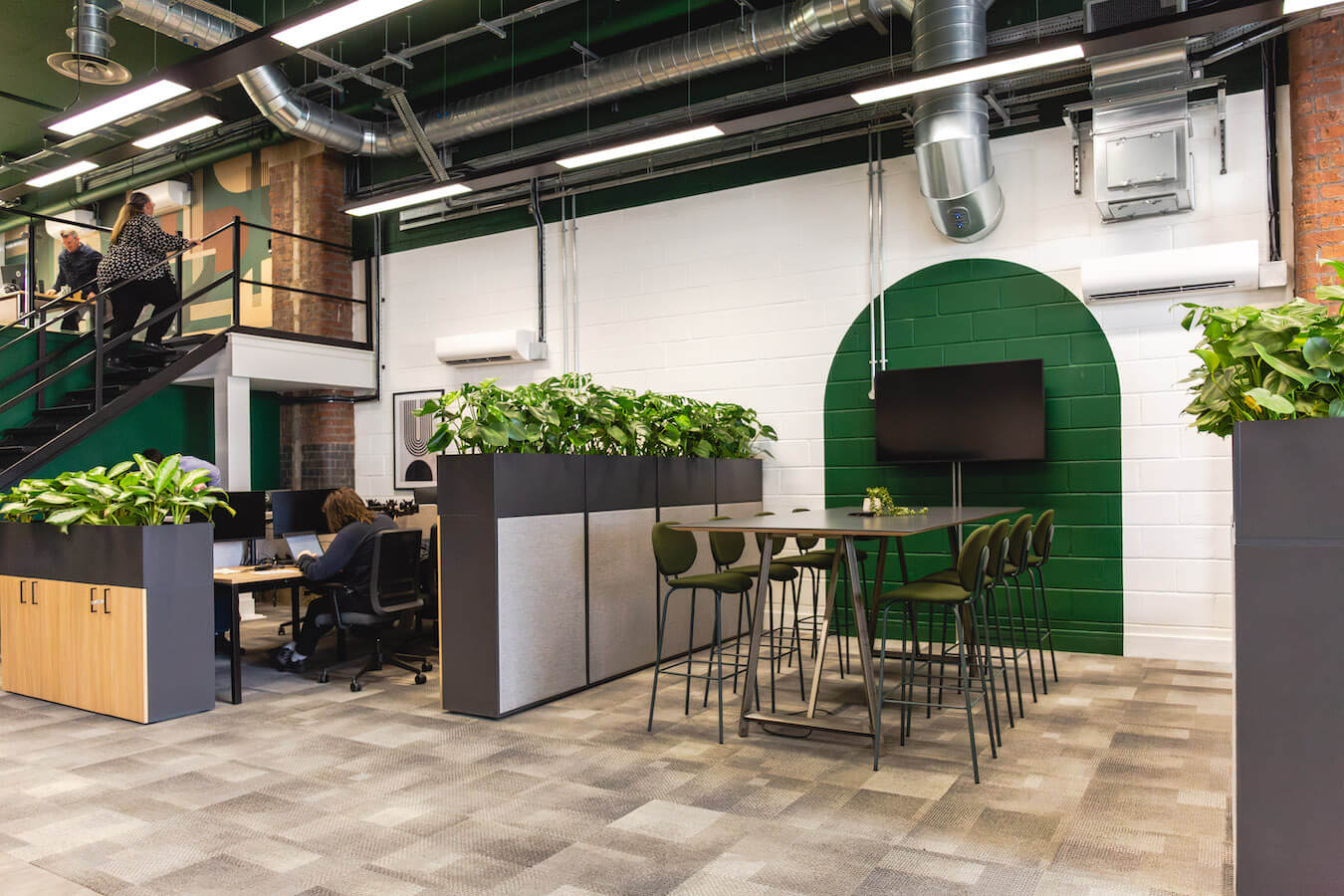 4. Training spaces
In our last blog post, we explored the increasing importance of encouraging personal development and learning through office fit out and design. Our experts predict that this will form the basis of more training-focused office layout, furniture and technology, to attract and retain top talent.
In that blog post, we mentioned how a recent Gallup study revealed that opportunities to learn and grow are extremely important to almost 60% of millennials when applying for roles.
This emphasises the importance of a learning culture* but also the value of workspace design and fit out elements geared towards supporting continued education and learning.
*"A culture that supports an open mindset, an independent quest for knowledge, and shared learning directed toward the mission and goals of the organisation." – Corporate Executive Board (CEB), a subsidiary of management consulting company Gartner.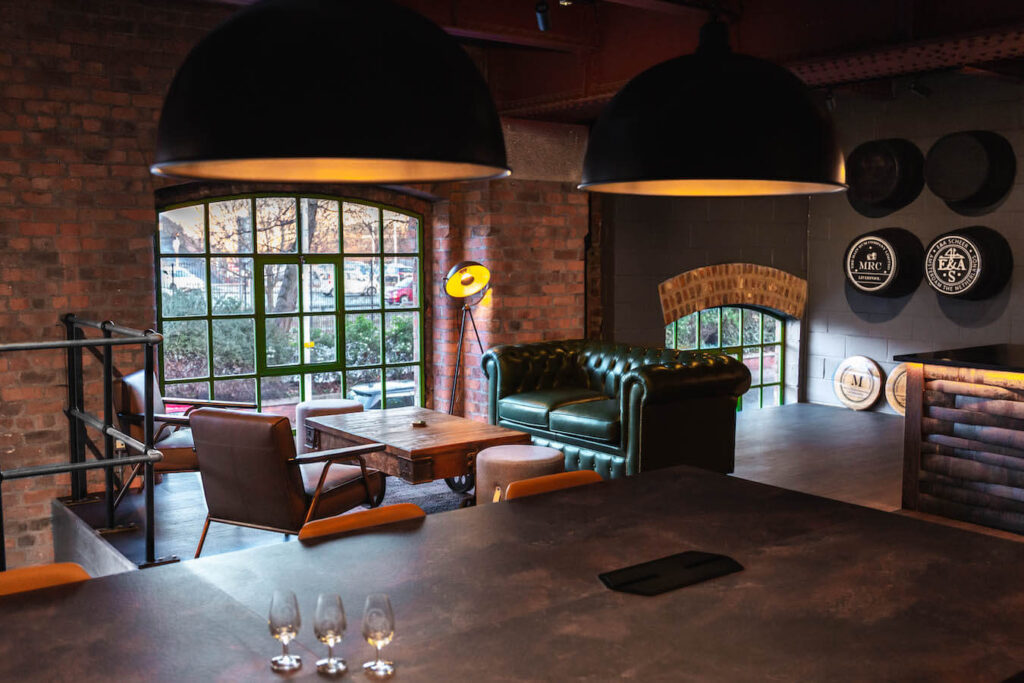 5. Bolstered work-life balance
In past years, things like yoga rooms, office bars, office gyms, and resimercial design were novelty elements of the workspace. They were incorporated by the most progressive companies to attract fresh talent and tick the hottest trend boxes.
Today, these types of design features are becoming more of a necessity than a trend as employees look for companies that will respect and support a healthy work-life balance. Not just flexible hours but a physical working environment that is geared up for relaxation, rejuvenation, and socialisation as much as it is productivity and collaboration.
As the conventional 9-5 office-based lifestyle continues to blur into the past, in favour of more human-centric ways of working, we're expecting the office to become more of a home-from-home than ever.
Want more information or keep to learn more about how to incorporate these trends and concepts into your working environment? Get in touch with our team of North West-based office fit out and design experts.