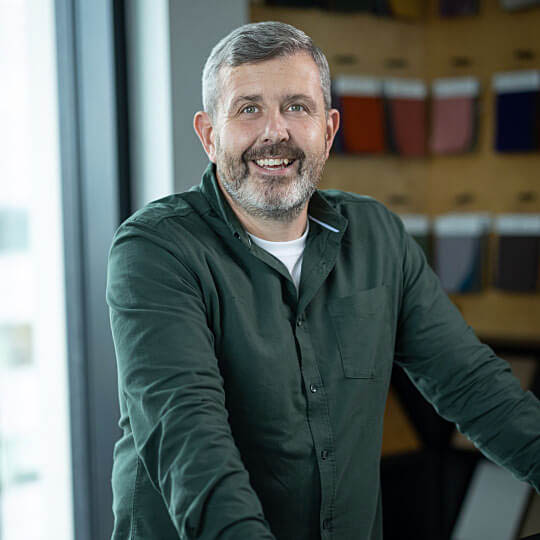 By Steve Patterson
Furniture and Interiors Manager
Published
24th July 2023
Category
Blogs
These days, employees want more than just a place to work.
The generations of workers today don't just want to do their jobs, go home, return the next day—rise and repeat. They want to learn, develop and grow, so companies need to be proactive in providing a learning company culture.
In fact, a recent Gallup study found that opportunities to learn and grow are extremely important to almost 60% of millennials when applying for roles.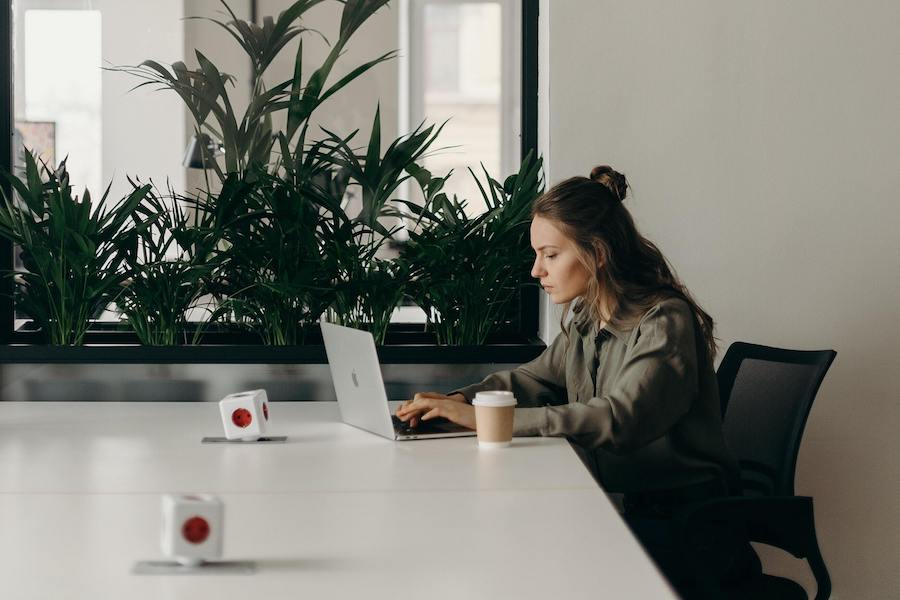 Here, we dive into what it means to adopt a learning culture, the benefits of doing so and how office fit out and design play a key role in doing this successfully.
What is a learning culture?
Corporate Executive Board (CEB), a subsidiary of management consulting company Gartner, defines a learning culture as being:
"A culture that supports an open mindset, an independent quest for knowledge, and shared learning directed toward the mission and goals of the organisation".
In practice, it's an approach to employment that prioritising the ongoing education and development of a workforce for the betterment of individuals but also the wider company.
A learning culture is all about facilitating and encouraging the upskilling of ambitious workers who want to do more and be more, for the benefit of your business as well as themselves.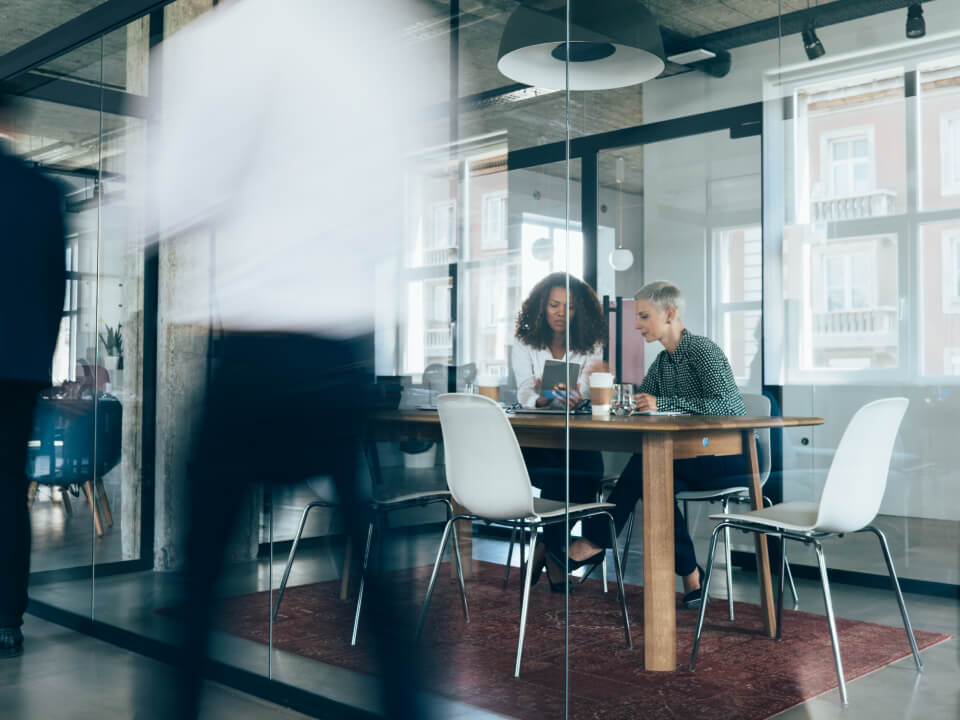 The benefits of fostering a learning culture in the workplace include:
Employees who are better-equipped, more informed and therefore more proficient at their jobs.
Cultivating a more productive, motivated, loyal and a fulfilled workforce and therefore promoting better employee wellbeing.
Improved staff retention as your business becomes appealing to those who want to learn 'on the job', so to speak.
The ability to attract top industry talent because they know they'll have the space and support to learn and develop at your company.
Nurturing a more knowledgeable next-generation who will be able to carry your company forward with sharp, innovative mindsets.
Better chance of viable internal promotions and less external recruitment.
A report by Business Leadership Today found that employees who spend time learning on the job are:
39% more likely to feel productive and successful
47% less likely to be stressed
23% more able to take on more responsibility
21% more likely to feel confident
If you can garner all of these qualities in your workforce, it will pay dividends in terms of how agile and future-proof your business becomes.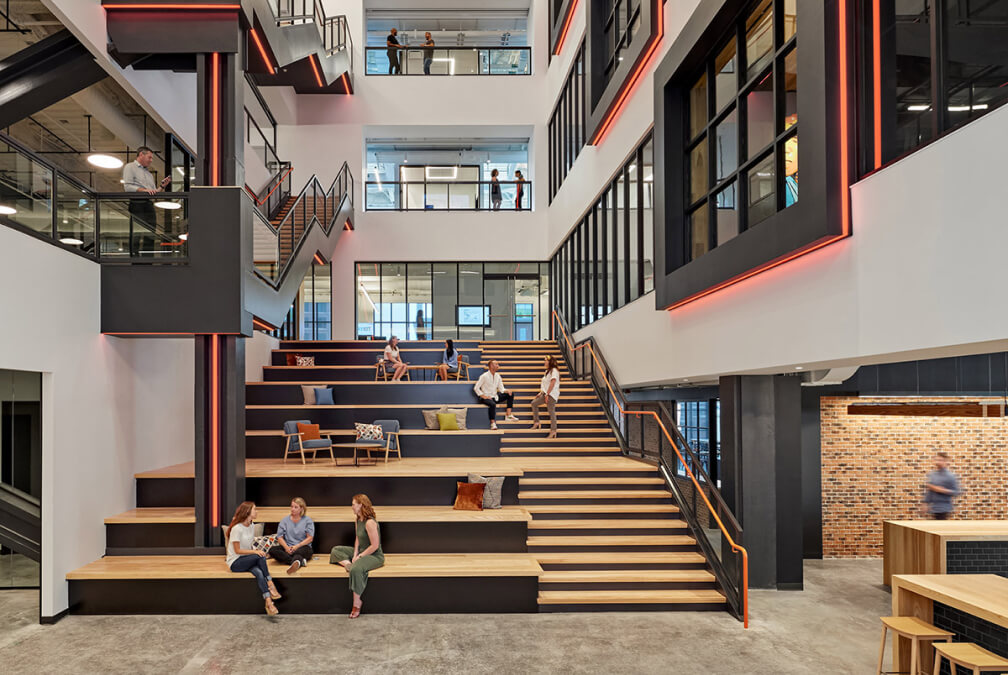 There are a whole host of different ways business owners can go about fostering a learning culture in their companies. However, one of the most instrumental is office fit out—how a space is designed, configured and equipped in terms of things like resources and technology.
Let's now take a closer look at what we mean by this…
How office fit out can support learning
In order to successfully cultivate an authentic continuous learning culture, it needs to become a part of your intangible shared company values. However, there are a number of things you can do in your tangible, physical environment to manifest this all-important learning culture too.
Below are three pieces of invaluable advice from Penketh Group experts to steer you in the right direction.
Designated learning, training and education spaces
This might seem like an obvious thing to include in any office fit out or refurbishment project but many business owners still overlook the benefits of dedicated training spaces. When a work setting is equipped for a specific use, it can then work a lot harder.
To support a learning culture, provide physical spaces set up for education, research, training and personal development. Do this in a way that works for modern employees and organisations.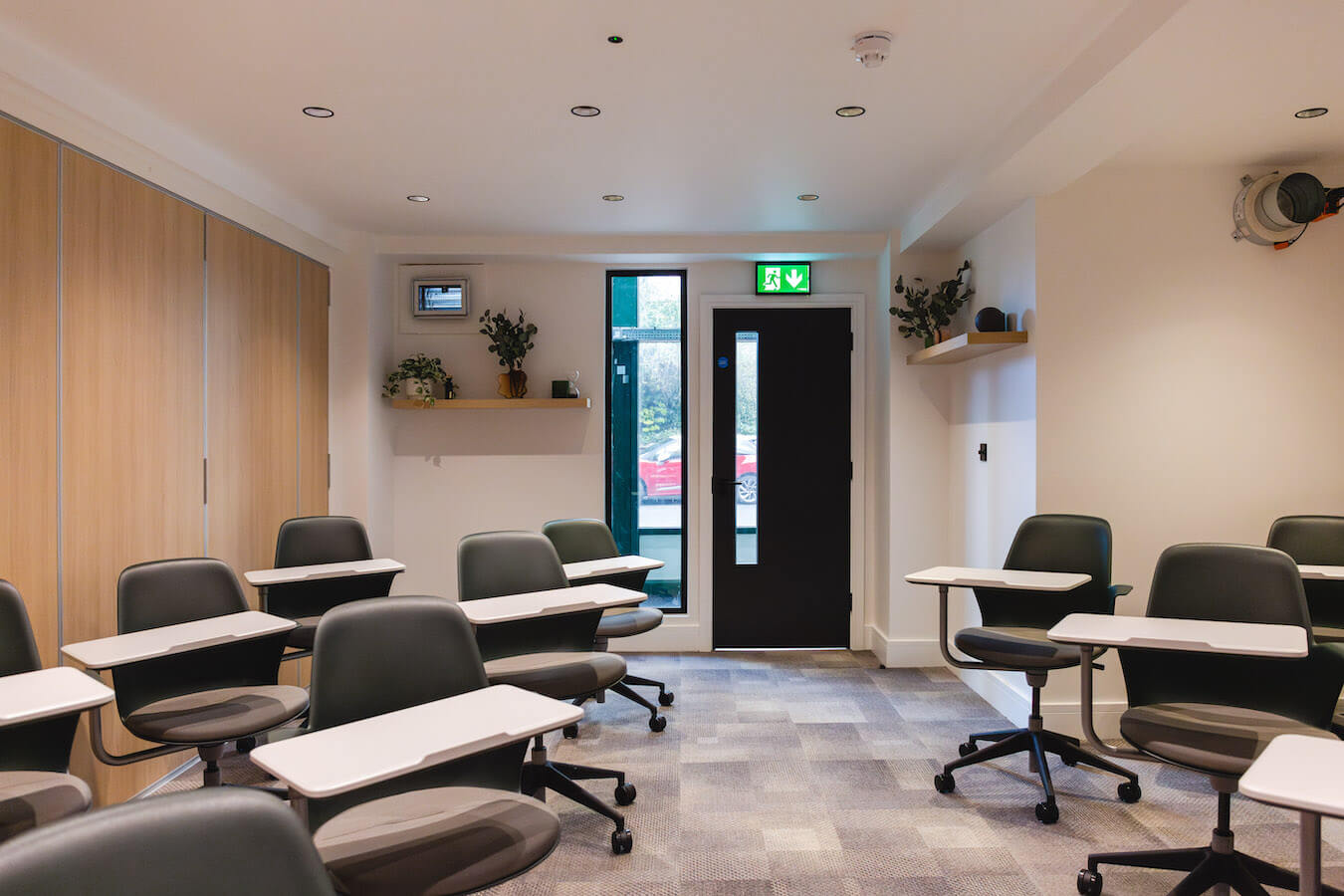 For example:
We recently completed an office refurbishment, fit out and design project for Liverpool-based ventilation surveys and services company, VSS. The brief included creating a dedicated training space for VSS staff.
The original brief was to produce a traditional training room with banks of desks and screens but our team took that back to the drawing board to create something far more modern and dynamic.
We turned two training rooms into one open space, complete with a folding wall so that it can be divided in a more flexible and agile way, according to who is using the space and how.
We also swapped conventional desks and chairs for the Steelcase Node chair (pictured above), which features castor wheels and a tablet arm so the space becomes far more fluid and adaptable.
View the full VSS case study here >>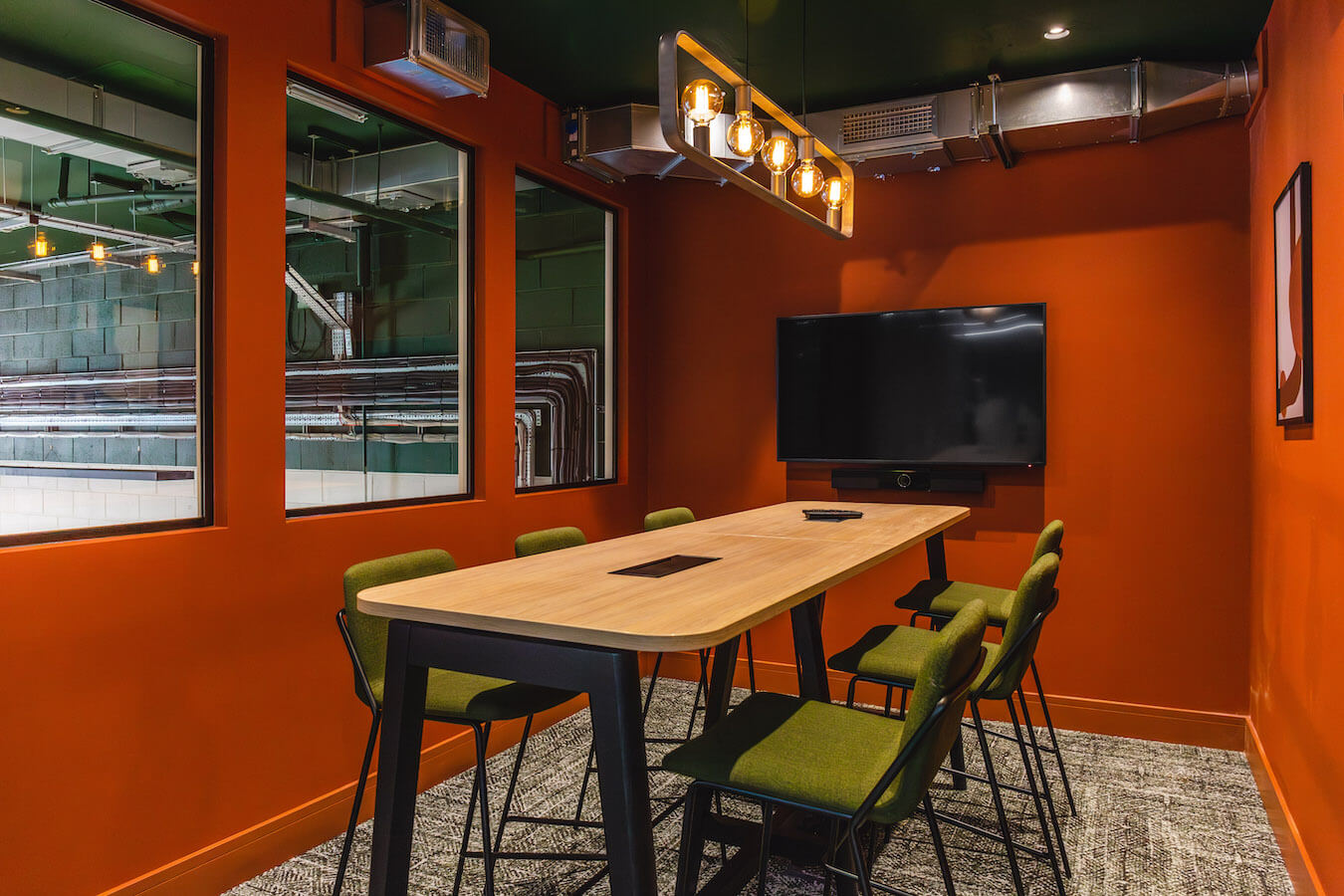 Collaborative office breakout spaces
Better collaboration leads to richer idea generation and more impactful problem-solving, especially when those collaborating together have been provided with the physical settings and mental space in which to learn and grow.
Include a variety of different collaborative spaces within your wider work setting where employees can come together to exchange knowledge and discuss learnings. After all, some of the most valuable things we can ever learn are from each other.
Ensure any collaboration or breakout space you do create is equipped for a range of different learning styles, including both digital and analogue.
Workplace technology and touchdown points
Workplace tech isn't only important for video conferencing and presentations, for example, it's also essential for effective virtual learning and training.
Tech and connectivity also enable employees to access things like webinars and educational resources more readily online.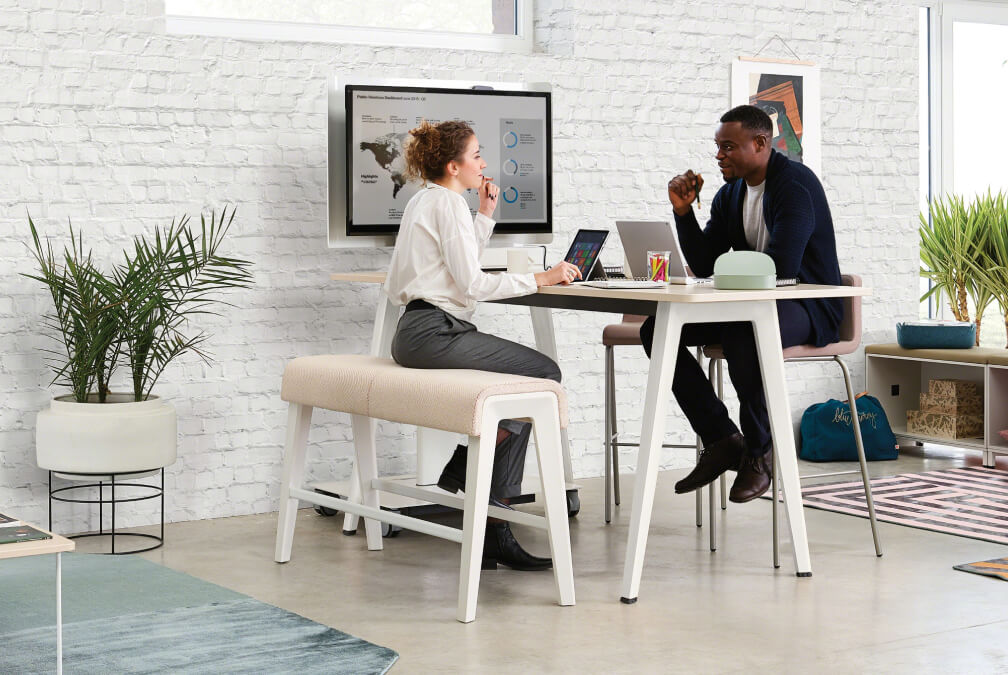 Touchdown points are also essential for when employees want to use their own devices or resources on the move.
During downtime, an office canteen or kitchen might be too distracting, so an in-between space to catch up on extra-curricular training would be the ideal solution.
Looking for office fit out companies in the north west?
Are you planning a workspace transformation and looking to adopt a better learning culture for your employees? We're here to help ensure that your office environment is working as hard as possible.
Get in touch with our friendly team today to learn more about why we're one of the leading office fit out companies in Liverpool, Manchester and the surrounding north west areas.