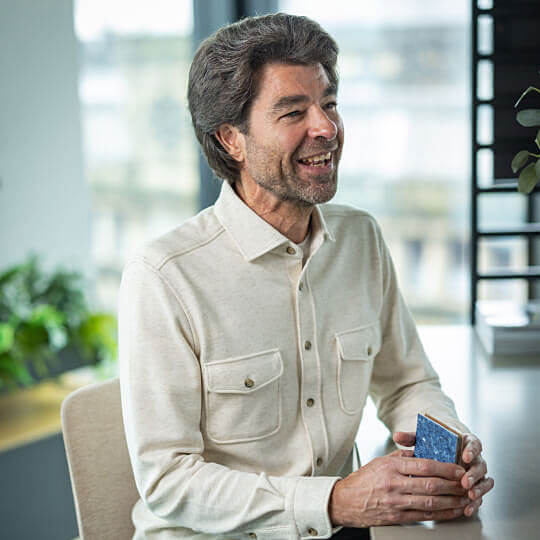 By Paul Mann
Furniture Project Director
Published
7th February 2023
Category
Blogs
Last month, we welcomed a cohort of University of Salford students into our Manchester city centre showroom, in Bruntwood's NEO building. The students are part of the interior design undergraduate course and are embarking on a module around designing a co-working space.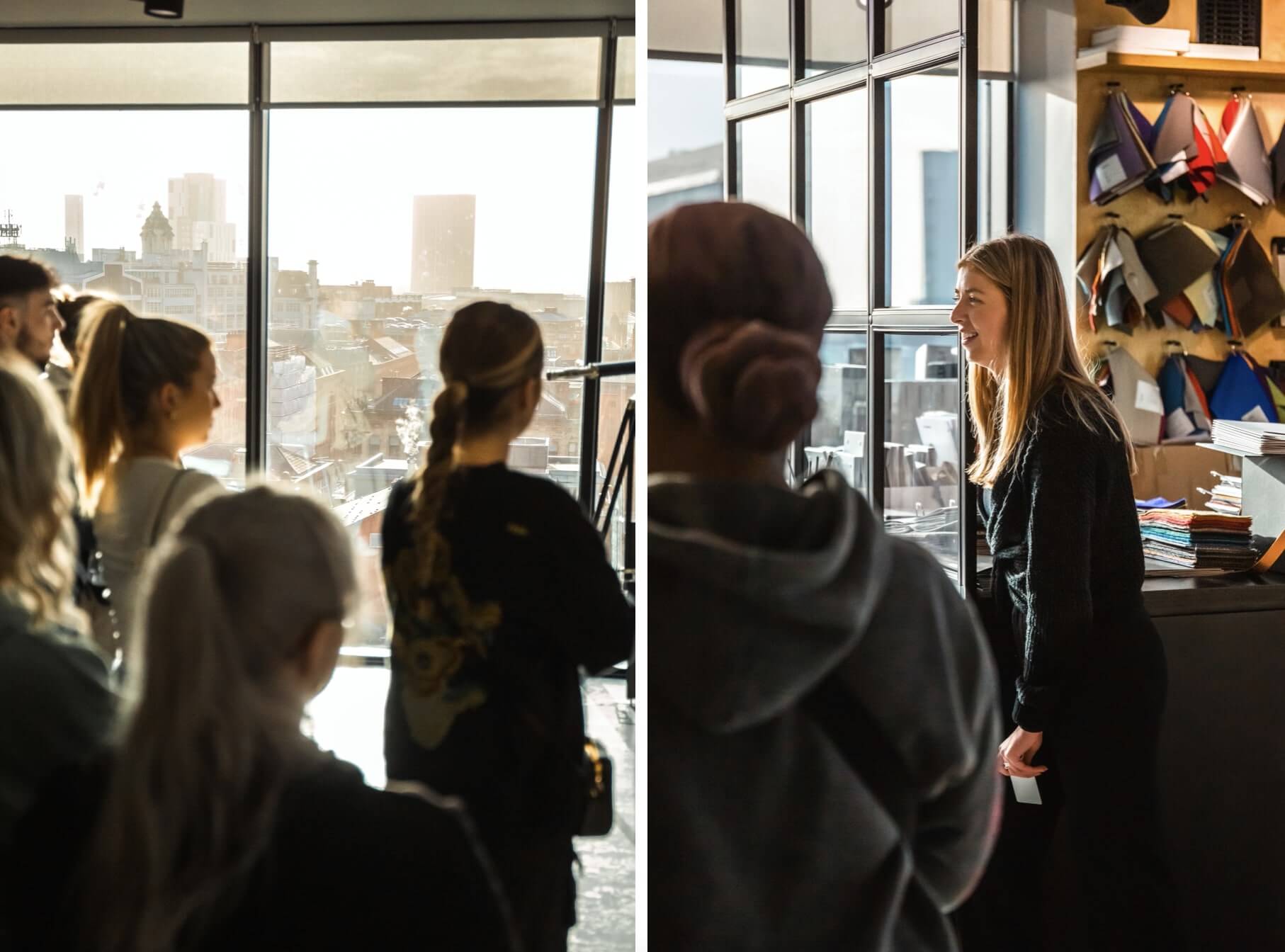 We invited the students to the showroom to meet the Penketh Group team, hear from our Head of Design, Hayley Watters and see, first-hand, how modern workspaces are designed and used. We showed the group around our showroom, which was recently refurbished, touring the various work settings, environments and neighbourhoods that come together to create an ecosystem of functional and forward-thinking spaces.
The visit included our Fabrics & Finishes library, where clients come to convene with our design and space-planning teams at multiple stages of their workspace transformation project. It's here that the look, feel and finish of a space is evolved and finessed in a collaborative creative process.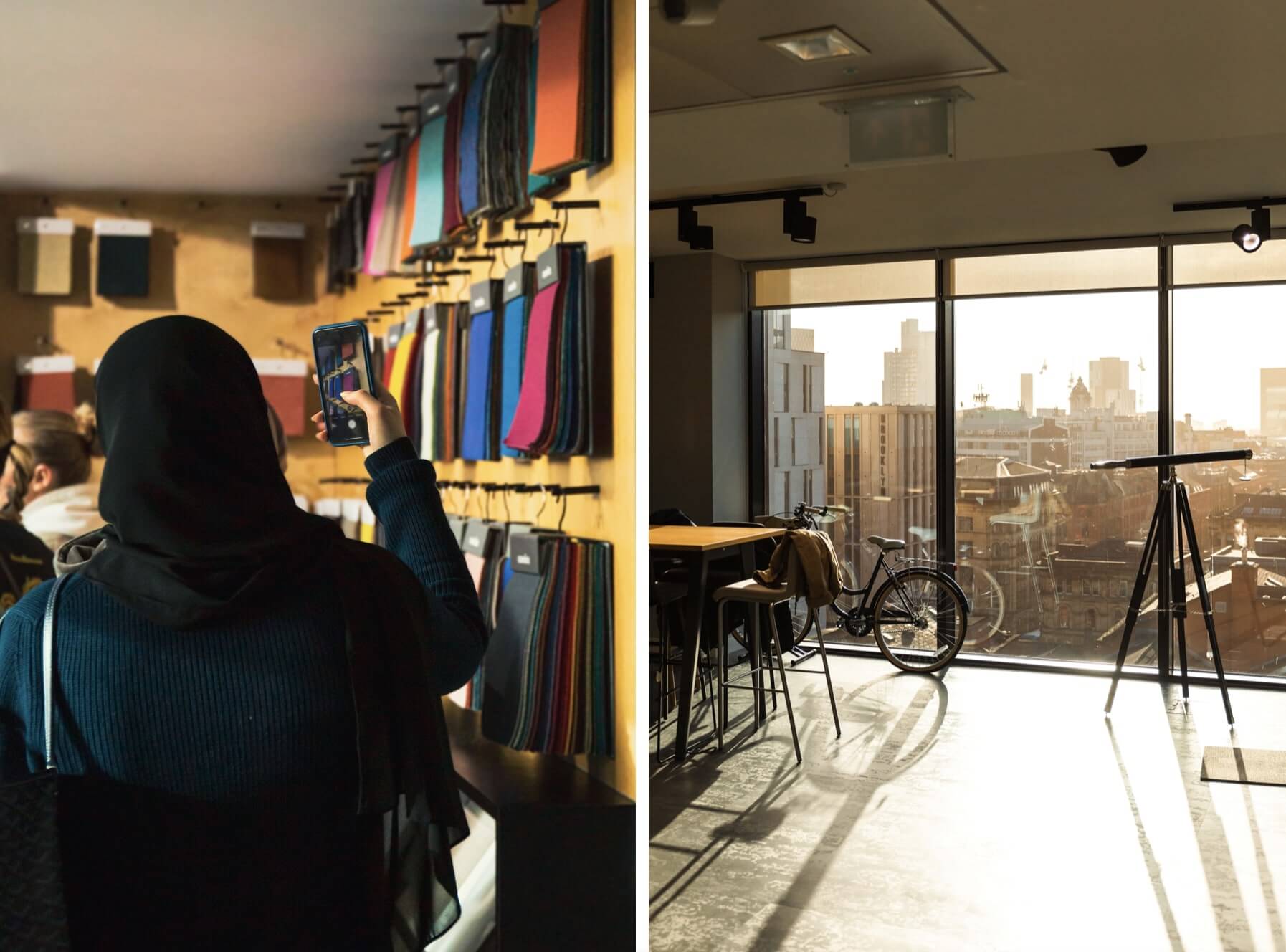 Hayley spoke to the students about the factors that need to be considered when designing a co-working space for the users of today and tomorrow. We also showed the group around NEO's First Floor—a thriving co-working area we helped design, fit out and furnish. This included an exploration of outdoor work settings—something we're expecting to see a rise in popularity as people become more mobile and more dedicated to spending more time outdoors working in natural environments.
This is the third time we've been excited to host University of Salford undergrads in the Penketh Group showroom and something we're super keen to continue on an annual basis. We believe it's incredibly important to nurture and educate future generations by imparting experience and knowledge now before entering the workforce.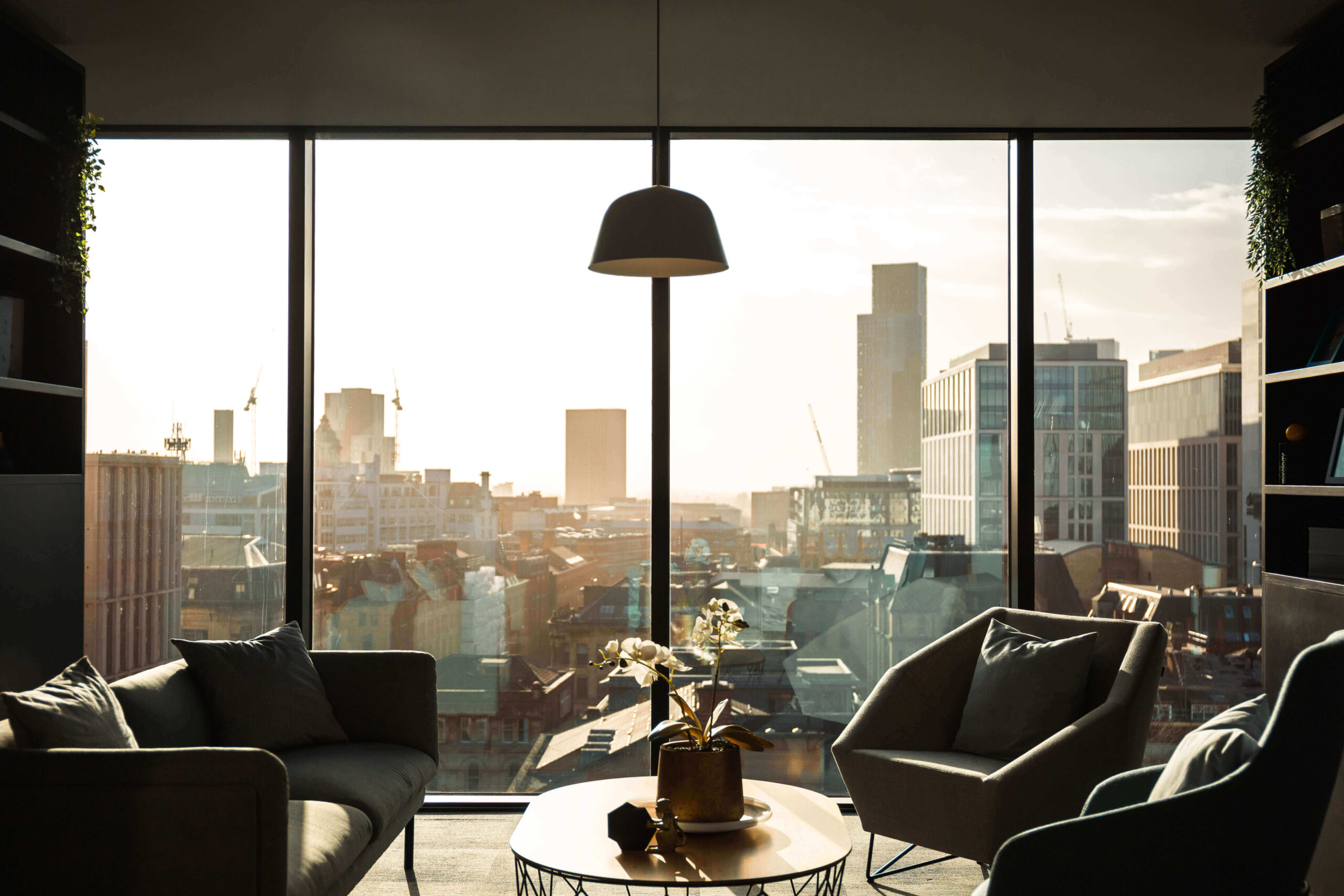 That said, it's also important to highlight how knowledge-sharing is always mutually beneficial and we're grateful for the opportunity to work so closely with the next generation of up-and-coming commercial designers. It's always so exciting to hear fresh perspectives from the students who visit our showroom and learn more about their ambitions for workspaces of the future.
A big thank you to Jack Prew, Creative Studio Lead at DAY Architectural who took these fantastic photographs during the students' visit to our (sunny) showroom!