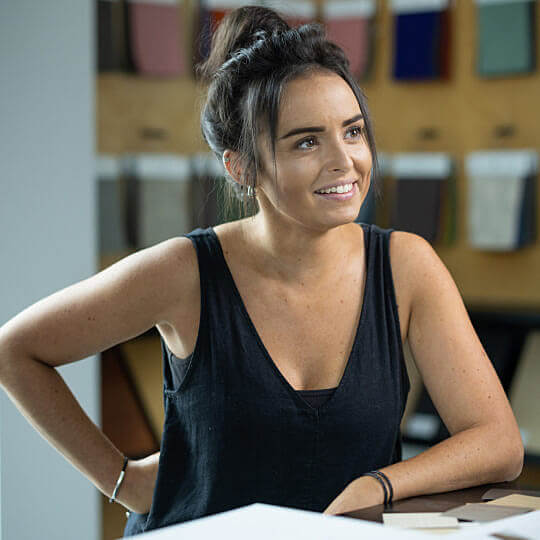 By Hayley Watters
Head of Design  
Published
23rd February 2023
Category
Blogs
We're sure you're familiar with the pros and cons of hiring professionals versus DIY when it comes to home development projects. It can be tempting to strip walls, re-plaster and paint them yourself to save the expense of paying a contractor, for example. However, without specific skills, tools and experience, this will likely take far more time in the long run and lead to a less high-standard finish.
Similar debates can arise where commercial design projects, such as an office redesign or workplace fit out, are concerned too. Outsourcing can feel like an unnecessary drain on finances, especially when budgets are tight—but we're here to explain why an office design partner is an invaluable investment.
Not just an invaluable investment for you as a business but also an important decision for your employees. Without your workforce, your business wouldn't exist, which is why it's so critical to nurture, support and accommodate what staff need in order to flourish personally as well as professionally.
More informed design, furniture and technology decisions
One of the most exciting and valuable things about working with an office design partner is that they will be able to bring ideas to the table that you might not have otherwise thought about. They will likely be trained in this specialist area and will live and breathe commercial design solutions; it's a design partner's job to stay on the pulse.
An expert in the field will have extensive knowledge and experience that you won't have and will be able to apply this to your advantage to create more effective workspaces. An office design partner will also be aware of space configurations and products that you may not know about that could provide you with the perfect solutions to your unique workplace problems or requirements.
Strike the right balance between trend aesthetics and practical functionality
When you take on the responsibility of an office design or redesign yourself, it's easy to stray, even subconsciously, towards what you like the look of over other important factors. This means that, oftentimes, aesthetic finish is put ahead of performance and efficiency—a strategy that almost always leads to wasted time and money and the need to revisit your workspace design again much sooner.
Working with an office design partner will help you differentiate between trend-led design elements and more functional aspects. You can then effectively strike the right balance so that you can create a space that is visually appealing but also high-performance with solid longevity.
More effective future-proofing
A great office design partner will not only consider your current situation and your present workplace requirements, they'll also consider your business and its employees from a future-facing perspective. This means you'll end up with a workspace that doesn't just work now, it will continue to work hard for you and grow with you as your business moves forward.
Hybrid working and designing for neurodiversity are perfect examples of this. External factors dictate how a workspace should be designed just as heavily as internal factors, so it's important to stay agile and able to evolve.
Read our report >> Inclusive Workplaces: The Future of Office Design
Access to the best manufacturers and prices
Researching, specifying, sampling and ordering furniture and fabrics can be extremely time-confusing and stressful without professional direction. You might have a clear idea about how you want your new workspace to look and feel. You might even have a set of mood boards where you've started bringing your vision to life. Expert input can harness these ideas and ensure they can be translated into a reality that works for your business, its employees and of course, your budget.
Working with an office design partner gives you access to their knowledge and little black book of manufacturers who'll they'll likely have longstanding relationships with. A great project partner will be able to use their experience and contacts to provide you with the best specifications and solutions, as well as the best possible prices.
Minimised disruption to business-as-usual
It goes without saying that when undergoing an office refurbishment or fit out project, there will some disruption to day-to-day operations. However, we believe it's essential to minimise this disruption as much as possible so that your employees and business can continue to function productively in parallel.
Ensuring this is the case isn't easy. It can be extremely difficult to manage the planning and physical logistics of a workspace transformation while simultaneously maintaining a functional working environment for staff. When you've got an office design partner at your disposal, this challenge becomes significantly easier.
Some of the most effective ways an office design partner can help support business-as-usual and minimise disruption include:
Out of hours and weekend operations.
Assigned quiet or low-disturbance times.
Acoustic solutions to dampen and limit excess noise.
Temporary space division to reduce visual distraction.
Facilitation of a 'swing space' – a temporary workspace where staff can be relocated for the duration or for a specified period of time.
Read more: How to limit disruption during an office fit out or refurbishment >>