The most successful organisations are those that have a clear purpose, where all employees understand the role they play. They are all moving forward, in the same direction, with clear objectives and goals.  Such working environments are only able to happen when there is clear workplace communication, both from the top, and also between teams and individuals.
While this principle is accepted by companies, one key element that is often overlooked is workplace design, and how this can improve and support communication going forward.  There is more to good communication practices than simply ensuring that all relevant updates and memos reach the appropriate teams. Great communication happens when your people, place and technology are all seamlessly integrated to support the overall company objectives.
So, how can office design improve communication in your workplace?
Hold workshops
First and foremost, if you are looking to refurbish your existing office space, then staff workshops are a great opportunity to get all of your workers involved in the project. Not only does this approach open up the lines of communication within the company; by highlighting current workplace frustrations, it will also help to ensure that the new workspaces have good, effective communication and collaboration sits at the core of the new office design.

Get visual
How many emails do you receive during the working day? 20, 30, 40 or more? Combine this with your with telephone calls, voicemails and meetings, and it quickly becomes clear why some emails simply go unread. When you have important information to be communicated, or news of a big project to share, rather than hitting the 'send to all' button on your emails, think about how your news could have more impact if it was visually displayed for everyone to see.

Incorporating digital signage into your office design enables communications to be shared visually and clearly, without the risk of it getting buried within a full mailbox.
Digital signage doesn't just have to be for official work related content either, share good news between colleagues or use the technology as a way to communicate the company's brand and vision.
Give workers the spaces they need
Regardless of the industry you operate, there are going to be times throughout the working day when colleagues need to meet. While meetings can happen anytime and anywhere, they are most productive when taking place in an area that supports information sharing.  While short impromptu meetings can take place at the desk, this can be distracting for other colleagues and there will likely be distractions that make information sharing and communication difficult.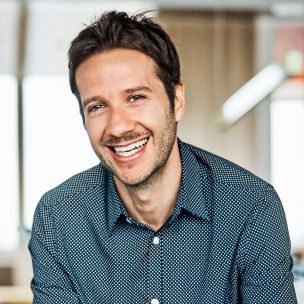 Avoid miscommunication and distractions by giving workers access to spaces that support collaboration. From small meeting areas for two people having a quick catch up, to larger spaces that enable teams to get together and share ideas, the most successful organisations are those that recognise the importance of collaboration, and allow dedicated spaces so it can happen easily.
Integrate technology
So, you've got your meeting spaces meaning that workers can meet and collaborate, but is the technology up to scratch? Effective communication happens when information can be shared clearly and visually for all participants to see. Additionally, when workers are brainstorming its always beneficial to record everyone's thoughts and ideas.
Break the terrible habit of several workers all crowded around one laptop tying to view important information by introducing Clickshare to your meeting spaces. The clever technology encourages and enabled colleagues to share information easily, and everyone can share and contribute equally by simply connecting their own laptop, tablet or iphone.

Additionally, when large groups are collaborating, smartboards are great at keeping all participants engaged and focused on the meeting. The screens enable participants to navigate between webpages and presentations, and users can zoom in, scroll and make notes on the screen as required.
Connect displaced teams and mobile workers
Depending on the nature of your business, you may have a number of mobile workers, or if your company operates on a international scale, some teams could be working from different countries, across several time zones.

A video conferencing solution removes distance and connects workers visually regardless of location. Poor telephone connections, and endless email trails can become a thing of the past, communication becomes more seamless, and decisions can be made quickly.
The Google Jamboard is also a great example of modern office technology which can help improve communication in the office.