Last week the UK experienced record-high temperatures during an unprecedented heatwave. Whilst the sunshine was welcomed, the uncharacteristic heat was a glaring reminder of the environmental crisis the world is in and the alarming rate at which global warming is accelerating. It's crucial that we're all doing our bit to become more sustainable and reduce our carbon footprints, including when it comes to designing and furnishing our workspaces.
As well as the obvious environmental impact, sustainability practices are also having an impact on recruitment and retention. Research carried out by Gallup revealed that 71% of people now consider a company's environmental approach when it comes to selecting their employers.
So, if businesses are going to attract and retain the best talent in their industries in 2022 and beyond, they're going to have to start taking their sustainability (even more) seriously.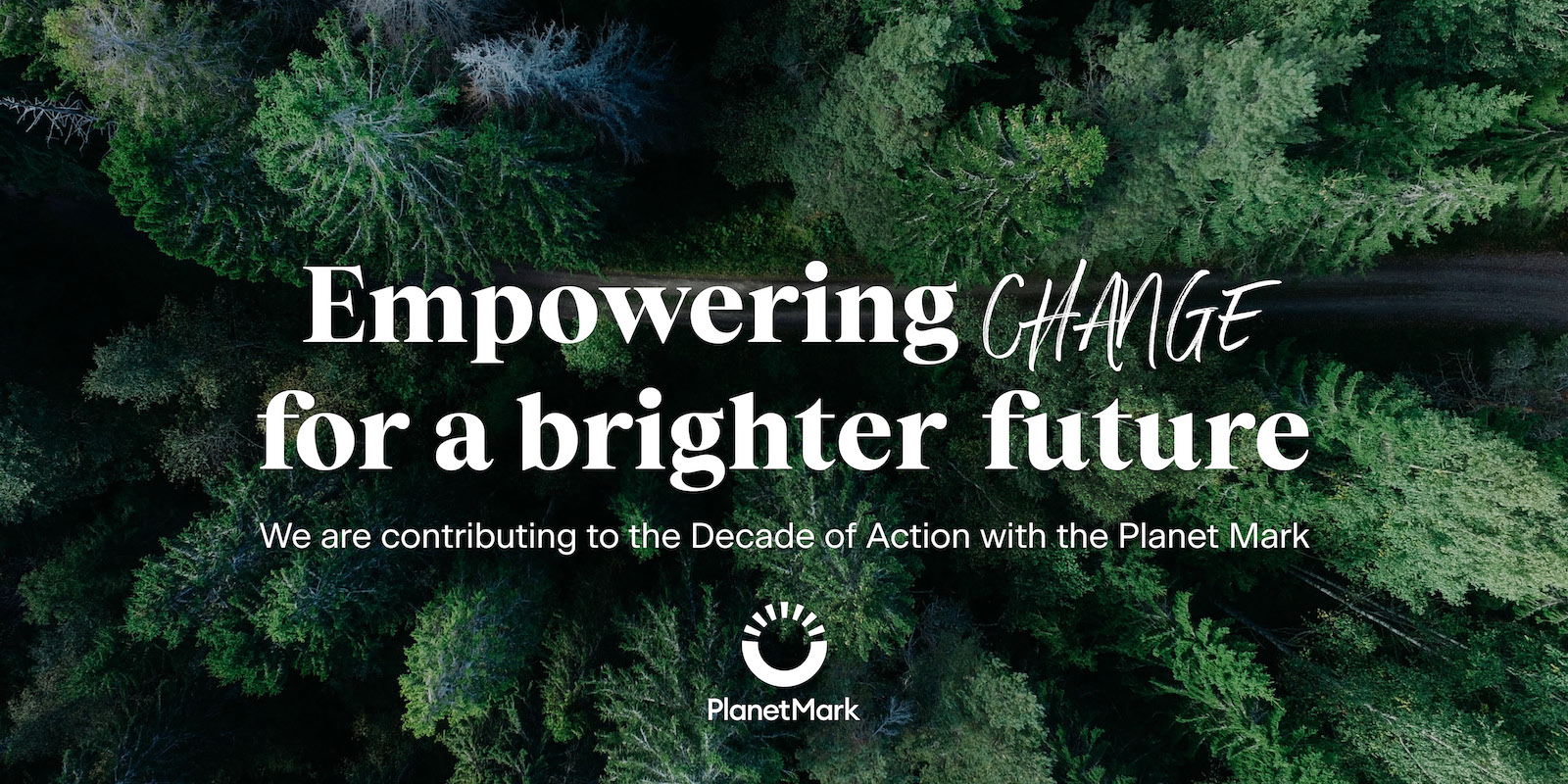 For many companies, sustainability is already high on the agenda and has been for a while. However, there's always more to be done and more improvements that can be made. In this blog post, we share some simple ways you can make your next office fit out more eco-friendly and responsible.
Once you're done here, catch up on the Penketh Group sustainability story so far to find out more about our environmental record, our plans for the future and what it means to be certified by the Planet Mark.
Choose UK suppliers, manufacturers and contractors
One of the best places to start if you're looking to make your office transformation project more eco-conscious and sustainable is by opting for UK manufacturers and suppliers. This country is home to so many incredible designers and manufacturers in furniture, technology and materials that we're spoilt for choice.
This makes it easier than ever to furnish and design your workspace with products that can be sourced much closer to home. Doing so means you negate the need for overseas deliveries, reducing the carbon footprint of your project, whilst also supporting your local economy. This also applies to the companies and contractors you decide to partner with to complete your design and fit out.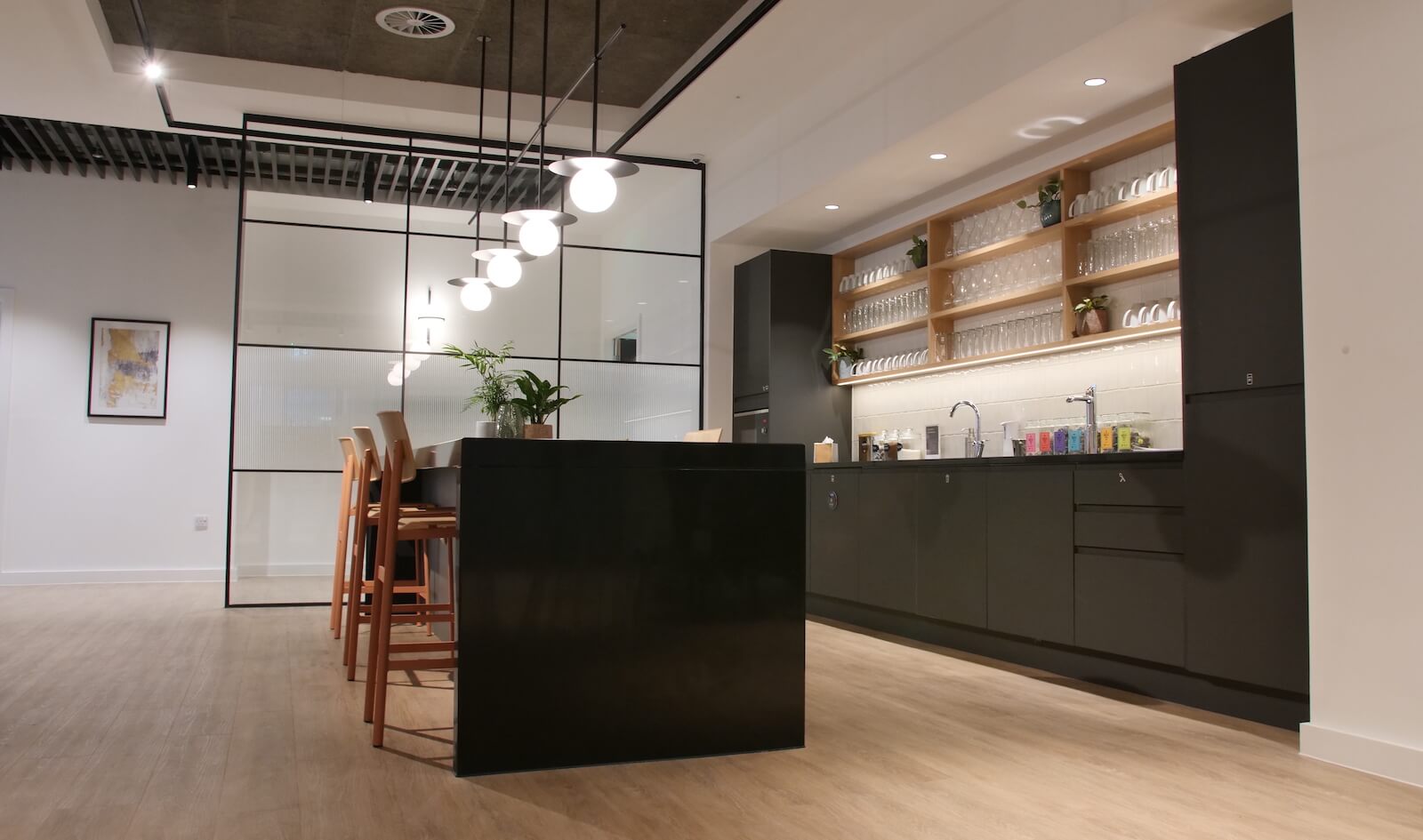 Consider more eco-friendly fabrics and materials
In years gone by, materials like plastic, Perspex, leather, suede and synthetic cotton were commonplace in furniture production. However, as environmental education has evolved, it is clear how much of a detrimental effect these materials are having on the planet. They contribute to things like:
Harmful emissions
Use of chemicals and pesticides
High energy consumption
Compromising animal welfare
More waste going into landfill
Lower rates of recycling
Instead, opt for materials and fabrics that are ethically sourced, responsibility manufactured and recycled wherever possible. Choose natural and organic options like sustainable wood, organic cotton, linen, jute, calico and bamboo – just to name a few. Source these from suppliers that keep chemicals to a minimum during the production process too.

Bamboo is a material that is particularly popular right now amongst furniture manufacturers who are committed to producing more responsibly sourced and made products. Bamboo is one of the fastest growing plants in nature, able to grow to full size in 3-4 months in the right conditions, compared to a standard tree which can take more than 35 years. This means bamboo regeneration is far quicker than in other woodland forests.
Bamboo is also what's known as a 'carbon sink' because its fibres absorb twice the amount of carbon as wood and can generate more than 30% more oxygen than most other plants. It requires no pesticides or fertilisers so its cultivation process is completely natural and far less harmful and toxic to the environment.
Read more: Why bamboo is the material of the moment >>

Let as much natural light in as possible
Another simple way to make your office design and fit out more sustainable is to allow as much natural light into the space as possible. This will enable staff to use less electrical lighting, reducing utility bills and impact on the environment. With more sunlight shining through the windows, you'll also be able to cut down on heating a little bit too.
Ways you can incorporate more natural light into the workspace and help employees feel the benefits of more natural light include:
Situating the most high-traffic and highly populated work settings near natural light sources to maximize the benefits for space users.
Incorporating floor-to-ceiling windows and skylights and part of your next office refurbishment if you don't already have them.
Making sure you're not blocking whatever natural light sources you do already have access to with things like storage units and partitions.
Introducing outdoor work settings if this is a viable option within your working environment.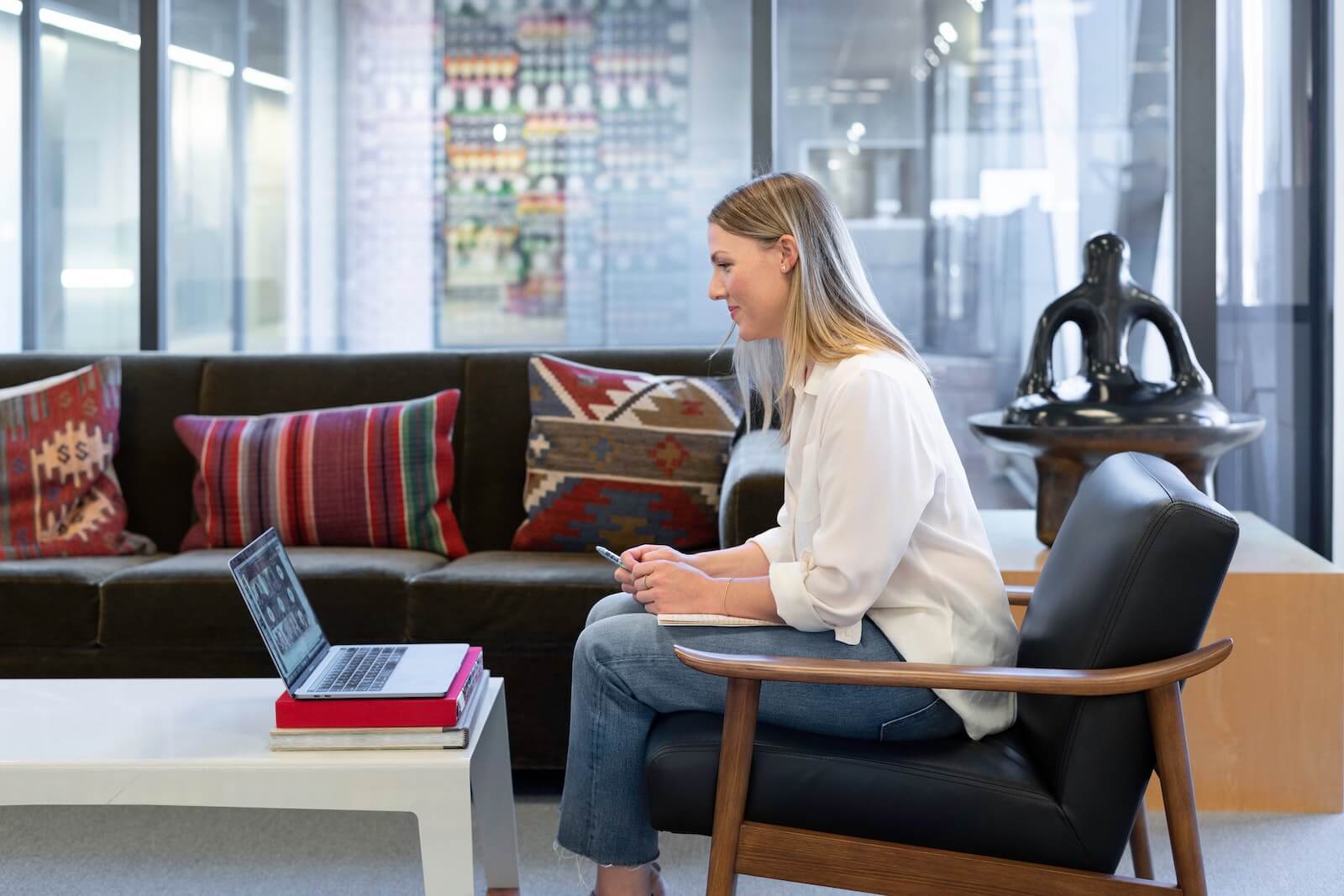 More natural light in the workplace will benefit productivity and motivation too. A neuroscience study published by wellbeing practitioners Cohere found that 40% of workplaces with access to daylight experienced up to 40% more productivity and sales. The research also found that those working in naturally lit spaces were 15% more creative.
Read more about the benefits of natural light in the workplace >
Downsize to minimise your footprint
Finally, another option is to reconsider your physical workspace entirely. Instead of transforming your existing space, you may well wish to downsize to a smaller office instead. This will reduce your business's physical and carbon footprint and help you lower the business's energy expenditure too.
(Top tip: motion sensor lights are another great way to keep your energy usage down!)
However, if you are going to transition into a new, smaller workspace, it's especially essential that you make sure that every single square metre serves a valuable purpose.
Here are our tips on how to optimise the performance of a downsized workspace >