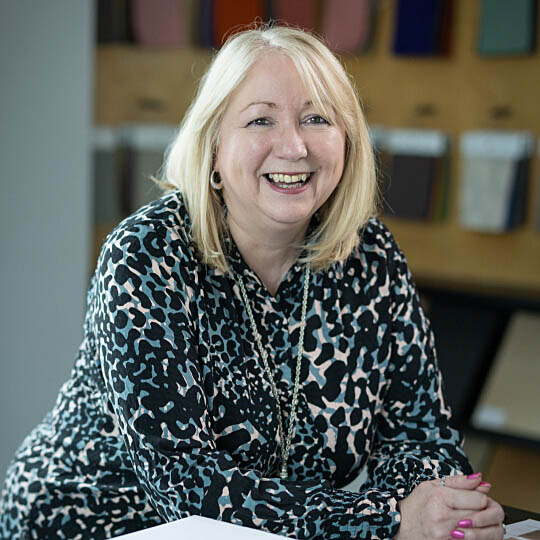 By Sue Taylor
CSR Manager
Published
21st April 2022
Category
Blogs
Friday 22nd April marks Earth Day 2022 – an annual milestone designed to engage people, governments, institutions and businesses in conversations around climate change. Each year, it becomes more important than ever to ensure every single one of us is doing our bit to protect the planet and contribute toward a more sustainable future. So, on Earth Day, we're delighted to share that we have joined Planet Mark.
We have always been a company that cares about the planet. We've achieved a number of accreditations around Quality, Environmental, Health and Safety, including IS0 14001 – the internationally recognised standard for the environmental management of businesses.
We practice ethical and sustainable purchasing; we select contractors and suppliers who make a conscious effort to reduce their own environmental impact; we reduce, reuse and recycle wherever possible. Recently, we also made the switch to electric vans to further minimise the environmental impact of our fleet.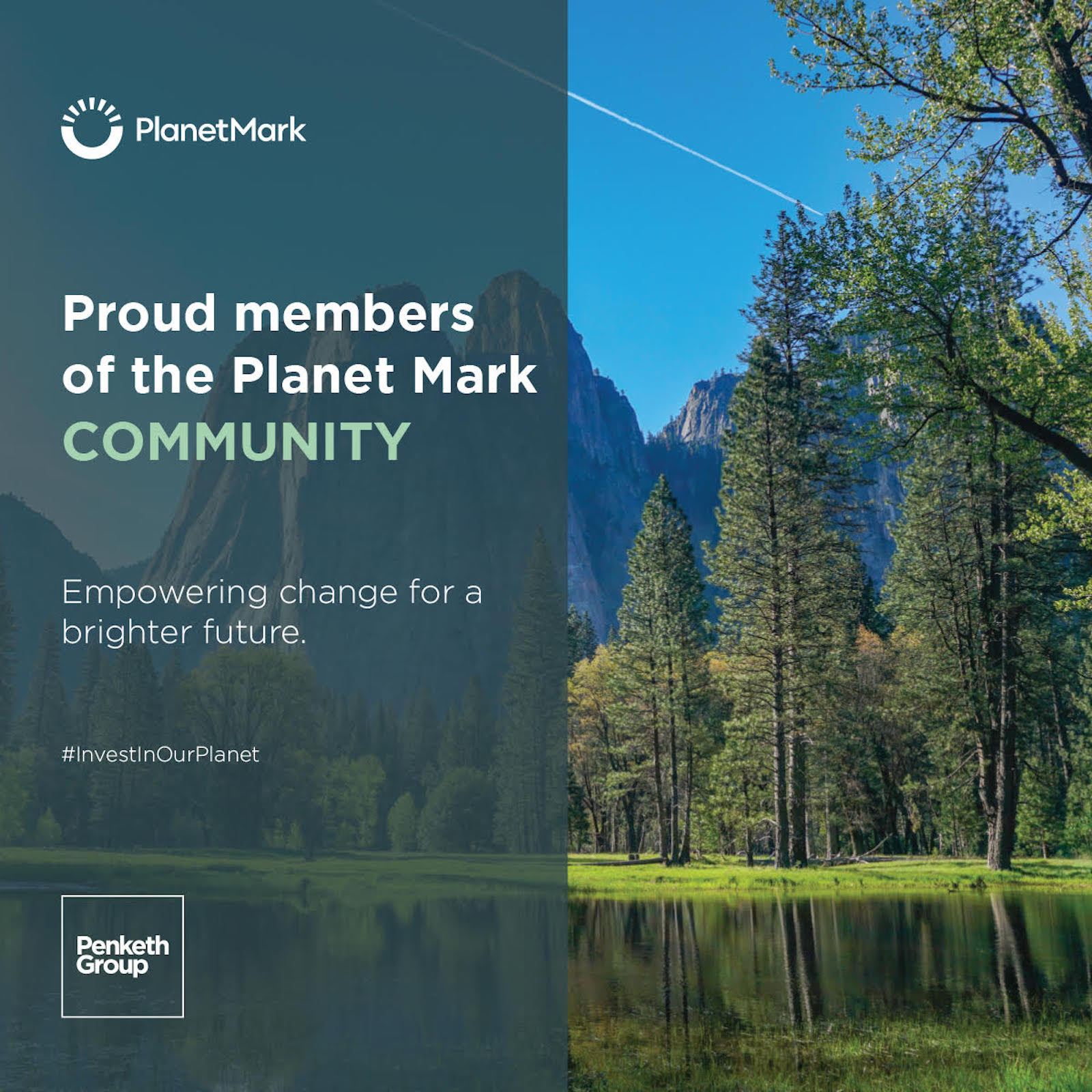 Joining Planet Mark is one of the most powerful moves we've made so far along our journey of commitment to improved sustainability. We received our first Planet Mark certification back in 2020 and ever since, have been working closely with the organisation to reduce our carbon footprint.
What is Planet Mark?
Planet Mark is a sustainability certification recognising outstanding achievements and encouraging action amongst people (and businesses) who want to make a real difference. The Planet Mark Business Certification is internationally recognised, acknowledging continuous progress, empowering change and building a community of like-minded individuals.
Holders of 'The Planet Mark' include the likes of SP Energy Networks, Global Outdoor and The Eden Project – so we're pretty proud to be in such esteemed company!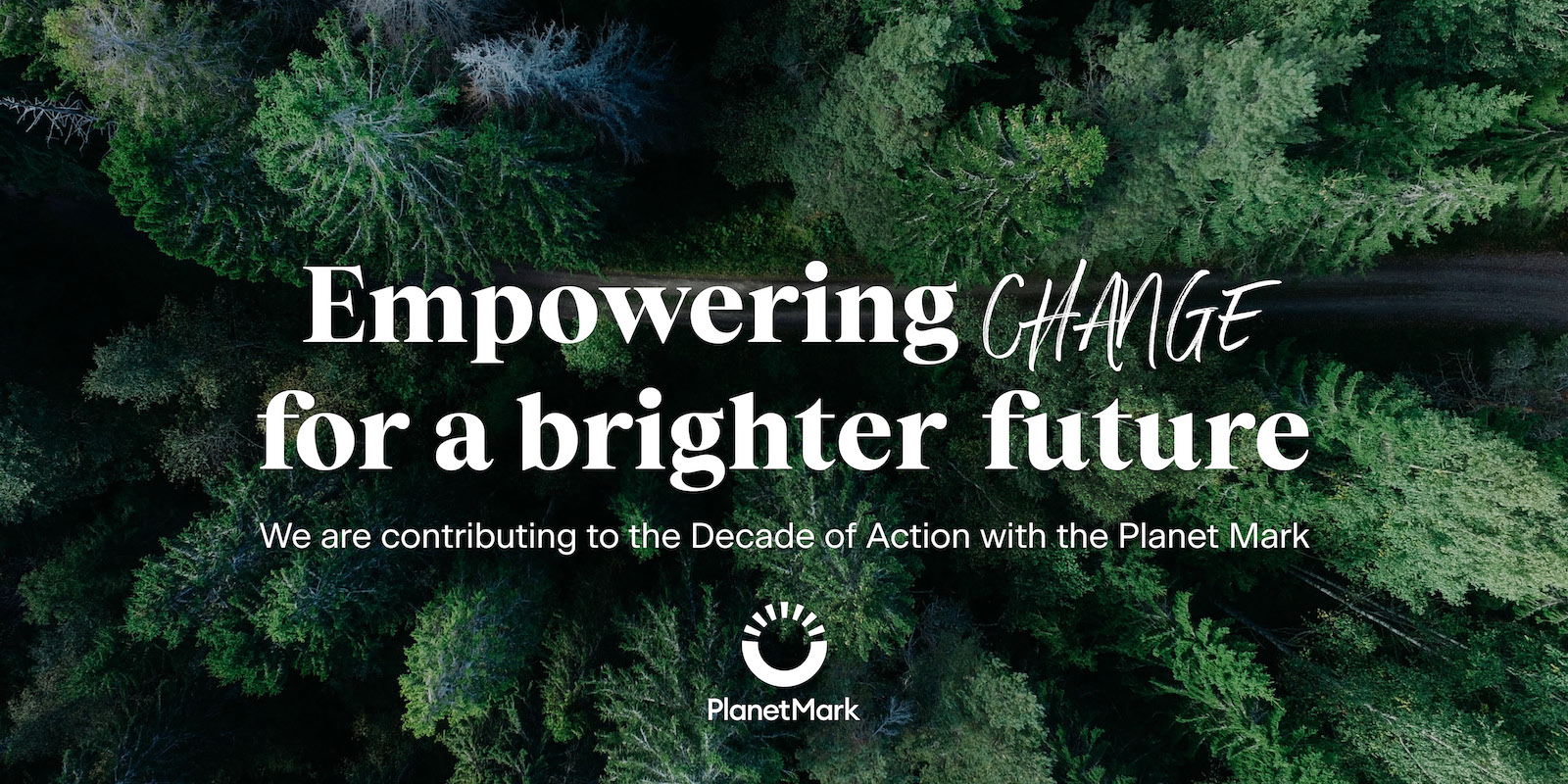 Our ongoing commitment to sustainable practice
Being a part of Planet Mark means that we'll be made accountable by things like annual Carbon Reporting and regular audits of the emissions related to our business operations. Each year, our new carbon footprint will be recorded to provide a bar for our activity moving forward, constantly striving for improvement.
By partnering with Planet Mark, we are taking responsibility for our carbon footprint, becoming more aware and being made accountable through annual audits and measurements. We will be measured on everything from fleet, travel and buildings through to water, waste and procurement – seeing where we can improve our carbon footprint in all of these areas.
"We are enduring an insatiable demand for building materials and sustainable design is one way we can severely reduce our environmental impact. Penketh Group's commitment to reducing its carbon emissions in its operations and minimising its environmental impacts is to be applauded."
– Steve Malkin, CEO & Founder of Planet Mark
Our plans for the rest of 2022 – and beyond
Our sustainability journey is an ongoing process – but we are committed and are working towards stringent reduction targets for next year, putting measures in place to help Penketh Group leave as little negative impact on the planet as possible.
Working with Planet Mark also means we're fortunate enough to have had 100,000 hectares of rainforest and one acre of Peruvian rainforest protected in our name through their partnership with Cool Earth. We've also had 5% of our business certification fees donated to The Eden Project – an incredible, educational project designed to educate existing and future generations about all living things.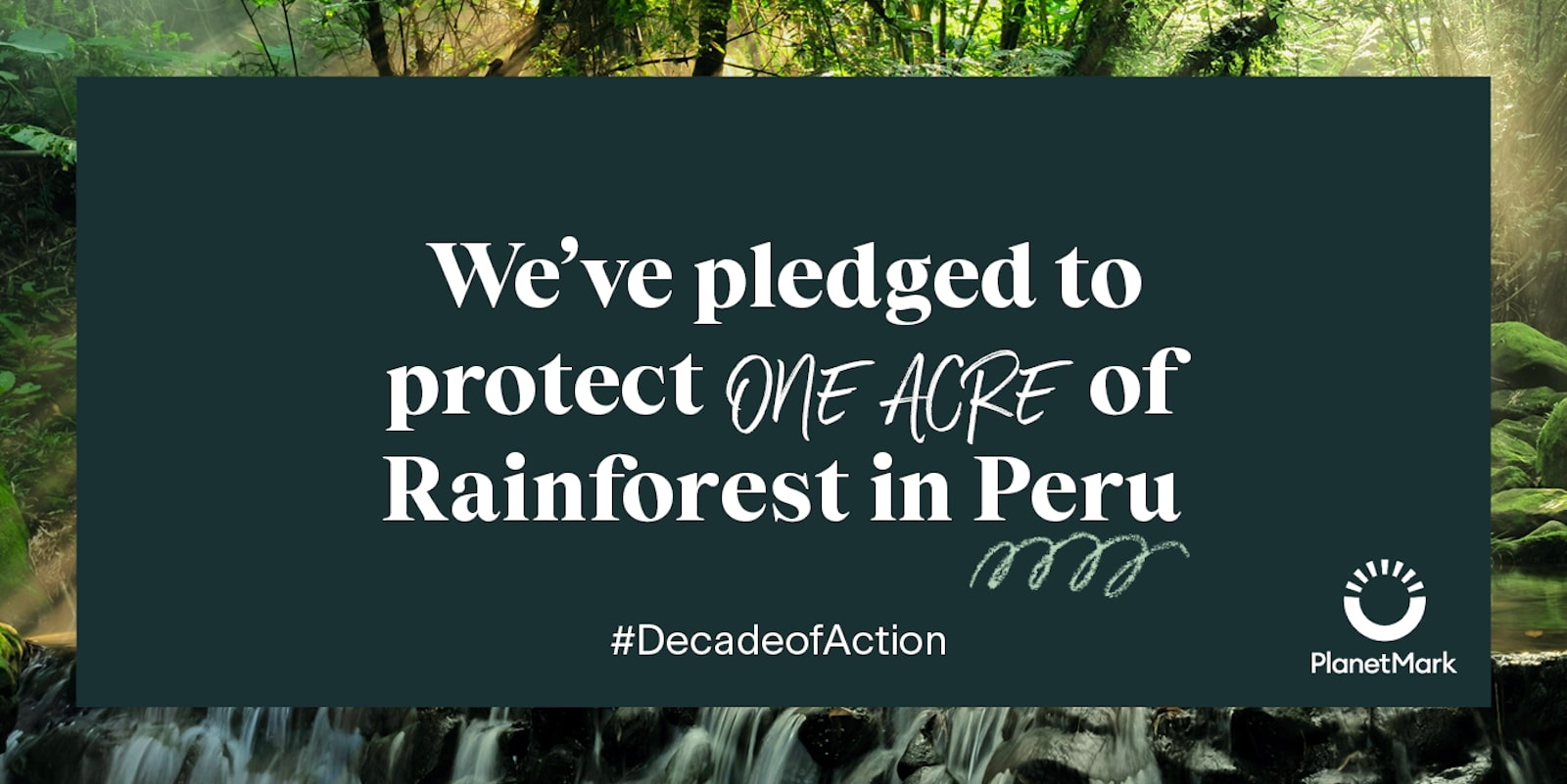 Our aim is to, one day, totally offset our carbon emissions and with the support of Planet Mark, we're confident we can do it.
"Sustainability and reducing the impact we have on the planet as a business is something we're going to be working on harder than ever before so it's great to have Planet Mark supporting us along the way. Myself and the team are really excited for what's to come and the changes we can make to make a positive impact on climate action."
– Mark Penketh, Managing Director of Penketh Group