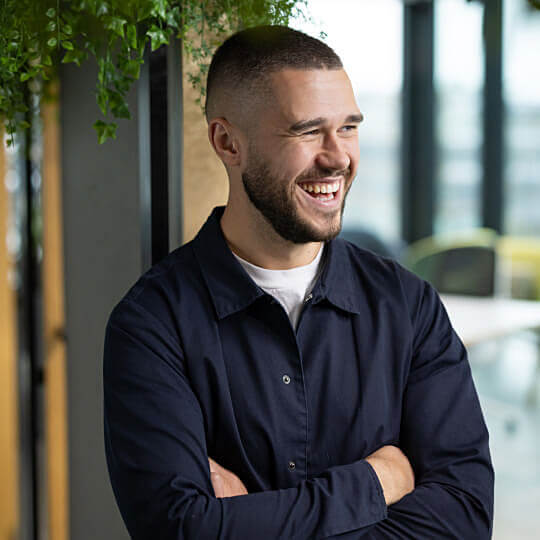 By Sam Noton
Project Consultant
Published
28th December 2021
Category
Blogs
We've spoken many times before about the benefits of an office refurbishment – the benefits to your business, its employees and the bottom line. In this blog post, we want to sharpen that focus to hone in on why an office refurb in 2022 is such a great idea.
Why will 2022 provide the perfect time to reimagine your existing workplace fit out and furniture? Let's explore.
Here, we share three reasons why 2022 is the ideal time to refurb your office, including:
Making the office a destination of choice – somewhere nomadic employees want to come to.
Optimising connection and collaboration between remote and resident workers.
Reworking redundant spaces and maximising their potential with new work settings.
Then, we'll leave you with an essential office refurbishment checklist so that when you do want to green-light your next workspace transformation project, you'll be aptly equipped.
Of course, as a leading office refurbishment company in Manchester, Liverpool and across the North West, we're always here to offer our expert support and services but we'll leave getting in touch up to you.
The benefits of refurbishing your office in 2022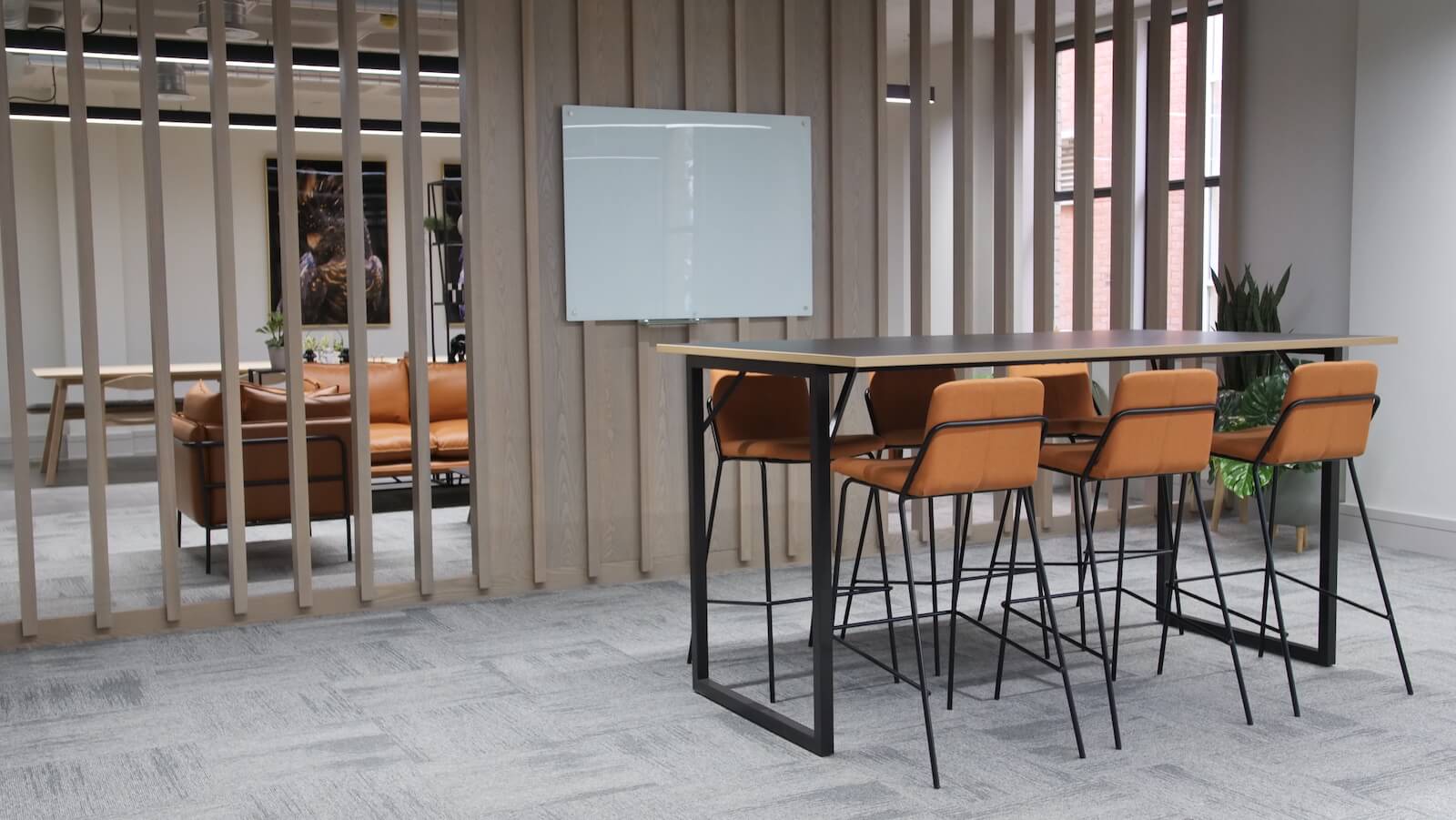 We're no longer on the precipice of change post-global pandemic, we're fully immersed in it. The working world as we knew it two years ago has faded into nothing more than a milestone and when it comes to the working world and what employees now need, times certainly have changed.
That's why refurbishing your office in 2022 will be such a valuable investment – not just a valuable investment, in most cases, either, but a necessity.
Here are just some of the benefits you could be taking advantage of if you choose to refurb in the near future:
Making your office somewhere workers will want to be
With new ways of working, fresh perspectives on practices and an updated outlook on the work-life balance come employees who want different things out of the office.
The pandemic and its various lockdowns and calls to "work from home" have shaken up the status quo of working practices and physical space design. Nomadic employees now have more choice and control than ever as they work in a more agile way, picking and choosing more freely around where, when and how they work.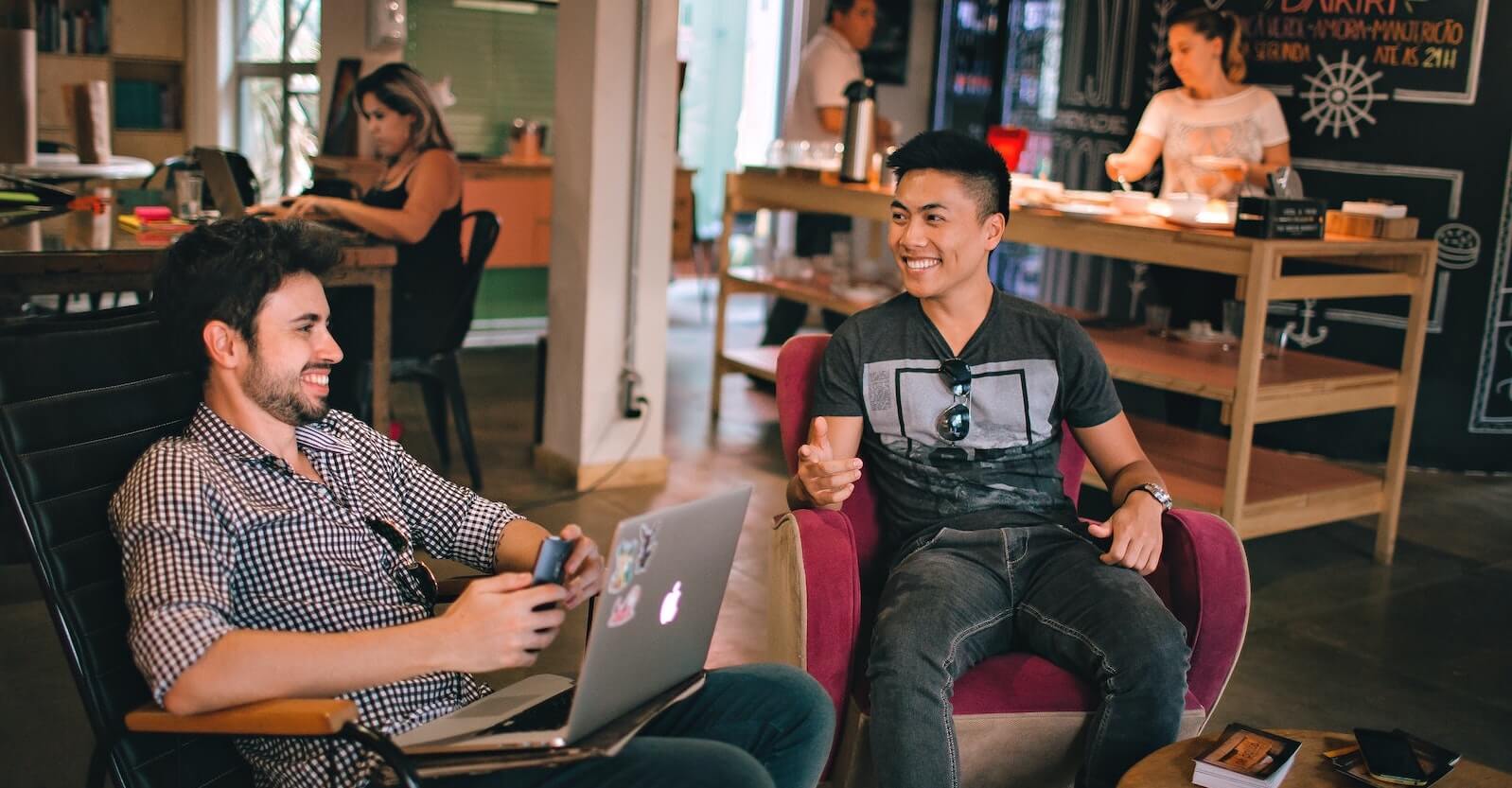 If you're going to attract and retain the best talent in your industry you need to ensure that the physical workspace facilitates this new age of hybrid working and flexibility.
Doing so will ensure that when workers are exercising their choice and control, they are regularly choosing the office as somewhere they want to be and want to work – not just viewing it as somewhere they're obliged to be.
When the office becomes a destination of choice, it makes for a happier, healthier and more connected and productive workforce that:
Can reap the rewards of regular human connection, social capital and face-to-face interaction, in harmony with remote participation.
Has access to the right types of work settings, multi-sensory stimulation and ergonomic design that would be unrealistic to achieve in a remote working environment such as a home office.
Has a sense of belonging and connection to the company culture, bolstering loyalty and engagement.
Your employees need to know that their desires and requirements are being acknowledged and accommodated – this is when you truly create an office that becomes a destination of choice.
Read more about why the workplace should be a destination of choice >>
Encouraging collaboration and communication, the modern way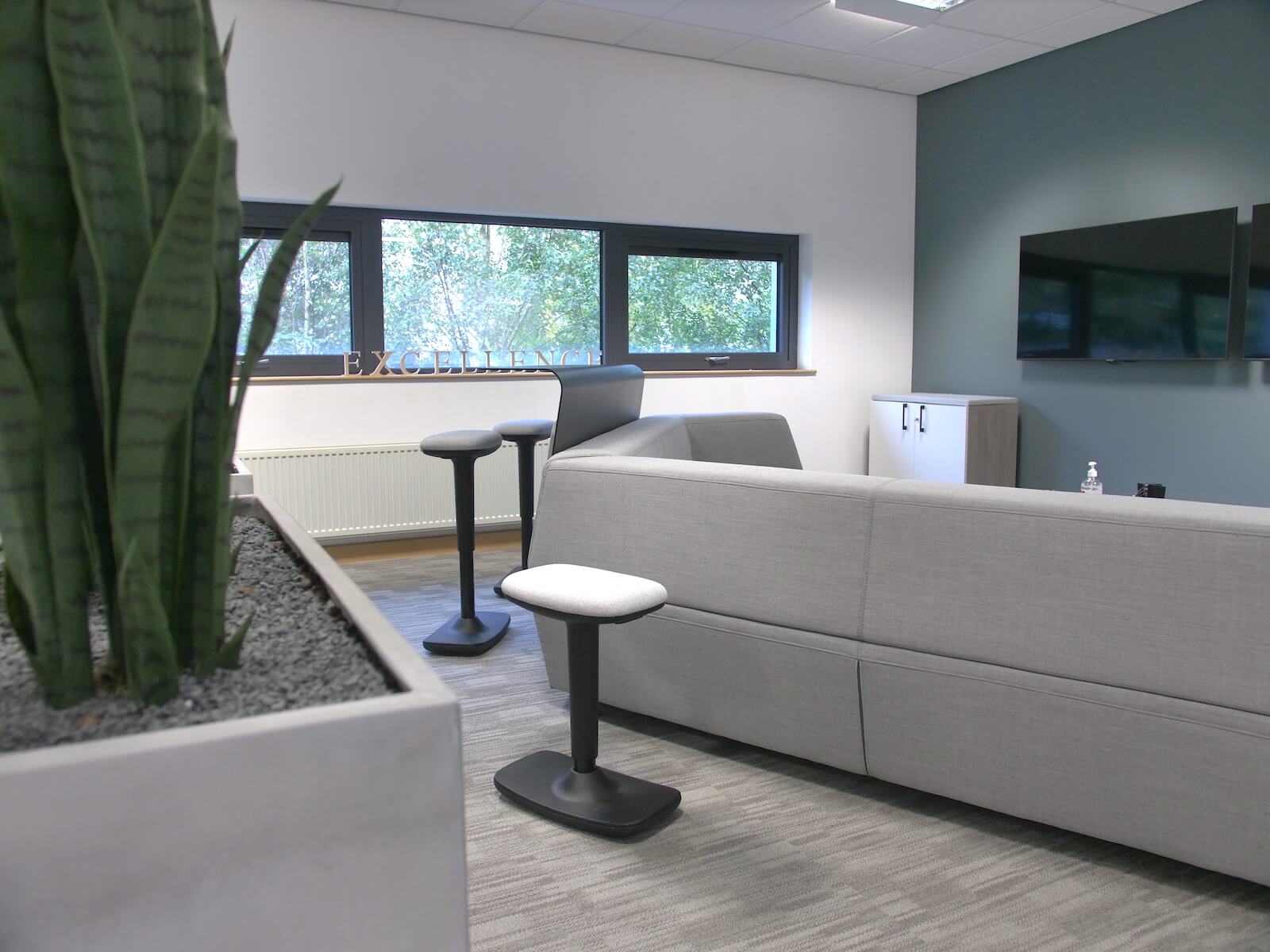 The main objective of a shared working environment is to encourage and facilitate communication and collaboration between employees, to cultivate engagement and productivity. How to go about this shifts as working attitudes and behaviours evolve.
As we said above, we're now in an era of hybrid working and hyper-flexibility, so 2022 is the perfect time for you to reassess your current office and the resources it provides and refurbish it into an environment that caters to the teamwork of today.
A refurbishment will allow you the opportunity to reconsider things like work settings and technology and how employees use the space to communicate and collaborate.
For example, we would recommend including more provision for video conferencing, breakout and interactive collaboration sessions, over traditional dedicated desks and private offices. This will enable teams to work effectively together no matter where they are in the world, seamlessly connecting remote and resident participants.
Gone are the days of team members having to be sharing the same physical space for them to work productively together. However, this theory only translates when all participants have access to the tools they need to successfully share ideas and communicate across timezones and locations, be it in the office or in a hotel room in another country.
Out with the old (work settings) and in with the new (workspaces)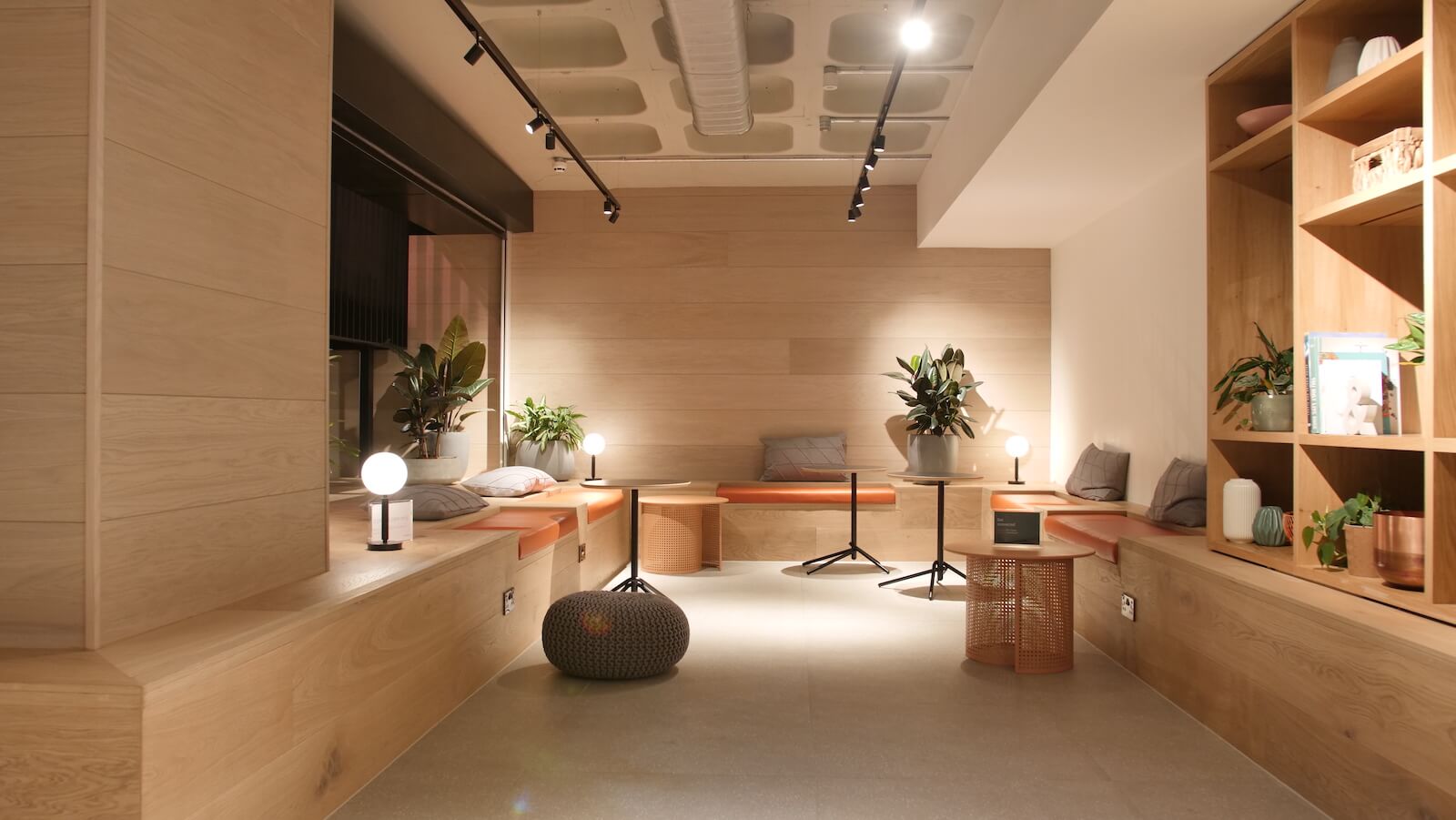 A new year always presents new opportunities to assess what you're doing already, identify what's working in your favour and rethink anything that is creating issues – the same goes for your office design and fit out.
If something is no longer working, pandemic-related or not, take this as your cue to do something about it by swapping out redundant resources and old work practices for new work settings, furniture, space layout or culture.
Some business owners are considering changing their office environment entirely by downsizing to a new workspace but if this option doesn't appeal to you or meet your needs in any way, a refurb might just be your answer.
For example: if your office is still full of dedicated desks that employees historically came to every day, 9-5, now is the perfect time to make better use of this outdated space. Instead, you might consider reimagining it into a dynamic collaboration space, equipped for analogue and digital teamwork, which employees can come and go from as they see fit.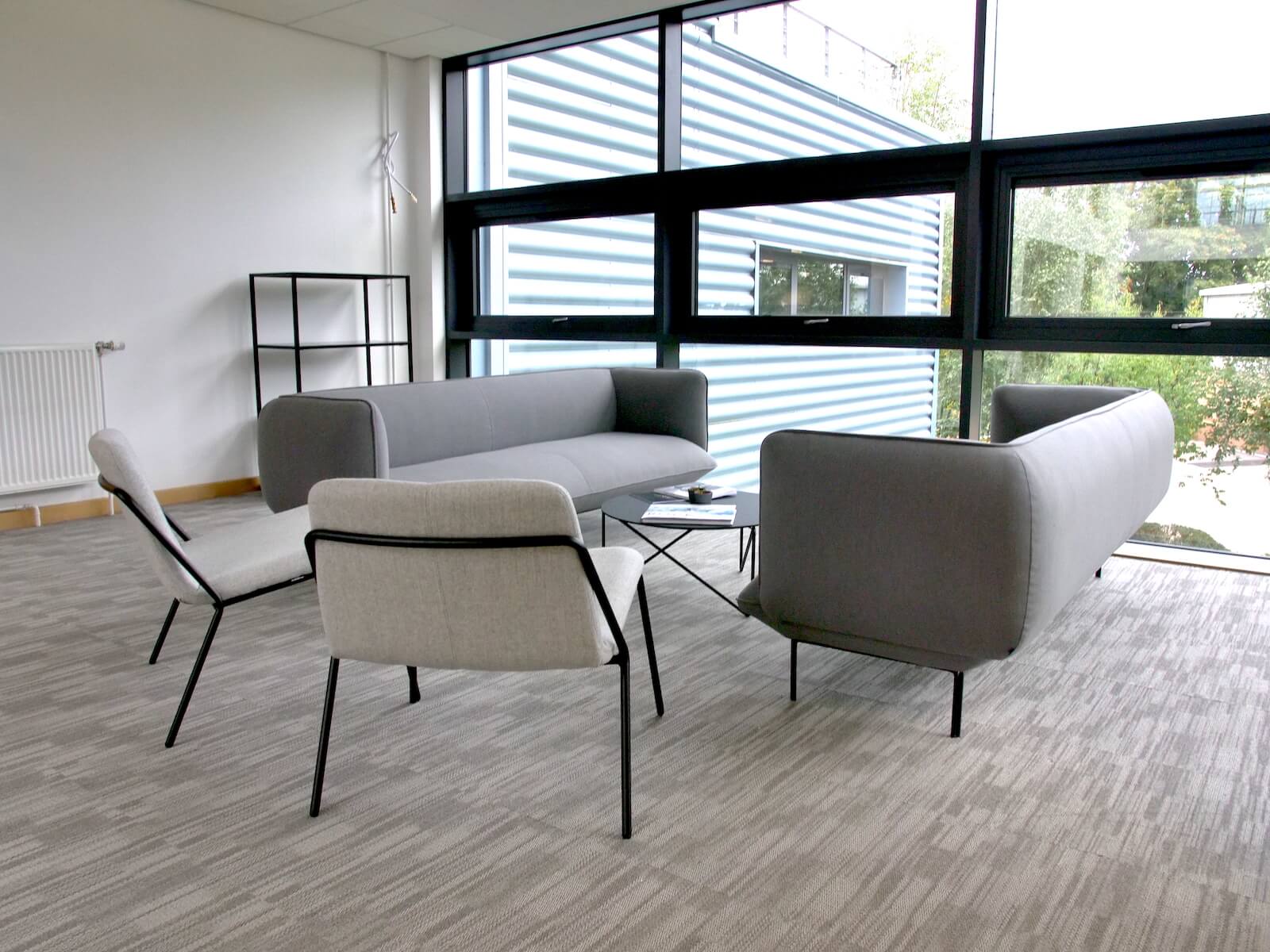 Your essential office refurbishment checklist
Before you make any final decisions or set any wheels in motion, make sure you've considered everything on the checklist below:
Pick your timing wisely
Is now the right time? You're best-placed to answer that question but here are some prompts for you:
Perhaps you've noticed a drop in employee engagement, wellbeing or productivity. Maybe the existing working environment isn't equipped to facilitate modern ways of working. It might be the case that your furniture and technology are behind the times and therefore becoming redundant.
These are all common signs that now is the perfect time to think about an office refurbishment. That said, if embarking on a project like this right now is something you can't realistically afford or if it's going to cause detrimental disruption to 'business as usual', then pick a more appropriate time to set the ball rolling.
Know your budget and respect its boundaries
While office refurbishments come in all shapes and sizes, whatever the scale of the project, it's still going to be a significant financial investment. Be sure that you have a sufficient budget to complete the transformation in a way that will fully support your aims and objectives or you'll likely find yourself having to spend even more money much sooner.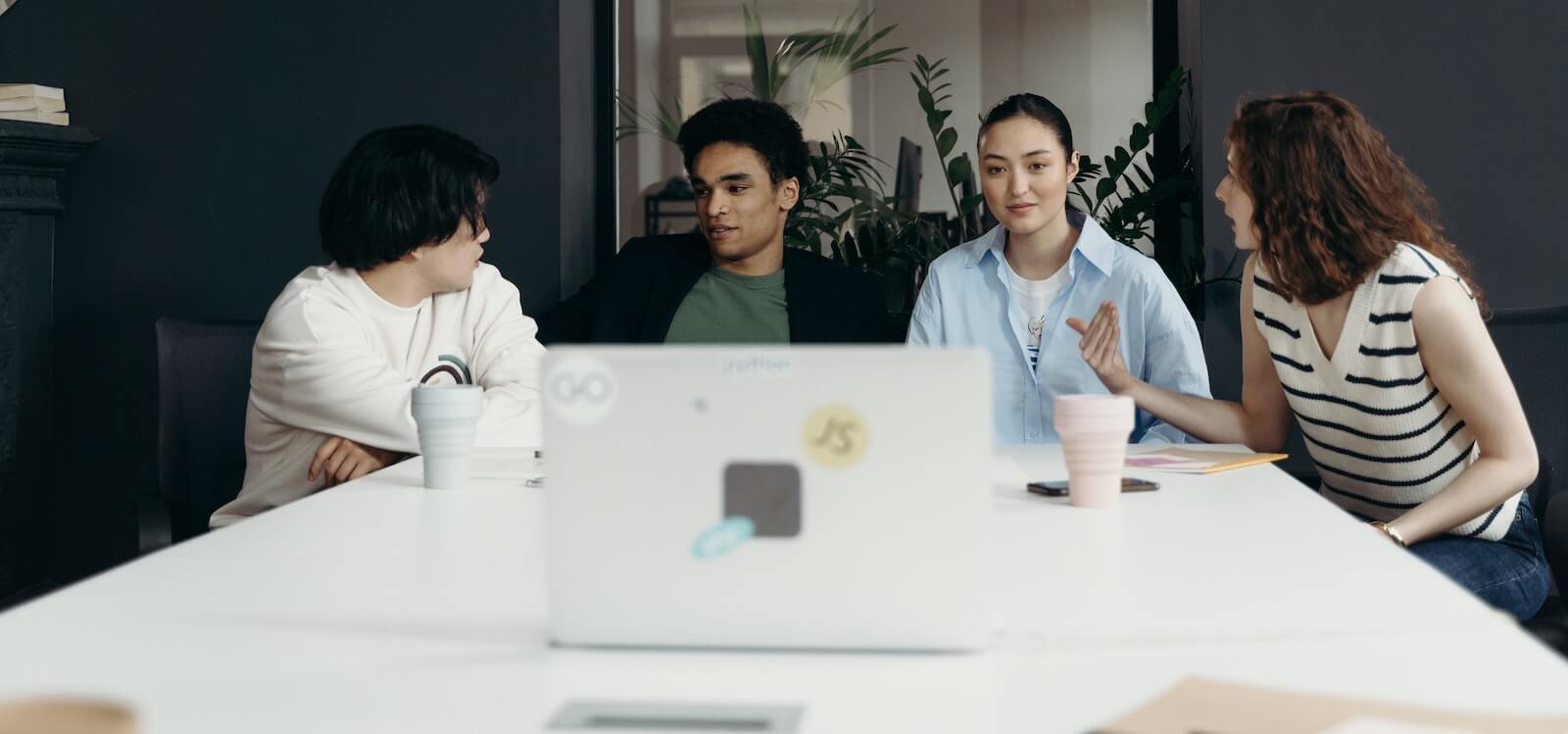 Clarify your goals and objectives for the project
Know WHY you're wanting to carry out an office refurbishment before you even think about HOW you're going to do it. Clear aims and objectives are the backbone of a successful workplace transformation and will steer pivotal decisions around things like furniture, technology, fit out and design.
Find the right office refurbishment company for you
When picking out the perfect project partner for you, do your homework and don't stop researching until you're satisfied you've made the right choice. Look for an office refurbishment partner who:
Has extensive experience – better yet, experience in servicing your particular industry.
Can provide knowledge around furniture, technology and space configuration to meet your unique needs or to resolve your individual workplace issues.
Will help manage a network of subcontractors so you don't have to.
Will provide aftercare services beyond the initial project.
Can make sure you benefit from the best possible prices (to keep costs down) through a network of longstanding manufacturer and supplier contacts.
The Penketh Group team has been providing this level of service for more than 40 years for businesses across the country so if you're looking for guidance, we'd be more than happy to help.