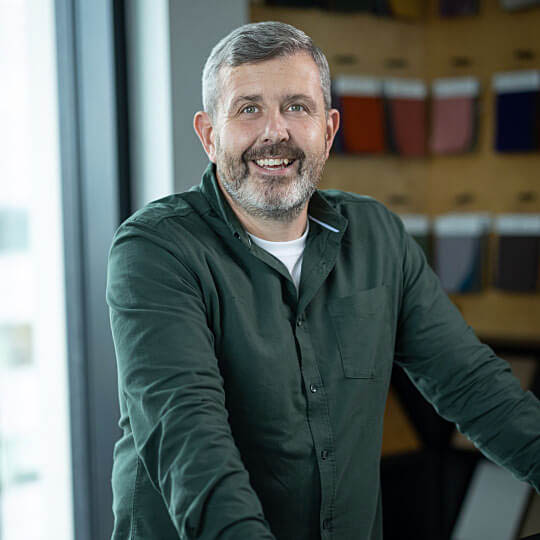 By Steve Patterson
Furniture and Interiors Manager
Published
8th March 2019
Category
Blogs
It goes without saying that company culture is a diverse spectrum of variations.
The cultural context of your business is an incredibly unique thing and so it should be too – this is what forms the basis of what sets you apart from the rest.
However, during the 1980's organisational scientists, Robert Quinn and Kim Cameron identified a basic framework of categories under which most company cultures fall. This came to be known as the Competing Values Framework, or the Organisational Culture Assessment Instrument (OCAI).
Competing Values Framework:
The OCAI outlines four main workplace cultural typologies:
Clan Culture
This type of working culture is characterised by a friendly family dynamic. There is a strong sense of community and senior members of staff are viewed more as mentors than leaders.
High engagement, strong relationships, morale, collaboration and equal participation are essential here.

Hierarchy Culture
In a hierarchical working culture, senior members of staff embrace a leadership role and monitor those beneath them.
Formal procedures and structured processes shape modes of working here and results are measured on delivery and output.
In Hierarchy Culture, risk-taking and experimentation are rare. Examples of this type of working environment would be the government and healthcare sectors.

Market Culture
Similar to Hierarchy Culture, Market Culture is extremely results-orientated and competitive as a result. Here, leaders act as a driving force to encourage staff to get down to business in order to achieve as much as possible.
An example of this would be a sales or commission-based role where success is measured on profit or lead generation.
Adhocracy Culture
As the name suggests, Adhocracy Culture is all about being agile and open to new ideas and ways of working.
In this type of working environment, idea-sharing, experimentation and the freedom to make suggestions and take risks is welcomed.
Examples of where this dynamic approach might be apparent are in creative marketing agencies and tech development companies.

As the working world has diversified over the decades, company structures have become far more complex. So much so, most businesses now have a number of subcultures operating 'under one roof' and this is where neighbourhoods and microenvironments really come into play.
Designing for the different workplace cultures
Recently, we discussed the direct connection between workspace design and workplace culture, and how physical environment can have a huge impact on cultural context (and vice versa).
With this in mind, it's important to remember that a change or reinforcement of company culture can only be achieved if staff are provided with the necessary facilities.
In other words, habits can only be formed if the habitat is right.
So now, let's look at each of the four OCAI cultures again but this time, think about how we could facilitate them through strategic workspace design features…
Clan:
Collaboration spaces where groups of staff can co-create and share ideas
Social spaces where staff can relax, communicate casually and build relationships
Resimercial elements to make the workplace feel like a home from home
Hierarchy:
Presentation spaces where senior staff can collectively address the workforce
Private offices where senior staff can work or hold meetings with staff
Digital signage to communicate motivational messages or live statistics
We would also recommend incorporating a designated social space or WorkCafe where the professional hierarchy can actually be broken down and staff can communicate on equal terms.
Market:
Space division and acoustic solutions to prevent audible and visual distractions
Sit-stand desks to encourage physical movement during prolonged periods of work
A diverse range of work setting to choose from – from private to collaborative – so staff can select surroundings which will enable them to work to their full potential
Due to the high-pressure nature of this environment, we would also suggest incorporating a designated social space or rejuvenation area where staff can take regular breaks for improved wellbeing.
Adhocracy:
Hot desk clusters to accommodate remote or temporary staff
Touchdown points for impromptu discussions or ad hoc collaboration
A purpose-built training/learning space for continued development
Company culture identification
Before you can look at any specific design elements though, you first need to have a clear idea of what culture – and possible subcultures – there are within your business.
As part of our user-focused approach towards office fit out, refurbishment and interior design, we take the time to carry out surveys and hold workshops in the preliminary research phase. This allows us to get to know the company better, how it ticks and experience their existing culture first hand.
Not only that, it also means we can help the customer establish how they want their culture to evolve going forward and how they want to communicate their values to the world.
This is just one of the many reasons we recommend partnering with a professional when it comes to office redesign.
However, there are some great resources out there which can help you gain insight into, and refine, your own company culture.
For example:
HGA's 6 Ps…
Purpose: This is your mission; your reason for being. Why do you do what you do? What gap in the market are you trying to fill? Which problems is it you're trying to solve?
Principles: These are your key values and beliefs; the mantra which influences your practices.
Practices: This is where you put your words into action. What can you do to make your purpose and principles a reality?
People: This is your workforce and the people behind the operation. These people need to share the same values and be working to the same mission objectives.
Plot: This is your company story – an engaging narrative which connects past and present. What are your roots? Where did it all begin? How have you evolved over time?
Place: What can be done to bring all of the above alive in a physical space? How do you make your purpose, principles and practices tangible?
This is where workspace design comes in.
Once you've gained clarity around your company culture, you'll have solid foundations on which you can build your brand identity.
As with culture, brand communication can be significantly improved through a methodical use of workspace planning.
Click for further reading on how office design can improve brand and culture.