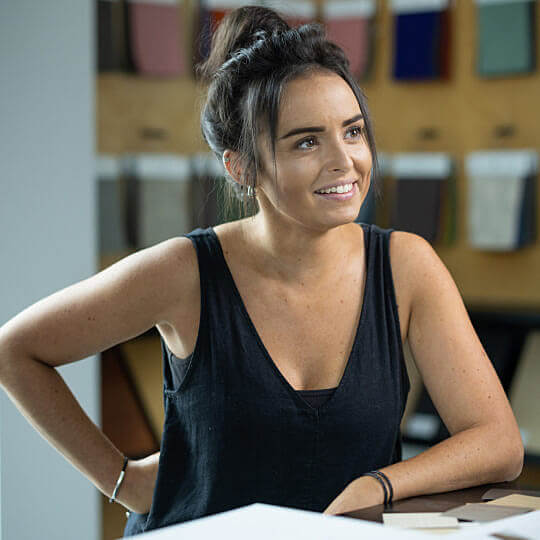 By Hayley Watters
Head of Design  
Published
4th July 2022
Category
Insights
Mood lighting is a non-negotiable when it comes to designing interiors for the home or for hospitality spaces such as bars, restaurants and hotels. However, it isn't always an obvious consideration when it comes to commercial interior design. Here, we want to (quite literally) shine a spotlight on the benefits of incorporating mood lighting as part of your next office fit out.
We'll be exploring exactly what 'mood lighting' means and the part it plays in a wider interior design scheme, as well as taking a look at its main benefits. We'll also be offering our advice on where to implement mood lighting within a workspace as it's an element that needs to be incorporated with careful consideration in order to maximise its potential.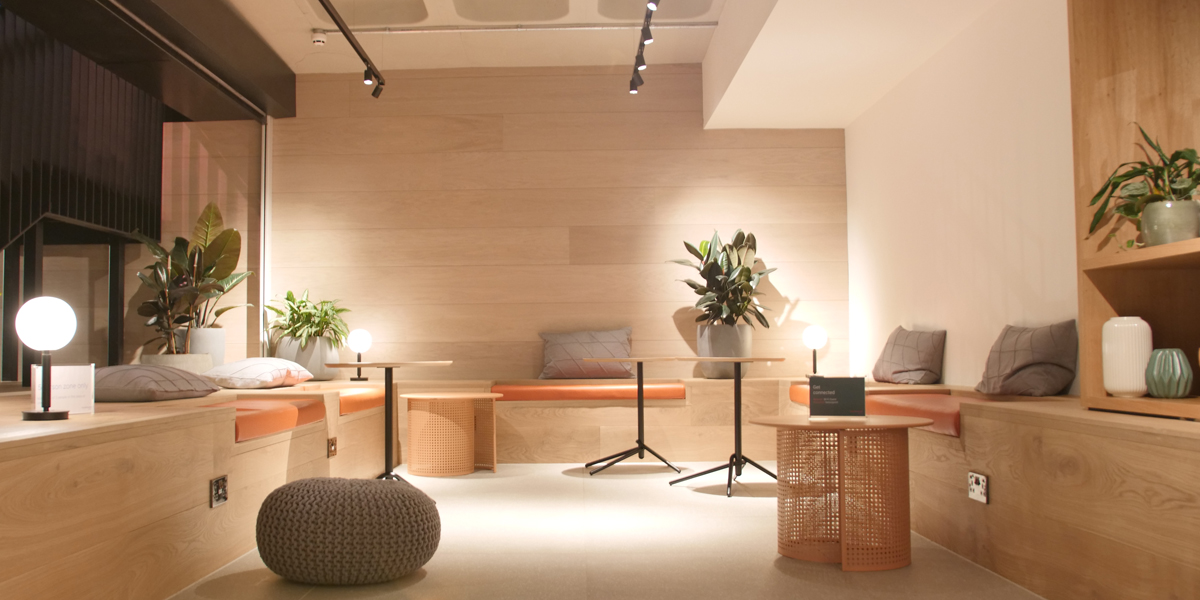 What is mood lighting?
Mood lighting is where you use lighting as a tool to influence the atmosphere within a space. When mood lighting is mentioned, it is most typically referring to softer, dimmer lighting that makes a space feel more cosy, intimate and relaxed. In hospitality spaces or at home, this is achieved with light fixtures such as filament bulbs and string lights but also enhanced by the use of things like candles and tealights.
Other common examples of ways to achieve mood lighting are:
Table lamps or floor lamps that can be used with the main light switched off
Lights with dimmer switches to adjust the brightness of the main room light
Under-cabinet lights
Downlights
Spotlights
While these are all common features in homes and hospitality spaces such as bars, restaurants and hotels, they aren't always readily considered when it comes to commercial office design – but we think they should be. Next, we take a look at why mood lighting matters in workspace interiors.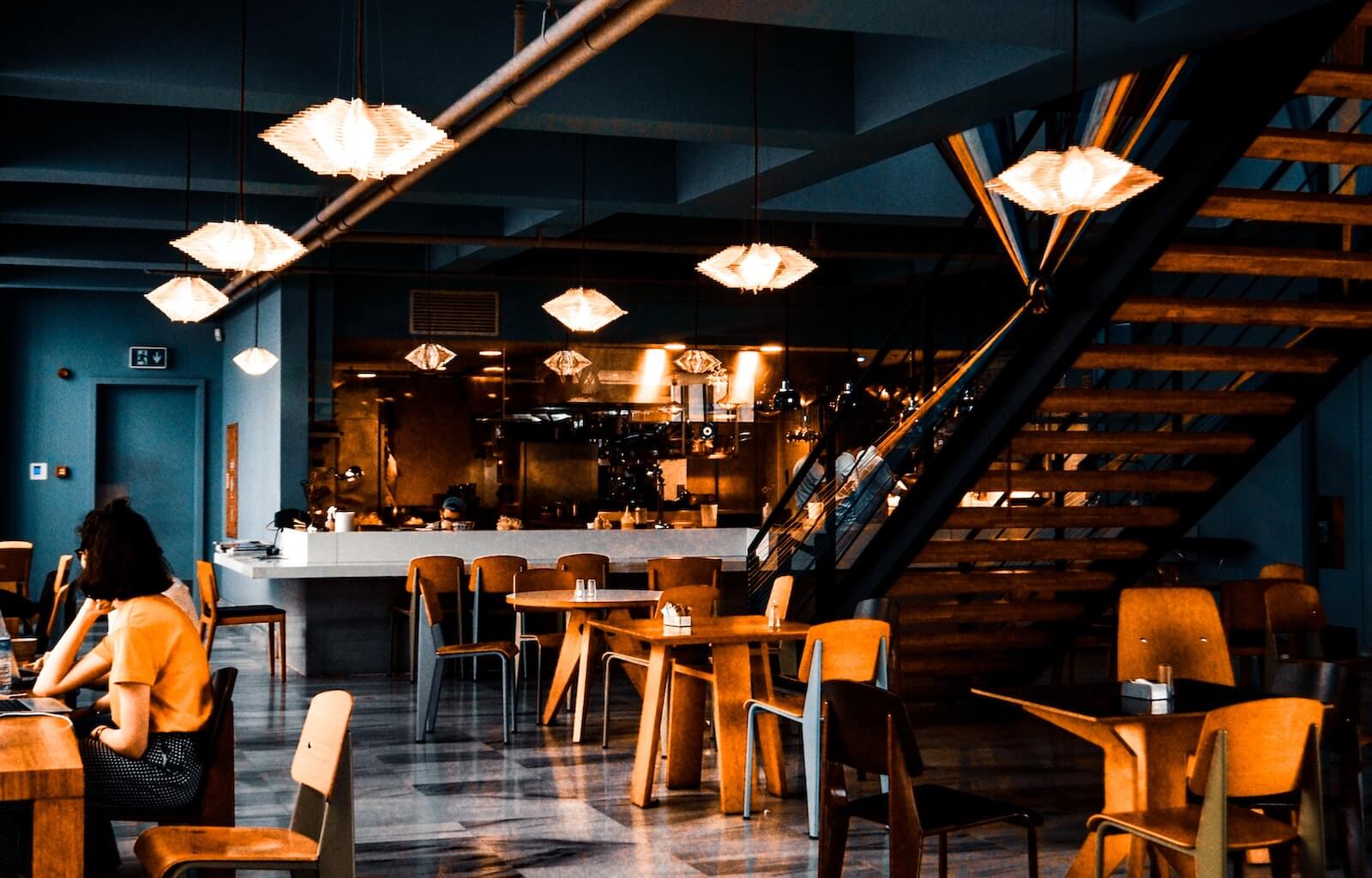 Why mood lighting matters in office design and fit out
We've spoken many times before about the invaluable benefits of getting as much natural lighting in your workspace as possible – but mood lighting can have a significant impact too. Below, we explore some of the reasons why we'd recommend incorporating this type of lighting in your next space transformation before going on to look at where this can be done most effectively.
Designing for different personalities
No two employees are the same and that's because each of us has our own personality and our own preferences when it comes to working habits. For those people who prefer to work in more ambient surroundings with the more casual furnishings and low-tech resources that this often comes with, mood lighting will be a welcome addition.
Providing a variety of spaces that people feel happy and comfortable working in will then have a positive impact on morale, motivation, productivity and wellbeing.
Read more about the four different workplace personalities >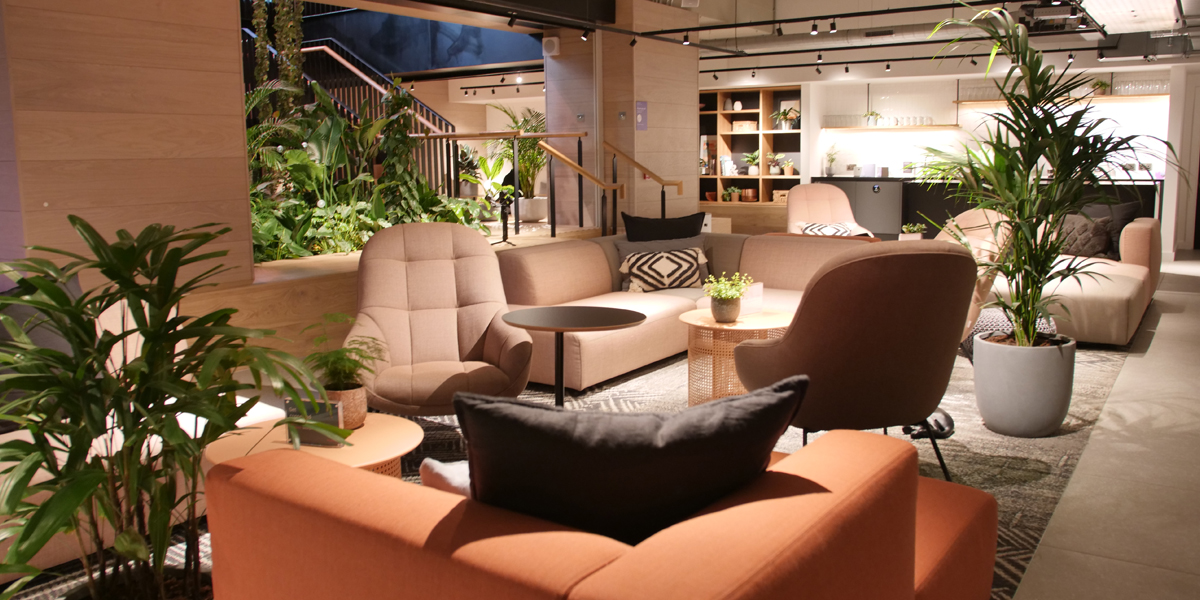 Zoning space functionality
When it comes to open plan spaces without walls – which many workspaces are nowadays – it can be tricky to zone different settings and 'microenvironments'. Lighting is an innovative way to section off spaces and indicate what that setting could (or should) be used for.
For example, you might use mood lighting in a space that people can use for focus and concentration or rejuvenation.
Inclusive space design
This is closely linked to designing for different personalities in the workplace but with the increasingly diverse workforce, inclusive office design is now more important than ever. Mood lighting will enable you to create spaces with lower levels of light and a more ambient atmosphere. This will support those that struggle with bright lights, aiding better cognitive wellbeing and performance.
Where to use mood lighting in a workplace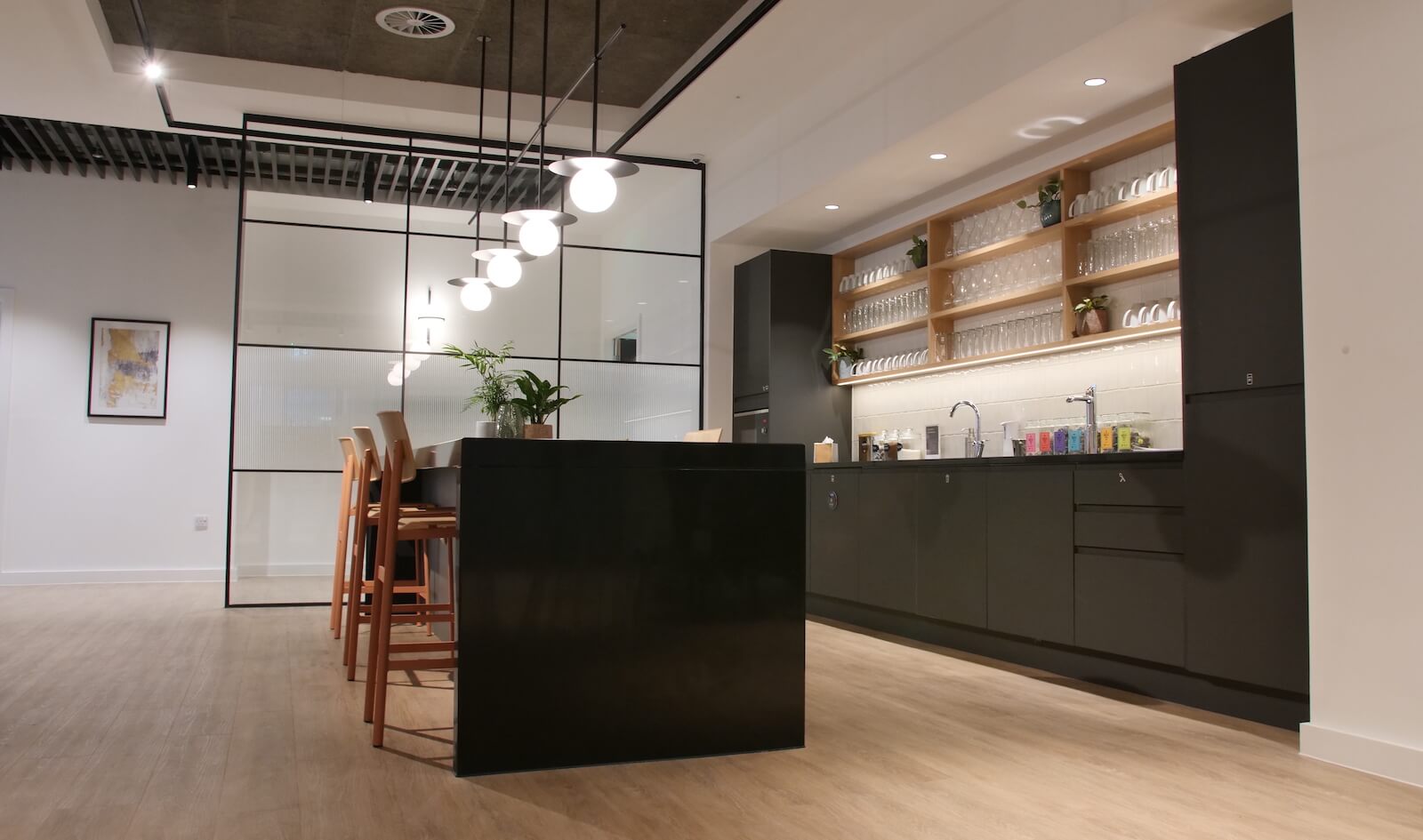 Despite having many benefits, mood lighting isn't going to be suitable for all settings within the wider ecosystem of the workspace. When incorporating mood lighting at home, you wouldn't necessarily need to create a low-lit ambiance in a home office or a utility space, for example. The same applies when it comes to office design – mood lighting isn't going to lend itself to the functionality and requirements of every single space.
Here's where would recommend implementing mood lighting as part of a wider workspace design scheme:
Rejuvenation spaces such as an office bar or a games room
On-site gym or yoga studio
Any areas that double-up as an event space
Workplace kitchen
Social spaces designed for casual meetings or off-the-clock interaction
Presentation spaces
Top tip: choose light fixtures such as lamps and dimmer switches that provide you with flexibility when choosing light levels. That way, you can reap the benefits of both regular lighting and more a more ambient glow.