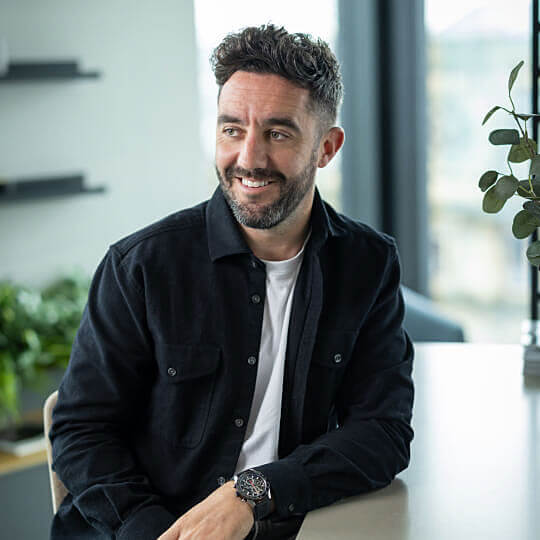 By Chris Penketh
Sales Director
Published
16th May 2022
Category
Insights
After-work drinks are a tale as old as time and the benefits clear. It's more than just a pint at the pub or a glass of wine at the bar – it's relationship-building, rejuvenation, cross-team communication and part of a better work-life balance. After-work drinks are part of an extended company culture. But what about when the bar comes to you?
Office bars are something we're seeing more and more of of late. In fact, we've kitted out a number of office bars for multiple Penketh Group clients over the past couple of years.
But what are the benefits of introducing a bar into the workplace? Is it all just a novelty trend? Or is there a benefit for things like productivity, employee wellbeing and staff retention?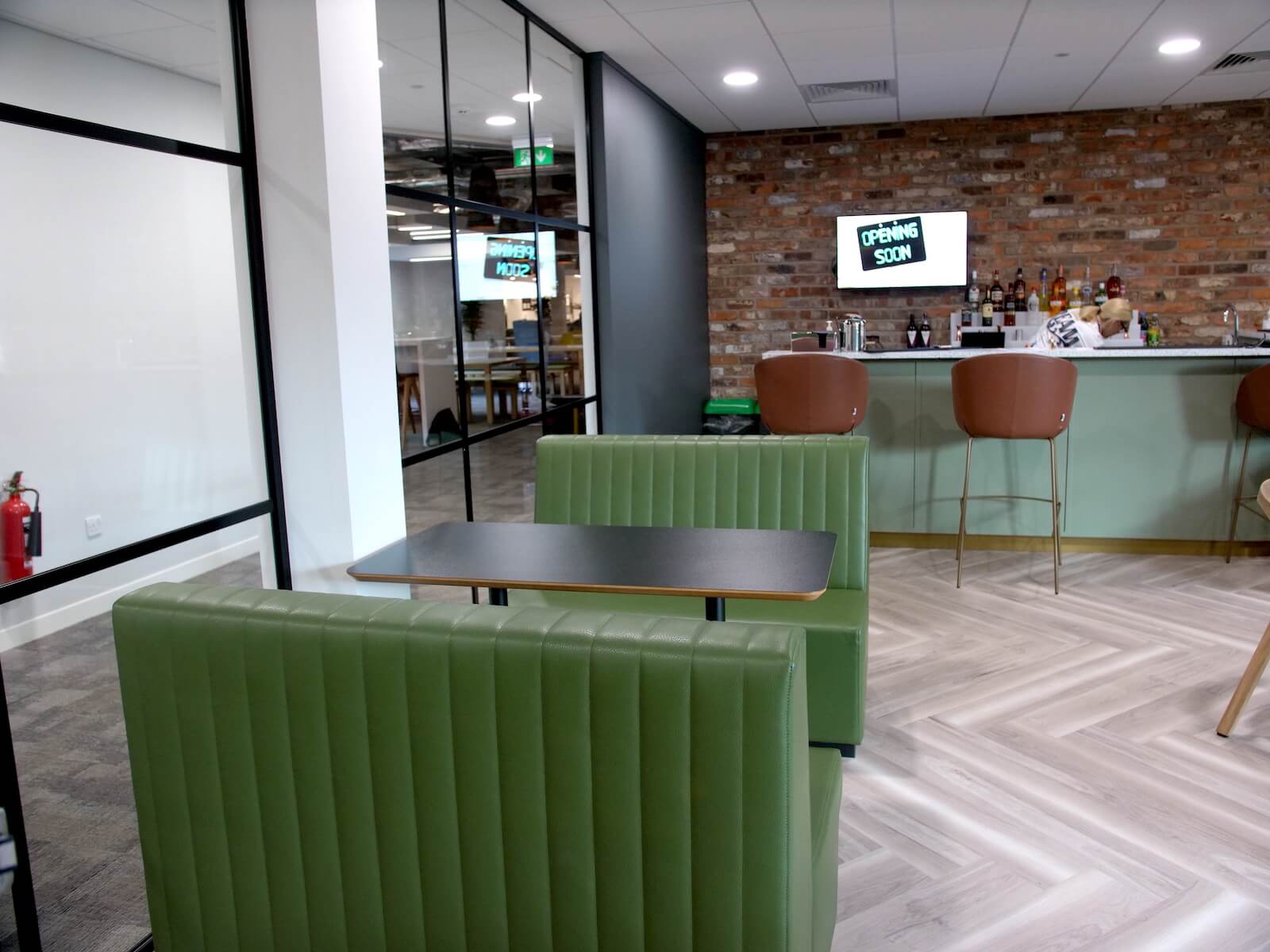 We're firm believers in the latter. We believe that with careful design considerations and expert planning, an office bar has the potential to add a great deal of value to the working environment.
In this blog post, we explore the benefits of workplace bars and some recommended considerations for you to mull over if it's something you're thinking about implementing in your next office fit out project.
Six benefits of having an office bar in your workspace
Cynics might say that introducing a bar into the office is nothing more than a novelty or a ploy to manipulate employees to stay at work longer. However, with the benefits outlined below, we want to bust these myths and shine a spotlight on the value a workspace bar can bring.
Check out the bar area we recently installed as part of a workspace transformation for Ombudsman: 
View this post on Instagram
Team-building and social capital
With the right design and fit out elements, traditional parts of a workspace have the potential to cultivate strong social capital. An office kitchen, for example, is the perfect multifunctional setting where space-users can come together to socialise and collaborate in more casual surroundings.
An office bar offers the same kind of benefits by providing a place for employees to build and nurture relationships outside of structured work. This will not only foster a happier, healthier workforce, this relationship-building will also translate into better teamwork and idea-sharing. Plus, it will also help cultivate a strong sense of community and belonging.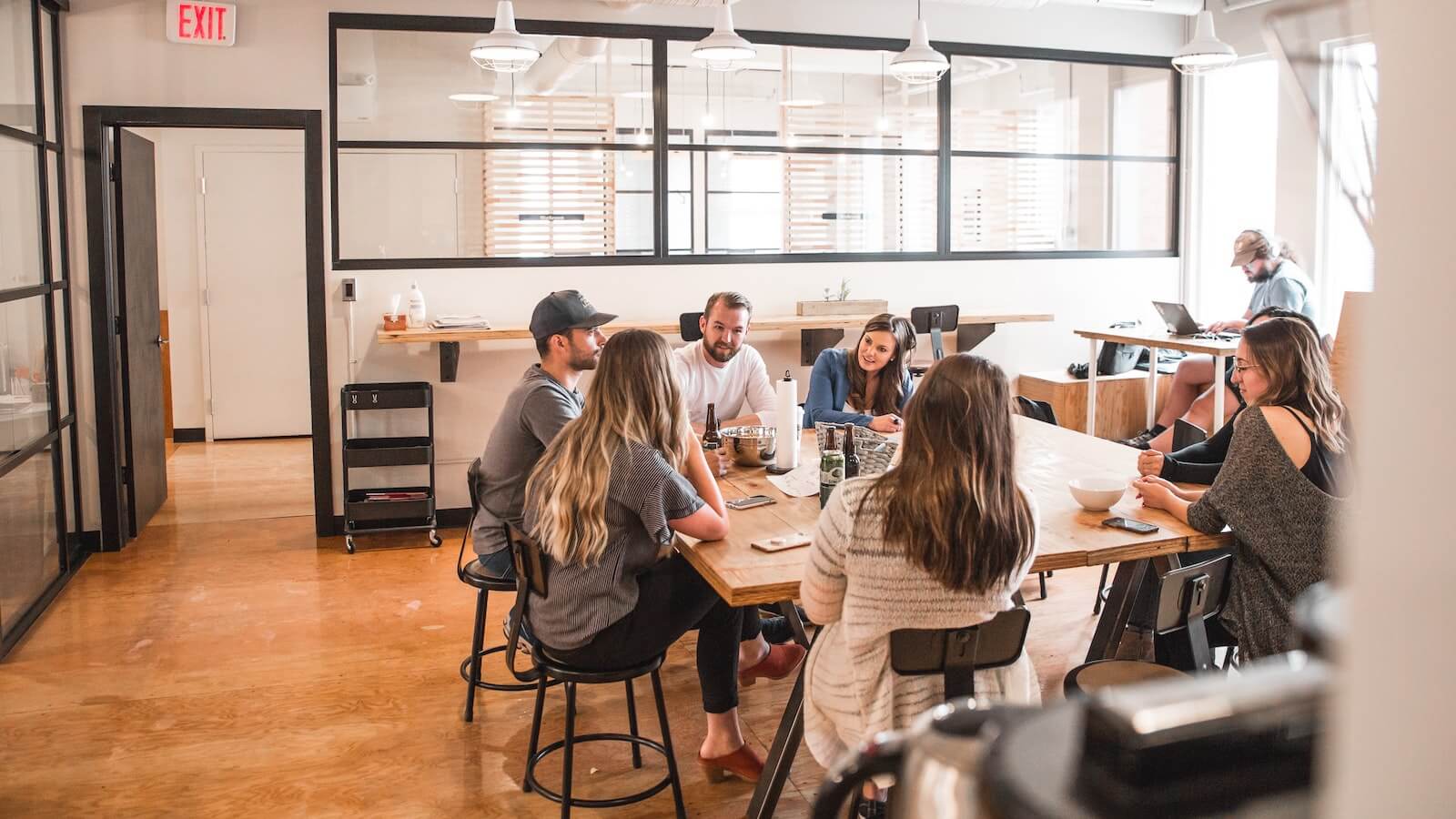 Catering to multiple different workplace personalities
For some people, this kind of relaxed, non-conventional environment is the perfect place to flourish – and a lot of this comes down to personality. For extroverts who enjoy being in dynamic, social environments, an office bar can actually prove to be a pretty productive place for casual idea-sharing and impromptu collaborative conversations.
For this reason, having this kind of setting as an alternative to traditional meeting rooms and dedicated collaboration spaces may very well return more than just fun and morale on your investment.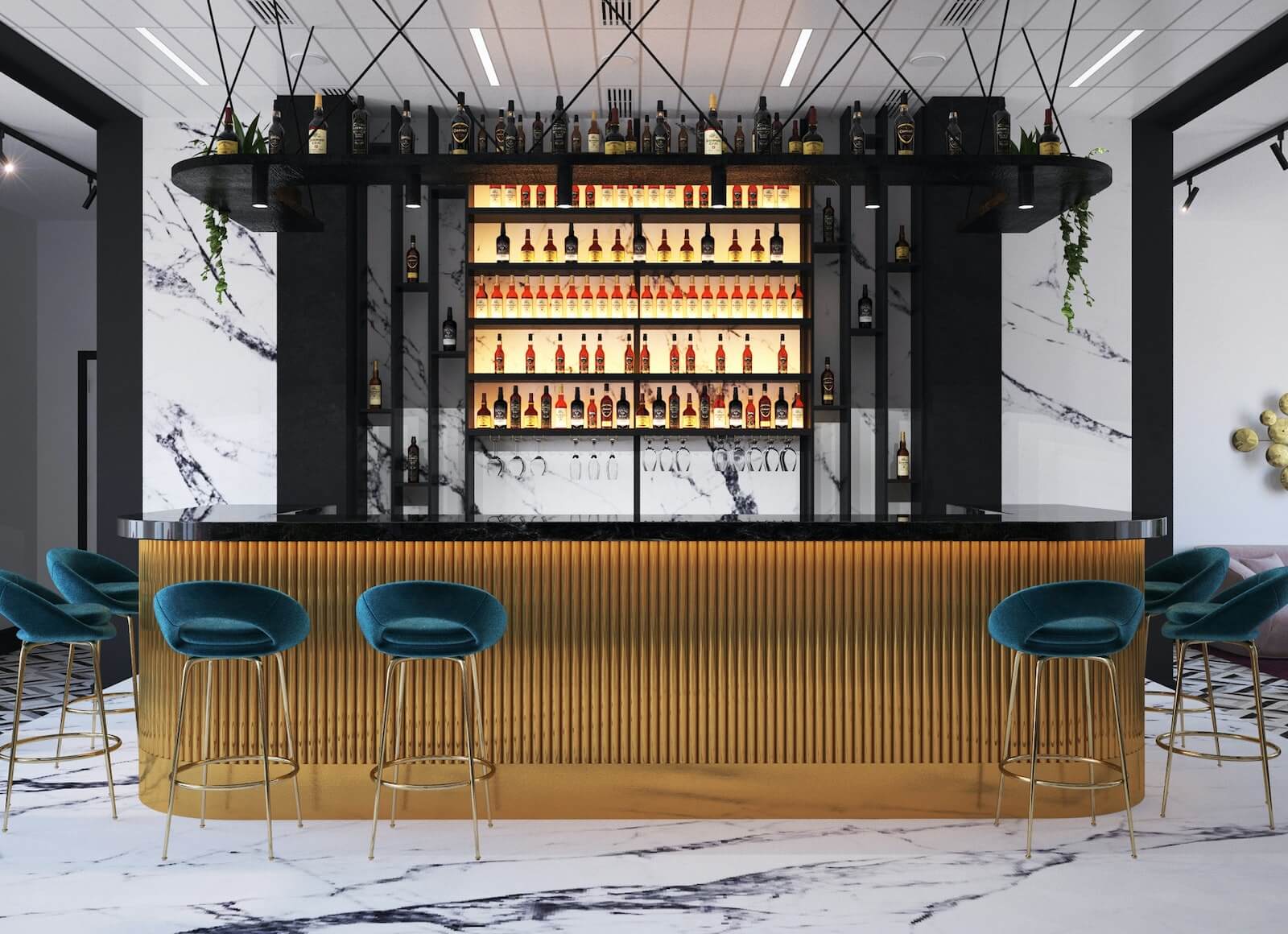 Keep reading for more on how to facilitate the four different workplace personalities >
Encouraging remote workers into the office more regularly
With the rise of flexible working and working from home, employees have more choice and control over whether or not they choose to come into the office. Introducing a progressive and modern setting like an office bar into the working environment can create the kind of excitement and buzz that encourages people into the office more often.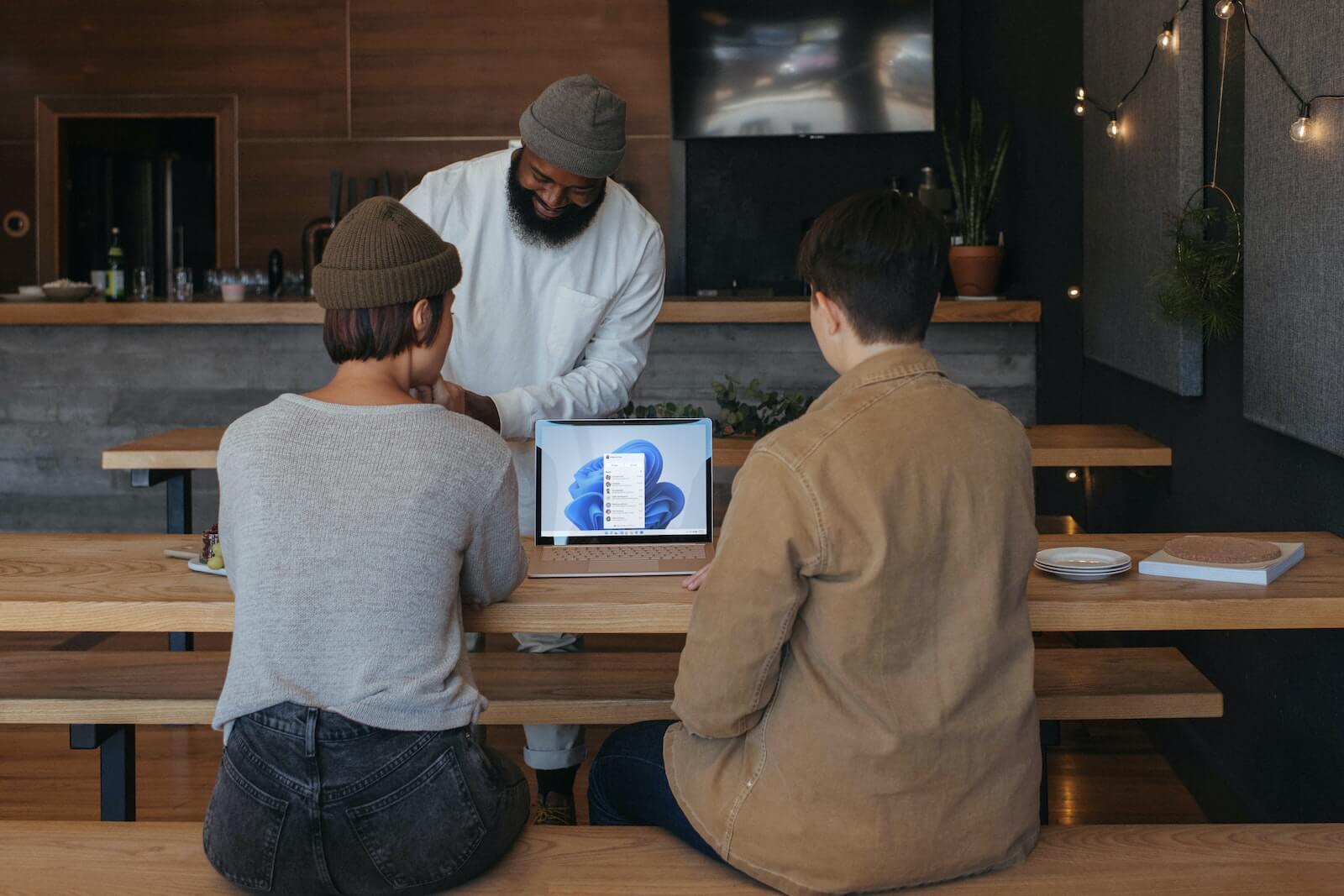 Read more about how to make the office a destination of choice >
A great place to host external meetings
As well as providing an alternative space for internal sessions and collaboration, an office bar is also the ideal, non-traditional setting for external meetings – where appropriate. It provides a great place to host clients and other companies, without having to entertain them in expensive bars and restaurants elsewhere. Having an office bar also means you've got a ready-made event space to hand, which can help save significant costs when it comes to hosting events.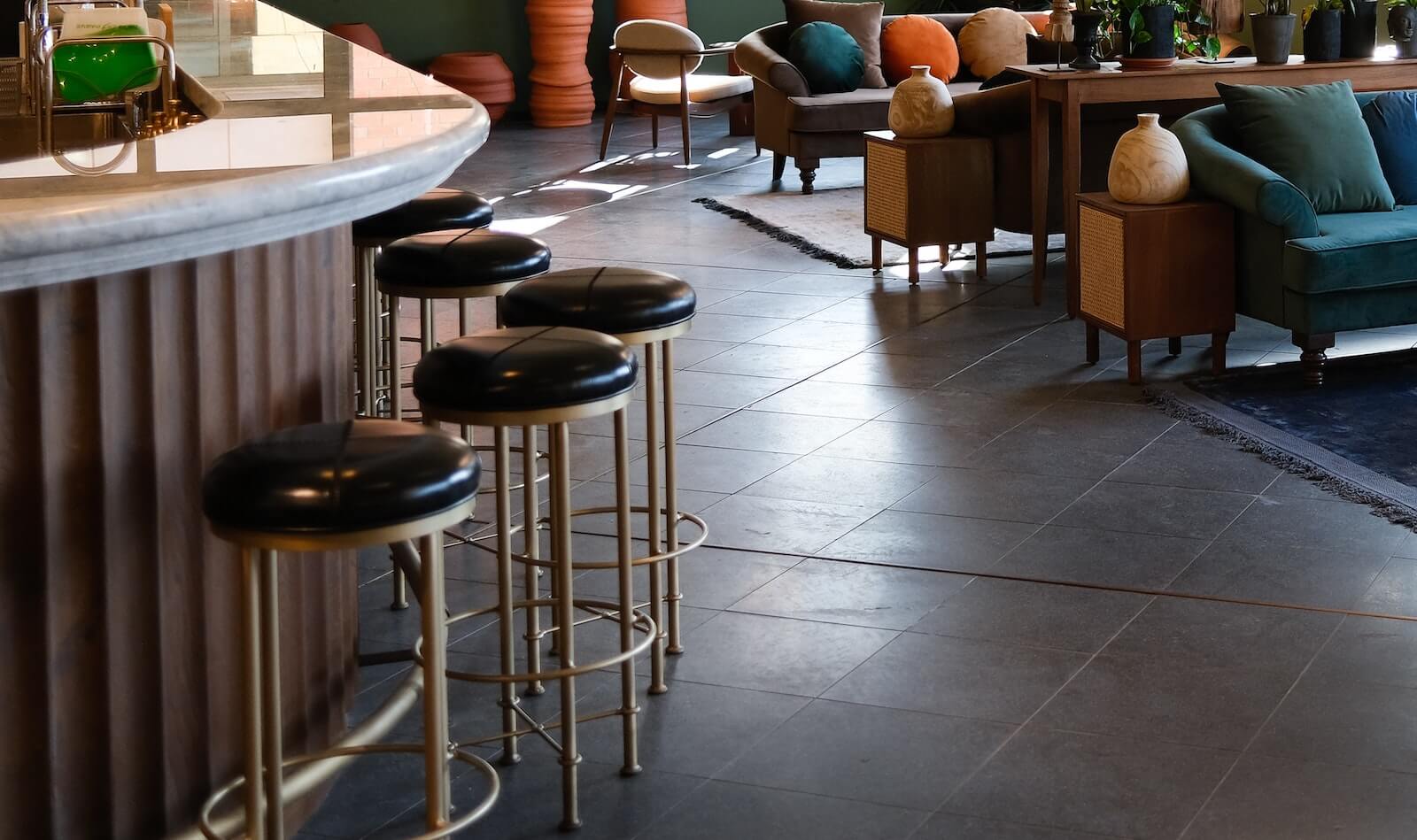 Important things to consider when it comes to office bar design
Although there are many benefits that an office bar can bring to a workspace and the people that use it, there are some things you'll need to consider before including it in any fit out or design scheme.
Don't do it if doesn't suit your space
If you've got a small office with minimal square footage, an office bar might not be the most viable design element. Where available space is modest, it's all about prioritising what employees need most and in a majority of cases, an office bar falls on the nice-to-have list rather than being grouped with the necessities.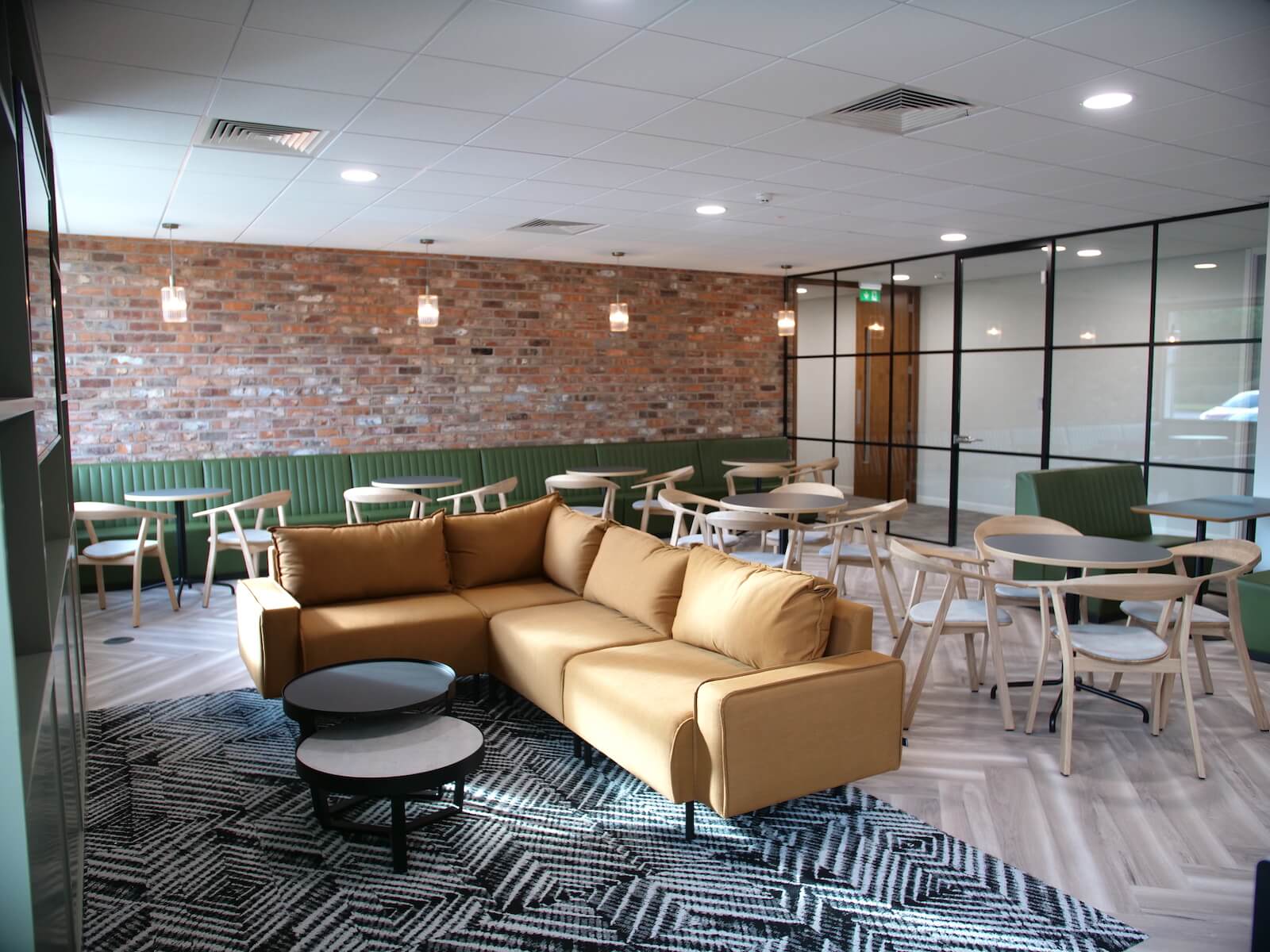 Read more about how to make a small office work harder >
It shouldn't come at the cost of other functional resources or settings
Again, if you've only got a small office, it's probably not a wise idea to prioritise an office bar. Where space is limited, you need to make sure you've got other, more critical resources and settings covered first. Never install an office bar at the expense of things like collaboration spaces, privacy zones or meeting rooms.
Consider the startup and upkeep costs – do they fit in your budget?
Another crucial thing to think about as well as the space you have available is your budget. In the same way you need to prioritise space for the most functional design and fit out elements first, you also need to do this with your finances. Installing a bar calls for new furniture like bar stools and the bar itself, as well as optics, soft seating and integrated tech such as screens and speakers.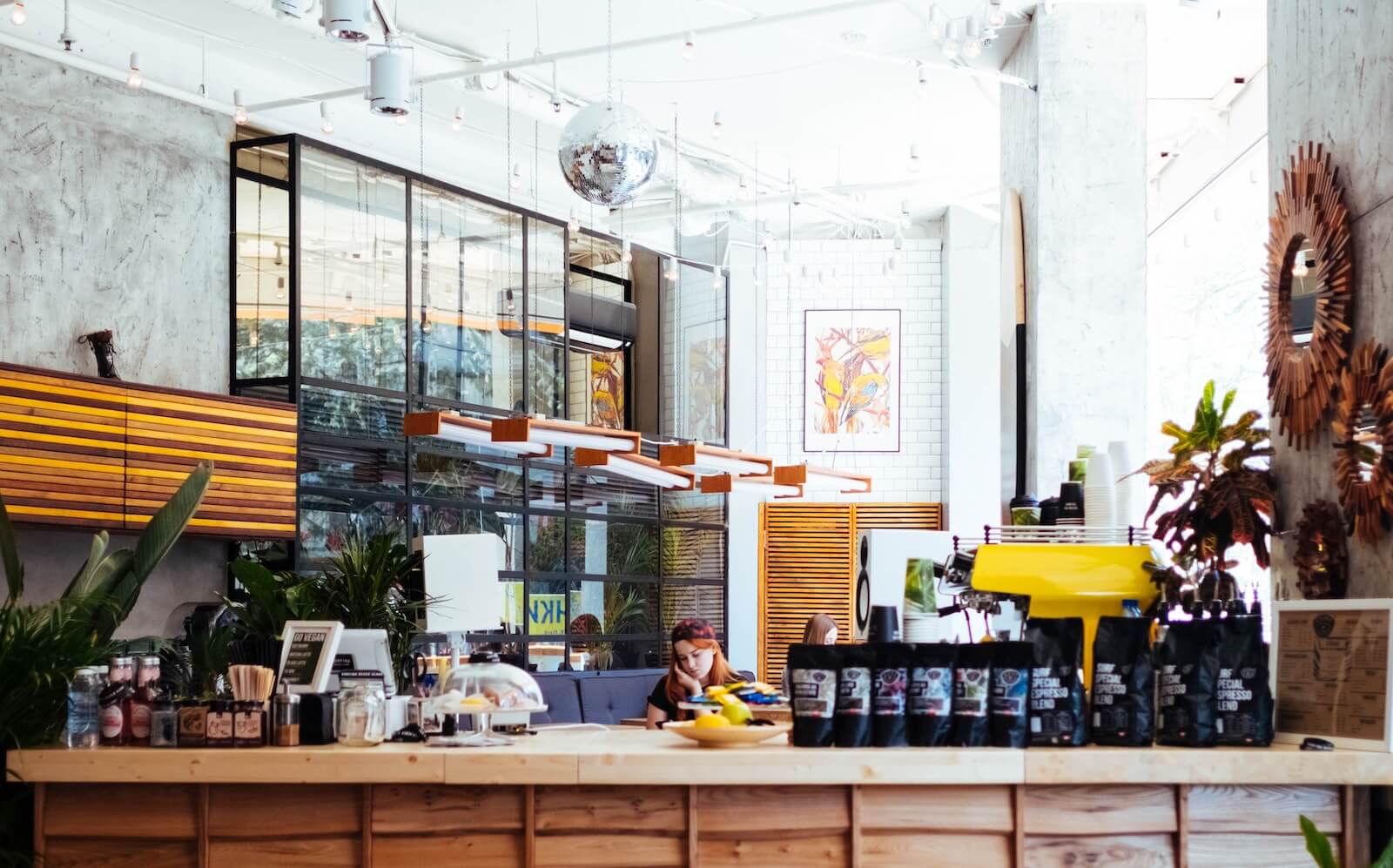 Plus, there is also the cost of maintenance to consider – the fridge isn't going to fill itself! That said, if an office bar helps you to attract and retain more staff, your recruitment costs could be offset.
Think about your acoustics carefully
An office bar area is going to get loud and lively by nature – and there's nothing wrong with that. However, it's essential to consider some acoustic elements to control noise levels in the workplace, especially if the office is open-plan. You wouldn't want your Friday night drinks disturbing the concentration of someone who's working late on an important deadline.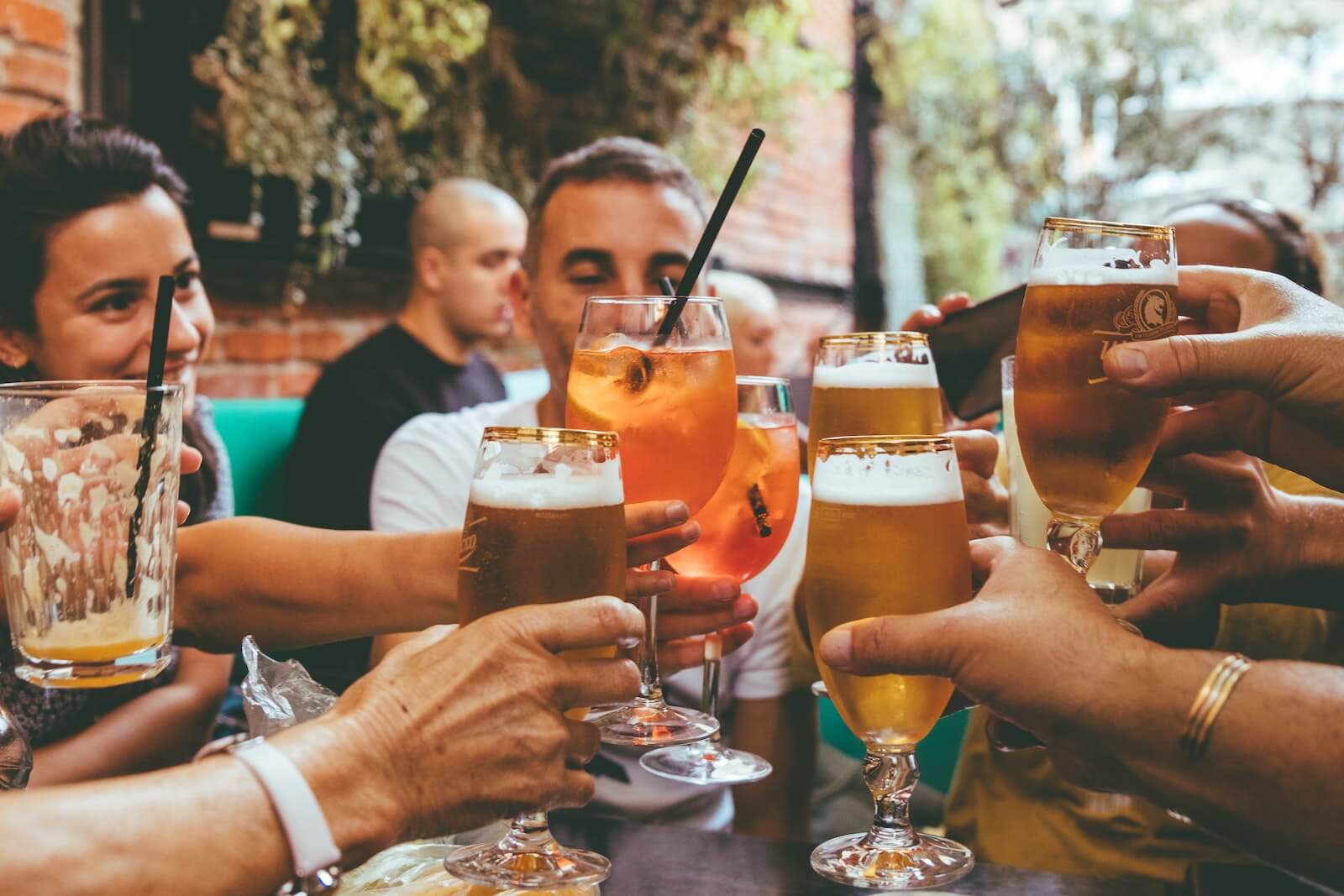 Remember, the space needs to be used professionally to add real value
Last but certainly not least is to remember that an office bar needs to be used professionally and sensibly if it's going to add true value to the workspace. So if you are going to introduce a bar area into your working environment, it could be worth implementing and circulating an alcohol consumption policy to ensure professionalism.