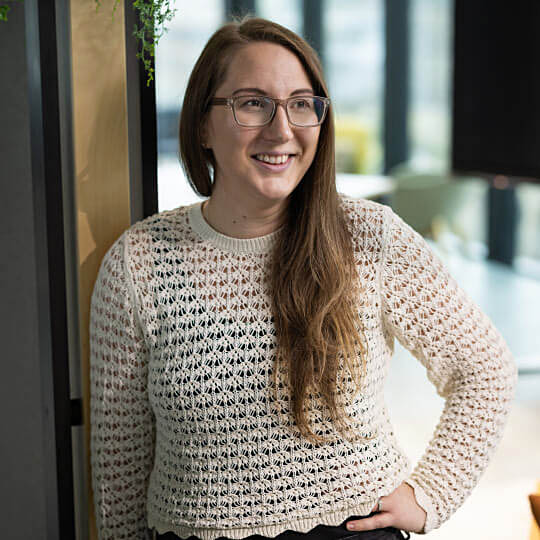 By Shelley Hatton
Workplace Designer
Published
9th April 2022
Category
Insights
Since 1992, April has been historically known as Stress Awareness Month – a time carved out to raise awareness around the causes, consequences and cures for stress. So, in honour of shining a spotlight on the important issue of stress, we explore how considered workplace design can have a positive impact on people's mental health and wellbeing.
Our physical environment and the surroundings we're in have a profound impact on our emotions, cognition and yes, you guessed it, stress levels. This theory applies wherever you are, even when you're not conscious of it, whether that's at home, out at the shops or at work.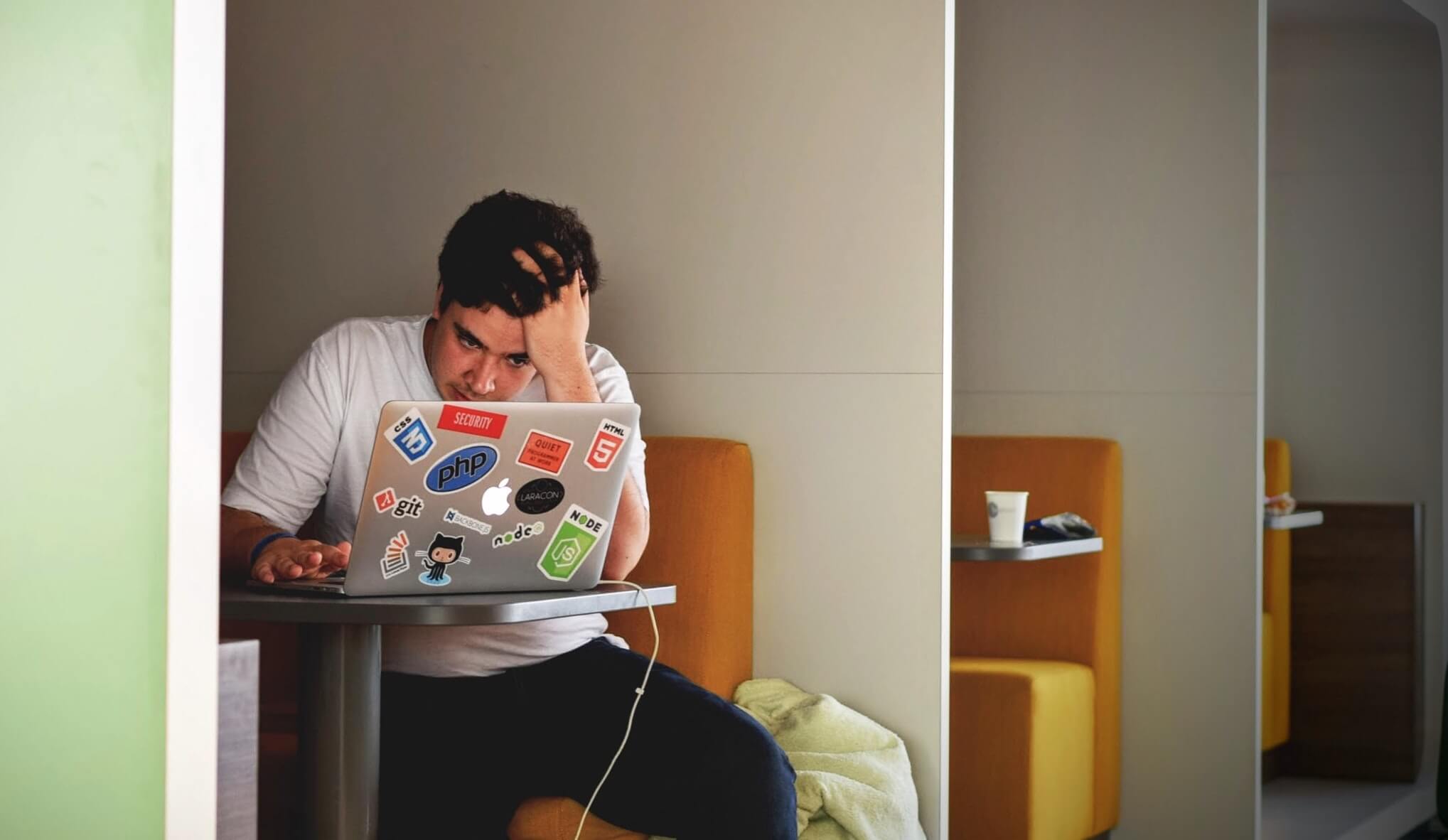 That's why considering ways to reduce and manage stress is so important when it comes to creating an interior design scheme. Where the workplace is concerned, this can be done in a number of ways, some of which we're going to delve into here, including:
Facilitating hybrid and flexible working
Prioritising inclusive design and fit out
Making sure there is adequate privacy
Supporting social capital
Equipping different modes of work
Supporting a healthy work-life balance
Before we take a look at each of these in more detail, however, it's worth pointing out here that minimising stress and optimising wellbeing through workplace design largely boils down to one thing: offering people more choice and control.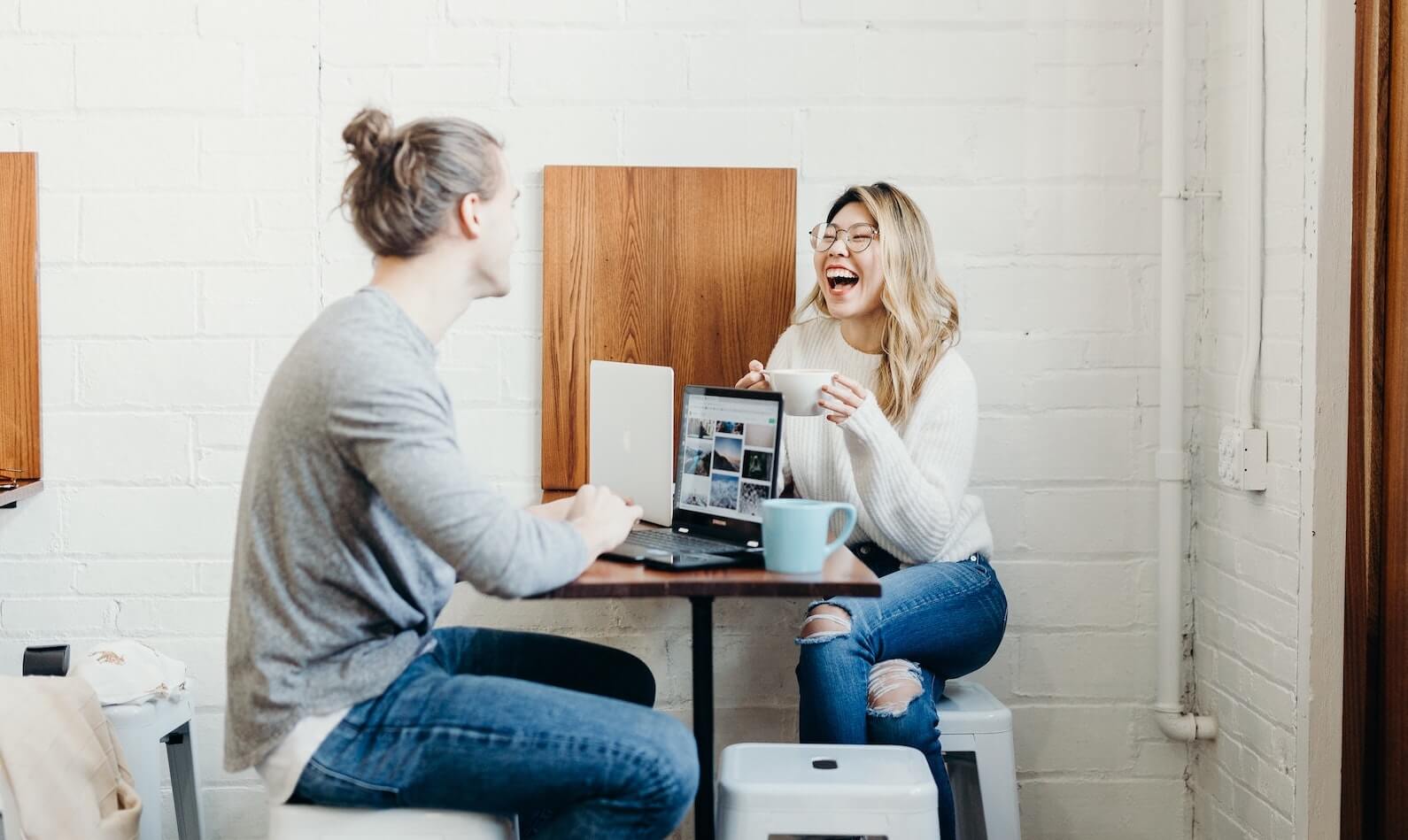 When employees feel that they have choice and control around where, when and how they work, they feel more empowered, more autonomous and therefore more engaged and much happier. When employees feel restricted, controlled or limited by their working environment, this cultivates feelings of negativity and consequently, higher stress levels.
So you'll notice that, as we explore the various points in this blog post, providing choice and control is the overarching solution to keeping stress at bay through workplace design and fit out.
Facilitate hybrid and flexible working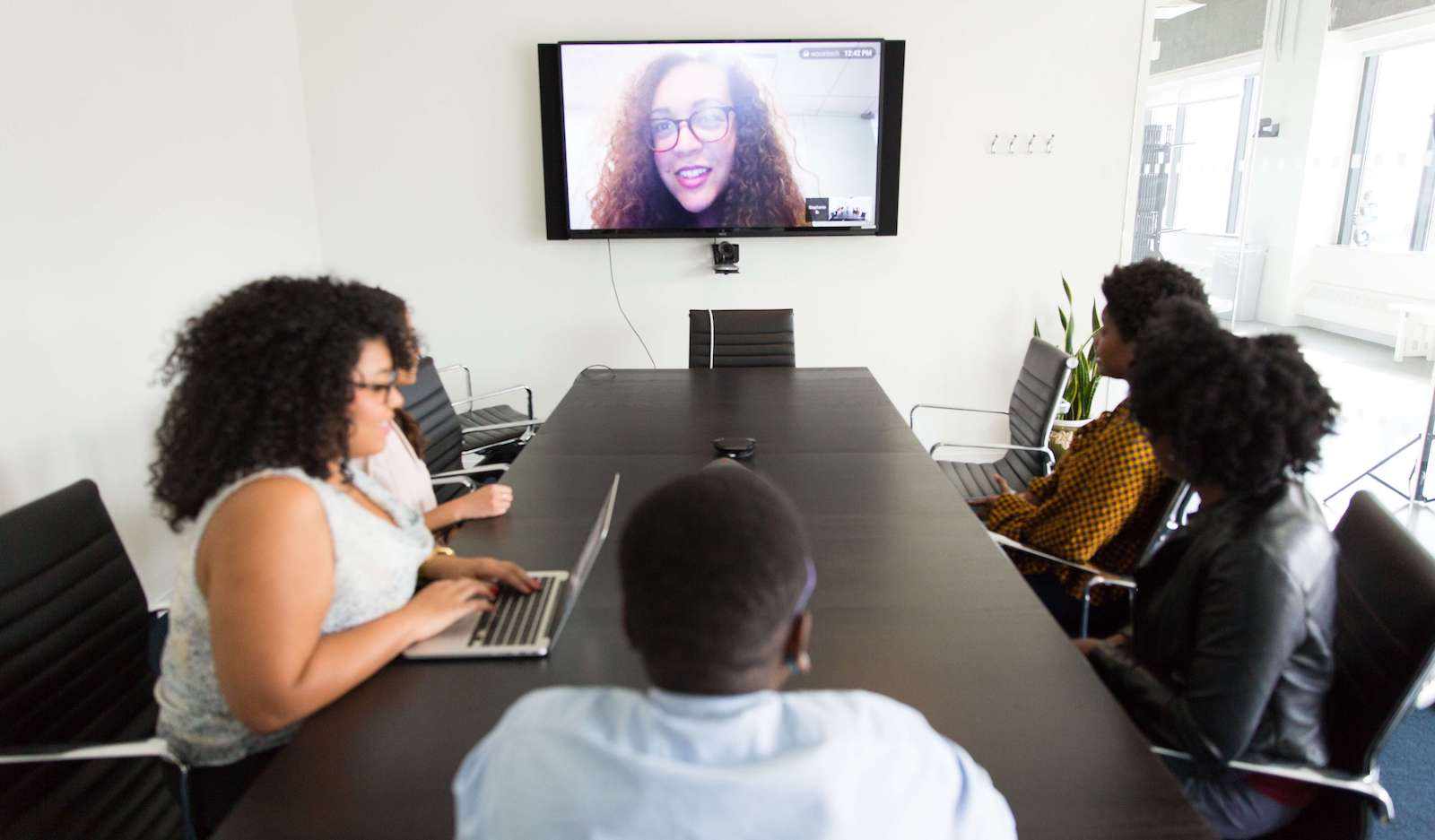 In today's modern, fast-paced world, most of us are spinning multiple plates all of the time. It could be looking after children, taking care of pets, running a side hustle or a volunteer project outside of work – whatever it is, the employers who will retain loyal staff are those who respect this.
One of the most effective ways to show consideration of this and to help reduce the high pressure of life's juggling act is to facilitate hybrid working. This means employees are able to choose whether they work in the office or remotely to help alleviate stress and nurture a happier workforce.
Good video conferencing resources, dedicated 'Zoom rooms' and a move away from assigned desking are all great ways to make flexible, blended working work for your business.
Social spaces and collaborative spaces are also key to ensuring people maintain relationships even when they're dispersed across remote and resident working.
Make inclusive design a top priority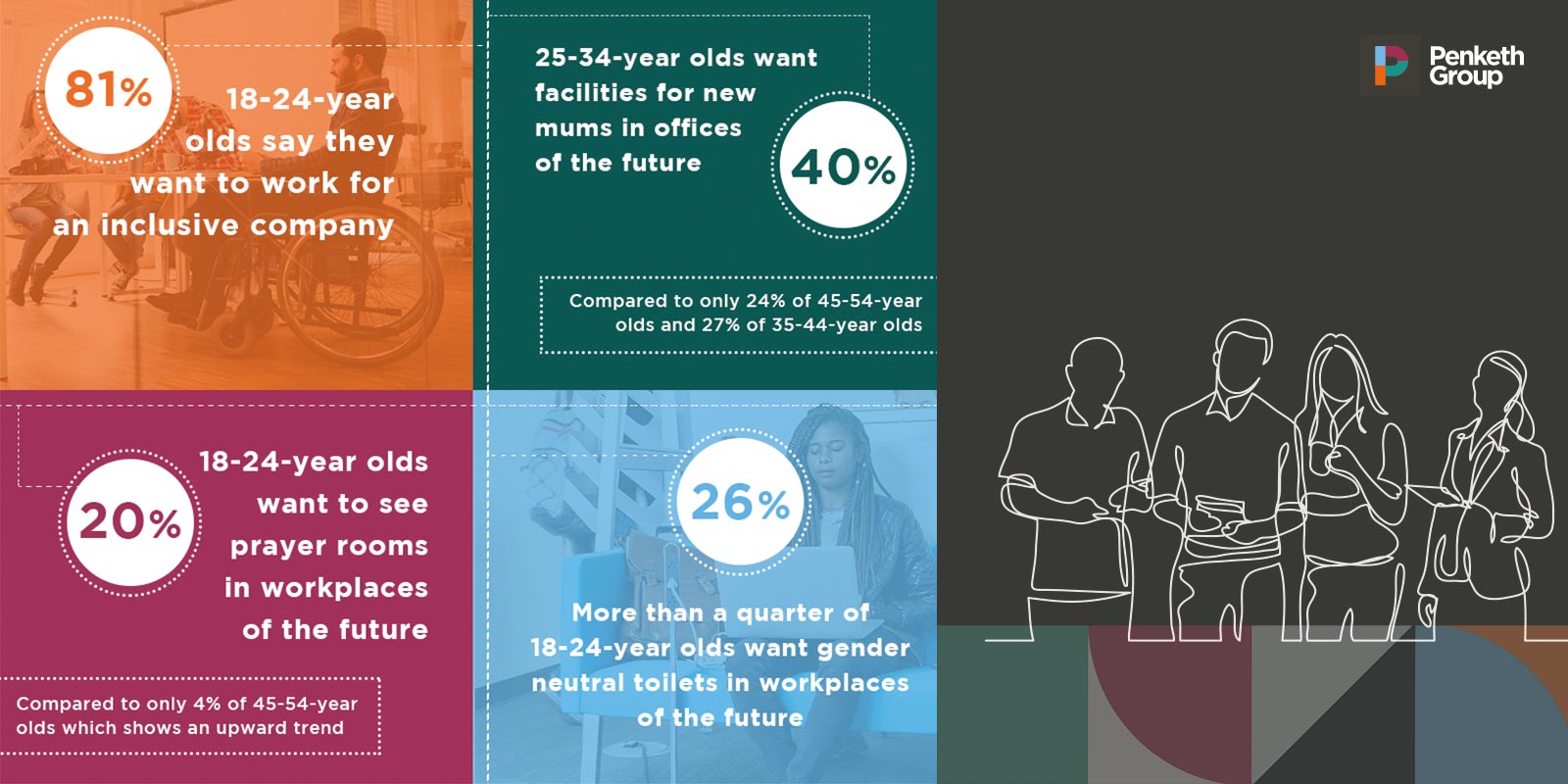 Historically, the traditional office space hasn't been very inclusive of a diverse workforce. Physical restrictions and mental health haven't been conventional considerations when creating office design and fit out schemes.
Poor acoustics, narrow walkthroughs and a lack of space diversity are common examples of workspace design features that now need to be prioritised in order to foster an inclusive environment. Failing to do so can breed unnecessary stress in employees who experience physical or mental limitations.
Download our Inclusive Workspaces report to find out more >
Provide adequate privacy in the workplace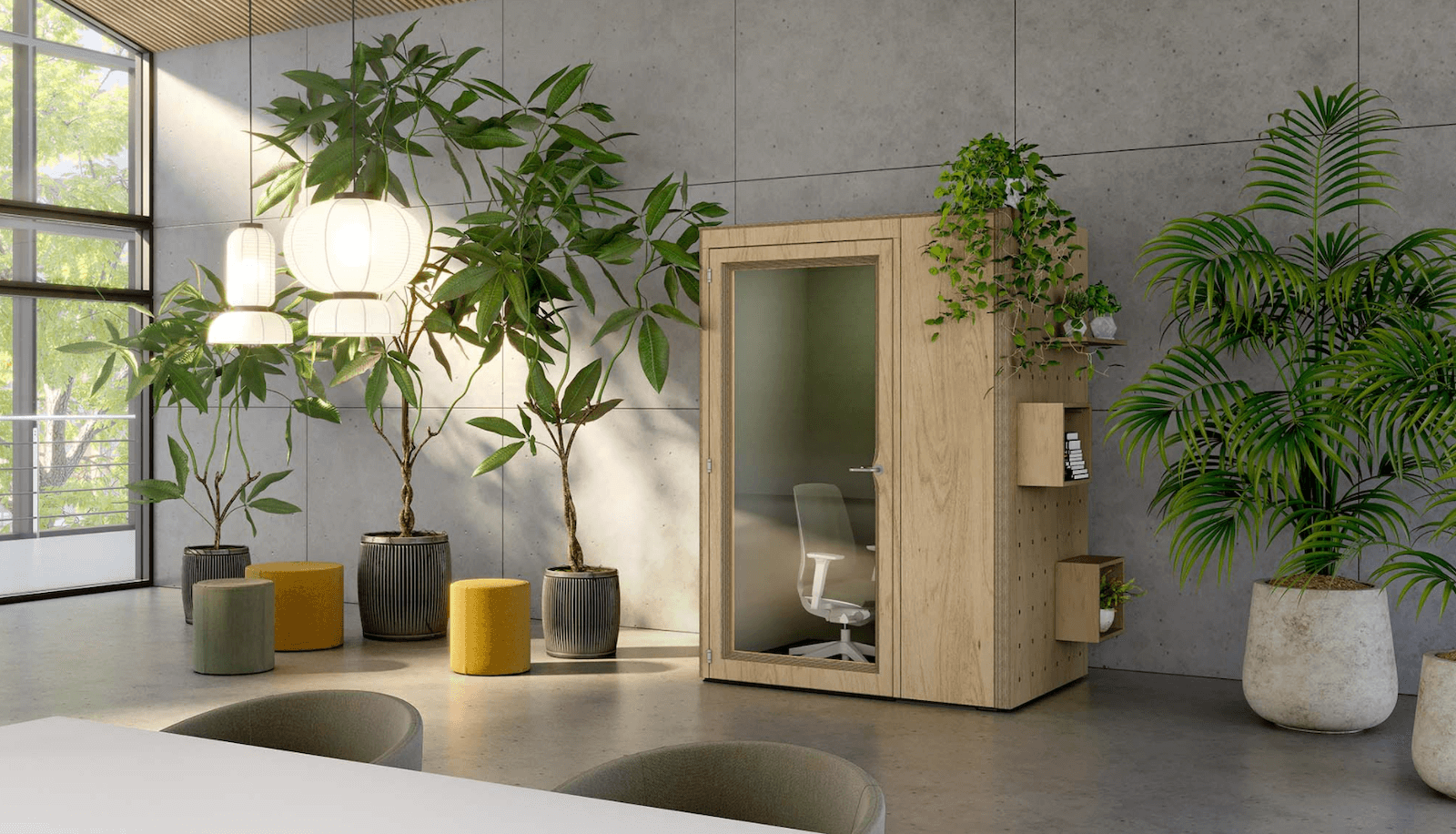 A lack of privacy has been an ongoing workplace issue linked to compromised wellbeing for many years but one that most businesses are now well-equipped to resolve.
When employees can't find privacy in the workplace due to a lack of enclosed or shielded environments, or even high noise levels due to a lack of acoustic control, this can be extremely stressful. A lack of privacy means limited opportunity for private meetings, confidential conversations, personal phone calls, or individual focus time.
Ensure that when planning out space configuration and deciding what furniture and resource will be in the space, privacy is one of your top priorities. Popular solutions include soundproofed meeting rooms, privacy booths, pods and acoustic dividers to reduce the travel of sound. These features are particularly effective in an open plan workspace where privacy is even more tricky to come by without the right facilities in place.
It's also worth noting that inclusive design encompasses accommodating a multigenerational workforce – this means providing both digital and analogue work settings to cater for different preferences and personality types.
Read more about how to design for both concentration and collaboration >
Support social capital and relationship-building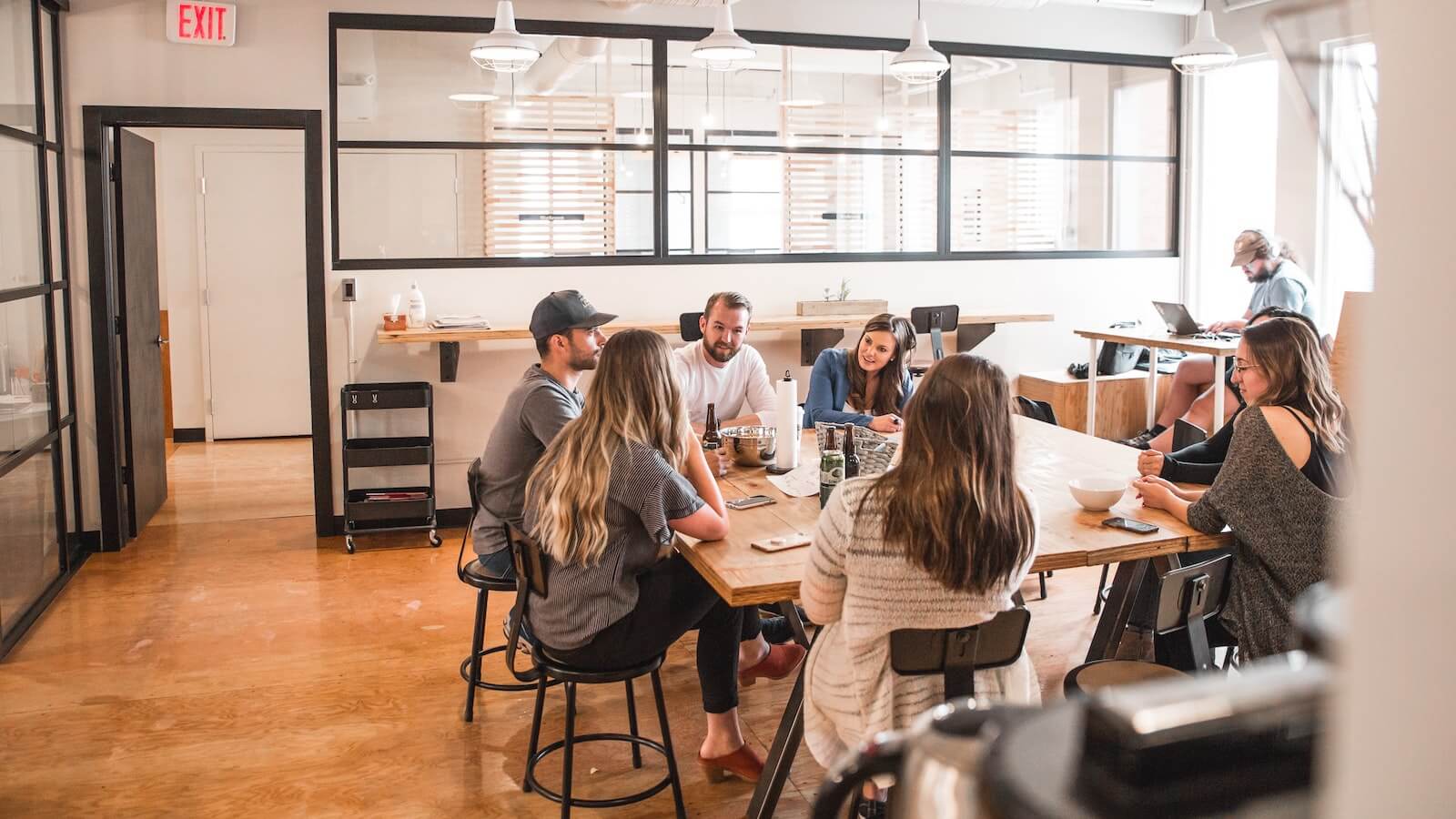 As humans, we are hardwired to seek out connection and interaction with other humans. When it comes to the workplace this, of course, includes professional interactions but also casual conversation and personal relationships outside of this.
This is what's known as social capital and is something that should be nurtured if you're looking to foster a happy workforce that feels supported and connected.
When stress levels are high, it's important to know that there is network of people there to support you and listen to you. Providing settings where people can come together, connect and communicate in a relaxed capacity is the best way to support this type of essential relationship-building. The office kitchen is the ideal way to capitalise on this.
Support a healthy work-life balance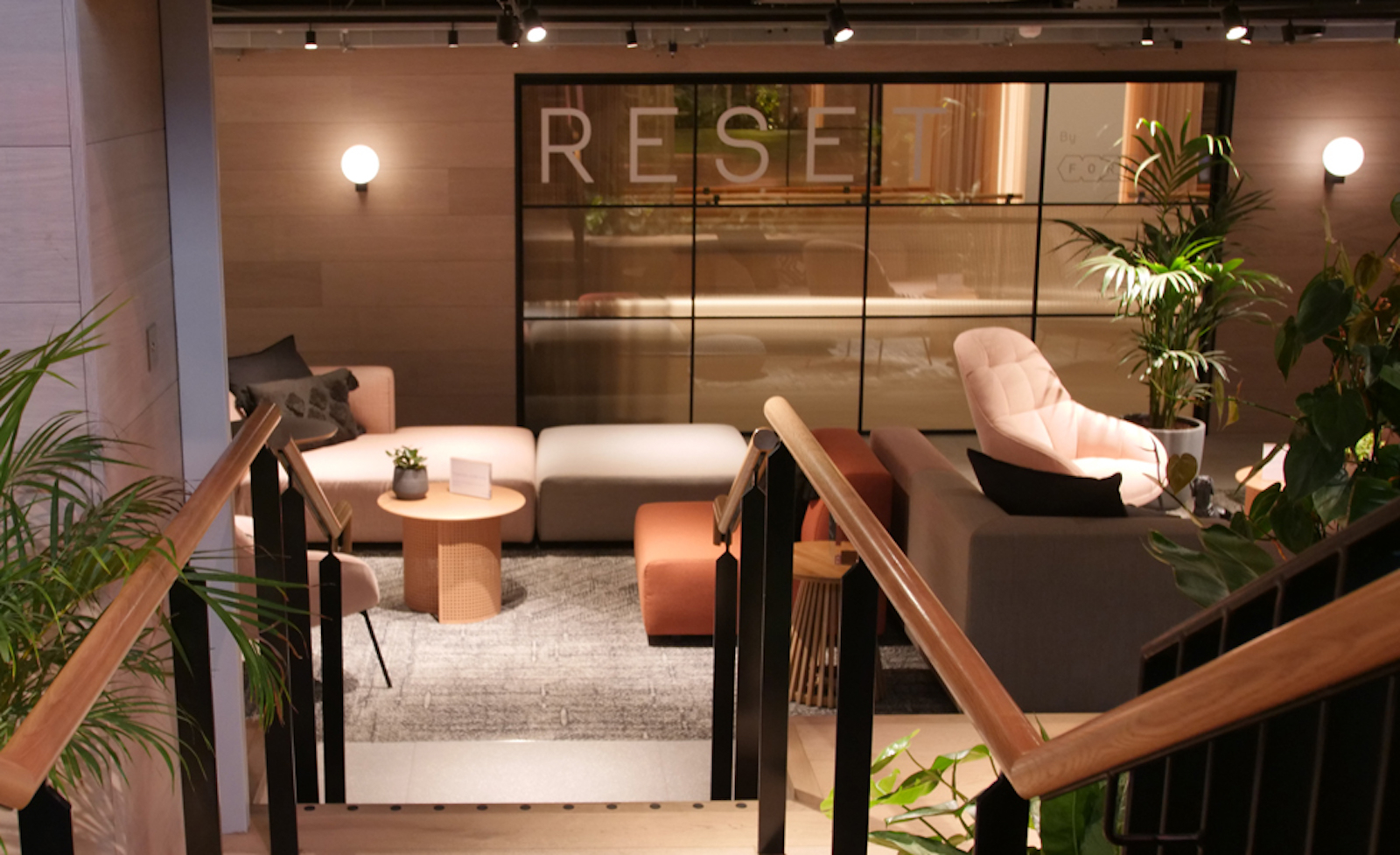 Last but by no means least, one of the best ways to reduce stress through workplace design and fit out is to make a healthy work-life balance an influential factor. When you take this approach, you can design a space that feels more like a home from home – a space that considers more than just meetings, emails, tasks and to-do lists.
Recent Penketh Group clients have incorporated elements such as yoga studios, fitness suites, quiet rooms and office bars to help employees relax and rejuvenate regularly. After all, relaxation is one of the most proven remedies against stress so it's vital to integrate this into our working environments.
This approach is what will make your office a destination of choice.