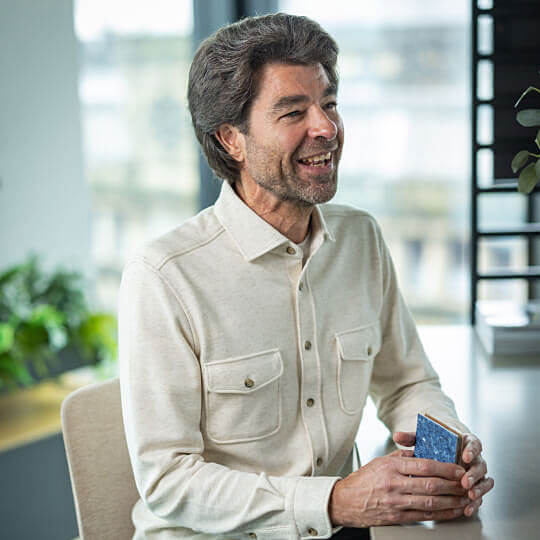 By Paul Mann
Furniture Project Director
Published
6th April 2023
Category
Blogs
In the first of our Product Spotlight series, we introduce you to Hemp Fine and Hemp High, Mixology North21 Product of the Year Finalist in the Loose Furniture category and a triumph for sustainable furniture innovation.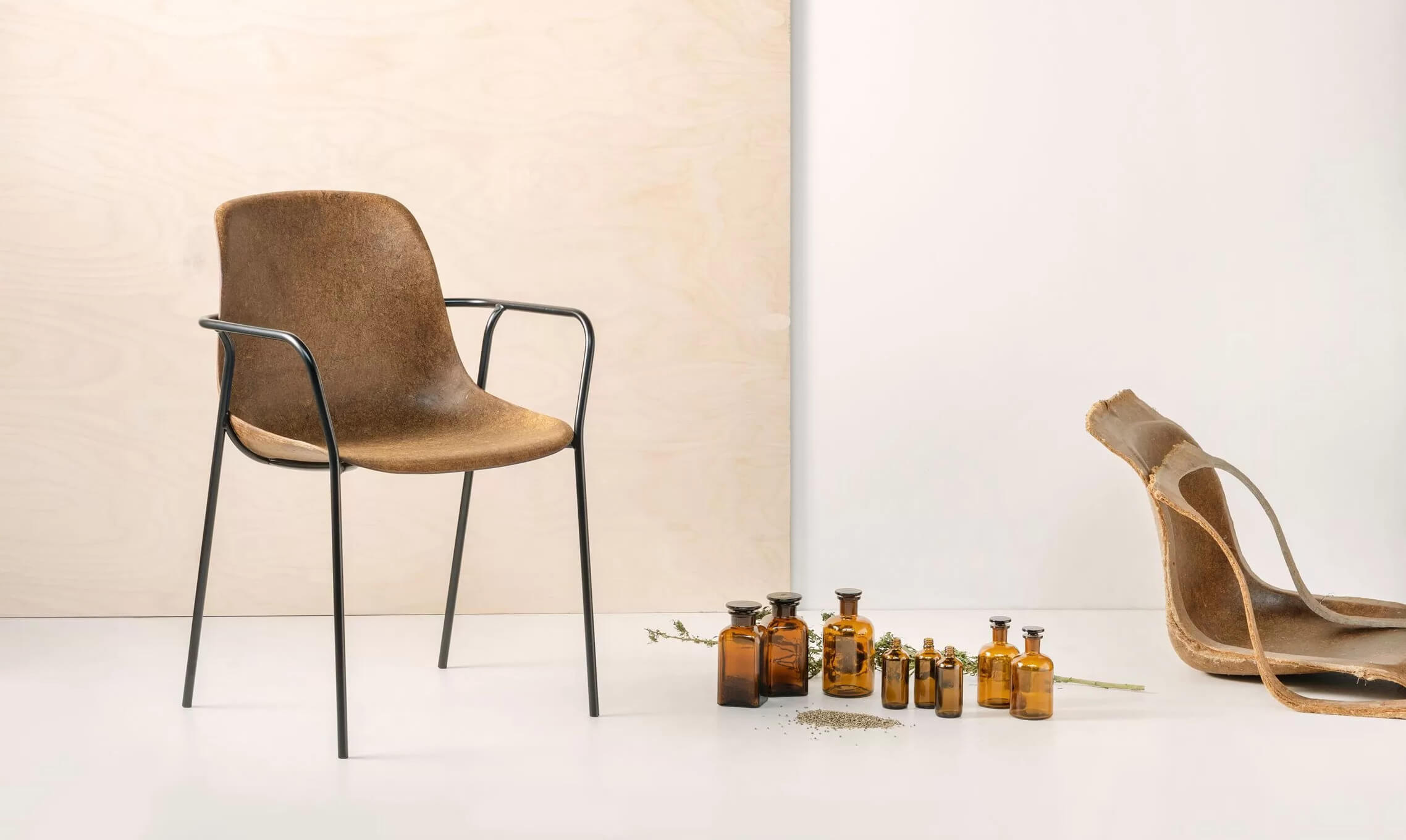 'The most sustainable chair ever!'
Yes, that's right, introducing: 'the most sustainable chair ever'. The Hemp chair series from Nomique, designed in collaboration with Vepa and Plantics, is a milestone product in the world of circular furniture.
The Hemp chair is 100% biodegradable, 100% plant-based, 100% biological and 100% recyclable which means it's also infinitely reusable.
Its materials absorb carbon dioxide, giving this product a negative CO2 footprint, making it an incredible choice for anybody looking to make their furniture portfolio more eco-friendly.
It combines raw hemp and plant-based bio-resin to produce game-changing furniture that is as durable and robust as it is stylish and sustainable.
The exciting and innovative design goes where no other chair design has ever been able to go before.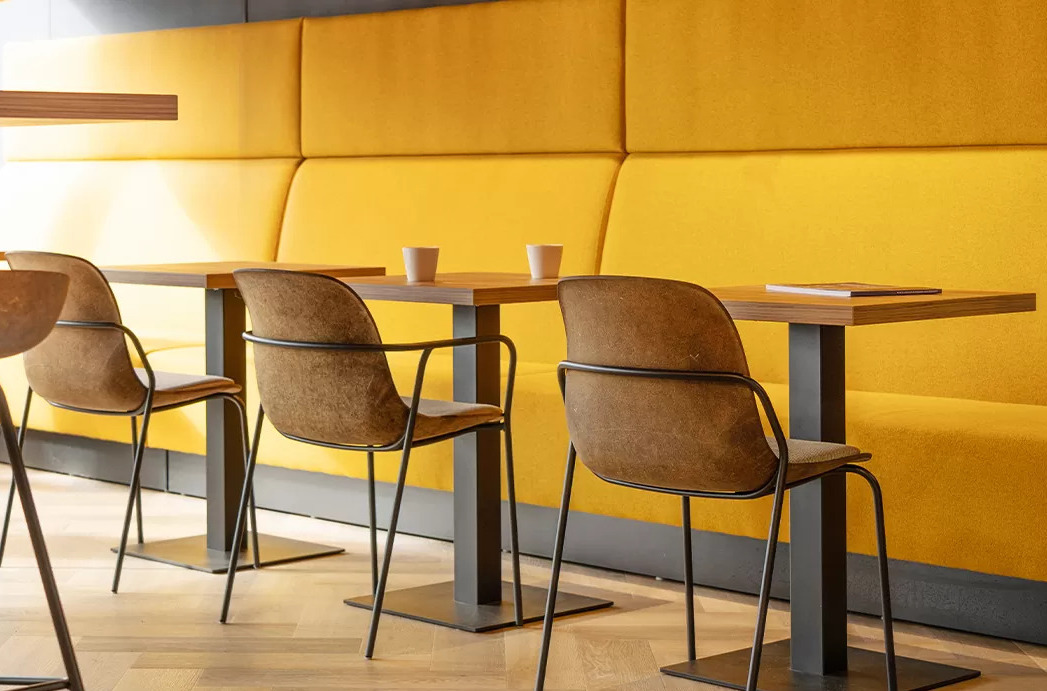 This one ticks all the right boxes—and it comes in a choice of low (Hemp Fine) and high (Hemp High) designs.
Both designs have a sleek, compact silhouette that is contemporary and Scandi-inspired but easily specified into any interior design scheme.
Its organic, natural colour compliments a diverse array of different aesthetics, providing a timeless look and feel that can evolve with any space—commercial or residential.
A minimal but durable steel frame supports a robust shell that has been moulded into shape using layers of hemp fibres and plant-based resin.
Sustainable arms and seat cushion can be added as optional extras if that suits your requirements. Felt gliders make moving the chair around an agile workspace effortless.
To find out more about the science and strategy behind how the Hemp chair is made, watch the behind-the-scenes video from Vepa below.
To learn more about how the Hemp chair is made, its unique features and why it's changing the game when it comes to sustainable office furniture and design, keep reading.
The environmental benefits of hemp
One of the most beneficial things about hemp is that it can be grown and harvested without using any harmful pesticides or manmade chemicals. It also requires minimal water to grow and absorbs far more carbon dioxide than it produces.
All of these properties make hemp one of the most planet-friendly materials as it not only has no impact on the environment, it actually helps by reducing the amount of CO2 in the atmosphere. Carbon dioxide causes the atmosphere to gradually heat up over time, leading to global warming and climate change.
So, producing the Hemp chair actually has a negative impact on the planet and contributes towards more responsible and sustainable choices. Selecting it for an office furniture portfolio is therefore an effective and easy way to make any project more eco-friendly with a significantly lower carbon footprint.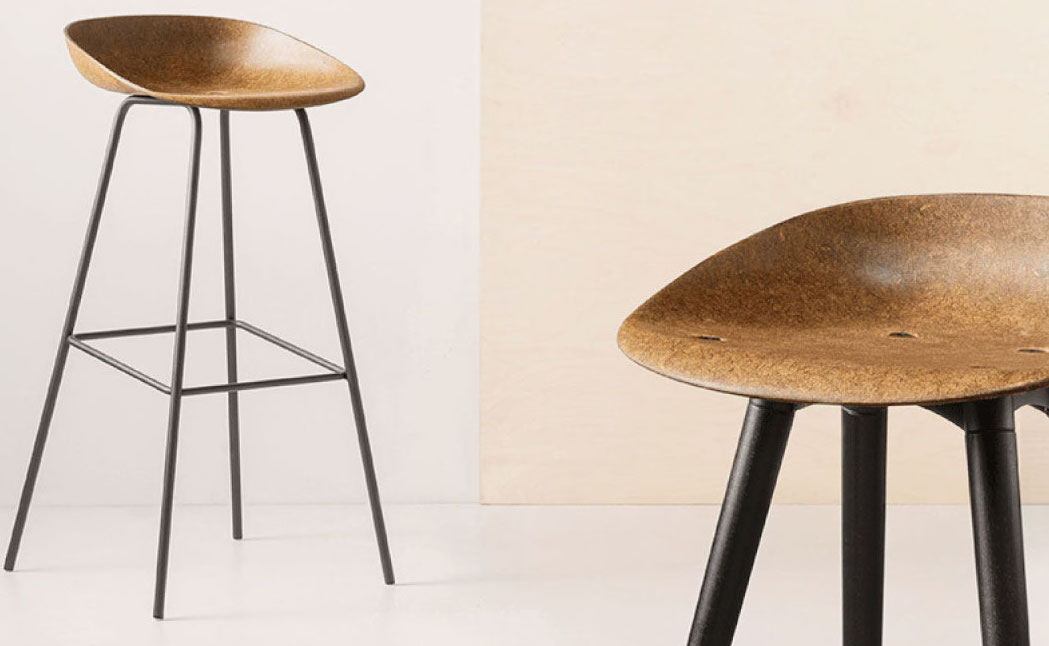 The benefits of hemp in furniture design
Not only is hemp an incredibly sustainable material, but hemp fibres are also extremely strong and durable—as is the bio-resin used to bind them to create the Hemp chair seat shell.
After harvesting, the hemp plant is combed into thick fibre mats, after being separated from the wood and then shaped with the natural, biodegradable resin and pressed into place. The shell is then finished with linseed oil to make it super hard-wearing and resistant to damage.
This resilience is one of the main reasons why the Hemp chairs are such great products to add to any commercial furniture portfolio. Even in agile, dynamic workspaces where chairs are moved around the space and used in a variety of different ways throughout the day, the Hemp chair range promises to stand the test of time.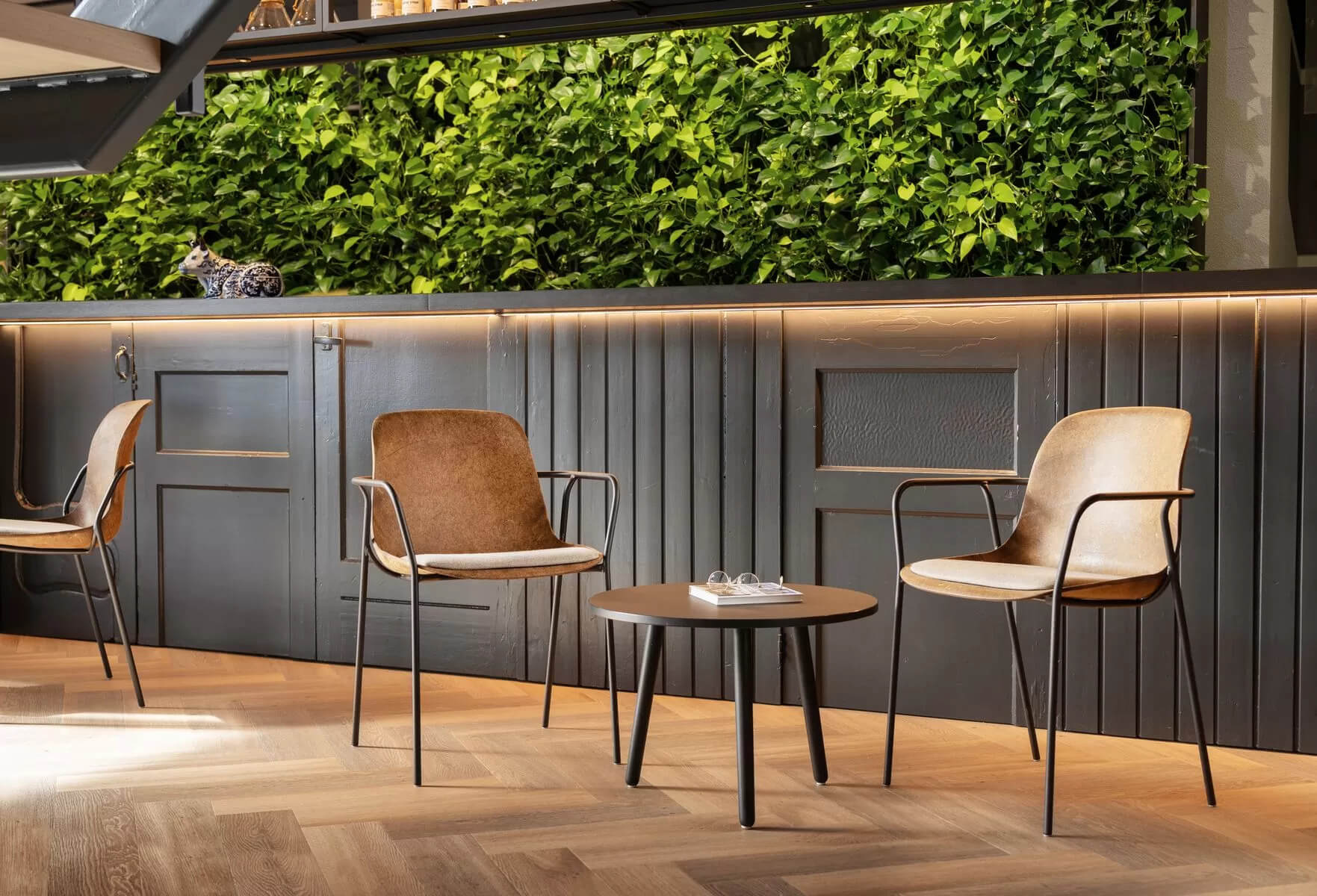 Infinitely reusable office furniture
The benefits of the Hemp chair don't end at its remarkable sustainability, versatile aesthetic and durable structure. It's also a glowing example of what it means to be a 'circular' furniture product, hence why this design has been dubbed 'infinitely reusable'.
"What makes this chair truly unique is that we can shred it and turn it back into a chair again without adding chemicals or other substances. The individual components of the chair are designed in such a way that they can easily be separated and reused after use." – Vepa
Although they are completely biodegradable, Vepa prefers not to break used chairs down in a bid to reduce waste. Instead, they shred the chair shell down and then repress it and re-coat it to reproduce the same high-quality finish indefinitely.
Vepa is the only company in the world where this circular process is possible without the need for new raw materials.
So, you can be sure that if and when you're done with your Hemp chair, it can be taken back by the manufacturer and recycled over and over again, reducing your own impact on the planet.
To find out more about the Hemp chair collection, get in touch with our team of furniture experts today.