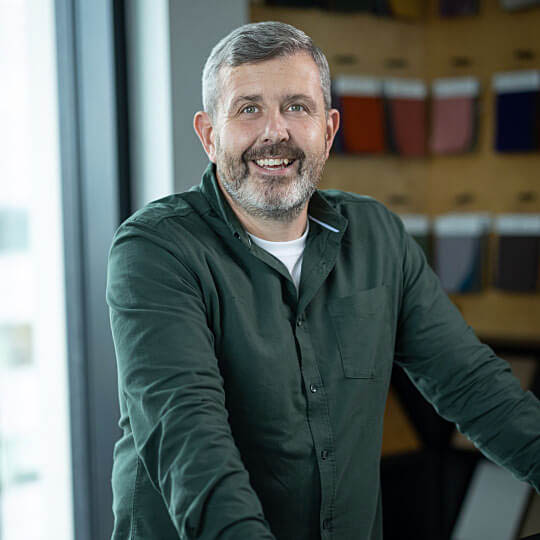 By Steve Patterson
Furniture and Interiors Manager
Published
17th June 2019
Category
Blogs
Recently, we shared our knowledge of what an empowered workspace is and how you can create one. In essence, it's all about breaking through tradition to foster working environments which adapt around those using it as opposed to the other way around. We call this human-centric office design.
A large part of empowering employees is by allowing and facilitating flexible working. That said, many business owners and employers still have reservations about flexible working for fear that it will hinder productivity and breakdown communication. With that in mind, we wanted to offer some advice on how you can maintain strong communication lines and still benefit from a flexible working culture.
In the blog post, we will cover the following topics:
Fostering a culture of trust
Social workspaces where staff can communicate more casually
Providing diverse work settings so staff feel that they have everything they need
Video conferencing and cloud-based information sharing
How to improve communication for flexible working
We've talked before about how to help remote staff stay organised and involved but this time, we want to focus on how to bolster strong communication lines throughout the business as staff become more nomadic. More specifically, how this can be done through office interior design, furniture and technology.
Office fit out elements to create a culture of trust
In order for flexible working to be a positive experience for everyone involved, two-way trust is essential. If employers are going to offer staff flexibility, they need to be flexible and allow them the freedom to be responsible for their own time. Similarly, if employees are going to request flexible working benefits, they need to be equally as lenient and willing to be flexible themselves.
It's not just about expressing trust and then just sending staff off on their merry way though. It's also about streamlining processes, providing sufficient technology, facilitating requirements and leading by example.
Task management tools, setting targets and deadlines, encouraging regular face-to-face meetings, electronic shared calendars, social events and self-management training are all popular ways to maximise flexible working.
In terms of commercial design and resource though, these are our recommendations:
Social spaces as part of office fit out
Purpose-built social spaces which staff can use as a place to relax and communicate in a more casual environment are a great way to encourage social interactions and therefore professional communication back 'at the desk'. This is also the ideal setting to experiment with trends and making the office feel like a home from home, hopefully then reducing the amount staff will want to be away from the office.
Diverse and inclusive work settings
Another way to reduce the amount of time staff may want to spend away from the office and encourage more face-to-face collaboration is to provide a diverse selection of work settings to choose from. This will ensure staff of all roles and personalities feel accommodated and able to fulfil their responsibilities on-site. This will then naturally strengthen relationships and communication.
Video conferencing and cloud-based collaboration
With the rise of flexible working comes a continued breakdown of traditional 9-5 working hours. Staff are now working at various intervals around the clock, which means they need the appropriate technology to facilitate seamless communication with colleagues. We recommend video conferencing facilities and cloud-based information-sharing products such as the Google Jamboard to streamline this process.
Will flexible working impact profit?
More than 60% said flexible working has had a positive impact on their profit & loss (Vodafone).
In our 2018 Workplace Issues Survey, we discovered that more than 40% of UK office workers say workplace issues are enough to make them leave a job. Amongst these issues were things like negative atmosphere, office temperate, slow internet connection, interruptions, lack of integrated technology and uncomfortable working positions.
The advantage of allowing flexibility around where, when and how employees work is that the consequences of these common workplace issues can be reduced.
Other benefits of flexible working include:
Optimises the use of available space (particular important in small offices)
Improved wellbeing and a better work-life balance
Increased cross-communication across teams or departments
Benefits for your bottom line and cost-saving as overheads are reduced
A boost in productivity, motivation and job satisfaction
How does flexible working impact productivity?
Nearly 90% of British workers say flexible working would boost their productivity (YouGov).
A survey of 4,000 UK workers conducted by McDonalds revealed the following statistics:
42% want to work flexibly in some way (e.g. compressed working hours)
69% say working in a flexible job would encourage them to say in a job for longer
57% agree that flexible working would improve their wellbeing and satisfaction
Click for further reading on the benefits of flexible working.
By law, this is something that employees who have worked at a company for more than 26 weeks can now request. So, it's in the interest of business owners and employers to find a way to make flexible working work for everyone.