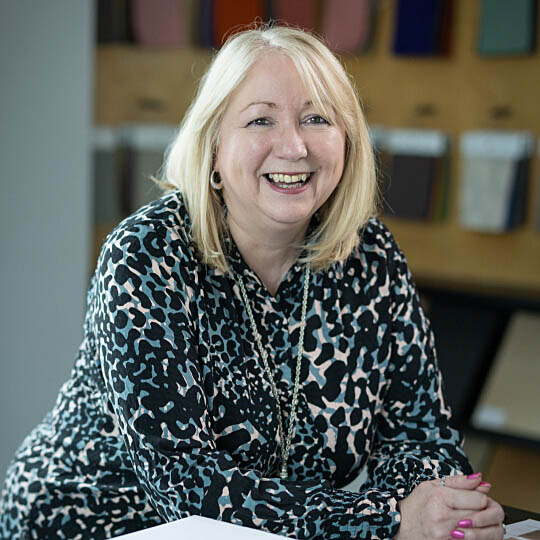 By Sue Taylor
CSR Manager
Published
23rd August 2022
Category
Blogs
Doing what we do best in a way that nurtures a more sustainable future for both our company and our partners is fundamental to our business—now more than ever. We continue to seek ongoing improvements across our entire operations so that our clients can too. This involves encouraging a circular economy approach and that's where our new Assess, Reuse, Reupholster & Recycle service comes in.
We know that when it comes to workplace furniture, a nod to sustainability is no longer enough. Now, our customers are turning to us to provide long-lasting, sustainable solutions that are cost-effective and efficiently implemented.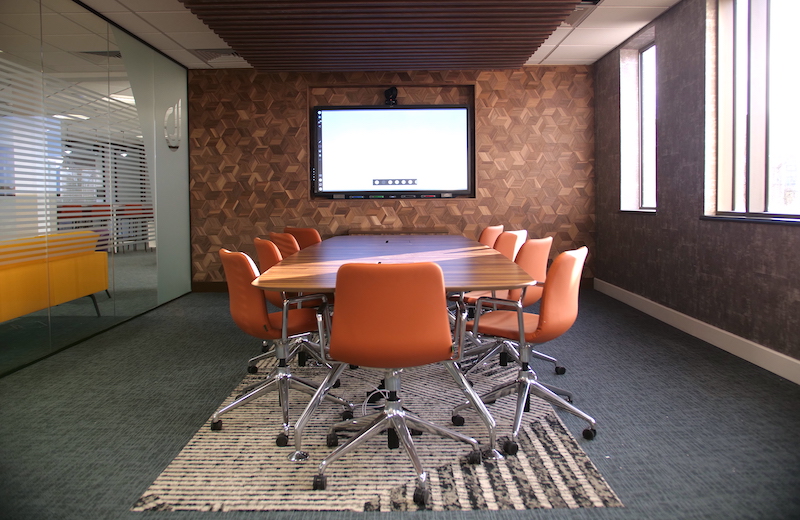 What is the Assess, Reuse, Reupholster & Recycle process?
Below, we take you through the various stages of our Assess, Reuse, Reupholster & Recycle service so that you've got a better understanding of how we go about making your project more sustainable.
Rest assured that our team will liaise closely with the project Interior Designer to ensure that the look, feel and aesthetic of your space never has to come at the cost of sustainability measures. We will make sure that all of the elements come together perfectly, without any compromise to the new design.
Assess
The first step in the process is to assess your existing furniture portfolio. An audit of existing furniture is something we have been doing for a long time as part of our design, fit out and refurbishment services. However, as part of this new service, we apply more sustainability-focused lens, and look from the perspective of trying to encourage a more circular economy.
This part of the process involves our experts analysing and reviewing your existing inventory of furniture to inform the next stages. Doing this enables the team to segment your current furniture into three key categories:
Furniture that can be reused
Furniture that needs to be reupholstered (or repaired) before reuse
Furniture that can be recycled in some way to prevent it from going to landfill
We would arrange a convenient time with your team for the Penketh Group sustainability designer to visit your site to carry out this furniture assessment.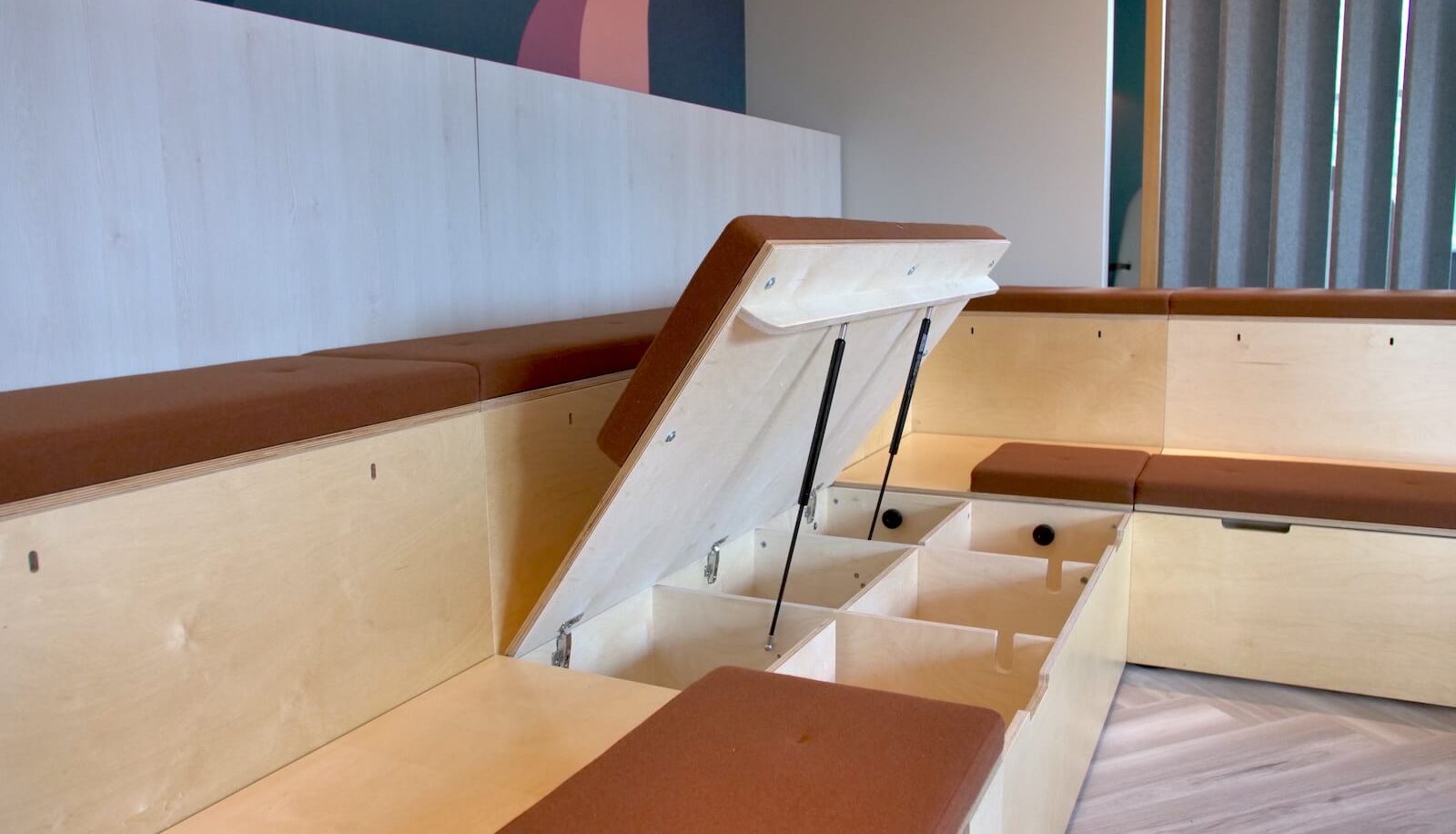 Reuse
The next step in the process is where our specialists take a closer look at the items that could potentially be reused and incorporated as part of the new design scheme.
In most instances, this will be a case of simply storing and protecting existing items until they can be installed back into the space. Before any fit out work is due to commence, our team will collect all your existing furniture and take it to our large storage facility.
With other items, it might be a case of moving them into the repair and reupholster phase beforehand.
The Reuse phase includes selecting items for reuse from your own existing portfolio of furniture but also from our collection of pre-loved items. We regularly use our Assess, Reuse, Reupholster & Recycle service for clients so are able to provide you with pre-loved items in great condition for a fraction of the cost.
Not only will this help you significantly reduce the carbon footprint of your workplace transformation project, but it will also help you keep your budget down.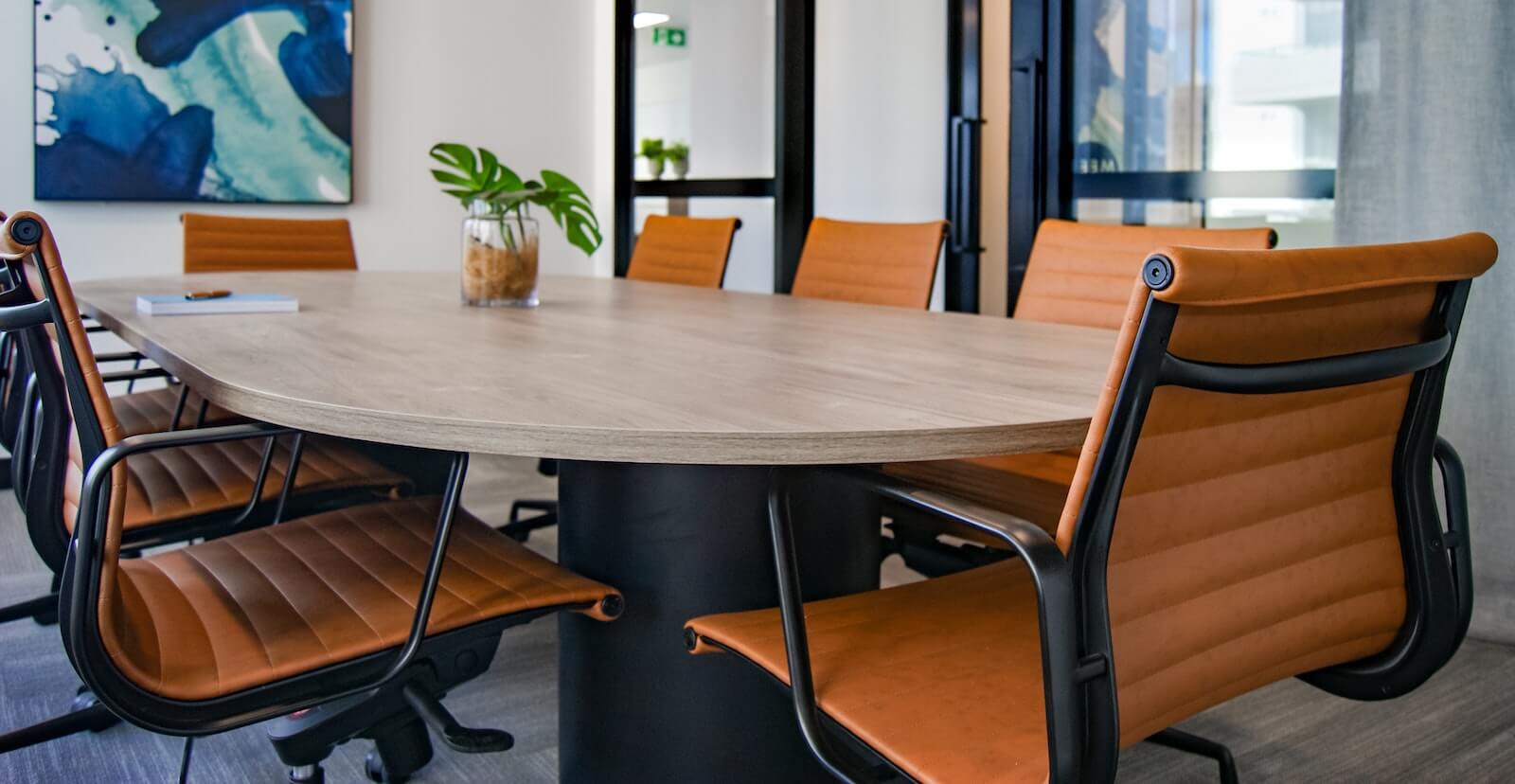 Reupholster
If our experts identify existing furniture items that could suitably be reused for your new design scheme and you're happy for us to do so, the next step is to assess their condition. If they're in excellent condition, we will simply store them and reinstall them when the time comes. If they're in need of some repair or reupholstering, our experts will go about doing this.
This includes any items of furniture that would need reupholstering in new fabric to compliment the look and feel of your new design scheme. We'll get them cleaned up and revamped, ready to give them a new lease of life in your refurbed workspace.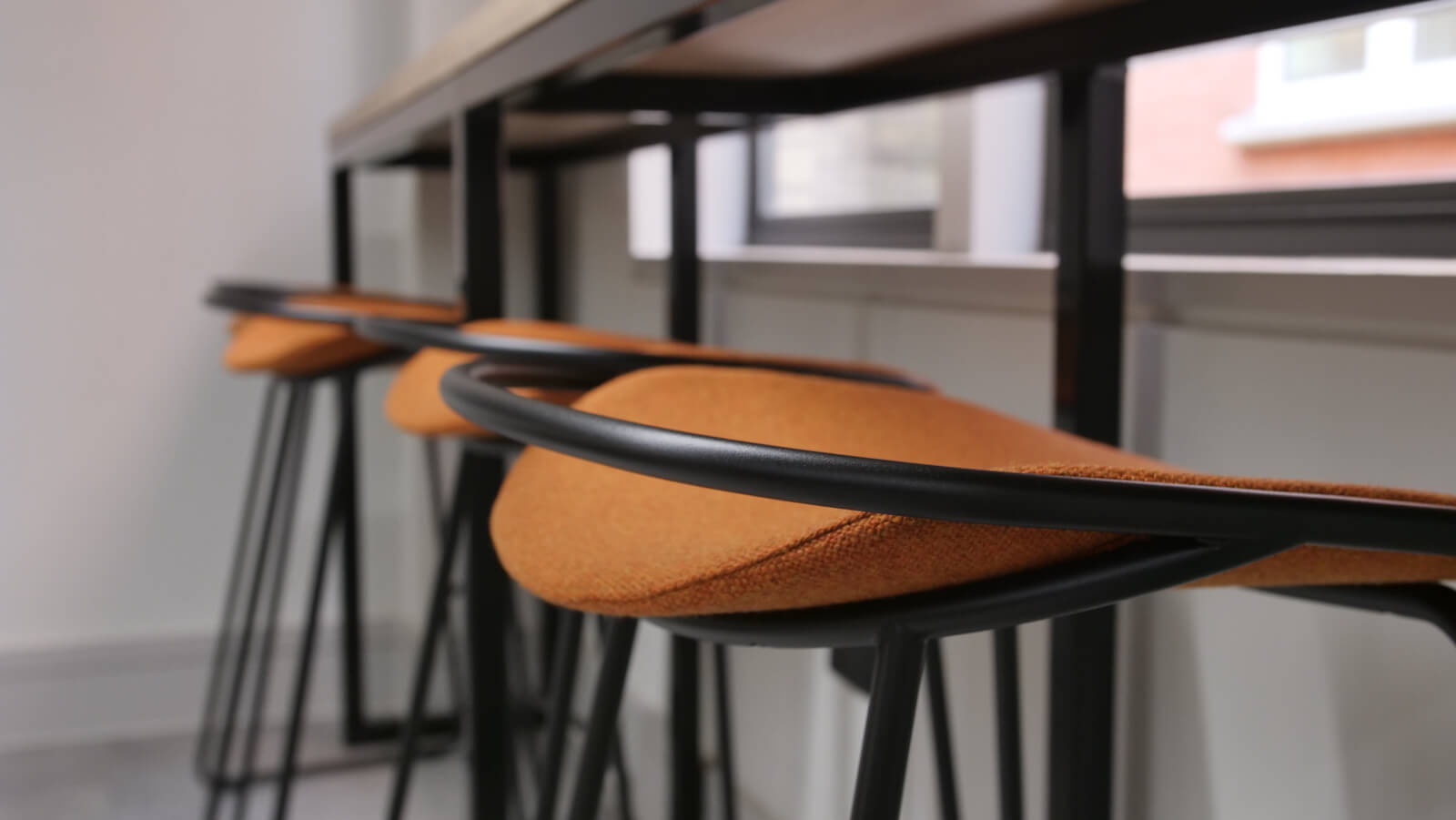 Recycle
Finally, if there are any furniture items that cannot be reused or any items you no longer wish to keep, we will dispose of them responsibly. We do this in three different ways, depending on your preference:
We aim to send as few materials to landfills as possible so we would much rather find a new home for your unwanted items wherever possible.
Catch up on our sustainability story so far and to find out more about what it means to be part of the Planet Mark >