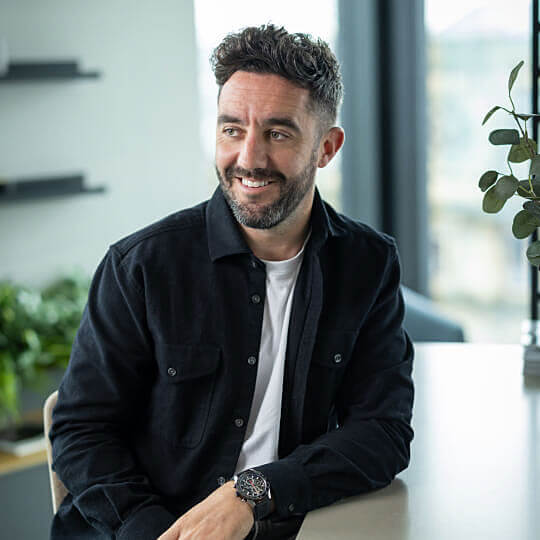 By Chris Penketh
Sales Director
Published
12th November 2023
Category
Blogs
Before you can get to the exciting parts of an office refurbishment project, like picking furniture and curating your interior design scheme, you need to consider how you're going to fund it.
It's important to understand how you're going to pay for the project and have a clear plan in place for doing so. This will allow you to manage expectations effectively by setting a budget and working within its boundaries.
In other words: once you know what you can realistically afford, you can plan and pick products, suppliers and contractors accordingly.
In this blog post, we touch on some of the most popular ways business owners pay for office refurbishment projects. We also explore the option of financing in more detail – the pros, the cons and the process – this is good to know whether your completing your office refurbishment on a budget or not.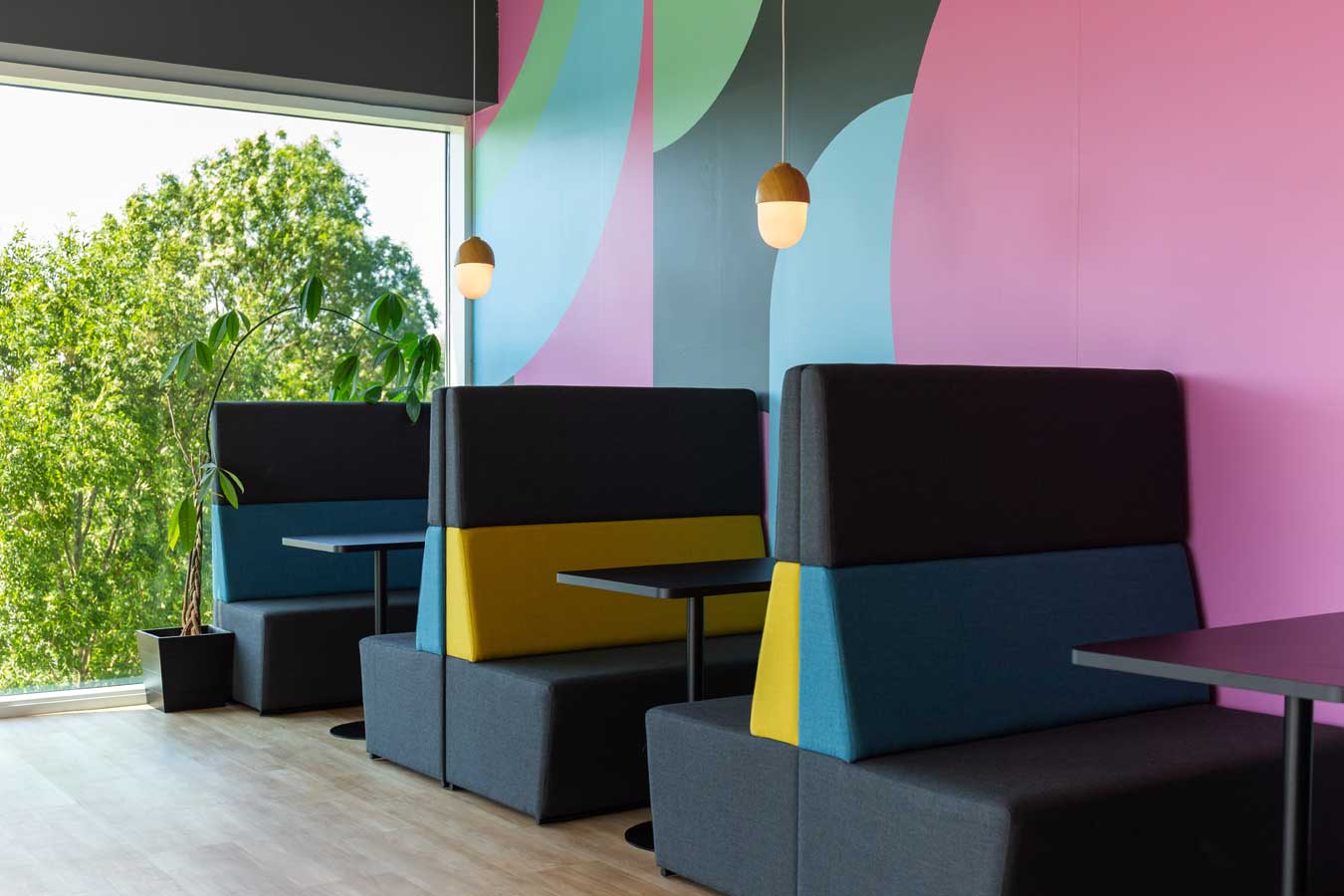 Ways you can pay for an office refurbishment project
Before we hone in on the pros and cons of financing, let's take a closer look at some of the other most common ways business owners typically pay for projects like office refurbs, including:
Self-financed cash payment
Business loan or grant
Financing
It's worth noting that a combination of the following payment methods is also an option to consider in itself.
For instance, you might pay for part of the project in cash, such as new furniture, whilst setting up a financing payment plan to pay for the fit out and installation part of the refurbishment. Or pay for part of the project in cash and secure a business loan to fund the remainder.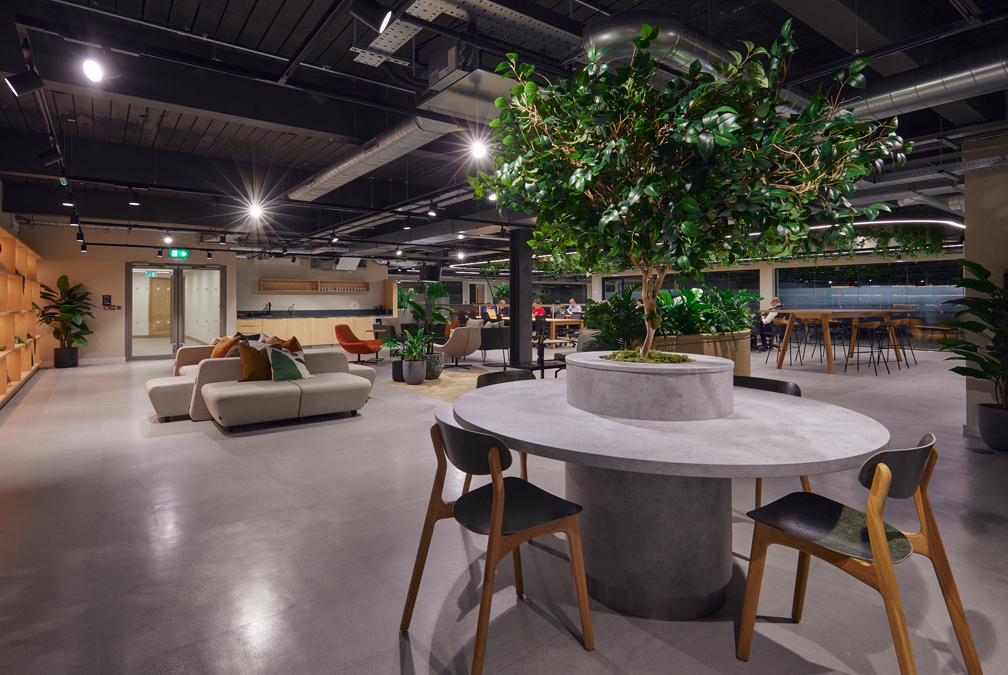 Self-financing
If you've got sufficient money in the bank to fund the project and you want to pay in cash, self-financing is a great option. The best thing about this approach is that it helps you dodge overhanging debts and interest payments.
However, for many businesses, self-funded cash payments simply aren't a financially viable option. That's why there are so many other alternatives to explore.
Business loan or grant
You can apply for a traditional business loan from a bank or another type of non-traditional lender. Or you could look into government grants, tax incentives, or subsidies available for businesses in your area to support things like workspace refurbishments.
If you do choose to go down this route, you'll need to be prepared to provide things like your business plan, financial statements, details on how you plan to repay, and information about your design plans, etc. All of this can take a significant investment of time and energy.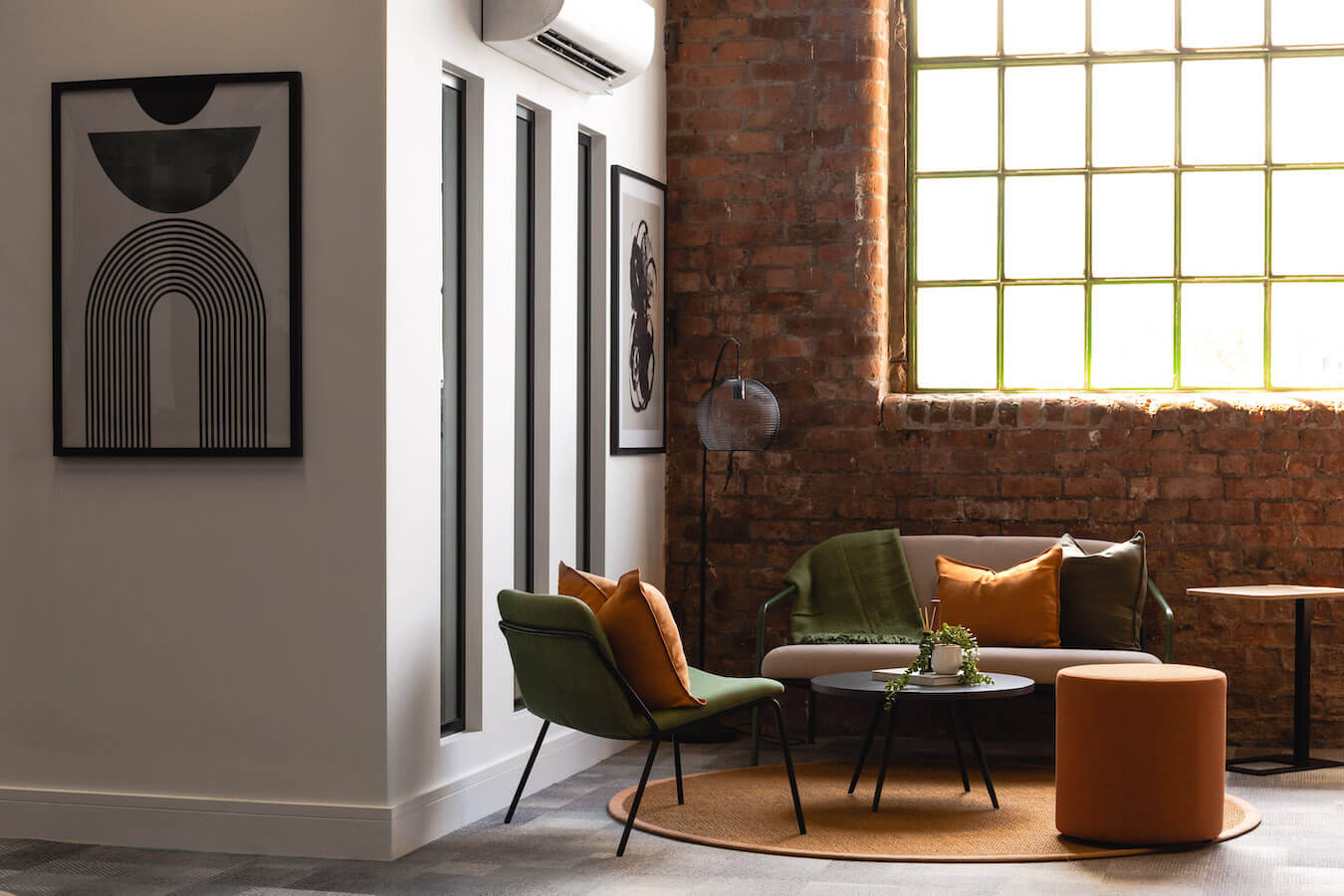 Financing
Another option you could consider and the one we're going to explore in more detail here is lease financing. This is where the company (e.g. the office fit out partner) who completes the project sets up financing options or a payment plan so you can spread the cost.
It involves a type of instalment plan where you will sign a contract to agree to pay an initial installment and then repay the remainder (plus interest) over a specified period of time.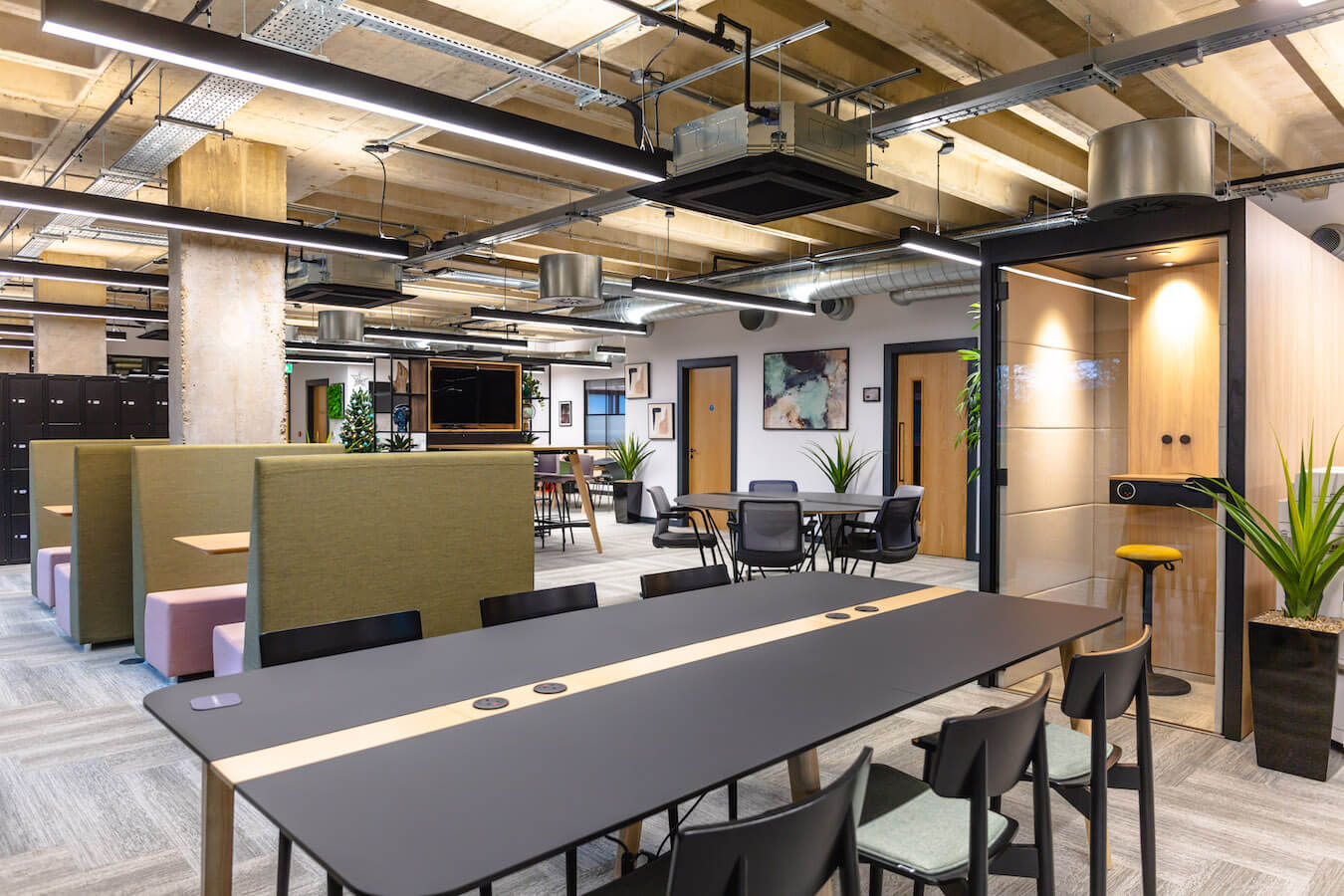 How the financing process works
When it comes to financing an office refurbishment, there are two main routes:
a) Apply with the finance company your contractor has chosen to partner with – this is the most common course of action.
b) Finance the project through another third-party company.
Once you know which finance provider you're going to be working with, you will then need to compile and submit an application. This will be assessed and either accepted or rejected.
Picking the right type of financing for your business
The first and most important step is finding the right finance provider for you. Each will come with their own benefits and considerations, so you need to do some research and work out which one is best for your business.
Every project and business is different so make sure to explore your options and seek advice from the right people before making a decision.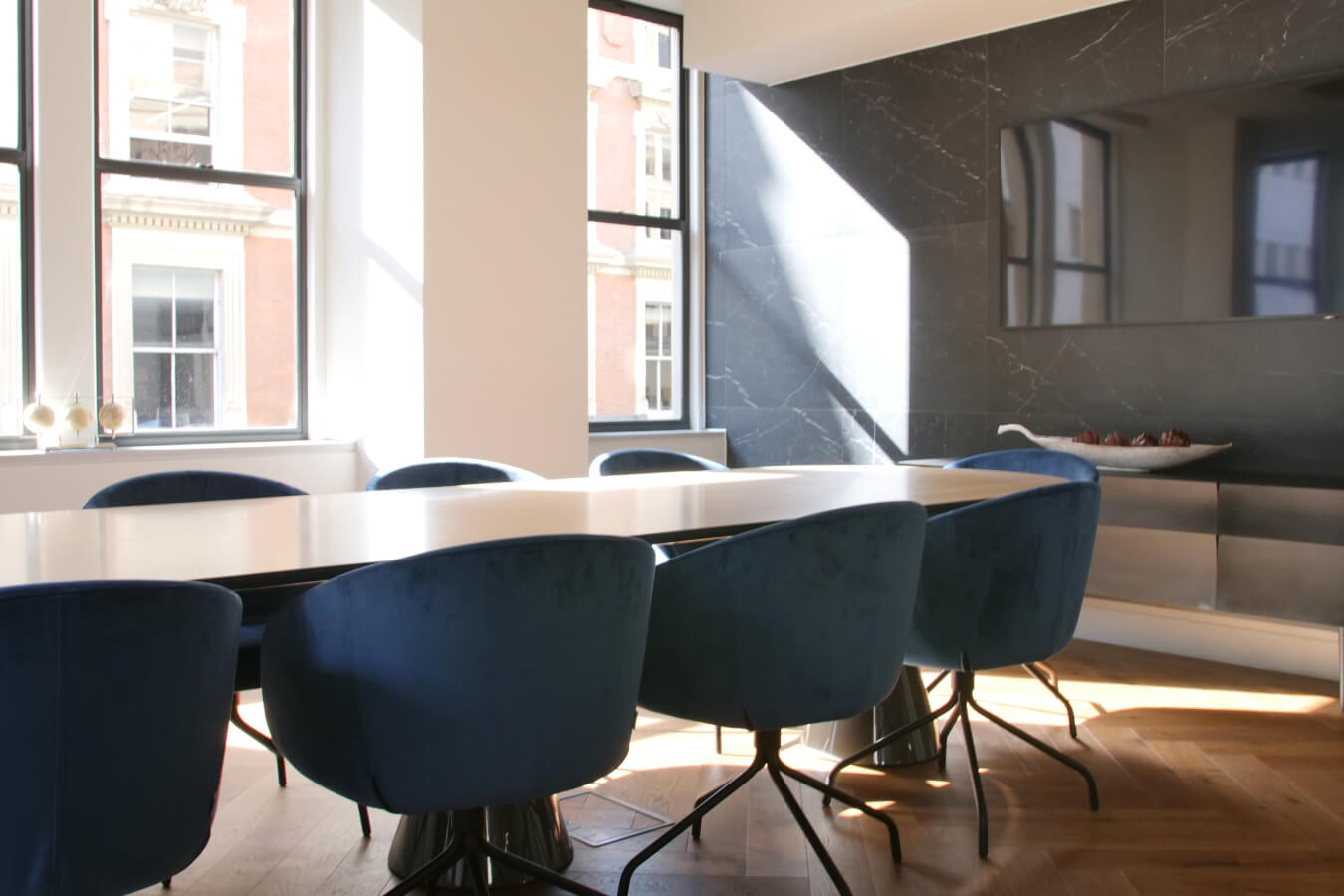 How long does it take to get approved?
Once you've found the lease financing provider you'd like to work with, or your contractor has provided you with the details of the finance provider they use, it's time to complete your application.
In some cases, a finance agreement will be approved on the same day you apply. In other cases, it could take a few business days for the application to churn its way through.
If your circumstances are particularly complex or there are complications, it may take a little longer.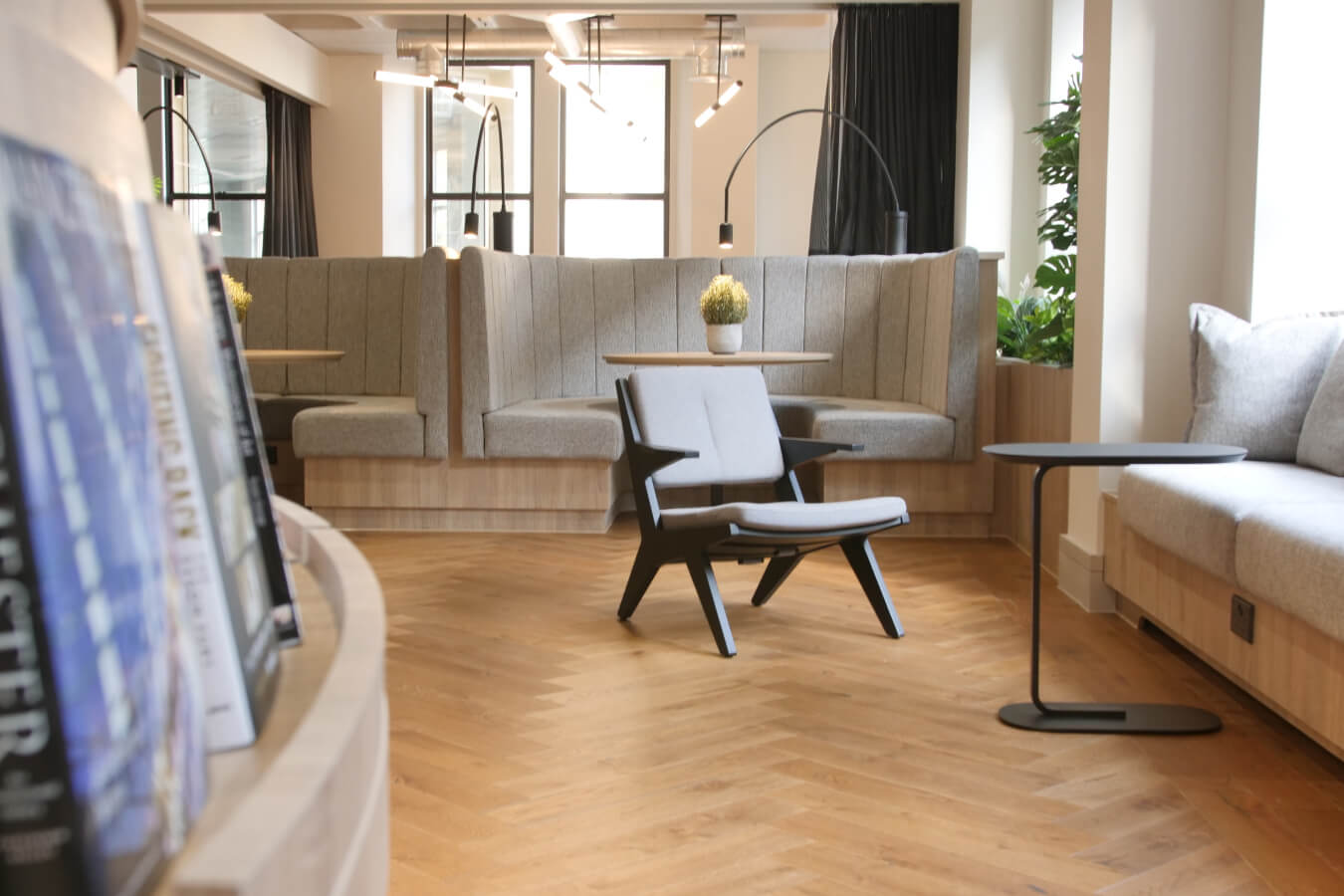 The pros and cons of financing an office design project
Below we compare the main pros and cons of financing your office refurbishment as a means by which to pay for the project.
The benefits of financing:
Regular monthly instalments are easy to factor into your ongoing expenses.
Fixed payments are easy to factor into your budgeting plan.
A finance agreement will typically cover all costs, including design, furniture, fit out, etc.
Sometimes, finance providers will provide a no-deposit option, which benefits your cash flow.
Repayments qualify as allowable expenses so can be offset against profit to claim tax relief.
Some things to consider:
You're committed to the repayments you've agreed to and fulfilling these each month.
You need to spend some time carefully considering the length of the finance repayment agreement versus the longevity of the project. For instance, are you going to want to refresh your office design again before the course of the repayment plan is up?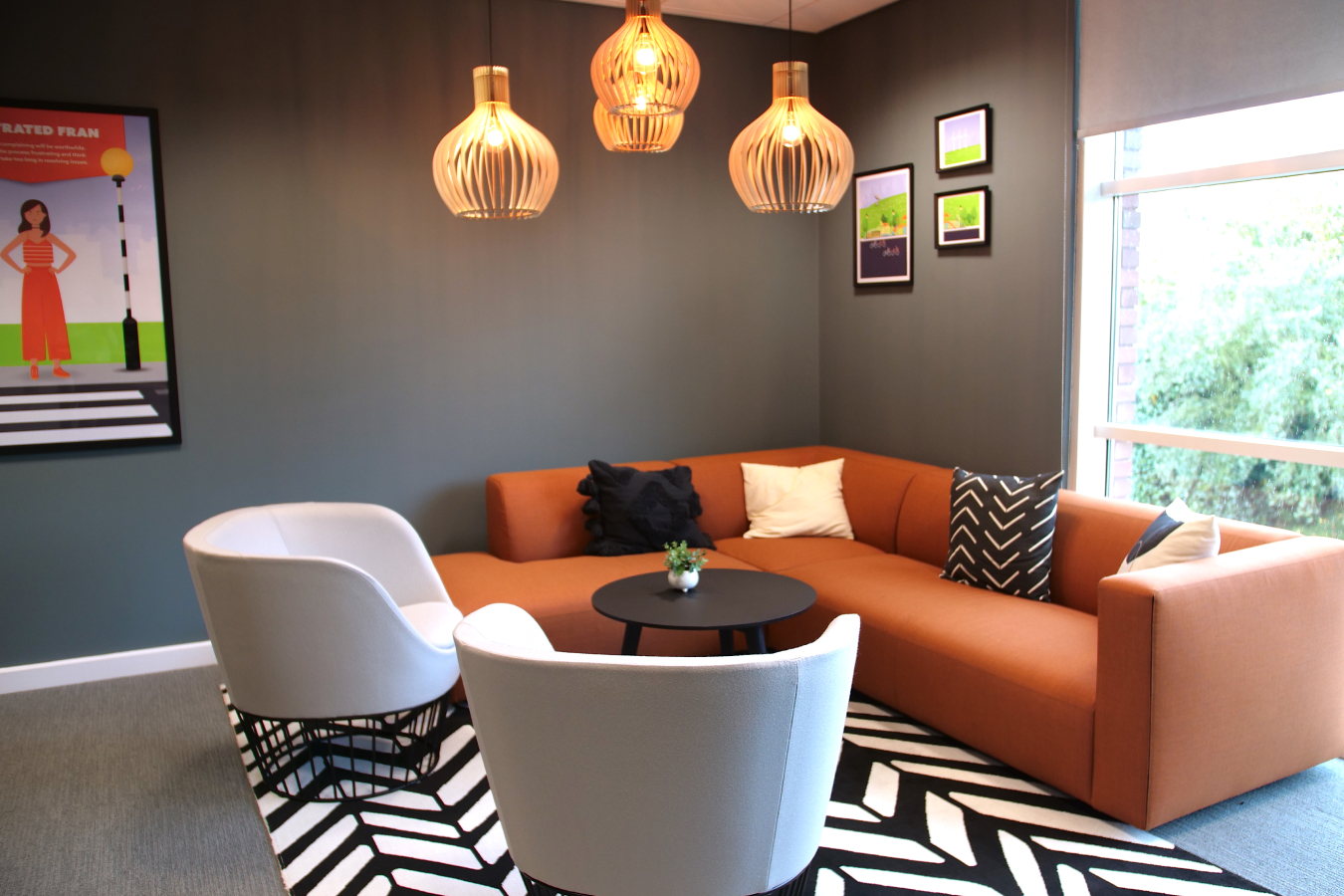 Office refurbishment financing FAQs
Below, we answer some of the most common questions around project financing to guide you in the right direction.
Q: Is financing right for me?
A: Financing is a great option for many businesses, so there's a good chance it will be a great option for you too. Businesses of all shapes and sizes in a whole host of sectors use finance to pay for assets including startups, corporate entities, charities, SMEs, etc.
Even many cash-rich businesses with lots of capital will still choose to use finance rather than pay outright because of the tax benefits and budget flexibility.
Q: How much interest will I have to pay?
A: There isn't a one-size-fits-all answer to this question, unfortunately. The interest rates you will need to pay will vary depending on the lender, your financial circumstances and the terms of the agreement itself.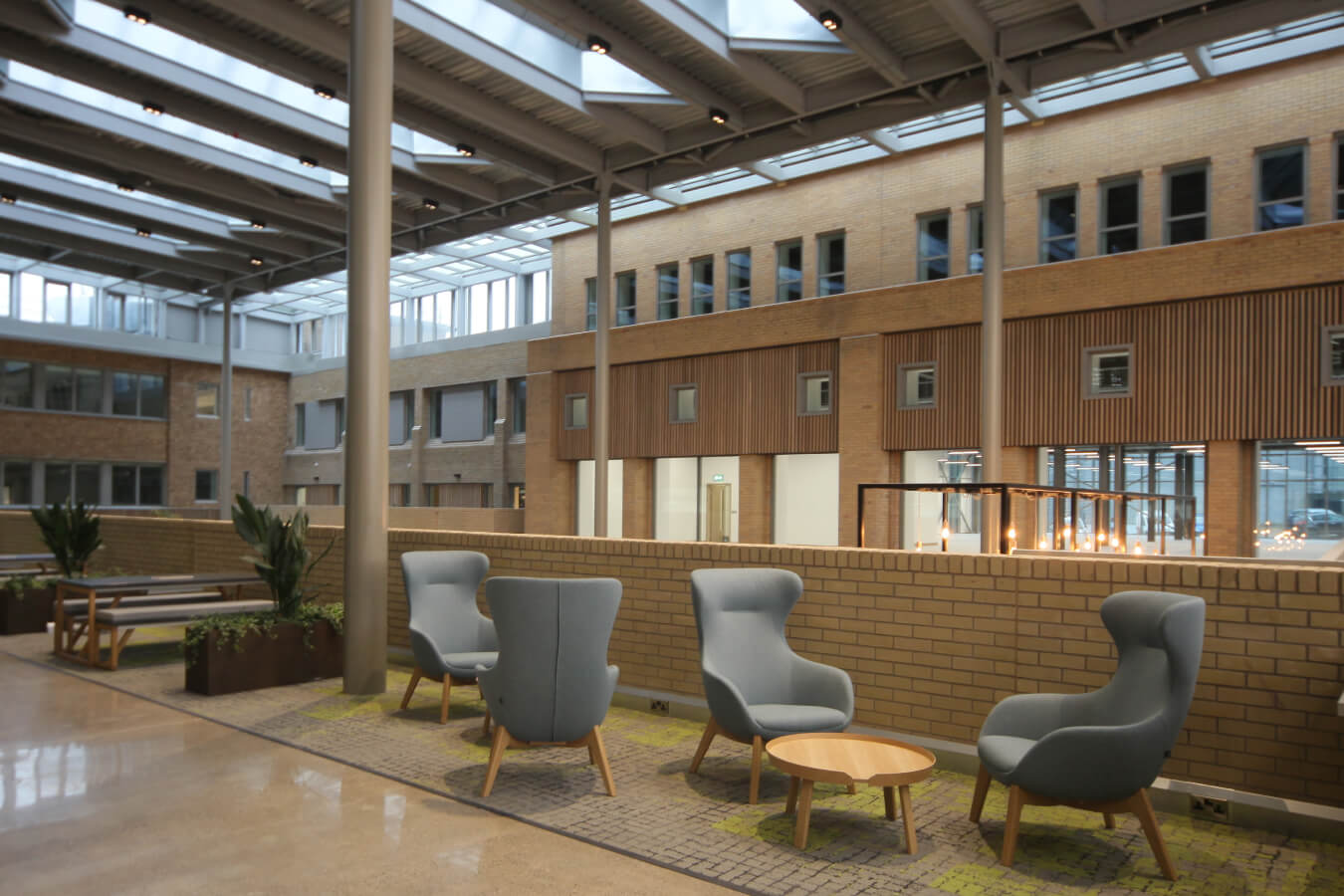 Q: What if my business has bad credit?
A: Having poor credit won't necessarily prevent you from being approved for a finance agreement. Lenders tend to have different funding preferences and credit criteria, some of which you'll meet and some of which you may not.
Q: What if I can't afford the repayments in the future?
A: Before you sign any finance agreement, your account manager should go through your current finances and future plans to help make sure you don't agree to unmanageable payments that will put your business at risk.
If you do want to explore financing as a way to pay for your office refurbishment, we would also recommend running it past your accountant or another financial expert. They will be able to help you understand how the repayments and interest will impact your business finances immediately and moving forward.
If you're looking to transform your workspace and want to hear more about our financing payment options, simply get in touch and tell us about your project.