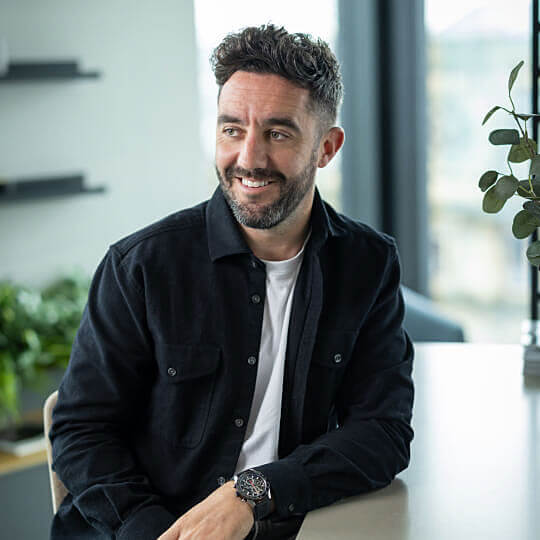 By Chris Penketh
Sales Director
Published
18th December 2022
Category
Blogs
As we covered in our article How working with an office design partner will benefit your employees  enlisting the skills of  a commercial office specialist can bring significant advantages for your project.
When partnering with a fit out expert you gain access to a wealth of experience in designing and fitting out offices. They understand the latest trends and technologies, and can provide valuable insights and advice on how to create a functional and productive workspace. will save you valuable time and money and ensure that you're getting the most out of your workspace and the staff who use it, but that's not all…
They're equipped to future-proof your office
A office refit should be a once in a decade job, so should you choose to complete the fit out project yourself, you're likely to only really consider the here and now. However, as a trained expert, a fit out specialist will be able to spot opportunities to future-proof your workspace to ensure it can easily adapt overtime according to business size, industry trends and staff requirements.
Click for more on how we used future-proofing design to deliver long term flexibility and value for money for  Ombudsman Services
They ensure full health and safety compliance
While creating a working environment that looks great and offers a host of modern facilities is important, ensuring that the space adheres to legal health and safety requirements is also crucial.
Working with an office fit out specialist means you can make this their responsibility and be safe in the knowledge that no regulations have been overlooked.
You won't need to manage a network of subcontractors
When organising an office fit out project yourself, you would need to get in touch with a number of different subcontractors to fulfil a variety of different services. If you choose to work with a fit out specialist, they will take this weight off your shoulders so that you're only having to deal with one account manager or company.
Insight into industry knowledge and trends
Working in the industry means that an office fit out expert will be privy to all of the latest trends and knowledge that can be used to better influence your workspace design. For example, resimercial office design is extremely popular in the industry right now and a specialist will know exactly how you can use this to your advantage.
For example, they will know where to install dedicated relaxation spaces with the right soft seating that creates a homely feel and a workforce who feel comfortable and motivated in their professional surroundings.

Peace of mind from start to finish
Whether it's an office refurbishment, a transition into an open plan workspace or a whole new office altogether, a fit out partner will provide support the whole way. From consultation, design and CAD visuals to furniture, AV and technology supply and installation, an expert will have all bases covered.
Some companies – like ourselves – will also offer specialist aftercare services to ensure you're happy with the feel and functionality of your new workspace. If you choose to manage the project yourself, this is something you would need to source separately at an additional expense of time and money.