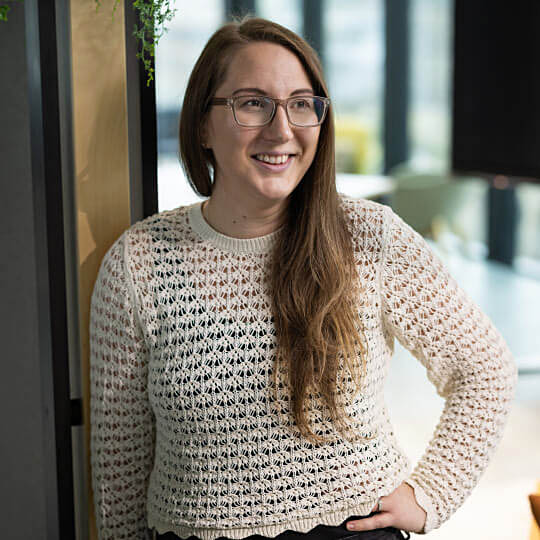 By Shelley Hatton
Workplace Designer
Published
21st June 2017
Category
Blogs
While you may not think that a breakout space would be right at the top of the wish list for companies looking to redesign their workspace, the reality is that for many forward thinking businesses, they see this as the key to unlocking employee wellbeing.
With working hours increasing, breakout spaces within the workplace are essential if workers are to remain energised and creative throughout the day. Additionally, more employees now have big expectations when it comes to their place of work, and look for spaces that can cater to their physical and mental wellbeing. Successful companies now see that providing workers with a choice of well-designed breakout spaces can be a game changer when it comes to attracting and retaining the best talents.
From traditional office breakout furniture, to soft seating that can be incorporated into any environment, here are our top 10 breakout space furniture ideas to get those creative juices flowing…
1. Block Wood and Steel by Frovi
The Jig tables and poseurs create a relaxed, homely environment for social, cafe and meeting areas. The tables and poseurs provide a place for an impromptu meeting – standing or seated, for mobile workers to drop in (and quickly get to work using the integrated power) or a place to have a catch up or time out.

2. Perimeter by Orangebox
In an open-plan office space, it can sometimes be difficult to escape the hustle and bustle for some much needed quiet time. With a choice of colours the Perimeter is perfect for a WorkCafé setting or even as a standalone quiet space within the open plan office. If you want the space to be extra functional, you could integrate technology and it can also become a great space for meetings.

3. Orly chair and Flex Sofa By Orangebox
The Orly chair and Flex sofa work well together to create a comfortable, casual setting for rejuvenation, adding a homely touch within the office space. This space is ideal for getting away from the desk and encourages workers to relax and socialise with colleagues.

4. Clyde club by Naughtone
The Clyde Club Sofa is perfect for creating a comfortable and welcoming breakout space.  If you need 5 minutes to make a quick call, have an impromptu meeting or even to have a casual conversation with a colleague, this piece is versatile and looks great within an office space. Want to make this space extra functional… as an optional extra power sockets can be integrated so you can charge your devices while catching up with a colleague.
5. Massaud Lounge by Steelcase
Part Work. Part Refuge. Designed for comfort and connecting with technology, the Massaud Lounge with Ottoman is an alternative destination to work, contemplate or relax. Great for mobile workers to plug in and check emails or for a quiet space to break away from focused work.

6. Hosu Lounge by Steelcase
A popular one with the millennials – the Hosu Lounge encourages spreading out by creating a comforting personal space to relax and get things done. With the option of a one or two seater, it can bring two people together even if they are focused on different tasks.

7. Jig Shed by Frovi
Something different… a creative retreat for a busy working environment, the Jig Shed provides a unique area to breakaway within the workplace, providing the chance to relax with a book, catch up on emails, or simply enjoy a coffee in peace.

8. Fiber Side Chair by Muuto
A traditional breakout chair, with an eye for detail, every line and every curve of the Fiber Side chair has been designed to balance maximum comfort with minimum space. This is a popular piece for office breakout spaces with its clean and minimal design. It allows great freedom of movement for the user and because it's light, it can be easily pulled up for impromptu meetings.

9. B-free by Steelcase
B-free offer a range of spaces that encourage collaboration and collision of ideas in a relaxed environment. This furniture encourages movement and provides a fresh perspective on work. If your workplace doesn't have the space to accommodate a separate breakout area, B-free can be easily incorporated into many office settings.

10. Buzzibalance from Buzzispace
And last but not the least… The BuzziBalance offers both a seating and standing element which is great for stretching your legs during a quick phone call or to gather and rock away during a creative session. This is perfect for awakening the mind and body and encouraging workers to get up and moving throughout the day… however we wouldn't recommend attempting to drink your tea while using