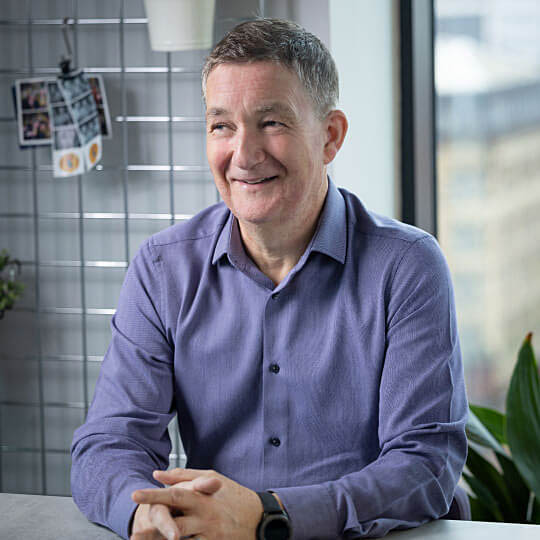 By Paul Wilson
Account Manager
Published
23rd April 2019
Category
Blogs
Whether it's within a commercial capacity, office environment or educational institution, every teaching or learning space should have the following bases covered:
Long-term concentration and engagement
The facilitation of a variety of different learning styles
Physical and mental stimulation to improve concentration
The encouragement of mutual participation and equal communication
In order to fulfill each of these objectives effectively, it's important to acknowledge that everybody learns and teaches in different ways. Learning is not a linear process and as Steelcase researchers would say, "education is not a transfer of information, it's human interaction".
With so much diversity in the education and professional training sectors, it's crucial that the different modes of learning and teaching are accommodated.
Of course, a large part of this is down to workspace design, technology and furniture but it's also vital to provide sufficient stationery and supplies.
Whiteboard and dry wipe accessories
Even in this digital age, whiteboards are still a popular product for learning spaces as they enable quick and easy demonstrations, brainstorming and display of information.
Drywipe pens, erasers and whiteboard cleaner – Stock up on an assortment of drywipe markers, erasers and board cleaner – you can even buy a handy pack of all three with the 5 Star Drywipe Starter Kit to start you off.
Gridding tape – The ideal way to combat wobbly lines and smudged lines, gridding tape creates self-adhesive guidelines for a clear, professional finish.
Adhesive whiteboard sheets – If a static, mounted board isn't suitable for your space or you think an easel whiteboard might require too much storage in a small area, consider the Nobo Instant Whiteboard Sheets as an alternative.
These are a low-cost, temporary solution which sticks to any surface and can be readjusted or removed with no residue.
Flip charts, Post-It Notes and paper
Whilst there are a whole host of digital alternatives for traditional products and processes, it's still important to cater for analogue learning as well.
Flip charts, giant Post-It meeting notes and paper are all great ways for students to get hands-on and engage without the need for screens or technology.
Don't forget your flip chart refills – this recycled flip chart refill pad is a popular choice with our customers.
Snacks and refreshments 
In order to maintain efficient cognitive function and engagement levels, users of any training or learning space need access to food and drink for them to refuel as and when they may require it.
Some inspiration to get you started:
Waste disposal and recycling
When using paper and providing refreshments, you also need to remember to provide users with somewhere to dispose of their rubbish. Better still – clearly labelled recycling bins so any waste is gotten rid of responsibly.
HDMI cables and spare batteries
Spare HDMI cables and spare batteries are both things that can fall under your radar when thinking about what supplies you need in your training room. Stock up on a few of these to reduce the risk of technology letting you down when you're relying on it.