The UK may lead the way for open-plan office configurations but British workers rate their ability to concentrate and work in teams without being interrupted below the global average. It suggests that people are struggling to manage their need for privacy and are not able to focus.
So what is the space like in your office? Do you have enough room for people to work and move around to help them stay alert and remain focused? Do you have quiet areas for a private conversation or rejuvenating areas where colleagues can take time out and refocus?
Perhaps you could get more from your workspace.
Until the 1960's most offices were designed putting people in lines of desks, (like school!) because work was more process based then. In the 1970's, when Penketh Group was established, people sat on standardised generic furniture and worked in mazes of cubicles on noisy typewriters and computers (if companies had them), often occupying huge rooms.
1960's Office                                                                          1970's Office 
Today, the office environment has changed beyond all recognition with the advent of digital technology and flexible working.
We tend to work more creatively and collaborate with our colleagues, making it all the more important to have an office design fit for the 21st century.
At the Penketh Group, we can work with you to provide the right office design for your workspace – whether you are looking to maximise your space for a growing workforce or you want to provide a range of spaces, designed to suit the different tasks and types of work your colleagues are performing.
We know there is more to a well-designed office than the furniture. It's why we love helping businesses to create their own collaborative spaces, quiet spaces, innovative and social spaces.
Social Spaces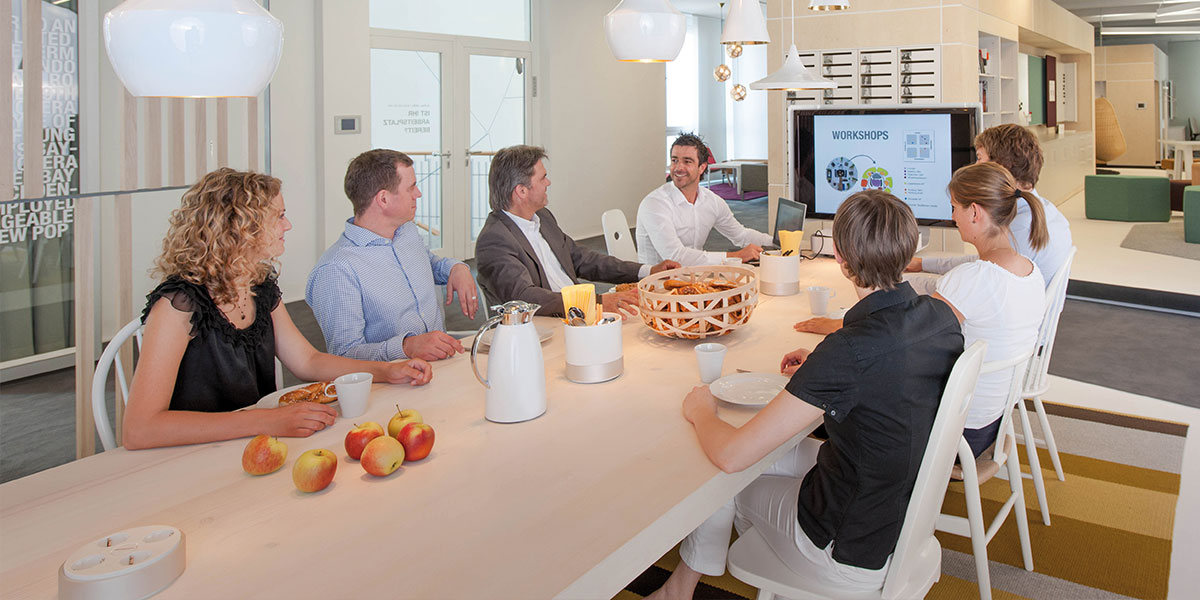 WorkCafe

Collaborative Spaces
Innovative Spaces
Quiet Spaces
Regardless of the size of your business, we can help you to make more efficient use of your space and to create the right kind of environment for your people where they can thrive, think better and work better.
Contact us about our workspaces