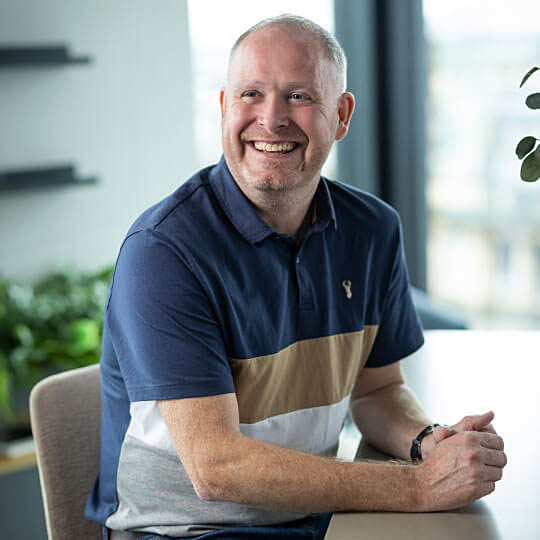 By Rob Wright
Project & Logistics Manager
Published
26th October 2017
Category
Blogs
To address the issue of how a business can best continue working during an office fit-out, we need to also consider the following…
What are the different types of fit-out?
What are the benefits of fit-out or an office refurb versus the possible disruption to your business?
What are the possible levels of disruption involved?
A fresh start… (a new build or complete redevelopment)
The term 'Category A fit-out' refers to a complete refurbishment of a building including core elements such as suspended floors, ceilings, air-con, mechanical and electrical services etc… This is most appropriate for a new build or a complete redevelopment of an existing building that has been stripped back to basics. Category A fit-out usually brings the building up to the standards required by landlords, who can then look to develop and personalise the space further for existing or new tenants.
In this scenario, the site will more than likely be classed as a construction site and it so would not be safe or even feasible for employees to be within the space whilst the work is being carried out. For any professional fit-out company – health and safety and building regulations are a priority above and beyond anything else.

Making the space your own
Category B fit-out is where you can really make a difference and design a space to meet the specific needs of your business and the way you work.  This involves refurbishing and redesigning the office space with consideration of areas like kitchens, toilets, meeting rooms, carpets, a new reception etc.
Depending on the scale of work it is still probably not advisable for employees to work within the environment at the same time – the noise, dust and wellbeing of the staff are all very good reasons why the environment may not be suitable to continue working in.

For all levels of fit-out, there are a number of strategies that can be adopted to minimise the disruption to your business including –
Temporarily take an extra wing of an existing building, or take advantage of the increasing number of co-working spaces available for your employees to work from whilst the work is being done. This may even give you a taste for new and different ways of working!
Introduce agile working – it could be the perfect chance for employees to work from alternative locations as a first step towards becoming a more mobile or activity based workforce
When choosing a fit-out partner, enquire about the possibility of phased installations or out of hours work. This proved invaluable to NCC Group when we carried out a five-stage installation – moving departments one at a time to ensure there was minimal disruption to the company.
"Our teamwork allowed for works to progress over 5 phases and allow the business to continue to operate with minimum disruption." (Andrew Crompton, OBI Property)

Minimising disruptions to your business, should one of the key deliverables of any good fit-out partner.  This can be done through;
Detailed planning and efficient implementation and project management
The project should be delivered on-time, on-budget with no surprises along the way!
The finer details are considered and managed of on behalf of the customer, so you don't have to worry or take too much time away from your day job.
It'll all worth it in the end!
If the above measures are taken to minimise the disruption, you'll come through the process in a matter of weeks with a completely new workspace that can revolutionize your business and the way you work!
The flexibility and limitless options fit-out offers means you'll end up with a completely unique environment that offers a range of spaces to – bring employees together, encourage communication and innovation and give people somewhere to escape and be productive.
Whatever your company goals, values and vision for the future, a successful fit-out project can mirror these and bring them to life in a place you'll love to work.